2020 has come to an end – finally – and of course, that means that it's time for our year in review articles that sum up the top pieces of pop culture that came out this year. To kick things off, we're rounding up the Top Games of 2020. Spanning genre and platform, the But Why Tho? community of writers got together to share their ranked favorites from the year. The only requirement for making our list of Top Games of 2020 was that game had to have come out and played during 2020. This excludes expansions and DLCs, and while Final Fantasy XIV: Shadowbringers isn't in the running for this list, we will have a top DLC/Expansion list coming out later this month to round up the games that found their way back into our hearts in 2020.
Ranked from 10 to one, here are our Top Games of 2020 as chosen by our writers and reviewers. From debut games, indie darlings, exclusive AAA heavy-hitters, and a few in between check them out below.
10. Doom Eternal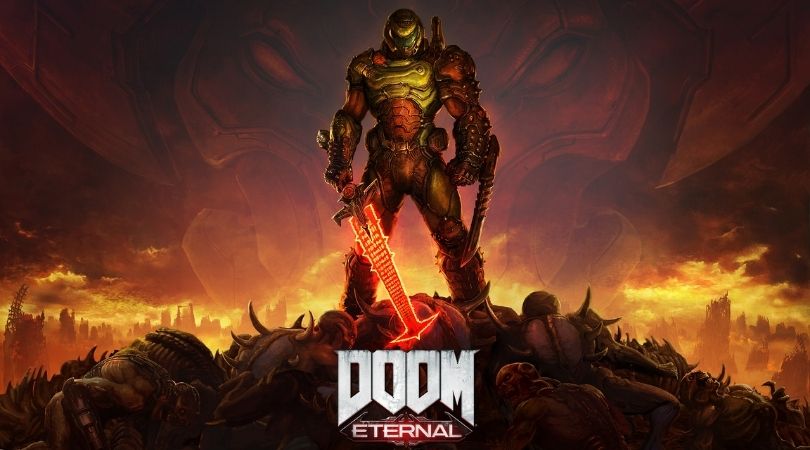 Platform: PlayStation 4, Nintendo Switch, Xbox One, PlayStation 5, Xbox Series X and Series S, Microsoft Windows, Google Stadia
Developer: id Software, Panic Button Games
Publisher: Bethesda
"Hell's armies have invaded Earth. Become the Slayer in an epic single-player campaign to conquer demons across dimensions and stop the final destruction of humanity. The only thing they fear… is you. Experience the ultimate combination of speed and power in DOOM Eternal – the next leap in push-forward, first-person combat. Discover the Slayer's origins and his enduring mission to RAZE HELL."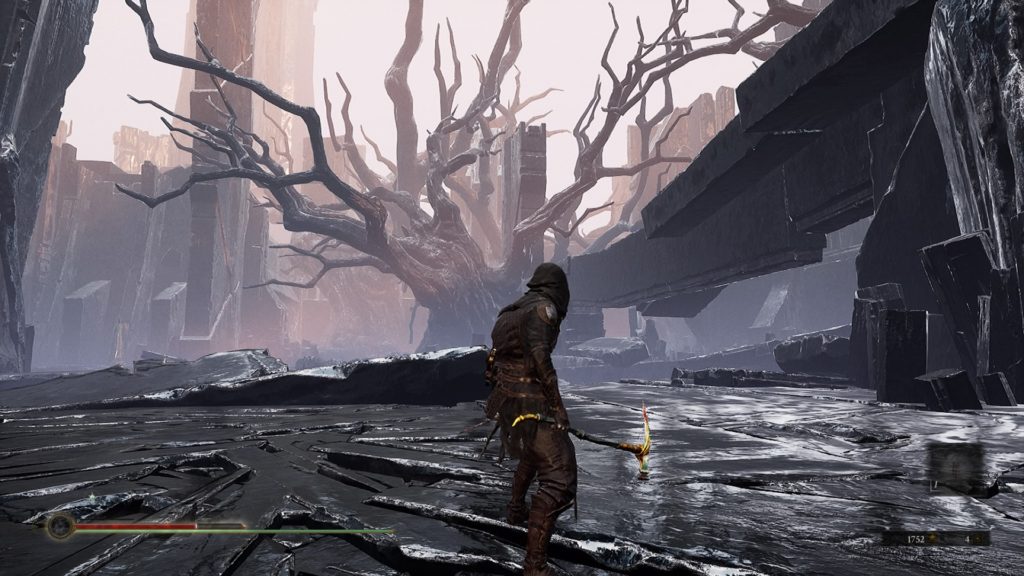 Platform: PlayStation 4, Xbox One, Microsoft Windows
Developer: Cold Symmetry
Publisher: Playstack
"Mortal Shell is a deep action-RPG that tests your sanity and resilience in a shattered world. The games' combat is strategic, deliberate, and unforgiving. In it the anima of defeated warriors are yours to discover. Inhabit these Mortal Shells and open your understanding to their unique masteries of combat. The stronger your connection to each Mortal Shell grows, the better you can harness their innate talents. Recover venerable weapons, sharpen your iron with acid, and study devastating arcane powers. Your path is guarded by desperate adversaries, devoted to inscrutable gods. Behold creatures both pitiable and grotesque, but do not let fear halt your journey."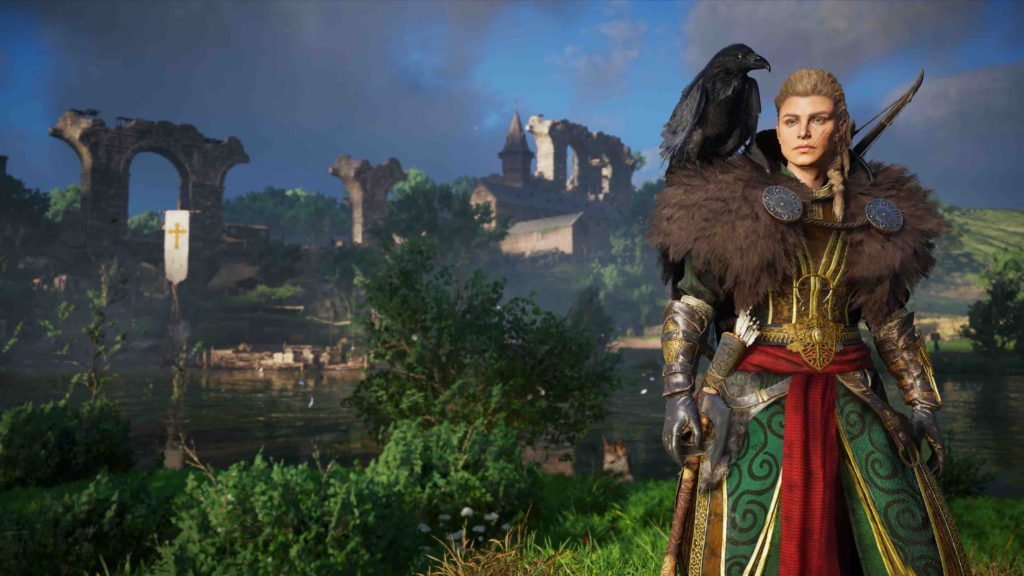 Platform: PlayStation 4, Xbox One, PlayStation 5, Google Stadia, Xbox Series X and Series S, Microsoft Windows
Developer: Ubisoft
Publisher: Ubisoft Montreal
"Become Eivor, a mighty Viking raider and lead your clan from the harsh shores of Norway to a new home amid the lush farmlands of ninth-century England. Explore a beautiful, mysterious open world where you'll face brutal enemies, raid fortresses, build your clan's new settlement, and forge alliances to win glory and earn a place in Valhalla. England in the age of the Vikings is a fractured nation of petty lords and warring kingdoms. Beneath the chaos lies a rich and untamed land waiting for a new conqueror. Will it be you?"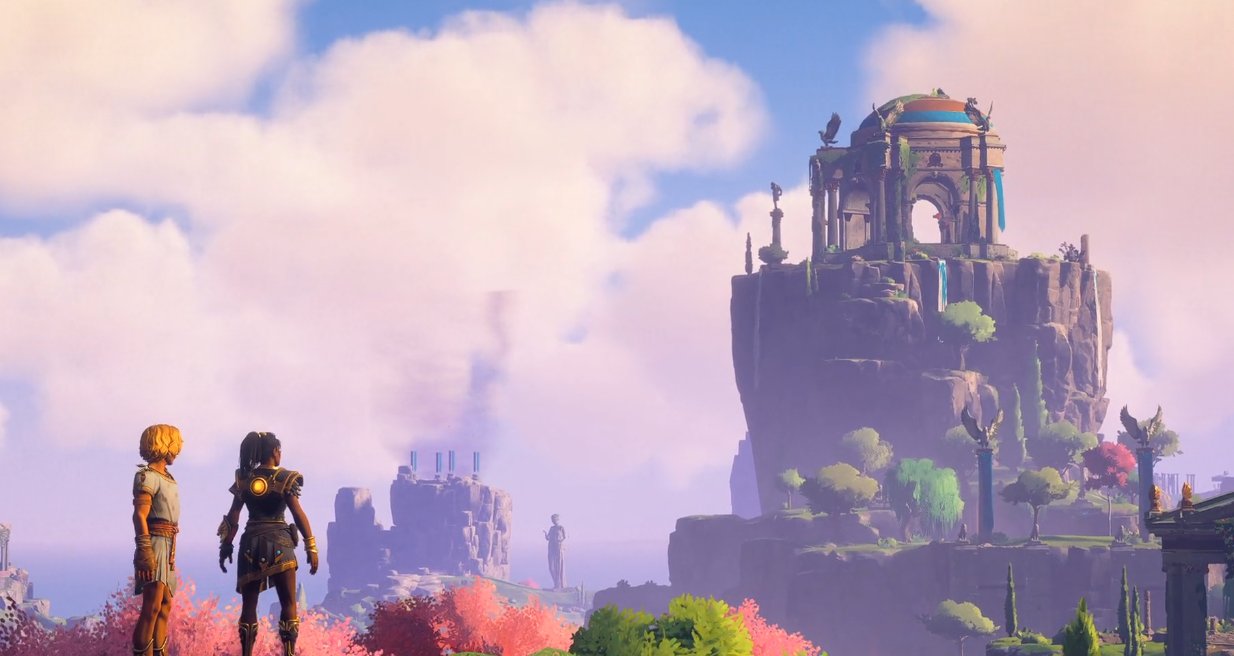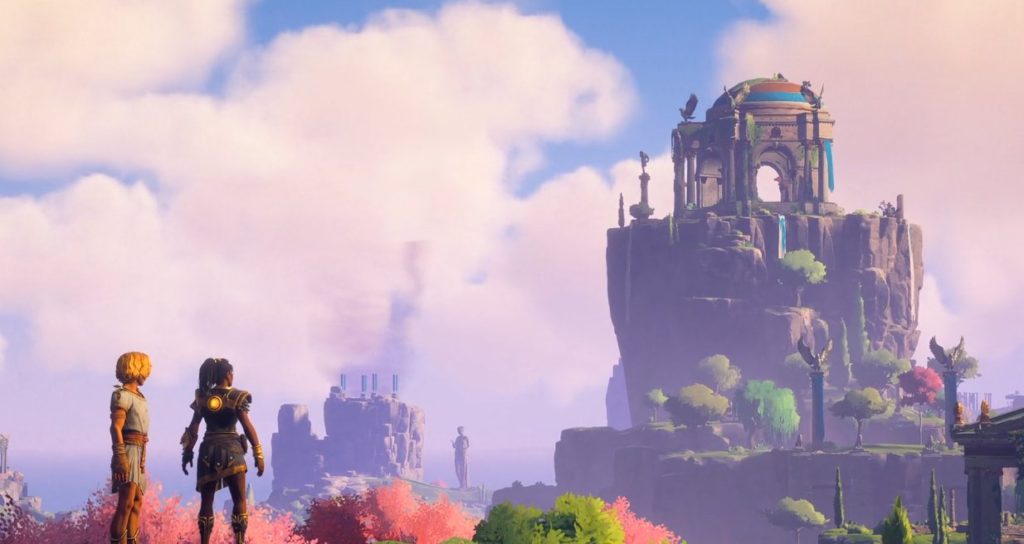 Platform: PlayStation 4, Xbox One, PlayStation 5, Google Stadia, Xbox Series X and Series S, Microsoft Windows
Developer: Ubisoft
Publisher: Ubisoft Quebec
"You play as Fenyx, a new winged demigod, on a quest to save the Greek gods and their home from a dark curse. Take on mythological beasts, master the legendary powers of the gods, and defeat Typhon, the deadliest Titan in Greek mythology, in an epic fight for the ages."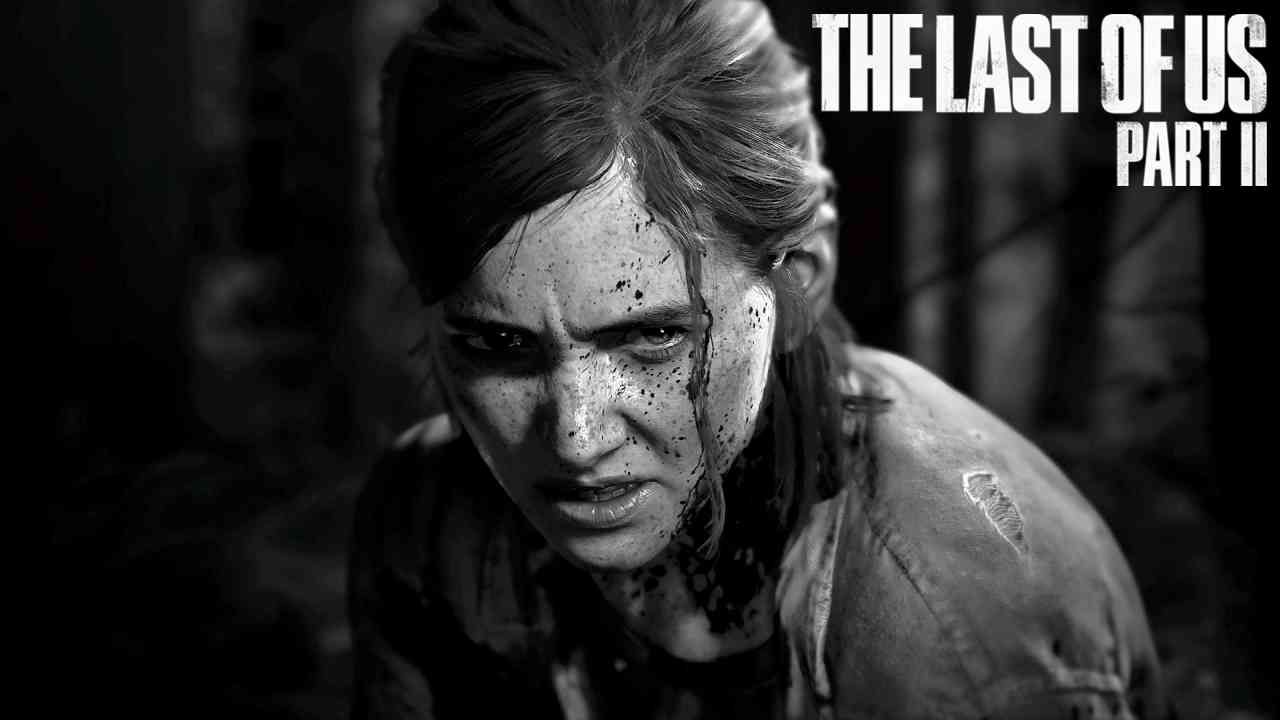 Platform: Playstation 4
Developer: Naughty Dog
Publisher: Sony Interactive Entertainment
"Five years after their dangerous journey across the post-pandemic United States, Ellie and Joel have settled down in Jackson, Wyoming. Living amongst a thriving community of survivors has allowed them peace and stability, despite the constant threat of the infected and other, more desperate survivors. When a violent event disrupts that peace, Ellie embarks on a relentless journey to carry out justice and find closure. As she hunts those responsible one by one, she is confronted with the devastating physical and emotional repercussions of her actions."
Platform: PlayStation 4, Xbox One, Microsoft Windows
Developer: Vicarious Visions
Publisher: Activision
"Drop back in with the most iconic skateboarding games ever made. Play Tony Hawk's Pro Skater & Tony Hawk's Pro Skater 2 in one epic collection rebuilt from the ground up in incdredible HD. All the pro skaters, levels, and tricks are back and fully-remastered, plus more."
Platform: Nintendo Switch
Developer: Intelligent Systems
Publisher: Nintendo
"The kingdom has been ravaged by an origami menace! Join Mario and his new partner, Olivia, as they battle evil Folded Soldiers, repair the damaged landscape, and try to free Princess Peach's castle from the clutches of King Olly in this comedy-filled adventure…Master strategic, ring-based battles. Line up scattered enemies and plan your attack to maximize damage with the new, ring-based battle system that requires both puzzle-solving skills and a quick wit."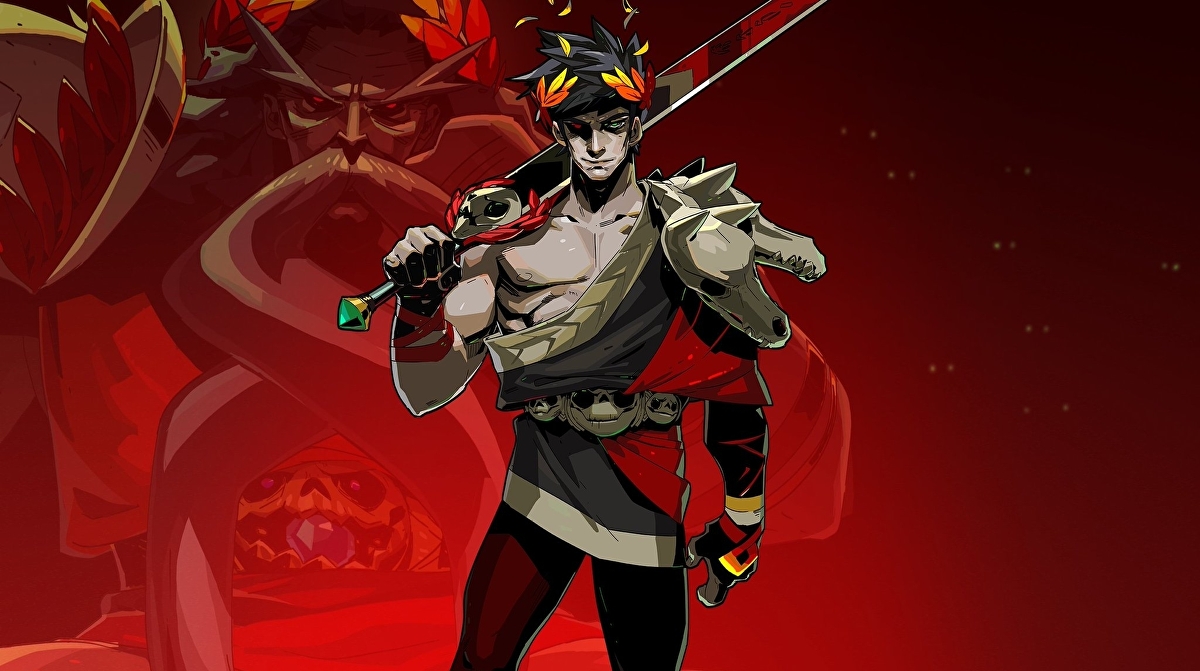 Platform: Nintendo Switch, macOS, Microsoft Windows, Macintosh operating systems
Developer/Publisher: Supergiant Games
"Hades is a rogue-like dungeon crawler in which you defy the god of the dead as you hack and slash your way out of the Underworld of Greek myth. We think it combines the best aspects of our previous games, including the fast-paced action of Bastion, the rich atmosphere and depth of Transistor, and the character-driven storytelling of Pyre.
It's never the same experience twice: Each time you play, you'll combine the divine might of various Olympian gods with your own in new ways, brave a wide variety of different challenges, and unravel more of the story featuring our award-winning art, audio, and narrative. You may play for not just dozens of hours, but hundreds of hours, while still discovering new character builds and story events."
Platform: Playstation 4
Developer: Sucker Punch Productions
Publisher: Sony Interactive Entertainment
"In the late 13th century, the Mongol empire has laid waste to entire nations along their campaign to conquer the East. Tsushima Island is all that stands between mainland Japan and a massive Mongol invasion fleet led by the ruthless and cunning general, Khotun Khan.
As the island burns in the wake of the first wave of the Mongol assault, samurai warrior Jin Sakai stands as one of the last surviving members of his clan. He is resolved to do whatever it takes, at any cost, to protect his people and reclaim his home. He must set aside the traditions that have shaped him as a warrior to forge a new path, the path of the Ghost, and wage an unconventional war for the freedom of Tsushima."
Platform: Nintendo Switch
Developer/Publisher: Nintendo
"Escape to a deserted island and create your own paradise as you explore, create, and customize in the Animal Crossing: New Horizons game. Your island getaway has a wealth of natural resources that can be used to craft everything from tools to creature comforts. You can hunt down insects at the crack of dawn, decorate your paradise throughout the day, or enjoy sunset on the beach while fishing in the ocean. The time of day and season match real life, so each day on your island is a chance to check in and find new surprises all year round.
Show off your island utopia to family and friends—or pack your bags and visit theirs. Whether playing online or with others beside you, island living is even better when you can share it. Even without hopping on a flight, you'll meet a cast of charming animal residents bursting with personality. Friendly faces like Tom Nook and Isabelle will lend their services and happily help you grow your budding community. Escape to your island getaway—however, whenever, and wherever you want."
---
Some honorable mentions that just missed the mark are Hyrule Warriors: Age of Calamity, Dragon Ball Z: Kakarot, Persona 5 Royal, Spider-Man: Miles Morales, and Yakuza: Like A Dragon. Did your favorite game make our Top Games of 2020 list?
Game descriptions for the Top Games of 2020 list are taken from the game product pages.