With more and more publishers releasing yuri manga series in English (and holiday sales approaching) now is a great time to dive into the world of yuri. Yuri, sometimes known as GL (Girl's Love), is the term for series that focus on lesbian relationships. Similar to the case with yaoi/shounen-ai, shoujo-ai is a term that was coined by western BL fans. It is a literal translation of the term "Girl's Love" and was used by these fans to separate romantic and sexual relationships.
Yuri manga used to be used in the west to denote more explicit sexual relationships but has broadened to now include series that feature lesbian characters and/or relationships in many forms. This can include yuri manga, light novels, webcomics, manhwa, and more. For more information on the history of yuri and more, check out Okazu and the work of Erica Friedman. Yuri can be found in many different demographics and genres, so it can be overwhelming to determine where to start. In fact, there is probably no wrong place to start. Here is a list of my personal recommendations for getting into yuri manga based on my experience.
---
School Days
A very common setting, and likely one you will see the most from English publishers currently, is yuri manga set in school. Generally, these series will often deal with young girls sorting out their first loves. They are dealing with the struggles of growing up, and maybe haven't ever had feelings for anyone before.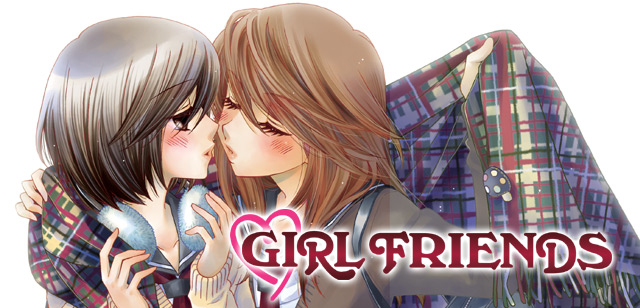 Volumes Currently in English: 2 (Complete)
Publisher: Seven Seas Entertainment
Mangaka: Milk Morinaga
Rating: Older Teen
When it comes to grades, bookish high school student Mariko Kumakura is at the top of her class. Socially, however, she is shy and lonely, typically eating lunch by herself. Enter the charismatic and beautiful Akko Oohashi, whose goal is to befriend Mariko and burst her out of her introverted shell. In the process of transforming Plain Jane Mariko into one of the cutest, most popular girls in school, deep feelings begin to emerge that suggest something deeper than friendship. Will these feelings destroy the budding relationship between Mariko and Akko, or will it turn into something else? (Summary and Photo from Seven Seas.)
Milk Morinaga is a popular yuri mangaka, and rightfully so. Girl Friends has to be one of Morinaga's most popular. The series is a sweet story of two friends discovering they want more from each other. It also is a series that isn't afraid to include teens exploring their sexuality, without ever feeling leery or exploitative. Another personal favorite is Morinaga's Hana & Hina After School. Buy here.


Volumes Currently in English: 6 (Ongoing)
Publisher: Seven Seas Entertainment
Mangaka: Hiromi Takshima
Rating: Teen
Yamada may be shy and rather clumsy, but the flower gardens at her school have always brought her happiness. Suddenly, a different sort of beauty catches her eye–the vivacious track star, Kase-san. Although the two girls don't seem to have much in common, they soon start a romance where each must learn an important lesson in tending their budding relationship. Can the two girls, so different from each other, learn how to make their first love blossom? (Summary and Photo from Seven Seas.)
I'd be remiss to not include fan-favorite Kase-san and… an absolutely lovely series that follows the relationship between Yamada and Kase-san. The chapters tend to read like short stories. What is lovely is that the series starts with the two girls meeting each other, and is continuing to follow their relationship through college. It thoughtfully shows the girls' anxieties from first kisses to graduation. Buy here.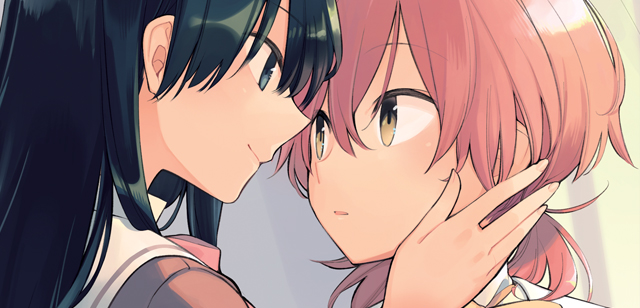 Volumes Currently in English: 8 (Complete)
Publisher: Seven Seas Entertainment
Mangaka: Nakatani Nio
Rating: Teen
Yuu has always loved shoujo manga and awaits the day she gets a love confession that sends her heart aflutter with bubbles and hearts, and yet when a junior high classmate confesses his feelings to her…she feels nothing. Disappointed and confused, Yuu enters high school still unsure how to respond. That's when Yuu sees the beautiful student council president Nanami turn down a suitor with such maturity that she's inspired to ask her for help. But when the next person to confess to Yuu is Nanami herself, has her shoujo romance finally begun? (Summary and Photo from Seven Seas.)
Bloom Into You is likely another title you've seen around. Once again, the popularity is earned. It is much more of a drama than the previous two recommendations. What starts as a relationship to cope turns into a more serious exploration of growing up and grief. What I appreciate about Bloom Into You is that Nio isn't afraid to let readers feel discomfort at points in Nanami and Yuu's relationship. It also has a spin-off light novel series focusing on the supporting character Sayaka. The first novel made me cry. Buy here.
---
Adult Women in Love
While very popular, yuri is far from limited to school girls. There are plenty of series that feature adult women, and often include more sexual tension and sometimes explicit content. Here are just a few that feature working women dealing with relationships.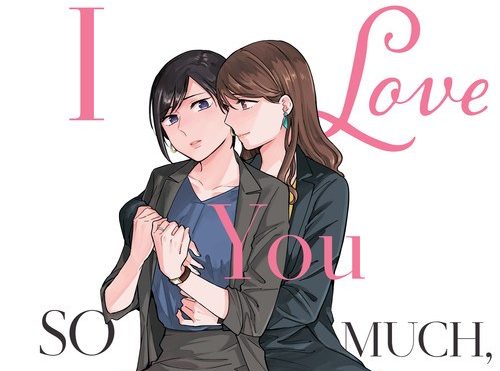 Volumes Currently in English: 1 (Complete)
Publisher: Yen Press
Mangaka: Yuni
Rating: Mature
What do work and love have in common? They can both take over your life…
Saori Fujimura and her boss, Ayako Asano, are an unbeatable duo at work, but after hours their relationship is more than just professional. As tensions mount between Ayako and her husband and Saori's feelings grow stronger, they'll have to decide-is it love they seek, or merely pleasure? (Summary from Yen Press.)
I love this manga. It is the intimate, sexy lesbian soap opera I've always wanted to read. There are multiple sex scenes, but nothing felt gratuitous. You can read more of my thoughts on the manga in my full review
here
.
Buy here.


Volumes Currently in English: 1 (Ongoing)
Publisher: Seven Seas Entertainment
Mangaka: Akiko Morishima
Rating: Older Teen
From first love to mature romance, a heart-tugging collection of yuri stories by the superstar manga artist behind Yuri Bear Storm and Hanjuku Joshi! Sarina and her best friend Sumi are super close. Sumi often crashes at Sarina's place, and sometimes the two even make out a little bit. But Sarina figures a romantic relationship could never work between them. Sarina is an organized office worker, while Sumi is a nomadic freelance writer. Can the two find a way to make their very different lifestyles mesh? (Summary and Photo from Seven Seas.)
Another fan favorite mangaka, Twitter was abuzz when the license for Akiko Morishima's collection of yuri short stories was announced. It did take me, personally, a bit to get used to Morishima's art style. The way Morishima drew the character's faces made them look a lot younger to me than their stated age. However, once I got used to that being the mangaka's art style, The Conditions of Paradise was a great collection of short stories about adult women in different stages of love. The best part is that two follow up collections are coming out soon. Buy Here.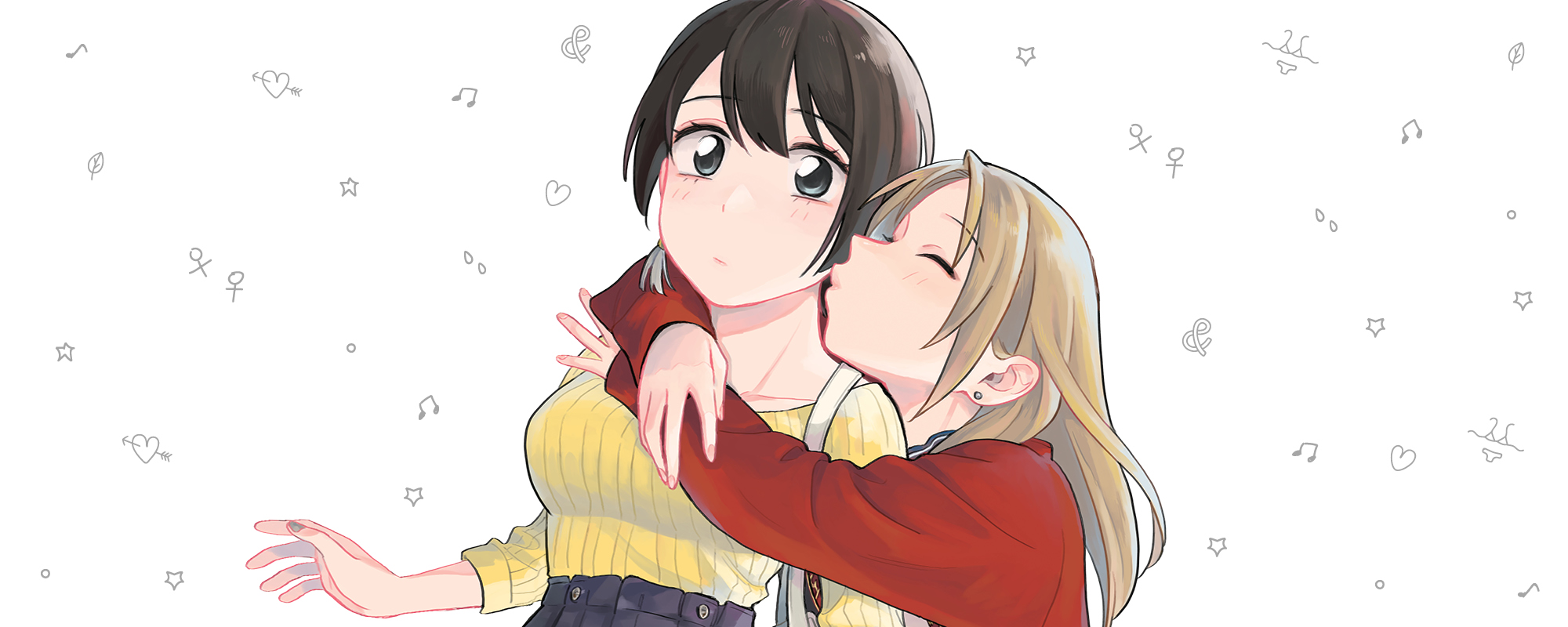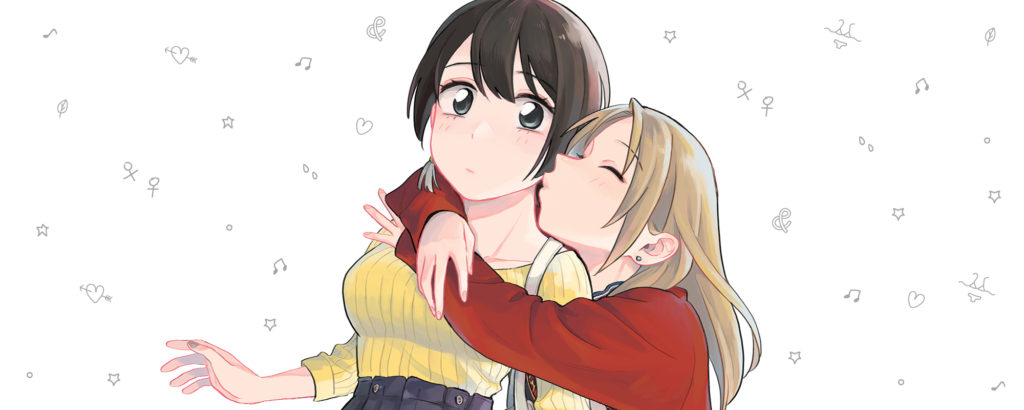 Volumes Currently in English: 1 (Ongoing)
Publisher: VIZ Media
Mangaka: Tamifull
Rating: Older Teen
Shy Miwa has always dreamed of finding love, but living in small-town Japan made finding the right match difficult—especially since she likes girls! Even going away to college didn't seem to help, until one day her outgoing classmate Saeko suggests they might as well start dating each other since it's not like either of them have other options. At first it seems like things won't work out as their personalities clash and misunderstandings abound. But when their casual friendship starts to become something more, Miwa begins to wonder—can a pragmatic proposal lead to true love? (Summary and Photo from VIZ Media.)
I debated including this series because it only has one volume out in English so far, and VIZ also has the lovely After Hours for adult yuri fare. However, the first volume was such a stand-out. It is a series that made me laugh and tear up as it tackles lesbian women in college. You can check out Kate Sánchez's full review of the first volume here. Buy Here.
---
Anthologies and More
Another really great way to get into yuri manga is to explore the many different comic anthologies on the market. These tend to contain a wide variety of artists and will help readers discover what the genre has to offer, as well as what they like. Publishers such as Seven Seas Entertainment and J-Novel Club are starting to release yuri light novels as well if you'd like prose instead of manga. I'm also including a doujinshi recommendation. Doujinshi are self-published works, and often shorter in length and more expensive due to printing costs. A few publishers such as Lilyka and Irodori's Sakura imprint are working to bring over more yuri doujinshi to the English market.
Volumes: 1 (Complete)
Publisher: Yen Press
Mangaka: Various; Compiled by ASCII Media Works
Rating: Older Teen
For those who devote themselves to their careers, love sometimes has to take a back seat. Yet, it can strike when you least expect it, whether it's with a coworker or a kindred soul at the bar after hours. What will tomorrow bring? Whether it's romance, loss, regret, or just another day at the office, these are the stories of women who find love as they follow their dreams. (Summary from Yen Press.)
Yen Press has done a great job bringing over different yuri anthologies such as the Eclair series. Whenever Our Eyes Meet… is a nice single volume with a wide variety of artists. All the stories are themed around working women. A bit of a content warning: some of the relationships take place between coworkers, which might raise eyebrows for some. Buy here.

Publisher: Irodori Sakura
Mangaka: Ayano Ayano
Rating: Older Teen
Insecurity. Fear of Rejection. Inadequacy. Falling in love as an adult is hard… but falling in love with someone of the same sex and worrying about "reading the signs wrong" is something else entirely. Join two girls as they tread the uncertain waters of their own emotional insecurities and begging the question, "why does love do this to me?" (Summary from Irodori Comics.)
This 33-page doujinshi is a sweet, painfully relatable peek into an evening with two lesbian women. They are interested in each other, but don't know if the other is straight or not. This sweet short story from Ayano Ayano is a great peek into the world of doujinshi. This specific recommendation is also only available through the Irodori Lite website.
Honorable Mention: Yuri Light Novels
I was torn on including these. I cannot recommend them personally because I have not gotten the chance to read them. However, yuri is not limited to manga, and it didn't feel right to not include mention of light novel options to explore. The two series: Sexiled: My Sexist Party Leader Kicked Me Out, So I Teamed Up with a Mythical Sorceress! and the more recent release of I'm in Love with the Villainess are both two-volume light novel series that have been getting rave reviews from multiple sources I trust. So, if a fun fantasy novel with lesbians intrigues you, then give those a peek.
---
There were many other series I could have included here, which is a huge testament to the wide variety of yuri out there. To quote Nicki 'YuriMother' Bauman: "Yuri is for everyone." You don't have to be a lesbian woman to enjoy the wonderful stories out there that celebrate them, so dive in and enjoy!
All these titles are available wherever books are sold either digitally or physically.