October is finally upon us! As many of us continue to stay inside, this is the perfect time to catch up on some amazing reads. These Halloween horror reads are perfect for getting in the spooky mood. Presented within this list are some personal favorite books of mine, OWN Voices titles, and current popular titles. A common theme within many of these picks is body horror. I am a big fan of the anatomy of gore and within the written medium, find body horror to be a lot more terrifying to read than to watch. Alongside that, many of these Halloween horror reads like Mexican Gothic, Lovecraft Country, and Year of the Witching explore societal and historical themes that showcase the horrors of racism, misogyny, colonialism. My absolute favorite horror book throughout this whole list is House of Leaves by Mark Z. Danielewski, a complicated and difficult haunted house tale. Deep dive into my list of Halloween horror reads if you dare!
---
The critically acclaimed cult novelist makes visceral the terrors of life in Jim Crow America and its lingering effects in this brilliant and wondrous work of the imagination that melds historical fiction, pulp noir, and Lovecraftian horror and fantasy.
Chicago, 1954. When his father Montrose goes missing, 22-year-old Army veteran Atticus Turner embarks on a road trip to New England to find him, accompanied by his Uncle George–publisher of The Safe Negro Travel Guide–and his childhood friend Letitia. On their journey to the manor of Mr. Braithwhite–heir to the estate that owned one of Atticus's ancestors–they encounter both mundane terrors of white America and malevolent spirits that seem straight out of the weird tales George devours.
At the manor, Atticus discovers his father in chains, held prisoner by a secret cabal named the Order of the Ancient Dawn–led by Samuel Braithwhite and his son Caleb–which has gathered to orchestrate a ritual that shockingly centers on Atticus. And his one hope of salvation may be the seed of his–and the whole Turner clan's–destruction.
A chimerical blend of magic, power, hope, and freedom that stretches across time, touching diverse members of two black families, Lovecraft Country is a devastating kaleidoscopic portrait of racism–the terrifying specter that continues to haunt us today.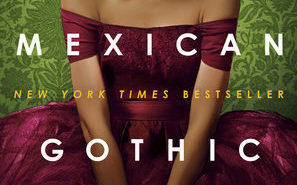 After receiving a frantic letter from her newly-wed cousin begging for someone to save her from a mysterious doom, Noemí Taboada heads to High Place, a distant house in the Mexican countryside. She's not sure what she will find–her cousin's husband, a handsome Englishman, is a stranger, and Noemí knows little about the region.
Noemí is also an unlikely rescuer: She's a glamorous debutante, and her chic gowns and perfect red lipstick are more suited for cocktail parties than amateur sleuthing. But she's also tough and smart, with an indomitable will, and she is not afraid: Not of her cousin's new husband, who is both menacing and alluring; not of his father, the ancient patriarch who seems to be fascinated by Noemí; and not even of the house itself, which begins to invade Noemi's dreams with visions of blood and doom.
Her only ally in this inhospitable abode is the family's youngest son. Shy and gentle, he seems to want to help Noemí, but might also be hiding dark knowledge of his family's past. For there are many secrets behind the walls of High Place. The family's once colossal wealth and faded mining empire kept them from prying eyes, but as Noemí digs deeper she unearths stories of violence and madness.
And Noemí, mesmerized by the terrifying yet seductive world of High Place, may soon find it impossible to ever leave this enigmatic house behind.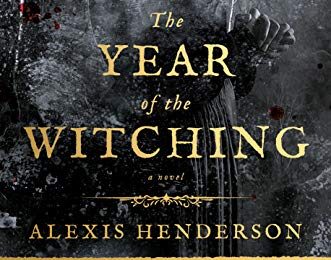 In the lands of Bethel, where the Prophet's word is law, Immanuelle Moore's very existence is blasphemy. Her mother's union with an outsider of a different race cast her once-proud family into disgrace, so Immanuelle does her best to worship the Father, follow Holy Protocol, and lead a life of submission, devotion, and absolute conformity, like all the other women in the settlement.
But a mishap lures her into the forbidden Darkwood surrounding Bethel, where the first prophet once chased and killed four powerful witches. Their spirits are still lurking there, and they bestow a gift on Immanuelle: the journal of her dead mother, who Immanuelle is shocked to learn once sought sanctuary in the wood.
Fascinated by the secrets in the diary, Immanuelle finds herself struggling to understand how her mother could have consorted with the witches. But when she begins to learn grim truths about the Church and its history, she realizes the true threat to Bethel is its own darkness. And she starts to understand that if Bethel is to change, it must begin with her.
Years ago, when House of Leaves was first being passed around, it was nothing more than a badly bundled heap of paper, parts of which would occasionally surface on the Internet. No one could have anticipated the small but devoted following this terrifying story would soon command. Starting with an odd assortment of marginalized youth — musicians, tattoo artists, programmers, strippers, environmentalists, and adrenaline junkies — the book eventually made its way into the hands of older generations, who not only found themselves in those strangely arranged pages but also discovered a way back into the lives of their estranged children.
Now, for the first time, this astonishing novel is made available in book form, complete with the original colored words, vertical footnotes, and newly added second and third appendices.
The story remains unchanged, focusing on a young family that moves into a small home on Ash Tree Lane where they discover something is terribly wrong: their house is bigger on the inside than it is on the outside.
Of course, neither Pulitzer Prize-winning photojournalist Will Navidson nor his companion Karen Green was prepared to face the consequences of that impossibility, until the day their two little children wandered off and their voices eerily began to return another story — of creature darkness, of an ever-growing abyss behind a closet door, and of that unholy growl which soon enough would tear through their walls and consume all their dreams.
(Note this is my favorite book from the entire Halloween horror reads list)
Haunted is a novel made up of twenty-three horrifying, hilarious, and stomach-churning stories. They're told by people who have answered an ad for a writer's retreat and unwittingly joined a "Survivor"-like scenario where the host withholds heat, power, and food. As the storytellers grow more desperate, their tales become more extreme, and they ruthlessly plot to make themselves the hero of the reality show that will surely be made from their plight. This is one of the most disturbing and outrageous books you'll ever read, one that could only come from the mind of Chuck Palahniuk.
The Vegetarian meets Heathers in this darkly funny, seductively strange novel from the acclaimed author of 13 Ways of Looking at a Fat Girl
"We were just these innocent girls in the night trying to make something beautiful. We nearly died. We very nearly did, didn't we?"
Samantha Heather Mackey couldn't be more of an outsider in her small, highly selective MFA program at New England's Warren University. A scholarship student who prefers the company of her dark imagination to that of most people, she is utterly repelled by the rest of her fiction writing cohort–a clique of unbearably twee rich girls who call each other "Bunny," and seem to move and speak as one.
But everything changes when Samantha receives an invitation to the Bunnies' fabled "Smut Salon," and finds herself inexplicably drawn to their front door–ditching her only friend, Ava, in the process. As Samantha plunges deeper and deeper into the Bunnies' sinister yet saccharine world, beginning to take part in the ritualistic off-campus "Workshop" where they conjure their monstrous creations, the edges of reality begin to blur. Soon, her friendships with Ava and the Bunnies will be brought into deadly collision.
The spellbinding new novel from one of our most fearless chroniclers of the female experience, Bunny is a down-the-rabbit-hole tale of loneliness and belonging, friendship and desire, and the fantastic and terrible power of the imagination.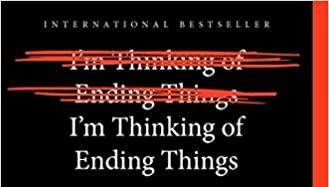 n this "dark and compelling…unputdownable" (Booklist, starred review) literary thriller, debut novelist Iain Reid explores the depths of the human psyche, questioning consciousness, free will, the value of relationships, fear, and the limitations of solitude. Reminiscent of Jose Saramago's early work, Michel Faber's cult classic Under the Skin, and Lionel Shriver's We Need to Talk about Kevin, I'm Thinking of Ending Things is an edgy, haunting debut. Tense, gripping, and atmospheric, this novel "packs a big psychological punch with a twisty storyline and an ending that will leave readers breathless" (Library Journal, starred review).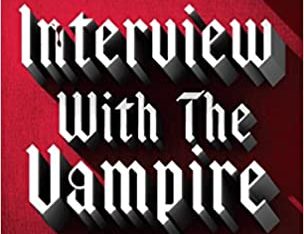 The spellbinding classic that started it all from the #1 New York Times bestselling author
"A magnificent, compulsively readable thriller . . . Rice begins where Bram Stoker and the Hollywood versions leave off and penetrates directly to the true fascination of the myth–the education of the vampire."–Chicago Tribune

Here are the confessions of a vampire. Hypnotic, shocking, and chillingly sensual, this is a novel of mesmerizing beauty and astonishing force–a story of danger and flight, of love and loss, of suspense and resolution, and of the extraordinary power of the senses. It is a novel only Anne Rice could write.
A tale of revenge, cultural identity, and the cost of breaking from tradition in this latest novel from the Jordan Peele of horror literature, Stephen Graham Jones.
Seamlessly blending classic horror and a dramatic narrative with sharp social commentary, The Only Good Indians follows four American Indian men after a disturbing event from their youth puts them in a desperate struggle for their lives. Tracked by an entity bent on revenge, these childhood friends are helpless as the culture and traditions they left behind catch up to them in a violent, vengeful way.
The mesmerizing adult debut from Leigh Bardugo, a tale of power, privilege, dark magic, and murder set among the Ivy League elite.
Galaxy "Alex" Stern is the most unlikely member of Yale's freshman class. Raised in the Los Angeles hinterlands by a hippie mom, Alex dropped out of school early and into a world of shady drug-dealer boyfriends, dead-end jobs, and much, much worse. In fact, by age twenty, she is the sole survivor of a horrific, unsolved multiple homicide. Some might say she's thrown her life away. But at her hospital bed, Alex is offered a second chance: to attend one of the world's most prestigious universities on a full ride. What's the catch, and why her?
Still searching for answers, Alex arrives in New Haven tasked by her mysterious benefactors with monitoring the activities of Yale's secret societies. Their eight windowless "tombs" are the well-known haunts of the rich and powerful, from high-ranking politicos to Wall Street's biggest players. But their occult activities are more sinister and more extraordinary than any paranoid imagination might conceive. They tamper with forbidden magic. They raise the dead. And, sometimes, they prey on the living.
---
Horror is always in season. However, the month of October always lends itself to being more atmospheric. Halloween horror reads have been a reading tradition I, alongside so many other readers, have engaged in. There are some light reads like Interview with the Vampire and some very intensely scary pieces like Bunny and Ninth House. I hope there is a horror book on this list that gets you ready for a safe and scary Halloween this year.
All book descriptions presented within Top 10 Halloween Horror reads are taken from Bookshop.org description pages, as well as they are Bookshop affiliate links