The Fantasia International Film Festival (Fantasia Fest) will be celebrating its 24th edition as a virtual event accessible to movie lovers across Canada, with a wild assortment of scheduled screenings, panels, and workshops taking place online from August 20 through September 2, 2020. The decision to launch a digital edition of the famed genre festival was born from Fantasia's desire to keep the health and safety of its attendees a top priority during the current global health crisis, while still offering daring, much-needed new genre entertainment to residents of Canada and supporting the breakout filmmakers of the year. With anime adaptations, horror, and so much more, now that all three waves of films have been announced, it's time to mark your calendars and grab your online tickets to check out these exciting films.
THE RECKONING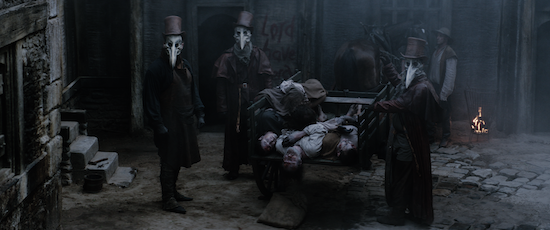 The Reckoning is the opener for Fantasia Fest 2020. A poignant and horrific period thriller set in 1665 against the backdrop of the Great Plague and the subsequent witch hunts in England, The Reckoning stars Charlotte Kirk, Sean Pertwee, Joe Anderson, Steven Waddington, and Emma Campbell-Jones. A vivid, compelling, and confrontational film whose themes are frighteningly pertinent to today's concerns, it will knock the wind out of you.
UNDERGODS
An otherworldly journey through a Europe in decline, Chino Moya's Undergods is a collection of aesthetically astonishing, darkly humorous fantasy tales about a series of men whose worlds fall apart through a visit from an unexpected stranger. This singular visual feast is a co-production between the UK, Belgium, Estonia, Serbia, and Sweden with a cast that includes Geza Rohrig, Johann Meyers, Hayley Carmichae, Eric Godon, Kate Dickie, Adrian Rawlins, Ned Dennehy, and an especially crazed Jan Bijvoet.
TEZUKA'S BARBARA
One night, a famous novelist encounters a young, seemingly homeless woman in an overpass tunnel. He brings her home, which sets him on a path of increasingly bizarre encounters. Tezuka's Barbara is the abrasively jazzy adaptation of Osamu Tezuka's adult manga of the same name. Directed by Makoto Tezuka and lensed by Christopher Doyle, this film – released as part of Tezuka's 90th anniversary celebration – mixes pinku-style erotica with an examination of the creative impulse and a dash of the occult, thus unveiling the lesser-known dark side of the ASTRO BOY creator and anime maestro.
THE CURSE OF AUDREY EARNSHAW.
A mother and daughter are suspected of witchcraft by their devout rural community in Canadian filmmaker Thomas Robert Lee's freakishly nightmarish The Curse of Audrey Earnshaw. One of the most unsettling and surprising occult horror films since HEREDITARY, this haunting tale is steeped in folklore and brimming with imagery that will besiege your subconscious. It stars Catherine Walker, Jared Abrahamson, Hannah Emily Anderson, Don McKellar, and Sean McGinley.
KRIYA
In New Delhi filmmaker Sidharth Srinivasan's first horror work – and first narrative feature in a decade, following Soul of Sand – a DJ encounters a beautiful woman at a club, goes back to her home, and finds himself thrust into a nightmare odyssey of ritual magic, patriarchal death customs, and family conflict most unusual. Transgressive, darkly humorous, and mystically atmospheric, KRIYA is a fever dream of fear starring Navjot Randhawa (MEHSAMPUR), Noble Luke, and Avantika Akerkar, is co-produced by Andy Starke and Pete Tombs and features an unforgettable score by Jim Williams.
THE UNDERTAKER'S HOME
Bernardo is an undertaker. He runs his mortuary business in the same house where he resides. In the front, he has his clients. And in the back, his dysfunctional family lives amongst coffins, wreaths, and the mischievous but nonviolent ghosts that visit on a daily basis. But when a malevolent entity enters the scene, it wreaks havoc on the already fractured household in Argentinean writer/director Mauro Iván Ojeda's chilling first feature. The Undertaker's Home stars Luís Machín, Celeste Gerez, and Camila Vaccarini.
COME TRUE
The sophomore feature by Canadian Writer/Director/Cinematographer/Composer Anthony Scott Burn, Come True is a distinctive and compelling work of dark science-fiction that haunts the space between wakefulness and sleep. Plagued by disturbing dreams and unable to go home, rebellious teenager Sarah is relieved to find shelter at a university sleep study. Hoping this will finally help her to get rid of her nightmares, she unwittingly becomes the channel to a horrifying new discovery. Co-starring Landon Liboiron. Produced by Mark Smith and Nicholas Bechard and Canadian genre film luminaries Steve Hoban and Vincenzo Natali.
#SHAKESPEARESSHITSTORM
Nearly 25 years after the release of Tromeo and Juliet, Lloyd Kaufman and the Troma Team are going "back to the Bard" with an utterly insane interpretation of Shakespeare's The Tempest, set against America's opioid crisis. Kaufman celebrates Troma's 45th – and his 50th – year of making movies by taking on Big Pharma, addiction, and an intolerance of social media with all the sex, mutants, musical numbers, and violence that Shakespeare always wanted but never had. #SHAKESPEARESSHITSTORM marks the most ambitious project in Troma's 45-year history, popping with Kaufman's uniquely anarchistic style at a time when it couldn't possibly be more needed!
UNEARTH
A film by John C. Lyons and Dorota Swies, UNEARTH is a fracking horror story that follows two neighboring farm families whose relationships are strained when one of them chooses to lease their land to a gas company. In the midst of growing tension, the land is drilled, and something – long-dormant and terrifying, deep beneath the earth's surface – is released. Adrienne Barbeau, Marc Blucas, and Allison McAtee star.
SPECIAL ACTORS
Kazuto is not your typical amateur thespian. His dreams have been spoiled by a special nervous condition that makes him faint at the slightest sign of stress! One day, upon his brother's serendipitous invitation, he joins a most peculiar agency, employing everyday actors to stage real-life situations! Being a stand-in at a wedding or a funeral is one thing… but soon enough, Kazuto must infiltrate a cult… and all hell breaks loose! Shinichiro Ueda (ONE CUT OF THE DEAD) is back with his highly anticipated sophomore film SPECIAL ACTORS! A delirious meta-comedy, doubling down on the performative antics of his previous making-of/zom-com hybrid, Ueda now turns the entire world into a stage – to our utmost delight!
LUCKY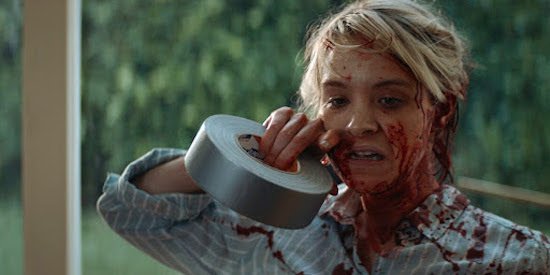 The sophomore feature from Natasha Kermani, Lucky tells the tale of May (Brea Grant, who also scripted), a self-help author who suddenly finds herself stalked by a threatening but elusive masked man that mysteriously reappears every night. Struggling to get help from the people around her as she fights to stay alive, May is forced to ask if this is just paranoia, or if she's doomed to accept her new reality? A visceral and smart exploration of gaslighting through the prism of horror storytelling, Lucky was originally slated to launch at this year's SXSW.
TINY TIM: KING FOR A DAY
The story of Tiny Tim's improbable rise to stardom is the ultimate fairytale – and so is that of his downfall. For a brief time, the shy and truly unusual outsider artist was the biggest star in the world. Swedish filmmaker Johan Von Sydow's eight-years-in-the-making Tiny Tim: King for a Day, like its subject, is unlike anything else out there. Through Tiny´s intense diaries (read by "Weird Al" Yankovic performing Tim's inner voice with genuinely dramatic results), archival footage, and interviews with family, friends, and contemporaries like Wavy Gravy, Tommy James, and the late Jonas Mekas and D.A. Pennabaker, the film paints an intimate portrait of one of the oddest careers in showbiz. It is a story that will have you in stitches and in tears. World Premiere
SLEEP
Tormented by vivid nightmares and the belief they are real, Marlene suffers a nervous breakdown in a remote German village. As her 19-year-old daughter heads there to join her, she encounters a well-kept family secret and an old curse that will make her life a never-ending nightmare. Michael Venus' Sleep (Schlaf), co-starring Gro Swantje Kohlhof (NOTHING BAD CAN HAPPEN) and Sandra Hüller, is a supremely confident debut – smartly examining the continuing roots of totalitarianism through the prism of a dreamy haunted hotel film and the horror of our current, waking moment. A standout at this year's Berlinale. North American Premiere
12 HOUR SHIFT
Writer / Director Brea Grant has delivered one of our favorite films of the year. A gripping real-time, hospital-set thriller / black comedy taking place in the late '90s at the onset of the opioid crisis, 12 Hour Shift follows a junkie nurse through the ascension of grisly criminal happenings as she funds her habit through organ harvesting side work on the job. Fronted by a career-best performance from Angela Bettis, playing a ferociously uncommon kind of anti-hero, and infused with inspired directorial details, the film co-stars Chloe Farnworth, David Arquette, and Mick Foley. Originally slated to launch at this year's Tribeca Film Festival. International Premiere
FRIED BARRY
An alien takes over the body of a middle-aged drug addict (Gary Green) and goes on a delirious joyride across Cape Town in Ryan Kruger's Fried Barry, an acid trip of a road movie. Winner of a RapidLion Award for Best South African Film, it's a tale that's alternately depraved and oddly sweet – featuring over 100 actors and some seriously bonkers FX. It's an absolute first in the history of South African cinema – and perhaps in humankind itself! Canadian Premiere
YUMMY
Believe the hype. With YUMMY, Belgian filmmaker Lars Damoiseaux has made one of the craziest, funniest, most inventive, and surprising zombie gorefests to assault screens in recent years. You won't believe your eyes!
LABYRINTH OF CINEMA (2019)
On its closing night, a cinema is struck by lightning and a trio of young men are thrust beyond the screen, into the dying days of Japan's feudal era, the Boshin War, the Second Sino-Japanese War, the Battle of Okinawa, and the eve of the Hiroshima bombing. With the passing of director Nobuhiko Obayashi in April of 2020, cinema lost a titan. His final film, Labyrinth of Cinema (2019) is deeply humanist text: an endlessly delirious career coda and a voyage through Japan's wartime and cinematic history. It stands as a timely reminder of the power of movies to inspire in the face of hopeless barbarism. Canadian Premiere
LAPSIS
In Lapsis, a delivery man struggles to support himself and his ailing brother. After a series of dead-end hustles, he takes a job in a strange new realm of the gig economy: trekking deep into the forest and pulling miles of cable over treacherous terrain to connect a new quantum trading market. A chillingly pertinent tale, Noah Hutton follows activist documentaries DEEP TIME and CRUDE INDEPENDENCE with this brilliant skewering of the absurdity of contemporary work environments, leaving no stone unturned: from the sharing economy to healthcare profiteering and the increasing game-ification of labor. This is speculative fiction at its most relevant. Originally slated to launch at this year's SXSW. International Premiere
TIME OF MOULTING
Germany, the 1970s. Stephanie is a lively child. She leads an isolated life alongside a mentally unstable mother, an absent father, and their cat. Her days there turn into weeks, and the weeks into months, then years… bringing aging and rot, but no future in sight. And so Stephanie retreats into a dark world of barbaric fantasies… An entrancing debut from Sabrina Mertens, Time of Moulting unfolds as a series of meticulous domestic tableaus, slowly morphing into a disturbing descent into a young girl's inner turmoil. Crushing, and not for the faint of heart. North American Premiere
A COSTUME FOR NICHOLAS
Mexican feature A Costume for Nicholas, directed by Eduardo Rivero, is a wild and colorful fantasy adventure with a special point to make. Nicholas, a ten-year-old with Down Syndrome, has a grand collection of costumes his mother made him, but as he and his resentful and troubled cousin David find out, just because it's make-believe doesn't mean it's not real!
THE OLD MAN MOVIE
In the Estonian country-bumpkin shock-comedy The Old Man Movie, a couple of city kids are dropped off for the summer at the grandfather's farm for a taste of country living, but when his precious cow escapes, a hair-raising hell ride of back-country horrors, gross-out gags, and rural surrealism breaks loose. With the help of director Oskar Lehemaa, Peeter Ritso and Mikk Mägi's hugely successful YouTube series has become a high-water mark for stop-motion animation, and a glorious new low in lowbrow laughs! North American Premiere
THE DARK AND THE WICKED
Writer/director Bryan Bertino (THE STRANGERS) takes rural terror up another notch in this incredibly scary shocker, previously slated to launch at the Tribeca Film Festival. On a secluded farm in a nondescript rural town, a man is slowly dying. His family gathers to mourn, and soon darkness grows, marked by waking nightmares and a growing sense that something evil is taking over the household. The Dark and the Wicked stars Marin Ireland (Sneaky Pete), Michael Abbott Jr. and an uber-creepy Xander Berkeley (CANDYMAN, The Walking Dead). International Premiere.
PROJECT DREAMS – HOW TO BUILD MAZINGER Z'S HANGAR
The storage facility for giant cartoon robot Mazinger Z is among the most recognized sites in anime; impressive, yet impossible… or is it? In 2003 a quirky crew at the Japanese engineering firm Maeda Corporation decided to draft blueprints for the iconic hangar as it would exist in the real world. Funny, fascinating, and frankly inspiring, Tsutomu Hanabusa's PRoject Dreams – How to Build Mazinger Z's Hanger tells their tale and takes it to the next stage of (im)possibility! International Premiere.
ALONE
A cold-blooded killer stalks a fleeing widow through the wilderness in Alone, a blistering remake of the acclaimed 2012 Swedish thriller GONE. Starring Ozark's Marc Menchaca and Bloodline's Jules Wilcox, the thriller – from Universal Soldier Day of Reckoning director John Hyams – transports the story to the Pacific Northwest, amplifying it with riveting performances and inspired use of locations to create an air of realistic suspense that pushes the viewer to nearly unbearable extremes. International Premiere.
A MERMAID IN PARIS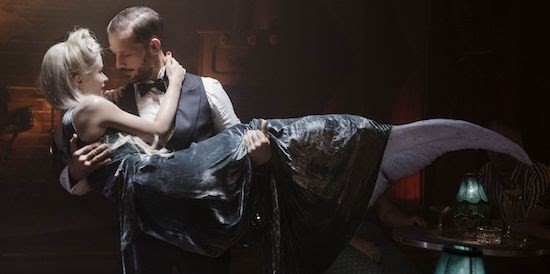 Following his animation hit Jack and the Cuckoo-Clock Heart, French music superstar Mathias Malzieu brings his extraordinary and heartwarming world to life in his live-action musical debut A Mermaid in Paris (Une sirène à Paris). One of France's most anticipated cinematic events of the year, released in its homeland by Sony Pictures, this visually dazzling fantastical love story stars Nicolas Duvauchelle, Marilyn Lima, Rossy de Palma, and Tchéky Karyo.
CRAZY SAMURAI MUSASHI
Martial artist Tak Sakaguchi is back in the spotlight with Crazy Samurai Musashi – a long-in-the-making, unique take on swordsman Musashi Miyamoto's most fabled battle, shot here as a single 77-minute action sequence by director Yûji Shimomura. It's Tak, 588 foes, and no room for error!
THE BLOCK ISLAND SOUND
A mysterious force lurks off the coast of Block Island, curiously influencing the surrounding town and wildlife in this chilling new creation from Fantasia favorites Kevin and Matthew McManus . A frightening, character-driven work of horror steeped in atmosphere and dread, The Block Island Sound features a remarkable cast that includes Michaela McManus, Chris Sheffield, Jim Cummings, and Jeremy Holm.
ME AND ME
A police detective investigating a tragedy in a small town wakes up one morning to find he's no longer who he thought he was – or so the locals lead him to believe. Is it epic gaslighting, genuine madness, or a supernatural twist? After decades in front of the camera, actor Jung Jin-young steps behind it for his directorial debut, Me and Me, a unique and distinctive blend of suspense, anxious intrigue, and existential mystery!
THE OAK ROOM
During a raging snowstorm, a drifter (Breaking Bad's RJ Mitte) returns home to the blue-collar bar located in the remote Canadian town where he was born. When he offers to settle an old debt with a grizzled bartender by telling him a story, the night's events quickly spin into a dark tale of mistaken identities, double-crosses, and shocking violence. Atmospheric and gripping, The Oak Room is the fourth feature from Canadian filmmaker Cody Calahan, and produced by BITE director Chad Archibald's maverick Black Fawn team. Also features Peter Outerbridge, Nicholas Campbell and Ari Millen. World Premiere.
DETENTION
In 1962, Taiwan is in the grip of Martial Law, a period known as the "White Terror". Fang, a high schooler, falls in love with Zhang, a counseling teacher who introduces her to the books banned by the regime. However, when he disappears, she finds the school gradually slipping into a terrifying realm of ghosts and spirits… Adapted from the popular video game of the same name, John Hsu's feature film debut, Detention is a powerful, allegorical film about the horrors of repression and authoritarianism. A hit on the festival circuit (Busan, Rotterdam, Fantasporto), the film was nominated for twelve prizes at the 56th Golden Horse Awards, where it won five, including Best New Director.
MINOR PREMISE
Fueled by the desire to surpass his father's legacy a reclusive Indian American neuroscientist becomes physically entangled in his own radical experiments, resulting in his consciousness inexplicably becoming fragmented into ten separate and conflicting forces. Now he must face off against the darker sides of his psyche to solve an enigma that lies buried within his subconscious⁠ – before it's too late. The striking feature debut from Eric Schultz is a brilliantly constructed science-fiction drama that confronts ideas of the self in a pensive and emotionally thrilling cinematic puzzle.
THE COLUMNIST
Columnist and author Femke Boot (Westworld's Katja Herbers) is endlessly taunted with abusive posts and death threats via social media. Becoming obsessed by these hateful messages from strangers, she spends every moment checking her Twitter feed… until one day, she steps back from her keyboard to take brutal, in-the-flesh action. A savage, horrific black comedy for our times by Dutch filmmaker Ivo van Aart (AMUSE), The Columnist tackles the toxicity of cyberbullying with ferocity and wit.
JESTERS: THE GAME CHANGERS
With The Grand Heist (2012), South Korean writer/director Kim Joo-ho proved his knack for Joseon-era comedy-thrillers, chock full of mechanical ingenuity complicated enough to match his devilishly clever plots. He does the deed again this year with Jesters; The Game Changers, following the fortunes of a crew of traveling street entertainers who double as rumor-spreaders for hire – "fake news" of the finest vintage. But now the tyrannical King Sejo wants his murderous reputation rehabilitated… and this game is no longer in jest! North American Premiere.
SLAXX
A possessed pair of jeans comes to life and terrorizes the staff of a trendy, vapid clothing boutique in SLAXX, the third feature from Montreal filmmaker Elza Kephart. Shipped to the company's flagship store, Slaxx proceeds to wreak havoc on the staff, locked in overnight to set up the new collection. The horror-comedy boasts an impressive cast, including Romane Denis, Sehar Bhojani, Brett Donahue, and Kenny Wong.
FOR THE SAKE OF VICIOUS
An innocent nurse, a tortured maniac, and a suspicious hostage face off against a wave of violent intruders on Halloween night in the Canadian nail-biter For the Sake of Vicious, starring Lora Burke, Colin Paradine, and Nick Smyth. Filmmakers Gabriel Carrer and Reese Eveneshen have combined their directorial prowess to create this blissfully brutal powerhouse, shot in only fifteen days, loaded with practical FX and featuring rousing stunts performed by the actors themselves.
VERTIGO
Seo-Young (Chun Woo-hee of HAN GONG-JU and The Wailing) has climbed high up the company ladder, but her life is more precarious than it seems and her anxieties begin manifesting as intense vertigo. Her exact opposite, working-class window-cleaner Kwon-woo, literally dangles into her life. From writer/director Jeon Gye-soo, Vertigo is a romantic melodrama posing sharp questions about class and gender in South Korean corporate culture.
LA DOSIS
Marcos is a night shift nurse at a palliative care ward in the Argentinian psychological thriller La Dosis. Stationed at the doors of life and death, Marcos is the self-appointed gatekeeper, and euthanasia is his preferred practice. While the newly arrived nurse Gabriel threatens to uncover his deadly routine, he may also be hiding sinister motives of his own. Filmmaker Martin Kraut focuses his debut feature on a complex, fascinating duo that you won't soon forget.
I WeirDo
Two OCD lovebirds, both obsessed with perpetual cleanliness, experience the trials of first love and the harsh reality of leaving their safety bubbles in I WeirDo, a quirky rom-com from first time Taiwanese director Liao Ming-Yi. Winner of two awards at the 2020 Udine Far East Film Festival and filmed entirely on an iPhone XS, you'll want to prepare your mask, HazMat suit, and hand sanitizers for this one.
SAVAGE STATE
A family of French settlers must abandon their Missouri home and flee back to Paris when the American Civil War breaks out in David Perrault's potent feminist Western, Savage State (L'état sauvage), an official selection at this year's International Film Festival Rotterdam. A stylish co-production between France, Canada, and Belgium, the film stars Alice Isaaz, Déborah François , Kevin Janssens, Constance Dollé, and Kate Moran.
BEAUTY WATER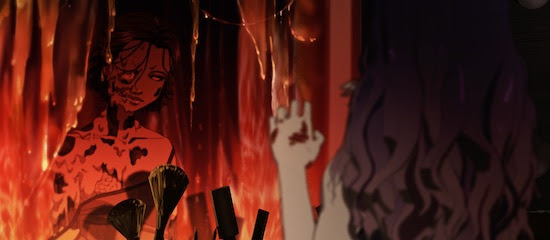 In a society as obsessed with physical appearance as modern South Korea, ugliness is a fate worse than death. For overweight, unsightly Yaeji, though, a fast but suspicious solution to her woes may soon make her wish she were dead. Director Cho Kyung-hun's animated shocker Beauty Water puts a very high price on prettiness.
LIFE: UNTITLED
The lives of female escorts intersect as they wait for calls from their customers. Kana Yamada's Life: Untitled – adapted from her own stage play – is a remarkable debut, starring Sairi Ito (ASAKO I & II, THE NAKED DIRECTOR). At once raw, tragic and lightly comedic, it unfolds as a closed-room drama about the hardships and resilience of a group of young Japanese women whose lives remain to be written. Following in the legacy of the Japanese brothel film – be it Mizoguchi's STREET OF SHAME or Suzuki's GATE OF FLESH – Yamada updates the genre for a new generation and from a fresh perspective.
MY PUNCH-DRUNK BOXER
In My Punch-Drunk Boxer, a former professional boxer (Um Tae-goo, I SAW THE DEVIL) receives a devastating diagnosis. However, when Min-ji (breakout star Lee Hye-ri, MONSTRUM) enters the gym, he picks up what made him famous in the first place: a unique style known as 'Pansori Boxing' – utilizing the flow and rhythms of traditional Korean drumming! A delightful hybrid of boxing drama and quirky rom-com, Jung Hyuk-ki's film will surprise with its innovative take on "pansori"!
SANZARU
Evelyn, a young Filipina nurse (Aina Dumlao) lives on a remote estate while taking care of the aging matriarch of a Texas family. As the latter slips deeper into dementia and the relationship of care turns abusive, Evelyn begins to sense something ominous lurking behind the house's walls. Is she imagining or projecting something? A chilling tale of the American Gothic – as much about death and unspeakable familial secrets as it is about displaced workers and inequality – Xia Magnus' striking debut Sanzaru is a tense, resonant and elegantly-directed piece of horror filmmaking.
BLEED WITH ME
Since her iconic bloody short film Undress Me screened as part of Fantasia's Born of Woman showcase, Amelia Moses has been a Montreal talent to watch. With her visceral feature debut, Bleed With Me, we're taken on an intimate cabin trip where boundaries and relationships collapse and double over. A slow-burn thriller with arresting visuals, Moses emerges as a horror filmmaker to be reckoned with!
PVT CHAT
Sex takes centre stage in director Ben Hozie's transgressive, kinky, and comedic crime romance, PVT CHAT. Jack (Peter Vack from 2017 Fantasia favorite ASSHOLES) spends his days gambling online and talking with a San-Francisco camgirl, Scarle. After seeing Scarlet on a rainy street in New York's Chinatown, Jack becomes obsessed with meeting her. In a world of hyper-connectivity with few real connections, PVT CHAT captures the loneliness of contemporary life with vulnerability and eroticism.
FUGITIVE DREAMS
An allegorical road movie teeming with character and introspection, Jason Neulander's Fugitive Dreams plunges into the very depth of the American soul. On this darkly funny adventure, two homeless people go on a strange and bewildering journey across middle America, meeting bizarre characters as they search for compassion, love, and healing. Shot in stark black and white, the film features breakthrough performances from its leads April Matthis and Robbie Tann, as well as a colorful supporting cast, including Scott Shepherd (True Detective), O-Lan Jones), and David Patrick Kelly. World Premiere
THE FIVE RULES OF SUCCESS
In a world on the precipice of change, The Five Rules of Success, Orson Oblowitz's third feature, is an urgent response to a broken justice system and a corrupted social landscape. With the odds stacked against him, an enterprising ex-con (a magnetic Santiago Segura from MTV's Scream) sets to rebuild his life against insurmountable odds. Written, shot and directed by Oblowitz and inspired by Sion Sono's Hazard, The Five Rules of Success is a brightly-saturated phantasmagorical journey into the depths of Los Angeles's underbelly.
CLIMATE OF THE HUNTER
Wine, jello and vamps! Oh my! With Climate of the Hunter, legendary underground filmmaker Mickey Reece (STRIKE, DEAR MISTRESS AND CURE HIS HEART) pits two sisters (the unforgettable Mary Buss and Ginger Gilmartin) against each other as they vie for the affections of a man who may or not be a bloodsucking vampire! A film teeming with oddball characters, star swipes and horrifically appealing jello platters that will leave your mouth watering and your stomach-churning.
CLASS ACTION PARK
During its 1980s and 1990s heyday, New Jersey's Action Park was known as the world's most dangerous amusement park. It was a lawless land, ruled by drunk teenage employees, with rides that ignored basic notions of physics, common sense, and safety. Stranger (and crazier) than fiction, CLASS ACTION PARK is the first-ever feature documentary to explore a place that has long since entered the realm of myth. Directed by Seth Porges and Chris Charles Scott III, the film peels away the trappings of nostalgia to reveal the shocking truth behind the park and its brilliant-but-mad founder – including a criminal conspiracy and cover-up that allowed a death trap to survive and thrive, even as its body count grew. International Premiere.
THE PROPHET AND THE SPACE ALIENS
"Be carefool wiz whatt yoo say, everyssing iz reecordead," controversial cult leader Raël discretely says in a mischievous French accent to the ear of a giggling woman. Dressed in white, the innocent looking 60-something year-old-man proudly sits on a rock, honoring us with a magisterial meditation. With The Prophet and the Space Aliencs award-winning Israeli documentarian, Yoav Shamir reflects on the meaning of "sect" and the very essence of religion, while the self-proclaimed "Only prophet on Earth" plays petanque, dances on a beach, and talks to aliens.
THE LEGEND OF BARON TO'A
Uli Latukefu gives a charismatic turn in the leading role, supported by a talented Polynesian cast including Nathaniel Lees and Jay Laga'aia. The film delivers comedy and pathos in a seamless blend of English and Tongan. While the hard-hitting fight choreography draws inspiration from pro wrestling and martial arts movies, it's firmly grounded in its suburban setting, resulting in setpieces that celebrate the Pacific Island experience just as much as the script does.
HUNTED
Once upon a frenzied time, man meets woman. Man kisses woman. Woman escapes man. Man chases woman. This oft-recycled revenge plot takes an unexpected turn in Hunted – a bold story where codes are bent and reborn. The psychotic Big Bad Wolf, an embodiment of patriarchy, and his dummy sidekick engage in a wild hunt within mother nature's protective maze of trees; meanwhile, our tale's Red Riding Hood's awaits with killer moves – and won't surrender so easily. Vincent Paronnaud brings us a thrilling, humanist tale that's as animalistic as it is mystifying.
CHASING DREAM
When Tiger (Jacky Heung) and Cuckoo (Keru Wang) meet, it's a match made in heaven. Both involved with moneylenders, one is an over-enthusiastic rising star in the MMA world; the other a resourceful, aspiring singer on-the-run who will stop at nothing for a spot on 'Perfect Diva'! Following THREE (Fantasia 2016), master filmmaker Johnnie To is back with Chasing Dream : an unexpected blend of mixed-martial-arts drama and high-stakes musical comedy, taking the viewers back to the madcap energy of his mid-2000s collaborations with Wai Ka-Fai and the themes of his sports-and-destiny masterpiece Throw Down.
THE HIDDEN FACE
A decade after his cannibalistic modern classic We Are What We Are, Mexican filmmaker Jorge Michel Grau returns to Fantasia with Perdida. Starring José María de Tavira, Paulina Dávila, and Cristina Rodlo, Grau enters into the realm of Hitchcock and De Palma to deliver one of the best, most sustained thrillers of recent times. A remake of Andrés Baiz's acclaimed 2011 feature The Hidden Face, Grau superbly creates suspense through contemporary architecture and a love triangle that consistently surprises.
ROM
Fourteen-year-old Rom (Tran Anh Khoa) is a runner. That is, he runs lottery numbers for the indebted inhabitants of a dilapidated tenement – a network of interconnected homes soon to be demolished by greedy developers. The bookie climbs and zips through its many alleys; down streets, up balconies, staircases, and across other unstable contraptions – in order to be the first to give his clients' numbers to the teller. Tran Thanh Huy's Rom, winner of the New Currents Award at the 2020 Busan Film Festival, is an electrifying debut: a jolt of a film, shot with great, street-savvy energy and constant forward momentum.
MARYGOROUND
Nearly fifty and hitting menopause, Mary (Grazyna Misiorowska) makes the decision to begin hormone therapy to ease the transition. Meanwhile, the sudden arrival of her niece coincides with an awakening – one of burgeoning sexuality, bravery, and curiosity. Maybe it's the hormones… or maybe it's something far more mystical and powerful. Prepare for Marygoround, a beautiful, unsettling, and touching dark comedy about the importance of finding yourself at any age, brought to life through Polish director Daria Woszek's sensitive and original worldview, and originally slated to world premiere at SXSW.
WOTAKOI: LOVE IS HARD FOR OTAKU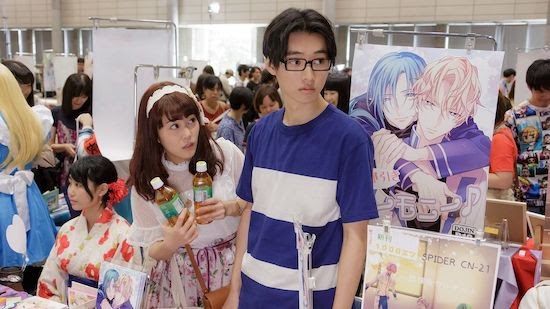 Narumi is starting a new job and doing everything she can to hide the fact she is an otaku, but one of her new colleagues is a childhood friend who knows all about her passion for manga and anime. Thanks to the superb chemistry between Mitsuki Takahata and Kento Yamazaki, the unique creativity of writer/director Yuichi Fukuda, and musical numbers going from J-pop to jazz, Wotakoi: Love is Hard For Otaku is the perfect immersion into the fascinating world of otaku culture.
MONSTER SEAFOOD WARS
When a disgraced scientist who now works at his dad's sushi shop gets into a minor bicycle accident, he ends up creating a huge-but-delicious problem that can only be described as Monster Seafood Wars! Before you can say "colossal calamari", a squid, an octopus, and a crab – each as big as buildings – are wreaking massive kaiju havoc all over Tokyo! Beloved director Minoru Kawasaki employs incredible oldschool techniques in this hilarious and heartfelt monster film, and brings back a disappearing genre in Japanese cinema known as "kigurumi tokusatsu", or, as we know them, sci-fi movies featuring actors in rubber giant monster costumes!
WILDLAND
After her mother's abrupt death, Ida is taken in by an estranged aunt and her three sons. She soon discovers that her new family are local mafioso and things suddenly go south when a violent murder challenges the family's loyalty to each other. WILDLAND, Danish director Jeanette Nordahl's stunning debut feature – which was an official selection at this year's Berlinale – is a rite of passage tale, delicate and highly adroit, from the perspective of a lost girl facing arduous and fundamental questions. North American Premiere.
THE PAPER TIGERS
Three childhood Kung Fu prodigies have grown into washed-up, middle-aged men one kick away from pulling their hamstrings. But when their master is murdered, they must juggle their dead-end jobs and dad duties to overcome old grudges and avenge his death. Writer/director Bao Tran has made not just another martial arts movie, but a film that's about martial arts: its philosophies and the lessons it continues to teach you into old age. Anchored by immensely likeable performances from its cast, The Paper Tigers delivers all the quality ass-kicking you want out of a good martial arts film, while also impacting much more: a story about the importance of friendship and staying true to your heart, which is what makes The Paper Tigers so special.
LEGALLY DECLARED DEAD
An insurance agent suspects his client (Anthony Wong)may have murdered his own son to collect the insurance money. As he investigates the suspicious death, he begins to be met with threats on all sides. Director Yuen Kim-Wai elevates a thrilling story by expertly balancing a touchy subject with suspense and nuanced characters. Based on the famous Japanese novel BLACK HOUSE, the striking, exciting Legally Declared Dead recently launched in Hong Kong and Taiwan.
ANYTHING FOR JACKSON
Canadian genre royalty Sheila McCarthy and Julian Richings star in Ontario filmmaker Justin G. Dyck's ANYTHING FOR JACKSON, a clever, funny, and delightfully mean-spirited horror tale of elderly Satanists carried way over their heads in the name of love. Keith Cooper's screenplay constantly surprises, by turning funny, nasty, and progressively more intense as it moves along, but it's the pairing of McCarthy and Richings that makes JACKSON so special.
BABY: THE SECRET DIARY OF A MOM TO BE
Award-winning Hong Kong screenwriter and director Luk Yee-Sum returns to Fantasia with the expectant comedy, Baby: The Secret Diary of a Mom to Be. As far as Carmen (Dada Chan) is concerned, she has it all: a handsome basketball-star husband, a great job with an exciting promotion in reach, and a group of lifelong friends that are closer than family. But she's about to get one thing she didn't plan for – a baby on the way. Having previously screened at Tokyo International Film Festival and Hong Kong Asian Film Festival, this charming dramedy draws back the curtain on the ups and downs of when you're unexpectedly expecting.
FREE COUNTRY
Two years after the German reunification, a pair of out-of-town detectives begin to uncover the dark secrets of a lawless backwoods area. ANTIBODIES director Christian Alvart's tense remake of Alberto Rodriguez's Goya-sweeping Spanish thriller Marshland. Free Country is as exciting and socially conscious as its predecessor, both films showcasing this crime story as a fascinating backdrop of post-fascist societies.
WOMAN OF THE PHOTOGRAPHS
Solitary photographer Kai (Hideki Nagai) is afraid of women, but it doesn't keep him from shamelessly retouching their photographs when asked. On a trek through the forest, he encounters a model, Kyoko (Itsuki Otaki), who soon asks him to retouch hers. As their relationship grows, Kai feels a rare pang of responsibility, motivated for the first time to challenge his vindictive perception of women. Takeshi Kushida's Woman of the Photographs is a mysterious and captivating debut, throwing the viewer into an uncertain world of obsession and forgery; a potent examination of image-making and alienation in our contemporary age.
SURVIVAL SKILLS
Writer/director Quinn Armstrong's feature debut Survival Skills, expanded from his 2017 short, is simultaneously a throwback to a bygone age and very much a film for the current moment. Designed like an 80s police-training video, Armstrong builds up a wholesome and comedic world replete with bubbling Americana and educational-film naivete before shattering it with the grim reality of domestic violence. Starring Vayu O'Donnell and Stacy Keach, the film casts a bleakly satirical light on the disasters that can occur when simplistic training, complex ethics, and the dark side of human nature collide.
SHEEP WITHOUT A SHEPHERD
When Lee's teenage daughter accidentally kills a classmate who is blackmailing her, she, unfortunately, discovers that the deceased's mother happens to be a merciless cop (Joan Chen). Lee, armed with an arsenal of film knowledge and wits, devises the ultimate alibi, ready for every counter-move that awaits his family. Sheep Without a Shepard is a relentless cat-and-mouse thriller with just the right dose of dark humor, emotional nuance, and tension from first-time director Sam Quah.
A WITNESS OUT OF THE BLUE
Three months after a botched robbery, Wong, the mastermind behind it, is now a prime suspect for the murder of one of his teammates. Trying to clear his name, Wong instead falls into a complex web of betrayal and collateral damage, while a detective scrambles to piece together the puzzle with the help of a talking parrot. A Witness Out of the Blue is a riveting thriller from director Fung Chih-Chiang, who previously collaborated with Stephen Chow and Johnny To, and has screened at Bucheon Film Festival and Rotterdam Film Festival.
TEXAS TRIP – A CARNIVAL OF GHOSTS
Conceived by their parents in the back seat of a Chevy at the local drive-in, bottle-fed with images of exploitation cinema, monsters, and fears, they are now fighting against social norms and a "life of feudalistic servitude". Texas Trip – A Carnival of Ghosts, directorial duo Maxime Lachaud and Steve Balestreri's beguiling debut feature documentary, is a portrait of Attic Ted, Virginia Black, Mother Fakhir, and more – artists making strange sounds, experimenting to the extreme with abstract ideas through the materiality of their own flesh.
YOU CANNOT KILL DAVID ARQUETTE
Branded as the most hated man in wrestling after winning a highly controversial WCW World Heavyweight Championship in 2000, actor David Arquette attempts a rocky return to the sport that stalled his promising Hollywood career in You Cannot Kill David Arquette. An unexpectedly emotional and heartfelt documentary directed by David Darg and Price James, this is a truly outrageous portrait of a dangerously determined former A-lister.
HAIL TO THE DEADITES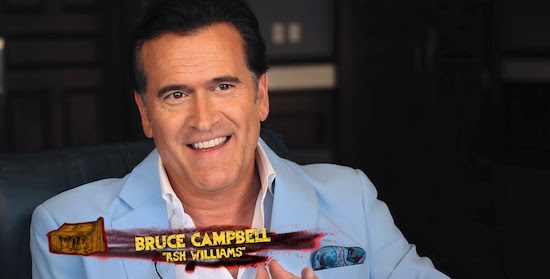 Few horror franchises have inspired as devoted a cult following as the 1981 classic The Evil Dead, and Hail to the Deadites offers a deep-dive into the fan culture that has spawned around it. Through interviews with the cast, crew, collectors, fans, freaks, and geeks, this special doc illuminates the darkest reaches of the Evil Dead franchise's undying and still-growing popularity. A pop culture icon that has given birth to a TV series, comic books, figurines, and surpassed even its creator's wildest dreams, Evil Dead now inspires this stellar new doc from Steve Villeneuve, director of UNDER THE SCARS and founder of the Requiem Fear Fest.
MORGANA
After twenty years locked in a sexless existence, housewife Morgana frees herself and learns to spread her… wings. Following the ups and downs (and upside-downs) of homemaker-turned-porn filmmaker Morgana Muses, directorial duo Isabel Peppard and Josie Hess take us on the ride of a lifetime. Morgana is a license to live judgment-free, an open letter to all invisible and emotionally-secluded women who have been forced into a miserable life of heteronormative submission. Get ready for an inspiring, sex-positive documentary for anyone in need of an orgasmic awakening.
IVAN, THE TERRIBLE
Relatively unknown outside Brazil, Ivan Cardoso is one of the country's most significant genre filmmakers. Throughout his decades-spanning career, Cardoso has blended radical aesthetics with lowbrow ambitions and pioneered a style of filmmaking called Terrir (a play on the word terror, and the Portuguese word for "to laugh"). Intercut with animation, interviews, and clips, Mario Abbade's Ivan, the Terrible's a crash course on Brazil's best-kept genre secret and a fun homage for his biggest fans. While the country's cinematic past and present are under threat with President Bolsonaro in power, this film emerges during a moment of national reflection on the importance of art and liberty under political oppression.
FEELS GOOD, MAN
A Sundance 2020 Special Jury Award Winner and standout of this year's Berlinale, Arthur Jones' Feels Good, Man is a playful and poignant documentary about illustrator Matt Furie's infamous-but-once-innocent Pepe the Frog character. In Jones' hands, the story of a frog takes us on a journey through the birth of meme culture, from the MySpace and 4chan era to Trump's explosive election year, where Pepe has found his present fate as a reluctant rallying symbol of the alt-right.
CLAPBOARD JUNGLE
Clapboard Jungle is an emotional and introspective journey following five years in the life of Canadian independent filmmaker Justin McConnell, which poses one central question: How does an indie filmmaker survive in the current industry? Featuring interviews with Guillermo del Toro, Richard Stanley, Barbara Crampton, Paul Schrader, Tom Savini, George A. Romero, Gigi Saul Guerrero, Michael Biehn, Frank Henenlotter, and many more. An official selection at festivals such as FrightFest, and Night Visions.
BRING ME HOME
Six years after her son's disappearance, Jung-yeon goes to a small fishing village to track him down. But nothing could have prepared for what she discovers upon arrival. Actress Lee Young-ae shines in writer-director Kim Seung-woo's feature debut.
COSMIC CANDY
Anna is an eccentric supermarket cashier living alone in her parent's roomy apartment in Athens. When the father of the 10-year-old girl next door suddenly goes missing she finds herself forced to take responsibility for the child, and take her in herself. Exploring the frivolities of youth and the difficulties of mental illness, COSMIC CANDY is a sparkling burst of optimism in the face of profound gloom.
DINNER IN AMERICA
This riotously hilarious, punk-as-f*ck anti-romantic comedy – that just so happens to be genuinely romantic – exists in the same universe as classics like WELCOME TO THE DOLLHOUSE and REPO MAN. Starring Emily Skeggs, Kyle Gallner, Lea Thompson, and Pat Healy and winner of the Audience Award at the 2020 Neuchâtel International Fantastic Film Festival. Quebec Premiere.
JUMBO
Socially awkward Jeanne (PORTRAIT OF A LADY ON FIRE's Noémie Merlant) is in love… with an amusement park ride. This beautifully strange romance is a coming-of-age "coming out" story unlike any you've ever seen. JUMBO questions gender and sexual identity in a truly novel way, and does it with humor, heart, and breathtaking visual flair. A compelling and wondrous instant classic of eccentric cinema. Quebec Premiere.
KAKEGURUI
Welcome to Hyakkaoh Private Academy, where gambling determines the school's hierarchy. But the status quo is about to be shaken up by the arrival of a new student who is ready to take on the head of the powerful student council. Based on the popular manga by Homura Kawamoto and Toru Naomura, Tsutomu Hanabusa's KAKEGURUI (PROJECT DREAMS) is a hilarious and riveting school drama with biting social critique.
THE MORTUARY COLLECTION
A stylish, colourful and ghoulishly fun horror anthology in the vein of '70s Amicus Productions, THE MORTUARY COLLECTION stars the great Clancy Brown as a sinister mortician, chronicling the strange history of his town through a series of morbid tales. Born at the 2013 Frontières market and completed last year, THE MORTUARY COLLECTION has been tearing up the festival circuit, playing everywhere from FrightFest and Fantastic Fest to Maskoon, Haapsalu, and Lund.
NO LONGER HUMAN
Genius writer Osamu Dazai has become a star, despite rumors of affairs, multiple suicide attempts, and an eccentric, anti-Establishment way of life. Mika Ninagawa (HELTER SKELTER, SAKURAN) tackles the life of one of Japan's foremost literary figures in this bold, colourful, and stylish film.
PATRICK
Making his feature film debut after a television career spanning the likes of PEAKY BLINDERS, THE TERROR, and LEGION, director Tim Mielants paints a down-to-earth portrait of a man struggling to deal with his feelings – and of a micro-society struggling to deal with him. Co-starring Kevin Janssens (REVENGE) and Jemaine Clement (WHAT WE DO IN THE SHADOWS) and winner of six awards on the international festival circuit, including Best Director at Karlovy Vary and Best Film at Fantastic Fest.