Baby Yoda, or as I and the rest of Latinx twitter call him Yodito, is the best thing to happen to Star Wars. I say this with full seriousness because during the airing of The Mandalorian it was amazing to see a fandom united to protect the Child and let other differences fall away. Now with May the 4th fast approaching, it's time to celebrate another Star Wars day, and what batter way to do it then picking up ways to commemorate your status as Yodito's mom, tio, tia, padrino or whatever you see yourself as to the sweet perfect child?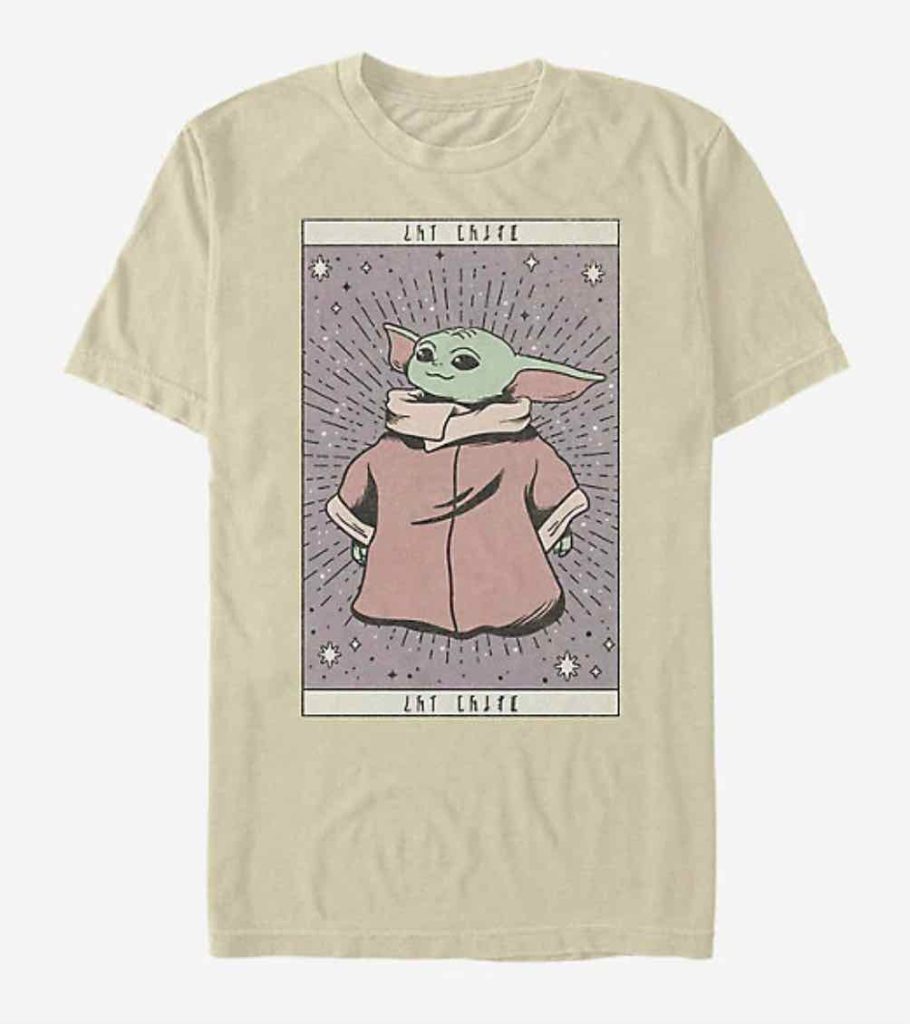 Listed in men's sizes, this adorable illustration of the sweet baby looking up as his Mandalorian daddy is perfect to add to your Star Wars rotation of t-shirt to wear on your Zoom call or when we're finally allowed to go back outside.
There is no better father and son pair in the galaxy far far away than the Mando and his Yodito. Now, with this Funko Pop! Movie Moment collectible you can honor the dad Pedro Pascal's dad energy and look at the adorable baby in rocky terrain.
Whether you're using the image of the Child drinking his soup as an adorable moment or a meme to put below a subtweet, the image is one of the most shared and used from Star Wars The Mandalorian. So, of course I had to include a few pieces of merch with the judging child. First up is a comfy long-sleeve tee.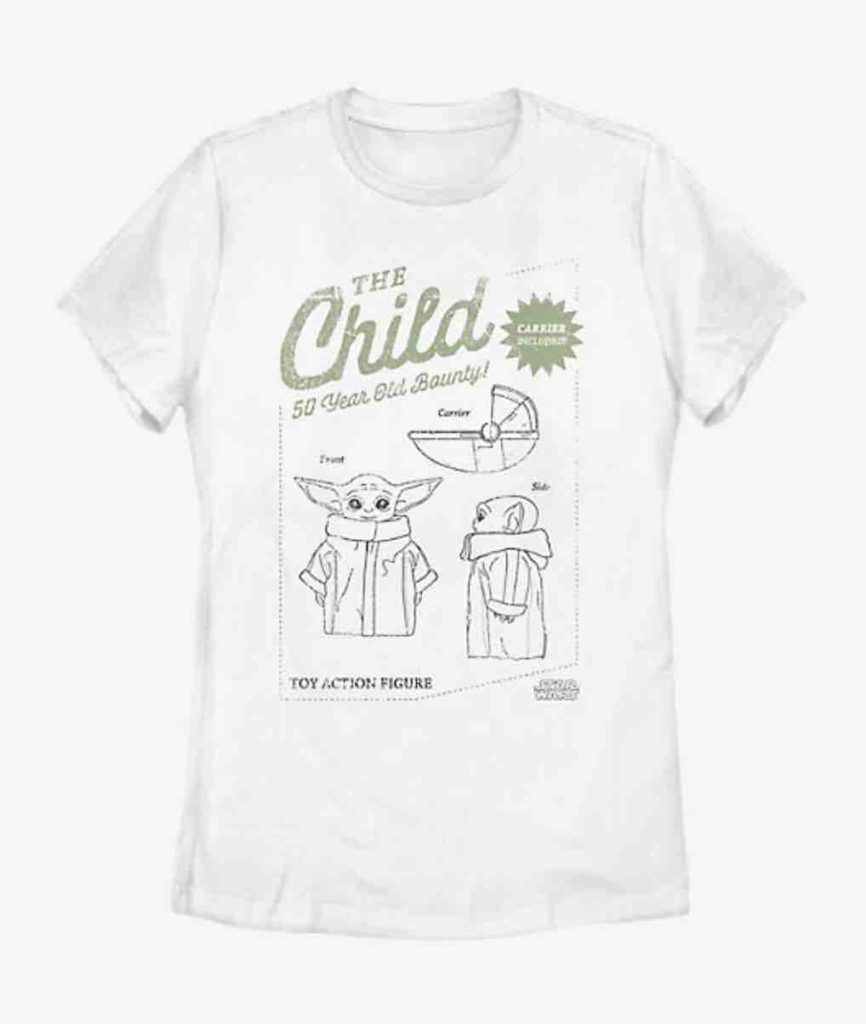 Sometimes simple is better, and with The Child Toy Action Figure shirt you get a simple design that offers the cutest look at the perfect Baby Yoda.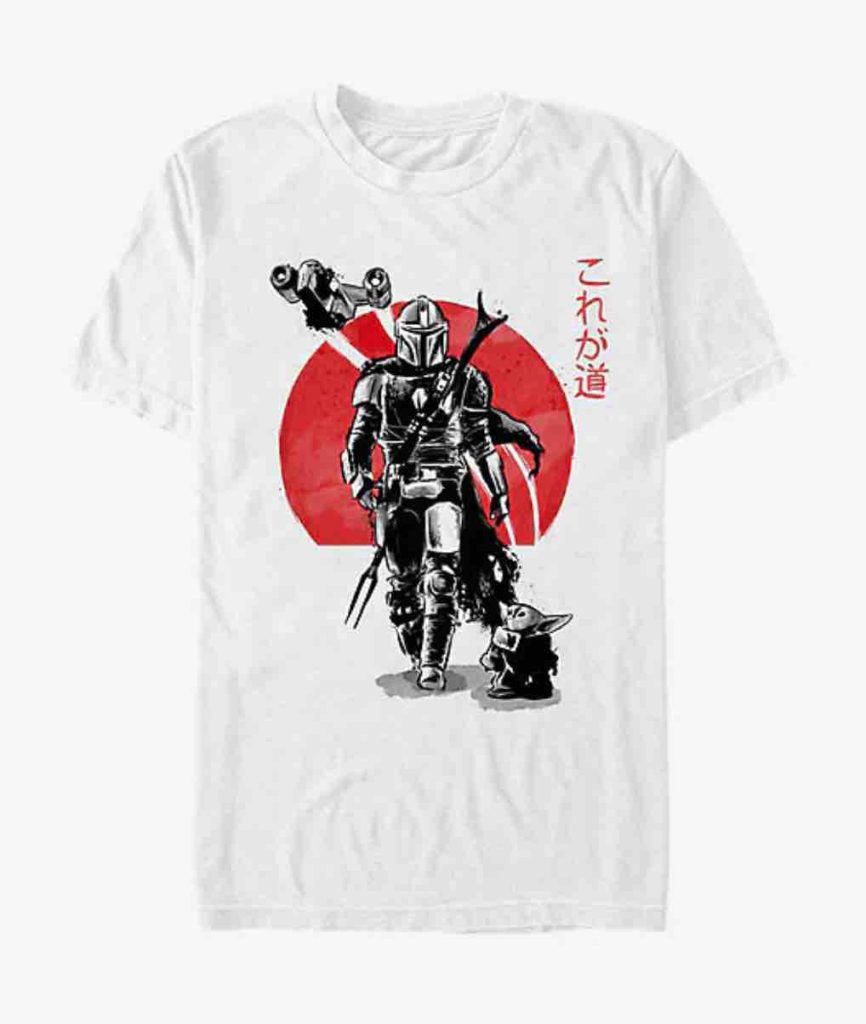 It's no secret that Jon Favreau was inspired by Japanese Samurai films when he created The Mandalorian, so this Sumi Ink t-shirt is the perfect way to recognize that. If you're not familiar, Sumi Ink is used in Japanese calligraphy and inkwash painting.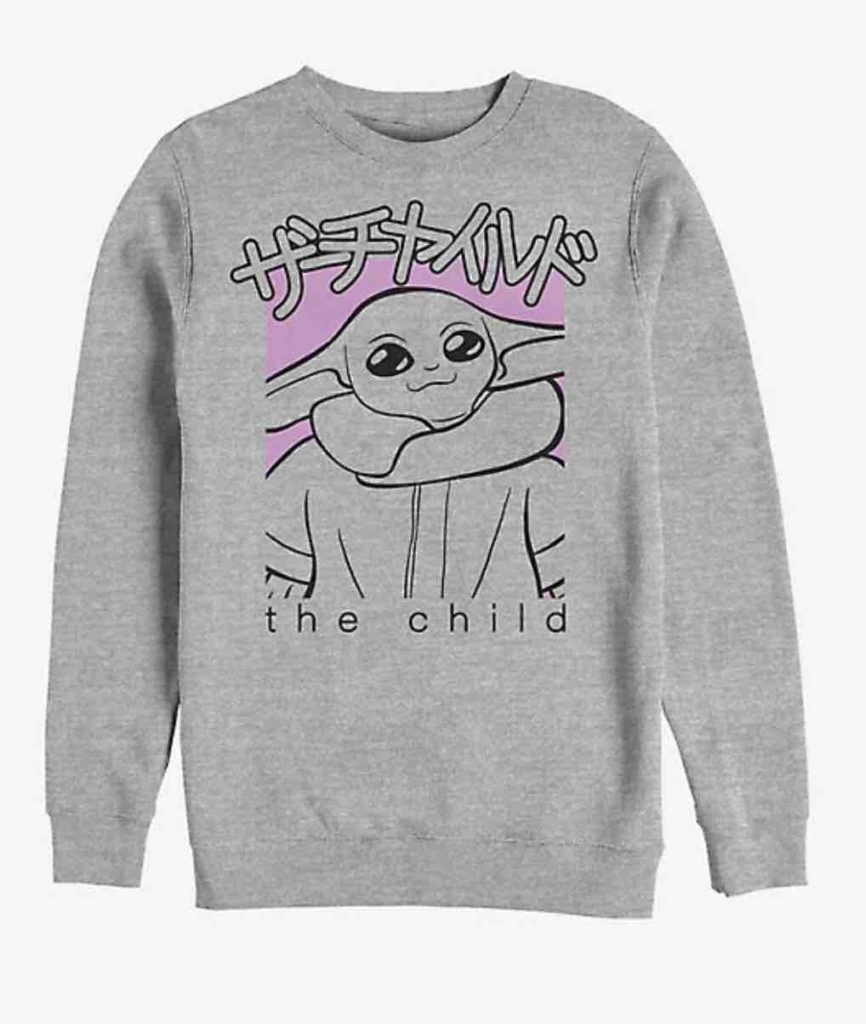 The Child is cute, but what about in webtoon form? This crew-neck sweatshirt from Box Lunch is an adorable take on Yodito.
Mind your own business like The Child with this insulated stainless steel tumbler! "Baby Yoda" unassumingly sips his soup on this adorable design inspired by the Disney+ Star Wars series, The Mandalorian. You're all set for intergalactic travel with the durable double-walled construction, which will keep your drinks hot for 8 hours and cold for 24 hours without retaining tastes or odors. Includes a leak-resistant and easy-close hammer lid.
Snuggle up to "The Child" night or day in this warm pullover hoodie with allover print design inspired by Star Wars: The Mandalorian.
Embrace the creature known as "the Child," affectionately known as Baby Yoda, with this soft, cuddly plush toy featuring faux suede coat and fuzzy trims. This irresistible infant is inspired by Star Wars: The Mandalorian now streaming on Disney+. May the hugs be with you!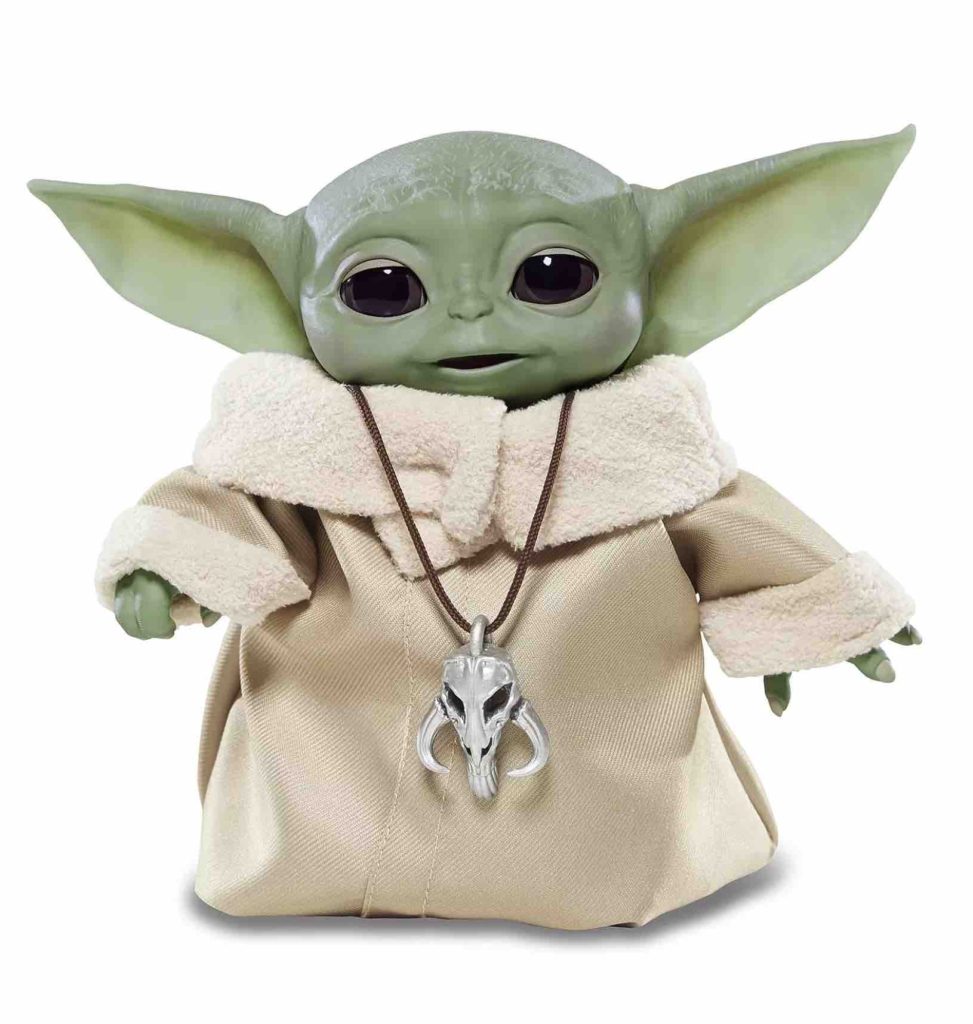 He may look like "Baby Yoda," but this lovable creature is called The Child — and now you can become his protector with this animatronic toy from Star Wars: The Mandalorian. Touching the top of The Child Animatronic Edition's head activates over 25 sound and motion combinations, including happy and excited sounds, giggles, babbles, and more, all while the figure's head moves up and down, ears move back and forth, and eyes open and close.
---
Whether it's a shirt, a collectible, or a soft snuggly plush, there is a lot to choose from when it comes to Baby Yoda merch. And with May the 4th coming up and all of it sure to go on sale, make sure you add these items to your cart.
Some Baby Yoda product descriptions were pulled directly from page descriptions.