If there is one thing Disney is known it is their huge collection of heroes and villains. Everyone loves a good story about the forces of good and evil battling it out. The action, drama, and adventure of these classic Disney movies can entertain and transport you into a whole new world.
Now with Disney+ you can get access to tons of their films about your favorite hero and villain matchups, such as Hercules, Aladdin, and more. Here 's a list that highlights some of their classic hero versus villain match ups all available within the Disney+ catalog. And while this is an affiliate article, I personally picked out each film for this list and I highly recommend adding them to your watchlist or for your next movie marathon.
Disney Matchup: Hercules vs. Hades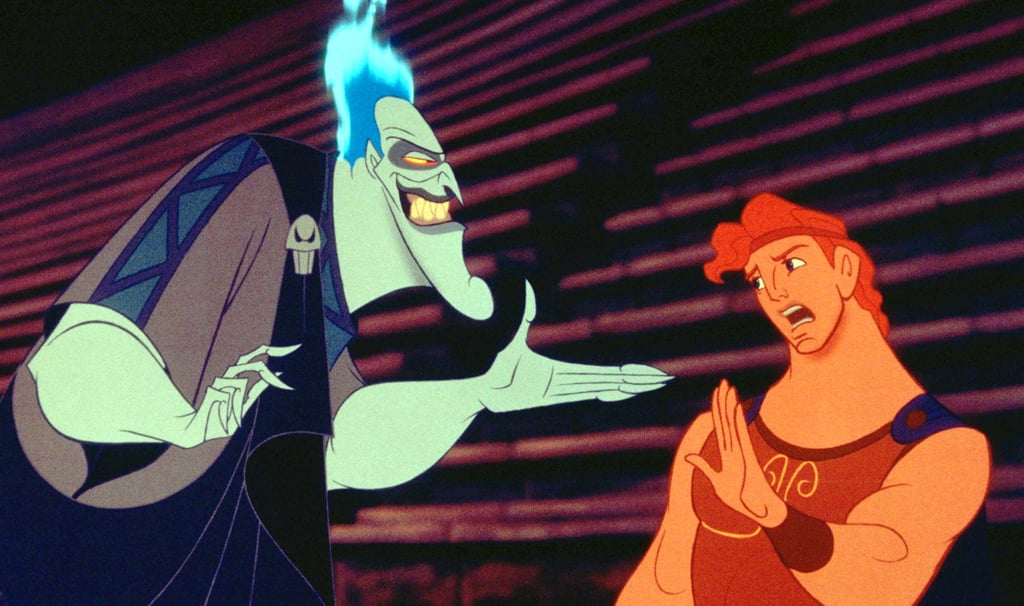 Disney tackles Greek mythology in Hercules. Here, the titular son of Zeus was snatched as a baby by Hades and forced to live among mortals as a Demi-god. Now a teenager, Hercules needs to perform a rite of passage on Earth to prove himself worthy of living with the gods on Mount Olympus.
Disney Matchup: Mulan vs. Shan Yu
Mulan takes her ailing fathers spot in the Chinese Military. However, as a girl living under a patriarchal society, she has to disguise herself as a man and goes off to war. Mulan uses her wits to help fight off a Hun invasion, led by the fearsome Shan-Yu.
Disney Matchup: Tarzan vs Clayton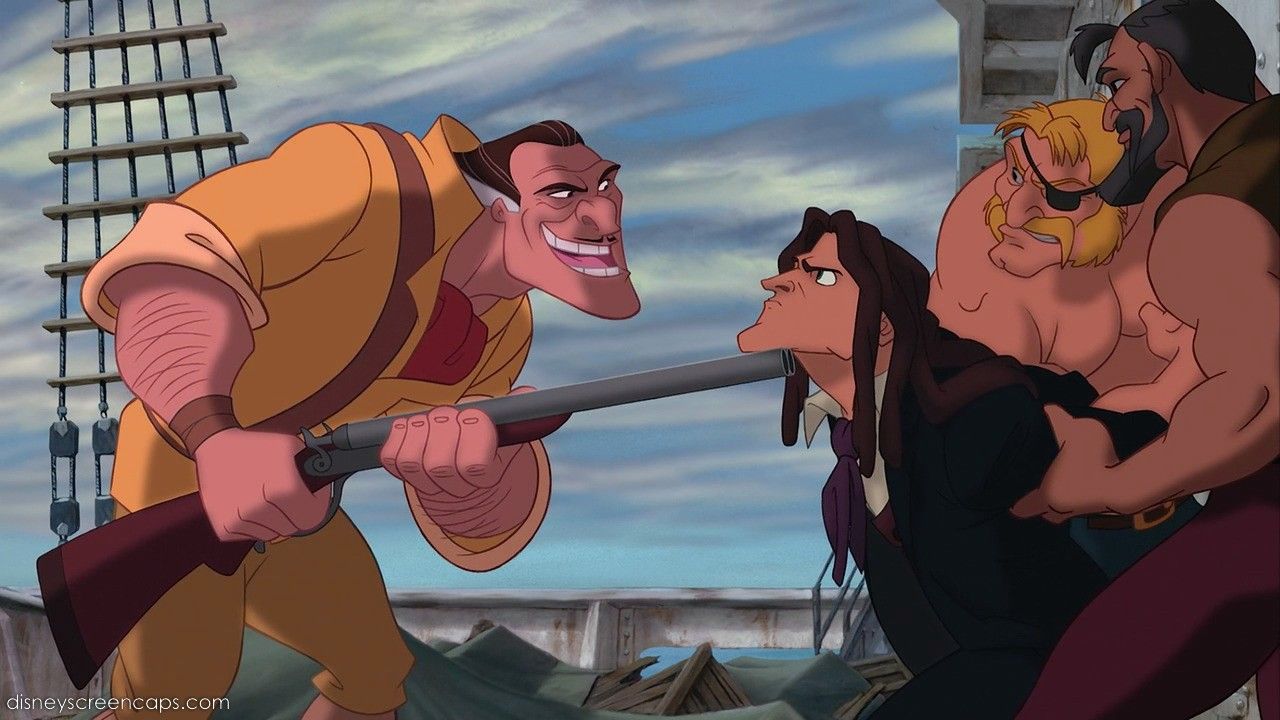 Tarzan grows up in the African wilderness, raised by a gentle gorilla named Kala . When Tarzan meets the beautiful Jane and recognizes that, she is a human like him. Tarzan begins to fall in love with Jane, and becomes torn between embracing civilization or staying with his gorilla family, that is threatened by the dastardly hunter Clayton.
Disney Matchup: Ariel vs. Ursula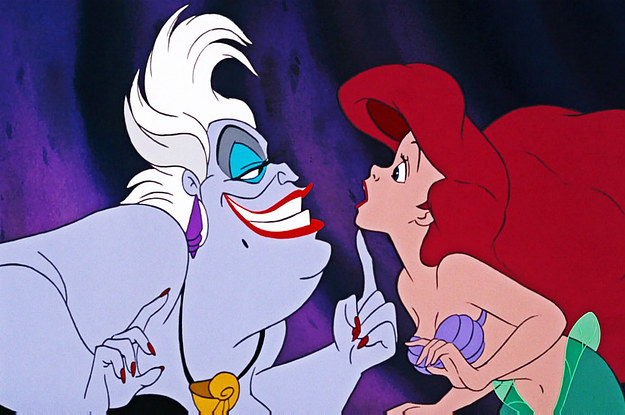 The young rebellious mermaid Princess Ariel is mesmerized with life on land. While on one of her visits to the surface she falls for a human prince. In order to be with her love, Ariel makes a risky deal with the sea witch Ursula to become human for three days. Unknown to Ariel the sea witch has plans of her own that could risk her father's, King Triton's, kingdom.
Disney Matchup: Simba vs. Scar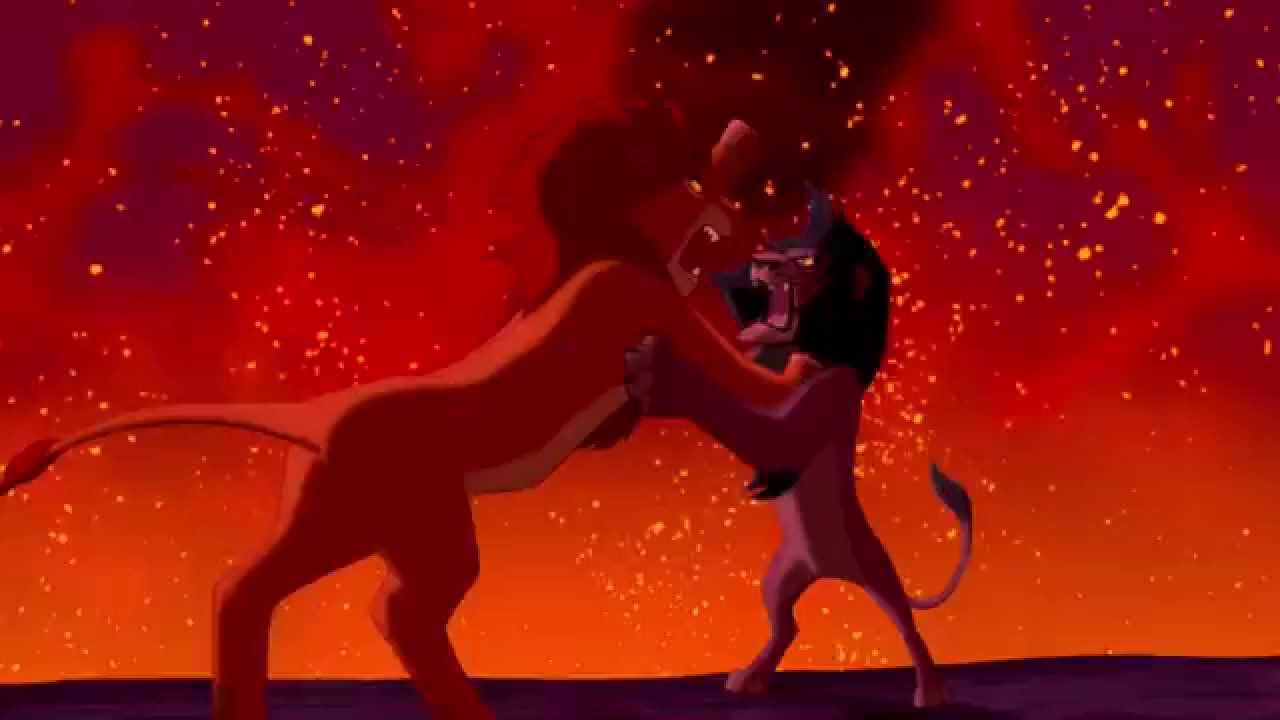 The young lion Simba is the only heir to his father's, Mufasa, kingdom. Mufasa's evil brother Scar, tries to steal the throne from his brother and nephew when he lures them into a stampede. However, Simba escapes, and only Mufasa is killed. When Simba returns as an adult he must fight to take back his homeland from Scar.
Disney Matchup: Aladdin vs. Jafar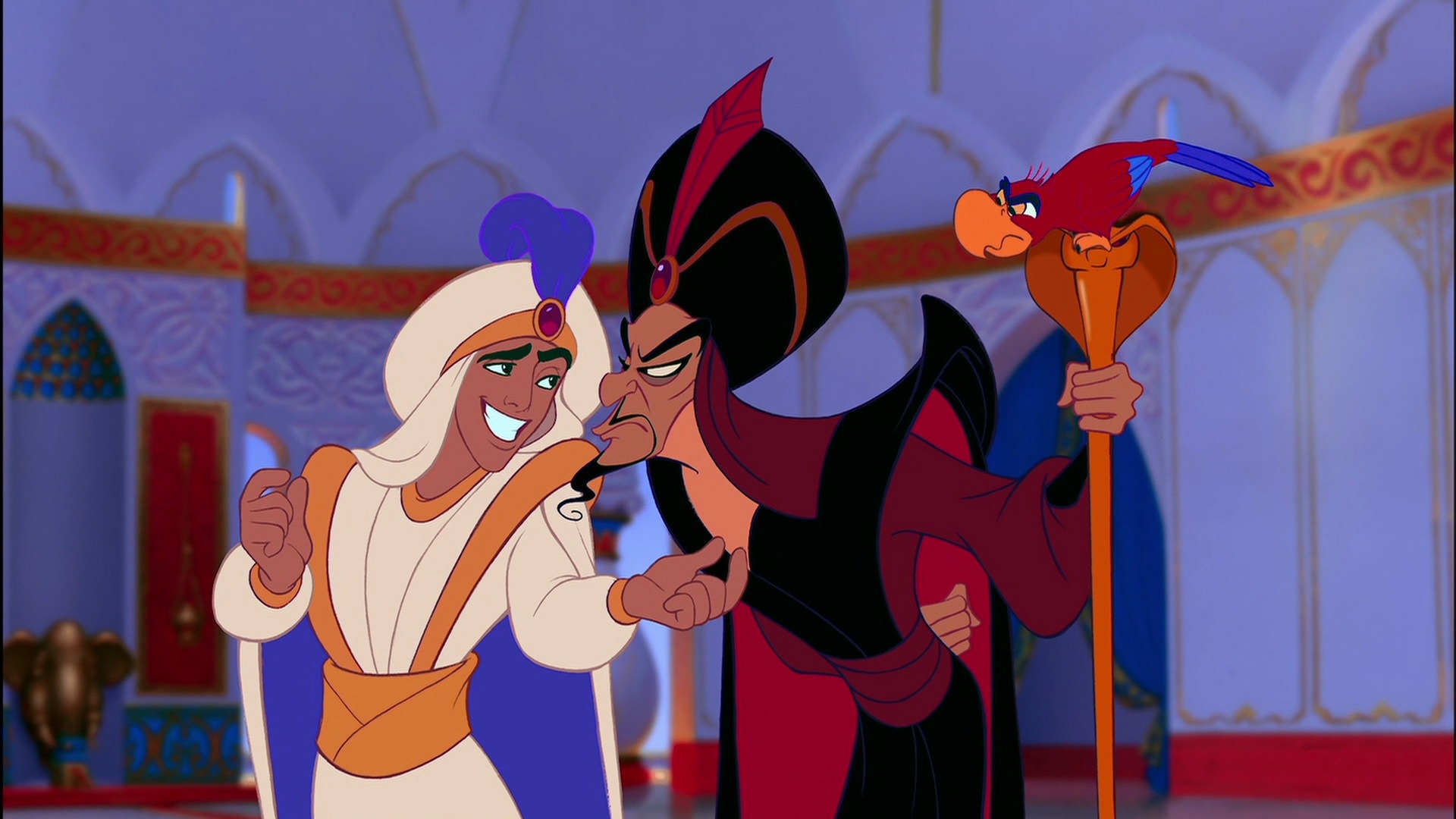 When Aladdin frees a magic genie from a lamp, he finds a way to get his wishes granted and help getting the girl of his dreams. However, he soon finds that the evil Jafar has other plans for the lamp and Princess Jasmine.
Matchup: Quasimodo vs. Frollo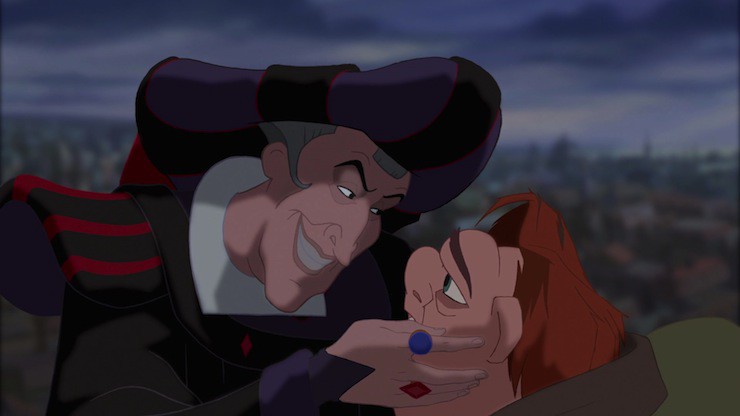 Quasimodo is the disfigured bell-ringer of Notre Dame Cathedral. With only gargoyles to keep him company, Quasimodo wants nothing more than to be with other people. One day he has a chance encounter with the beautiful Roma girl Esmeralda. When Esmerelda catches the attention of Quasimodo's guardian, the wicked Frollo, Quasimodo has to help keep her safe.Peter Pan vs. Hook
Wendy and her two brothers are whisked away by a magical boy named Peter Pan. Peter and his fairy friend, Tinkerbell, come from Neverland, where children stay young forever. Enchanted by Peter's tales Wendy and her brothers follow him back. But when they arrive the pirate Captain Hook causes trouble for Peter and his friends.
Matchup: Mowgli vs. Shere Khan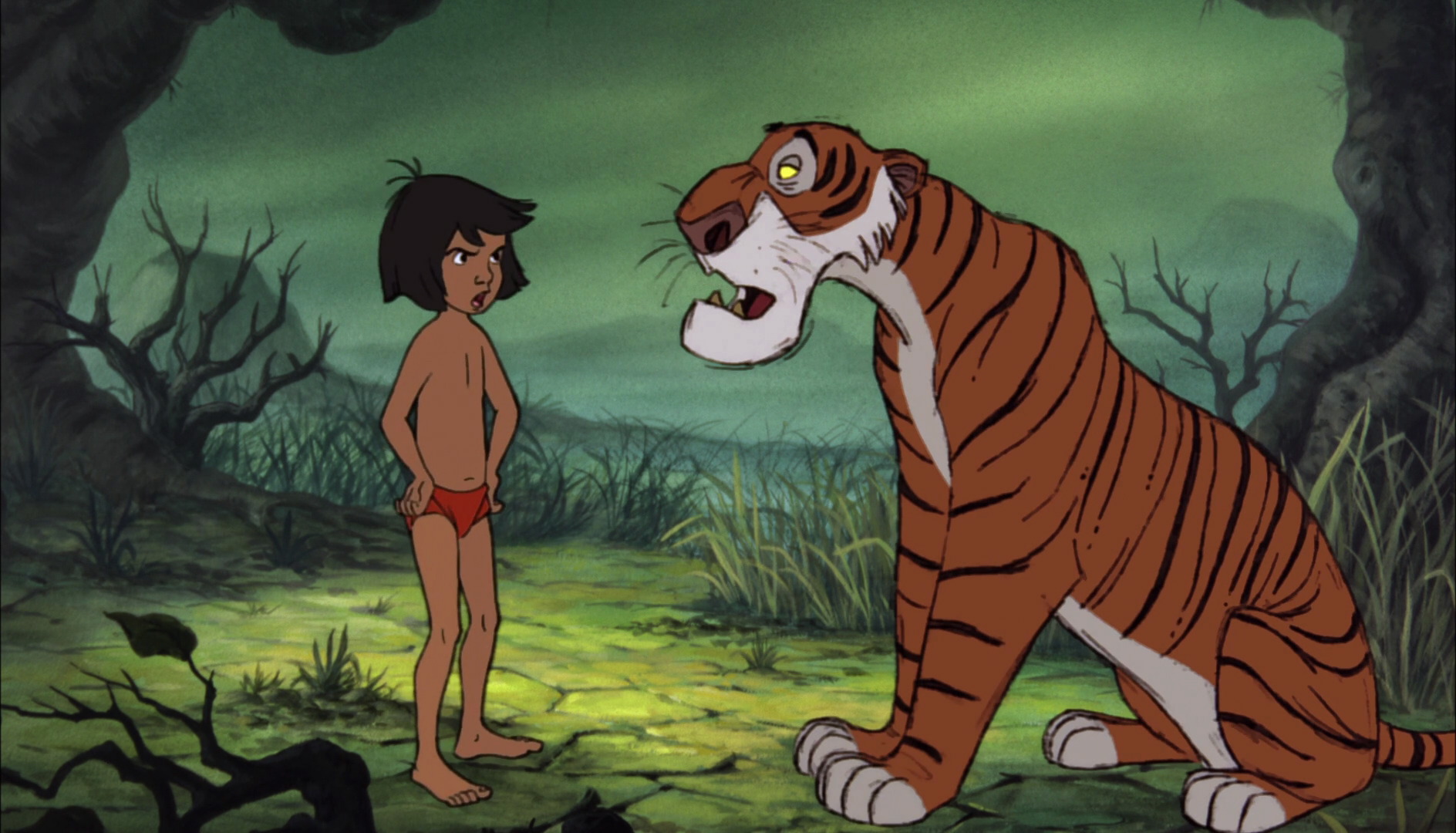 Mowgli, an abandoned child raised by wolves, has his peaceful life threatened by the man-eating tiger Shere Khan. Mowgli has to overcome his reluctance to leave his wolf family and return to the man-village.
Matchup: Basil vs. Ratigan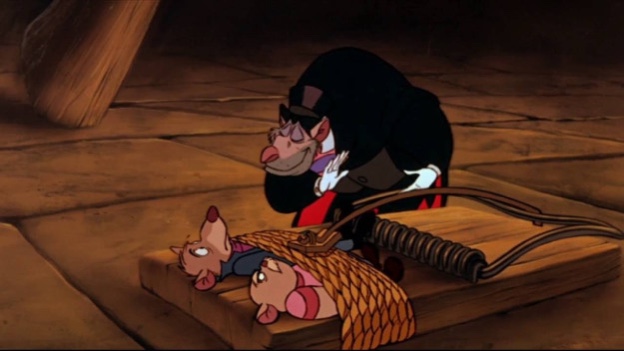 In The Great Mouse Detective Basil embarks on the greatest case of his career when London's master toymaker is kidnapped. He ends up putting his wits against his oldest adversary, Professor Ratigan, who plots to become `supreme ruler of all mousedom'.
Use our affiliate link to get Disney+ and watch classics like these and more today. You can also bundle Disney+, ESPN+, and Hulu for just $12.99/month and save 25%! The Disney Bundle is available for new subscribers or anyone with any of the three services.
All film descriptions are pulled from IMDB.