2019 marks the 80th anniversary of Batman and YuMe Toys is celebrating it in style. From huggable, Biggable, and a great personal assistant, the Batman toy line-up from the brand is perfect for any Dark Knight lovers in your life and well, you of course.
Batman DZNR Series
YuMe Toys' Batman DZNR Series (pronounced 'Designer') in celebration of Batman's 80th anniversary this year. The DZNR toys are specialty Batman chibi plushes in two sizes, seven and 10 inches. Offering a fresh take on traditional plush, the Batman DZNR Series provides core Batman fans a high-quality, collectible line that pays tribute to the iconic Batman comic legacy, while also showcasing and celebrating more modern Batman designs that classic and new fans will appreciate. The stitching on the chibis is extremely well done and the securing ties at their base are easily removable without fear of holes.
The Batman DZNR Series is currently available for purchase in 10" chibis on Amazon and in 7" chibis on Walmart.com.
Voice Activated Batmobile
Imagine having your own personal tech-savvy, multi-talented sidekick to respond to your Google Assistant (Google Home) or Siri command. This is probably the coolest of YuMe Toys' Batman items: the Voice Activated Batmobile. After pairing with your device's bluetooth, a simple "Hey, Batmobile…" gets your personal assistant to rev into action.
Now, it should be noted this relies on the available controls in the assistant that you connect it to, so make sure you use those to interact with this sweet sweet toy, as there aren't a unified list of commands in the instructions booklet.In addition to giving you a speaker and responding to commands, you can also change how the Batmobile looks with its interactive parts (highlighted in the video above).
This bad boy is available exclusively at GameStop.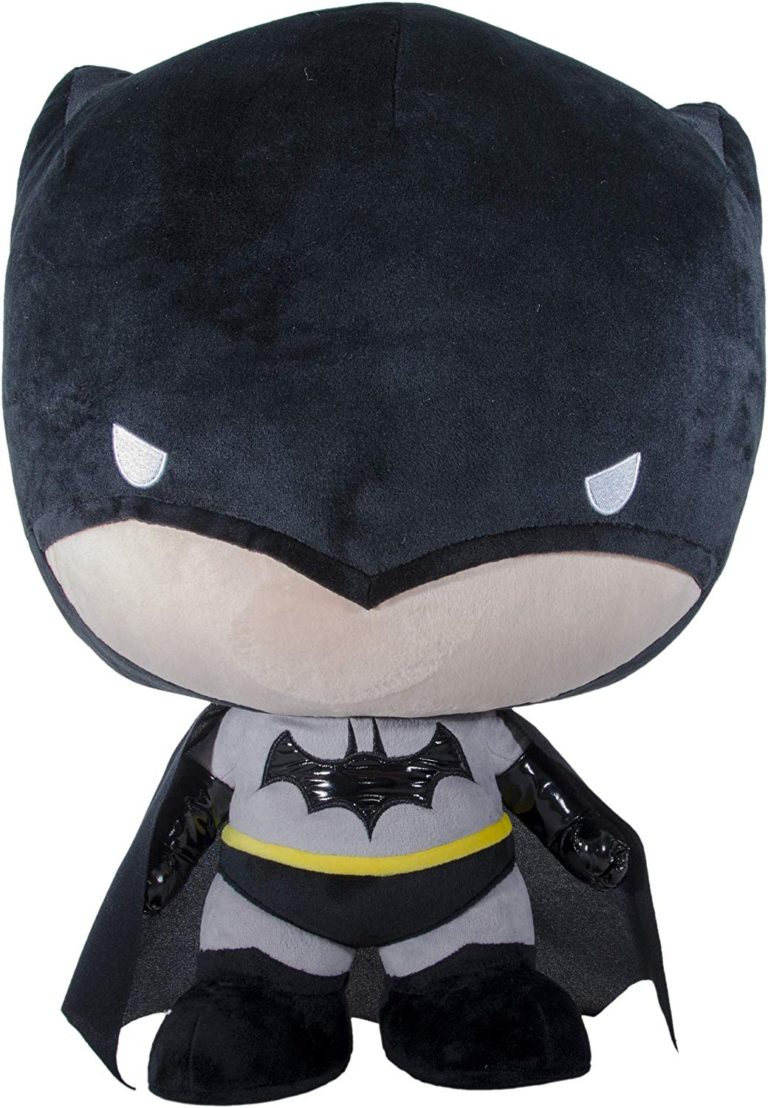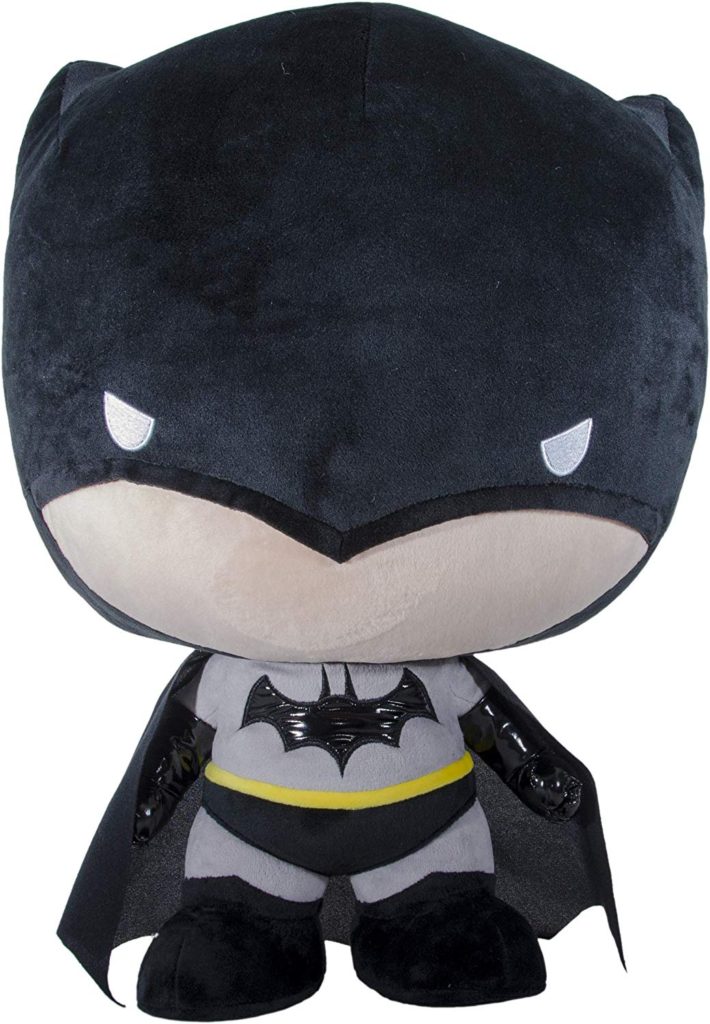 Coming in at 36 inches, YuMe's line of Biggables are giant inflatables of everyone's favorite superheroes and on-screen characters. And of course, you can find one of Batman! While an inflatable plush sounds weird at first, there is a joy you get from removing the Batman Biggable from the packaging and watching it fill up with air (though you need your own pump) and watch your it grow to the full 36 inches. The even better thing? If you need to move or store your plush you can deflate them with ease. The ability to deflate seems like it would make the plush less, well, plush, but the use of soft fabric on the outside makes it perfect to cuddle with.
The Batman Biggable is available exclusively on Amazon. Grab one using our affiliate link.
---
Each of these products was provided to the site for review by YüMe Toys. You can check out our unboxing/review video below.