When we pulled together our top comics of 2019 list, it hit us that we should also include a top comic issues of 2019 list as well. So, we reached out to our writers and asked them what their favorite single issues and one-shots. Now, some of them are from our top comics, and others were impactful enough as a single issue to make this list. By including one-shots, we also get to showcase the great work done by those creative teams that may be missed in a top series list for this Top Comic Issues of 2019 list.
From big titles that captured audiences to smaller one-shots that highlighted the horror and set up new adventures, here is our list of the top comic issues in 2019.
Type: One-shot
Creative team: Mairghread Scott, Ornella Sacarese, Wesllei Manoel, Jime Campbell, Celia Lowenthal, Alex Sharpe
Publisher: BOOM! Studios
Genre: Anthology, Horror, Action/Adventure
The First Appearance of The Greatest Slayers in History! Journey back in time and witness the stories of some of the Slayers from all over the globe. Watch the birth of the Sunnydale Hellmouth—an event that will lead to repercussions across the globe… and into the present day. A can't miss for current Buffy readers and new fans alike!
Type: Mini-Series
Writer/Art/Colors: Stejpan Šejić
Letters: Gabriela Downie
Publisher: DC Comics – Black Label
Genre: Superhero
Dr. Harleen Quinzel has discovered a revolutionary cure for the madness of Gotham City-she just needs to prove it actually works. But with the criminal justice and mental health establishments united against her, the brilliant young psychologist must take drastic measures to save Gotham from itself. Witness Harleen's first steps on a doomed quest that will give birth to the legendary super-villain Harley Quinn in this stunning reimagining of Harley and The Joker's twisted and tragic love affair.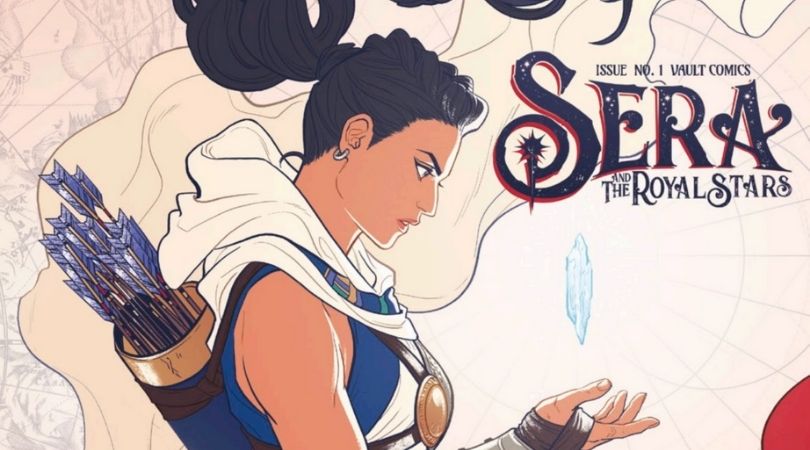 Type: Comic Series
Writer: Jon Tsuei,
Art: Audrey Mok,
Colors: Raúl Angulo
Letters: Jim Campbell
Publisher: Vault Comics
Genre: Action/Adventure, Fantasy
Civil war rages in the Empire of Parsa, and famine has struck. As the seasons refuse to turn, Princess Sera receives a vision from the deity Mitra telling her to find the Royal Stars and restore them to the heavens. Despite her kingdom and her troops' need of her command, Sera embarks on a quest to find the fallen stars—now trapped on earth—and save her people from dearth and death.
Type: Comic Series
Writer: Bryan Edward Hill's
Art: Gleb Melnikov
Colors: Roman Titov
Letters: Ed Dukeshire
Publisher: BOOM! Studios
Genre: Action/Adventure, Horror
Darkness has possessed another innocent…and Angel has no choice but to fight them. Trapped in an empty hospital with nowhere to go, Angel needs to find a way to save the host from this deadly and elusive demon, or have yet another life on his conscience. Will his new ally Fred Burkle be able to help him…or is she the reason he's battling this monster in the first place?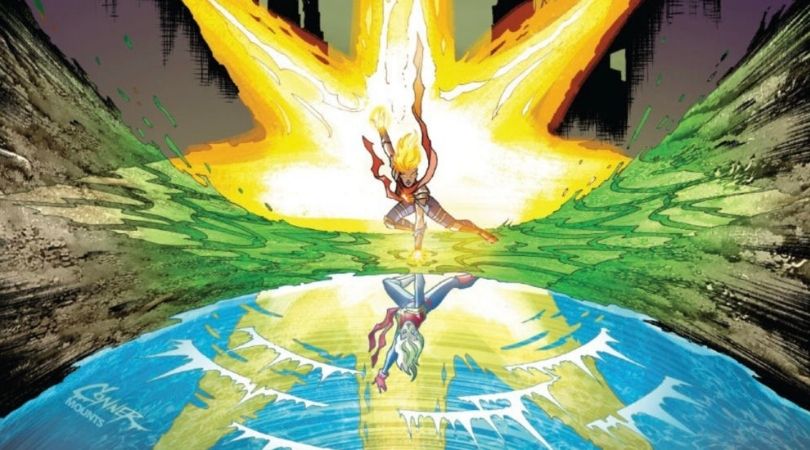 Type: Comic Series
Writer: Kelly Thompson
Art: Carmen Carnero
Colors: Tamra Bonvillain
Letters: VC's Clayton Cowles
Publisher: Marvel Comics
Genre: Superhero
THE FINAL SHOWDOWN AT LAST! The battle with Nuclear Man comes to a head! Captain Marvel's rebellion forces have launched their final desperate assault for control of the island. But Nuclear Man has an ace in the hole — and stopping him will take everything Carol's got. The life of every man, woman, and child on Roosevelt Island rests on Carol's shoulders. She's about to show Nuclear Man why they call her "Earth's Mightiest Hero"!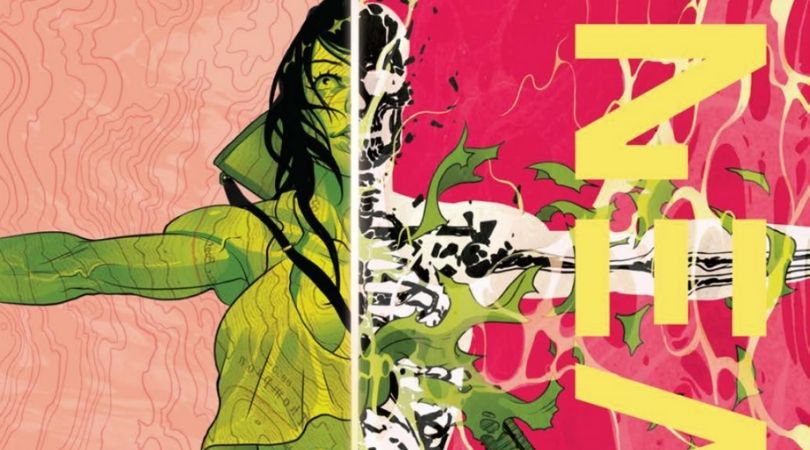 Type: Comic Series
Writer: Cullen Bunn and Kyle Strahm
Art: Blademar Rivas
Letters: CRANK!
Publisher: Image Comics
Genre: Science Fiction, Horror
When a flesh-warping disease ravages a remote village in Mexico, a scientific task force travels to the inhospitable area to investigate the contamination. Tracing the source of the disease to a nearby cave system, the team discovers a bizarre, hostile ecosystem and a supernatural revelation from which they may never escape.
Type: Series
Writer: Skottie Young
Art: Jorge Corona
Colors: Jean-Francois Beaulieu
Letters: Nate Piekos
Publisher: Image Comics
Genre: Fantasy
Abel is brought before a long-forgotten figure from his past who offers some insight into the boy's present and future. Feeling the weight of this unexpected reunion, Abel is left as he has been most of his life—cold and alone.
Type: Series
Writer: Carmen Maria Machado
Art: Dani
Colors: Tamra Bonvillain
Letters: Steve Wands
Publisher: DC's Hill House Comics
Genre: Fantasy, Horror
Shudder-To-Think, PA, has been on fire for years. The coal mines beneath it are long since abandoned. The woods are full of rabbits with human eyes, a deer woman who stalks hungry girls, and swaths of skinless men. And the people in Shudder-to-Think? Well, they're not doing so well either. When El and Octavia wake up in a movie theater with no memory of the last few hours of their lives, the two teenage dirtbags begin a surreal and terrifying journey to discover the truth about the strange town that they call home.
Type: Mini–Series
Writer: Scott Snyder
Pencils: Greg Capullo
Inks: Jonathan Glapion
Colors: FCO Plascencia
Letters: Tom Napolitano
Publisher: DC Comics' Black Label
Genre: Superhero
Gotham City has been remade. Omega reigns supreme. Can Batman finally accomplish what no other hero has and free the world from his dark reflection's shadow? Or is it too late for the recreated Caped Crusader?
Type: Mini-Series
Writer: Cavan Scott
Art: Megan Levens
Colors: Francesco Francavilla
Letters: Andworld Design
Publisher: IDW Publishing
Genre: Science Fiction, Action/Adventure, Horror
Return to Vader's Castle for a spooky spin on your favorite villains from a galaxy far, far away… This exciting weekly series explores the hidden corners of the Star Wars Galaxy and features a wretched hive of scum and villainy including Darth Maul, Grand Moff Tarkin, Asajj Ventress, Jabba the Hutt—all under the shadow of Darth Vader!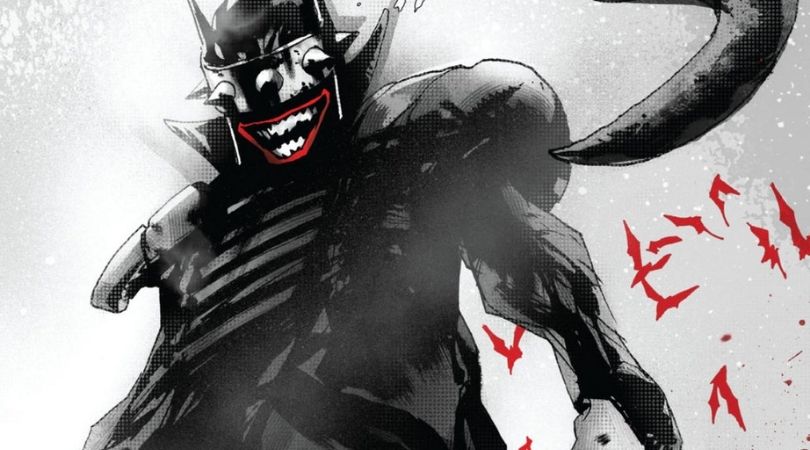 Type: Mini-Series
Writer: Scott Snyder
Art: Jock
Colors: David Baron
Letters: Sal Cipriano
It's a battle to the death as Batman goes head-to-head with the Grim Knight! The Caped Crusader is forced to not only fight off the most evil version of himself, but the growing desire to turn his back on his moral code and commit cold-blooded murder. Any other time, Batman would be able to stay on the straight and narrow, but as the Joker serum finally takes over his body, Bruce Wayne may just succumb to pure evil, and kill the Grim Knight. All of this is foreseen by the Batman Who Laughs, who has been planning for the corruption of Bruce Wayne, banking on him activating the "Last Laugh" protocol and turning Gotham City into an incubator for evil. All the Batman Who Laughs needs is one last "Happy Bruce" from another dimension to make his serum work…but only Batman knows where the last Bruce is going to show up.
Type: Series
Writer: Dylan Meconis and Ben Coleman
Art: EA Denich
Colors: Fred C. Stresing
Letters: Aditya Bidikar
Publisher: Oni Press
Genre: Action/Adventure, Comedy
The Long Con-clusion! Victor and Dez finally come face to face with the nefarious Special Guest and confront him for his crimes against the Con. But when the true, breathtaking scope of his conspiracy is revealed, our heroes must call upon all their allies (and some of their more emotionally vulnerable enemies) — to defeat the dark intelligence responsible for the apocalypse itself.
Type: One-Shot
Writer: Simon Spurrier
Art: Marcio Takara
Colors: Cris Peter
Letters: Aditya Bidikar
Publisher: DC Comics' Black Label
Genre: Fantasy, Horror
He's cheated death and damnation more times than he can count, but never like this. Long ago, in the crucible of a magical war waged across countless futures, Constantine was murdered by an all-powerful adversary: a twisted version of Timothy Hunter, bloated with evil. But over the past year, strange forces have conspired to restart Tim Hunter's tale, and somehow-amid sorcery, insanity and secret agendas-this older, wiser, wilier shade of Constantine have been dragged back with it. Unlike young Tim, John remembers every second of a life that went very, very wrong. Now he must ask himself why he, the last person in the world to deserve a second chance, has been given one. Is John Constantine here to put Tim Hunter on the right track and avert a terrible outcome? Or is it because he's the only person in existence with the guts to do what REALLY must be done? After all, he's a nasty piece of work, chief…ask anybody.
This oversized one-shot sets the stage, and is the perfect jumping-on point, for a new era of Sandman Universe tales beginning in November…and is the official start of the strangest chapter yet in John Constantine's long life!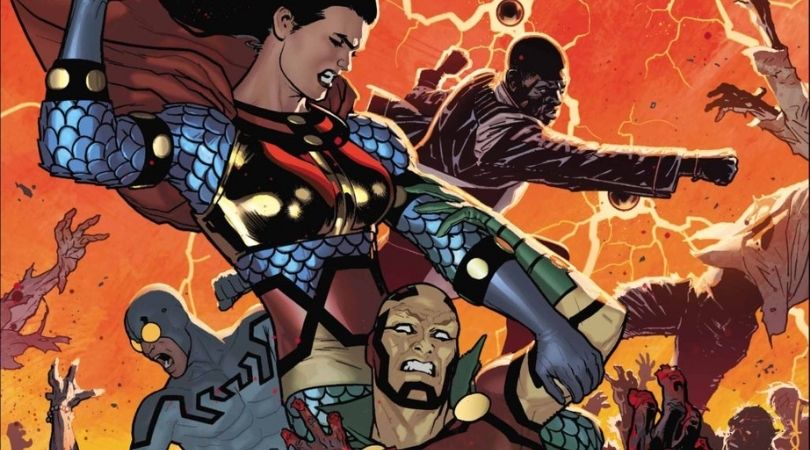 Type: One-Shot
Writer: Tom Taylor
Pencils: Laura Braga and Darick Robertson
Inks: Richard Friend, Trevor Scott, and Darick Robertson
Colors: Rain Beredor
Letters: Saida Temofonte
Publisher: DC Comics
Genre: Superhero, Horror
While the mainstays of the Justice League-Superman, Green Lantern, and Wonder Woman-battle the worldwide infection in the pages of DCEASED, a group of other heroes work to stop the impending apocalypse-no matter who they have to kill! Mr. Terrific assembles a motley group of surviving heroes including Mister Miracle, Big Barda, John Constantine, Blue Beetle and Booster Gold as they attempt to fight back against the tide of death. Can this ragtag group save the world where the Justice League has thus far failed?
1. DCeased #2
Type: Mini-Series
Writer: Tom Taylor
Pencils: Trevor Hairsine
Inks: Stefano Gaudiano
Colors: Rain Beredo
Letters: Saida Temofonte
Millions are dying every minute. Heroes and villains alike are falling. Can the Justice League unite to find a way to stop the spread of death? Can they save humanity from extinction? Can they even save themselves? The key to survival may hinge on the last moments of one of the World's Finest Heroes…
---
This rounds out our list of top comic issues of 2019 in series and mini-series form. What do you think? Did this list that pulled across genres this year leave you in agreement? Or do you have some of your own that we missed?
Want to grab some of the top comic issues of 2019? Use our ComiXology affiliate link!
All synopsis for the top comic issues of 2019 were pulled from ComiXology.