Encore! is one of the Disney+ Originals that's first episode aired with the new streaming platform's debut. It received nowhere near the marketing as The Mandolorian, the fact that some Fox properties would be available, or even High School Musical: The Musical: The Series, so you would be forgiven for perhaps not even knowing what it is. However, Encore! is perhaps the best new show on Disney+, and possibly one of the best reality shows of its kind.
Encore! is a reality show where the casts of high school musical productions are reunited to put on one last performance of their show. Episodes so far have included a 1996 production of Annie, a 2007 production of Beauty and the Beast, and a 1992 production of The Sound of Music. Each episode takes as many members of the original casts as they can, restages their plays using professional directors, choreographers, and musical directors, fills in the gaps with professional actors, and gives the reunited high schoolers five days to pull it all together.
Part of what makes the show so amazing is that almost none of the folks in the show stepped foot on a stage again after graduating high schools. They've largely gone on to lives as full-time parents, warehouse managers, law enforcement officers, and any number of very non-musical careers. A few stuck with acting professionally or continued to love music for the rest of their lives. Most, however, are coming into the experience with a lot of work to do on their voices, dancing, and general acting capabilities.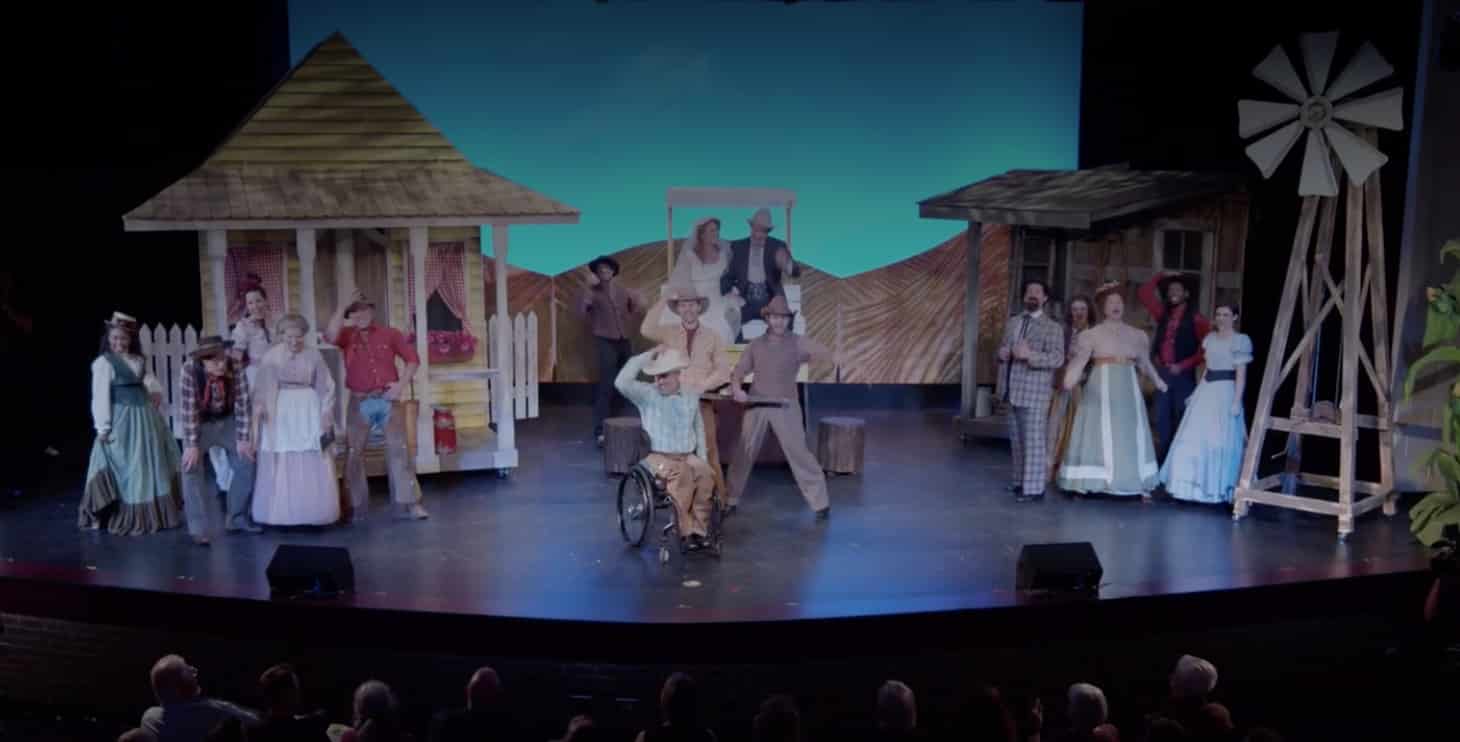 Watching these adults return to something they loved so much and had long forgotten is just wickedly emotional all on its own. I am incapable of watching more than five minutes at a time without just bursting into tears over how happy they all are to have the opportunity to relive some of their greatest high school memories. Anybody who ever partook in high school theater knows just how inexplicably magical the experience is. Cast members become so incredibly close over their months of rehearsing endlessly together and the raw emotion that just is acting. So getting to even just dip their toes back into the euphoria that was their high school drama experience is so, so touching to watch.
It's hard to tell whether some of the moments in Encore! are "scripted" or not. Obviously, every story told and emotion shared is completely real. It is just whether the camera happened to catch everything that happens organically or not versus having some slight prodding by the producers or directors. It doesn't really matter though, because you can tell that every last drop of emotion shed during these nearly hour-long episodes is genuine.
Watching Encore!, you might at first think that executive producer Kristen Bell and her team went out of their way to find high schools and graduates that have particularly touching or challenging stories. If you think about it though, you realize that every high school graduating class has its stories like these. That every school has stories of people who endured cancer, lost parents, struggled with their sexuality, and just any of the tragic parts of human existence. As the people in each episode unveil their struggles to one another, you realize that this group of people could be just about any group of reunited high schoolers, including your own.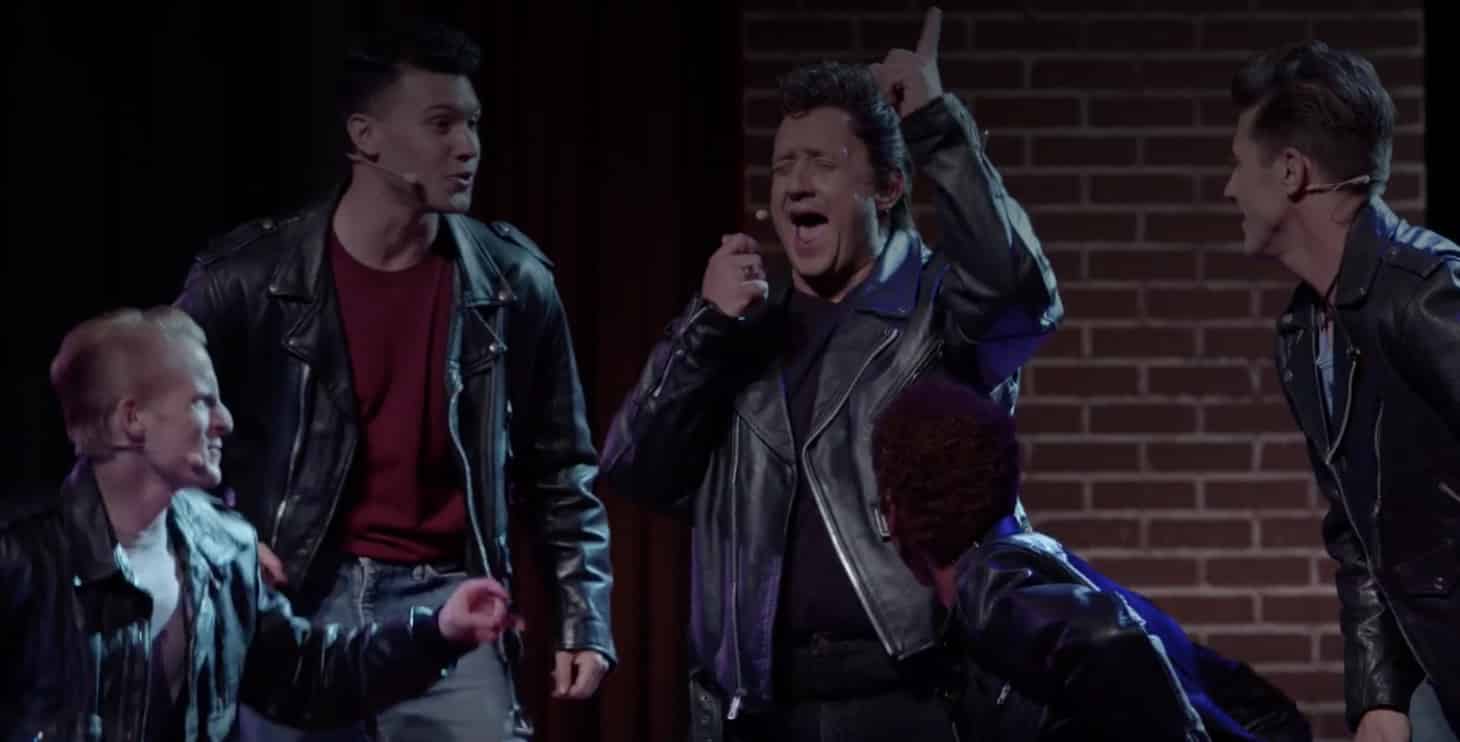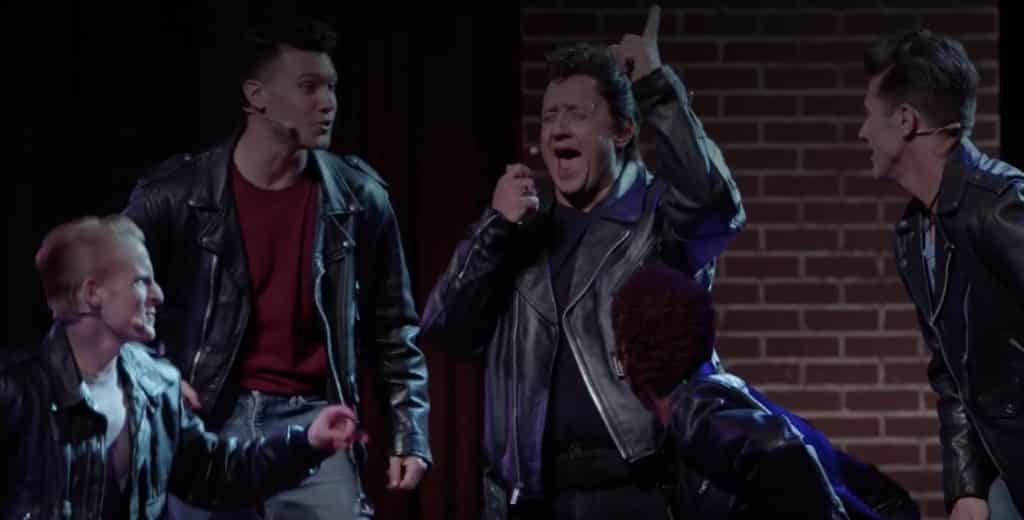 I love the way that Encore! makes sure to weave these emotional stories throughout the episodes, but what it's not just for the sake of the stories alone. Every episode uses the power of theater and the community it creates to allow the adults to open up in ways that even in the rest of their lives they may not be. Whether confessing their ongoing struggles as they relate to their high school experiences or making admissions or seeking forgiveness for the ways they acted and felt in high school. Powerful moment after powerful moment makes Encore! into a show about the healing capacity of emotional openness.
As the professionals on the show repeatedly stress, theater is about being honest with your emotions and Encore! is an opportunity for its participants to reconcile with emotions they have held since departing from high school. Old relationships are addressed in healthy ways, toxic masculinities are unraveled, and people who felt like they missed out on what high school really had to offer them have an opportunity to reclaim some of what they had lost.
Encore! is an incredible show. It is incredible just in concept alone. Watching people who haven't acted in years get on stage is hilarious and endearing all on its own. The way that the show makes you yearn for the connection its participants are rekindling though, that is absolutely special. Not every view will want to be whisked away back to their high schools. Many people had genuinely traumatic experiences and unhealthy relationships in high school that this TV magic certainly masks or at least makes look like something less serious than it is for some people. It does, however, feel really good to escape into the magic that Encore! creates and the emotional honesty it inspires.