Reading Time:
2
minutes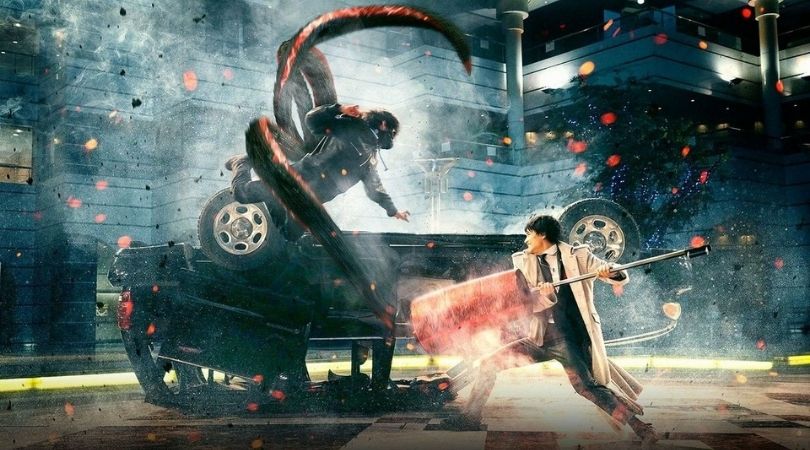 It's spooky month and this week the women are getting back to their roots as they review the Tokyo Ghoul live-action adaptation from 2017. Hit play and listen to how this movie, of the same name, compares to one of the most beloved horror anime around. The women talk about how the film uses horror trope, the use of CGI, and of course spots a bad wig. Additionally, they get thirsty talking about the men of Castlevania and more.
IF you don't know, the Tokyo Ghoul live-action film takes some liberties with this horror icon storyline but ultimately executes some sequences that ramp up the terror and the action with effects that work. The Tokyo Ghoul live-action is based on the manga series Tokyo Ghoul by Sui Ishida. The film is directed by Kentarô Hagiwara and adapted to the screen by Ichirô Kusuno, it stars Masataka Kubota as Ken Kaneki and Fumika Shimizu as Tōka Kirishima. It was released in Japan by Shochiku on 29 July 2017.
The summary definitely looks familiar: Tokyo Ghoul is set in an alternate reality where ghouls, individuals who can only survive by eating human flesh, live among the normal humans in secret, hiding their true nature to evade pursuit from the authorities. Ken Kaneki, a normal college student who, after being taken to a hospital, discovers that he underwent a surgery that transformed him into a half-ghoul after being attacked by his date, Rize Kamishiro who reveals herself to be a ghoul. This was accomplished by transferring Rize's organs into his body, and now, like normal ghouls, he must consume human flesh to survive. Struggling with his new life as a half-ghoul, he must now adapt into the ghoul society, as well as keeping his identity hidden from his human companions.
Crunchtime
Castlevania
In the epic final season of Castlevania, Wallachia collapses into chaos as factions clash: some attempting to take control, others attempting to bring Dracula back from the dead. Nobody is who they seem, and nobody can be trusted. These are the end times.
Vampire Knight
The cheerful Yuuki Cross and the gruff Zero Kiryuu are members of the disciplinary committee at Cross Academy, which houses two very distinct classes: the Day Class and the Night Class. Their job consists of upholding order between the classes when they switch out. While that may not seem like an especially difficult task, the Day Class is unaware of the truth behind the Night Class—their utterly gorgeous students are vampires.
Ten years ago, Yuuki was saved from a vampire attack by Kaname Kuran, a Pureblood vampire. Now, Kaname is the leader of the Night Class, and Yuuki's disciplinary committee position allows her to see him again, making her feelings for him grow complicated. Meanwhile, Zero bears a white-hot hatred of all vampires and believes they can never live in harmony with humans. But a secret from Zero's past soon threatens the fragile peace of all at the academy, and things may never be the same again.