Reading Time:
2
minutes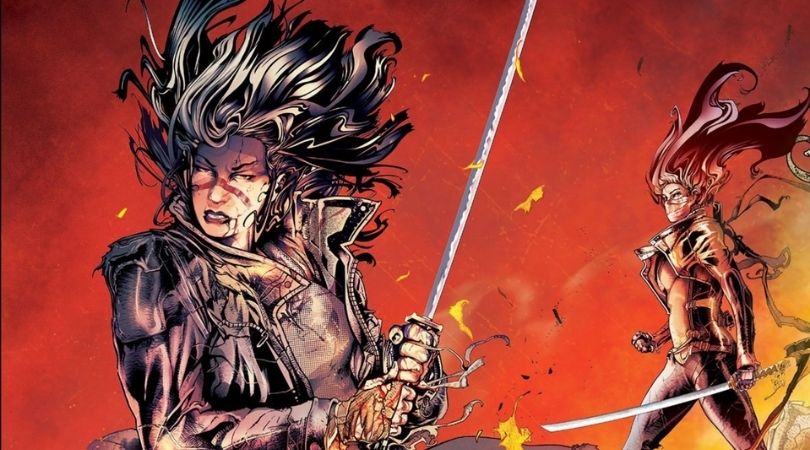 Dead Legends #1 is published by A Wave Blue World, written by James Maddox, with art by Gavin Smith, letters by Ryan Ferrier, and a cover by Leo Colapietro. After watching her husband and the love of her life be brutally murdered by another assassin, a desperate widow picks up the medallion to enter the Dead Legends Tournament. However, after being mistaken for the famous Red Death and taking her spot in the tournament, the real Red Death shows up and is ready to take her place in the tournament. 
Now, in a tournament with a long history of pitting the best fighters in the world against one another, combatants bend the rules placing the future of the tournament in jeopardy. With a score or two to settle, this year's Dead Legends tournament is bound to be a knock-out as new alliances are made, bonds are broken, and fighters lose their lives.
Dead Legends #1 mixes elements from modern spy thrillers with martial arts movies. The book itself borrows a lot of elements from Kill Bill, including a strong female protagonist out for revenge and a lot of violence. However, the color palette reminds me more of Sin City. Smith heavily uses red in his color palette, which works to accent both of the main female protagonists. The Red Death herself has stunning red hair that stands out on the page while the widow seeking revenge for her dead husband marks her face with red war paint. Additionally, Smith makes the brilliant decision to color the flashbacks featuring The Red Death in black and white with pops of red that highlight the action. The gritty art adds to the overall aesthetic of the comic and keeps it from being too campy.
Ferrier creates a lot of the action with his lettering. The action words help keep the movement fluid. The action words written out in the splattered blood is a detail I especially appreciated. The panel layout works well with the artwork that gives ample room for the lettering. The page never feels crowded which keeps the focus on the action.
My only qualm with is the Dead Legends #1 pacing. The issue feels a tad out of order with the major reveal of the widow's motivations left until the end. However, the reveal is emotional and despite the concept of the comic not being particularly unique, it is well done and interesting. Overall, Dead Legends #1 is a solid start to a new series. If you are looking for a new thrilling action-adventure or assassin story akin to martial arts movies of the past then be sure to add this series to your pull list.
Dead Legends #1 is available now.
Dead Legends #1
TL;DR
My only qualm with is the Dead Legends #1 pacing but overall, it is a solid start to a new series.