Reading Time:
3
minutes

Broad City is in its final episodes of the final season. The show was created by and stars Ilana Glazer and Abbi Jacobson as the main characters. Currently airing on Comedy Central and with only one more episodes left, Abbi and Ilana work together to sell Abbi's stuff to help pay for the cost her move in "Along Came Molly."
On this episode, we open with a depressed Ilana sulking on her couch trying to process the life-changing news that Abbi told her on last week's episode, she is moving to Boulder, Colorado in two weeks. At first, it seems like nothing will bring Ilana out of her depression until Abbi FaceTime's her to do the one thing Ilana has always asked her to do, that she never wanted to do. Most well-versed fans will probably be amused with this inside jokes, while some new watchers might be really confused and slightly disgusted.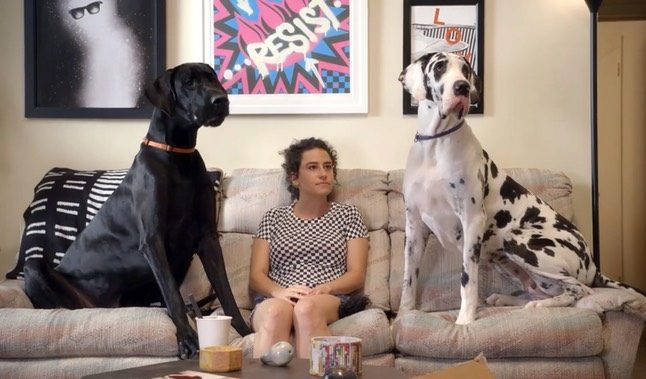 Now in better spirits, Ilana agrees to stop avoiding Abbi and even helps her with selling her stuff to help with her upcoming move to Colorado and as a thank you for helping, Abbi surprises Ilana with concert tickets to see her favorite rapper, Lil Wayne, with the bonus of doing Molly (the drug) together for the first time at the concert.
While moving and selling off Abbi's stuff, Ilana decides that she wants to keep Abbi's couch as it would be a fond memory and keepsake for her to hold on to. Abbi agrees and thinks it's an excellent idea for her to have it. They make plans to move the couch to Ilana's place and then go to the concert.
Sounds like a simple enough plan, right?  But in true Broad City fashion, things don't go exactly how they planned. When the couch is mistaken for garbage, Abbi and Ilana make a mad dash after the dump truck desperate to save the couch and still make it to the concert on time.