Reading Time:
4
minutes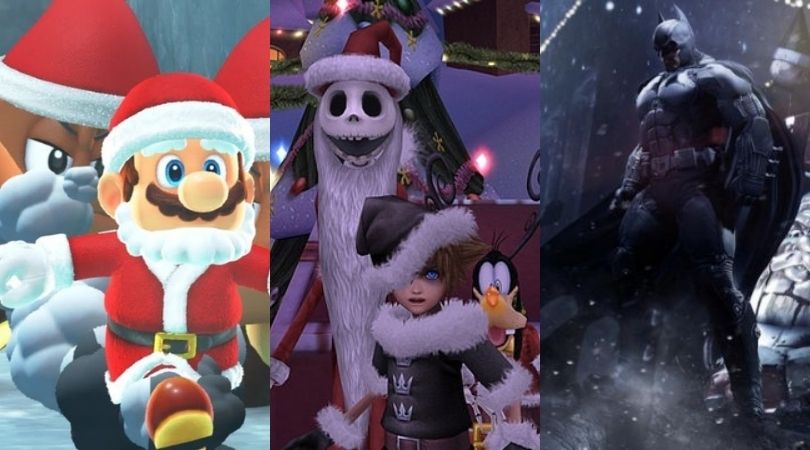 There is an abundance of Christmas media from songs to TV episodes to movies. Overall, there is a lot of holiday cheer to consume. However, for gamers like myself, I want to enjoy my holiday cheer while knocking out a few bad guys after a rough night. Needless to say, here are the top five games to get you into the Christmas spirit.
Batman: Arkham Origins
My last holiday-themed video game article started with Batman so it only seems fitting to do the same here. Batman: Arkham Origins takes place early in the Dark Knight's career as he faces a long list of assassins hell-bent on collecting the reward for his death from someone who appears to be Black Mask all on Christmas Eve. Bruce declines Alfred's offer of merely staying home and letting the assassins fight it out themselves and instead ascends into Gotham's snow-covered streets. Christmas is a huge part of the backdrop of this game. From thugs wearing Santa hats to lights decorating the city and the occasional snowman near storefronts, Gotham is clearly a lovely place to celebrate the holidays, minus the crime and dangerous vigilantes running about.
Also, I want to give an honorable mention to Batman: Arkham City where if you play on Christmas day and speak to Calendar Man he will give you his version of a cheerful greeting.
Kingdom Hearts II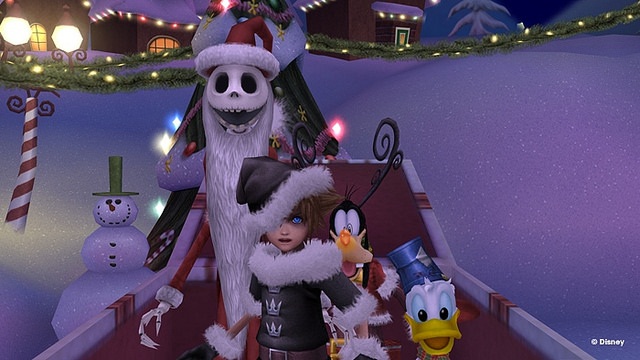 Kingdom Hearts II sees Sora, Donald and Goofy returning to a lot of the previous games' worlds as well as a few new ones in order to fight the mysterious Organization XIII while still battling heartless. One of the best worlds in the entire Kingdom Hearts series is Halloween Town. In this sequel, fans also got to explore Christmas Town as Jack Skellington attempts to make his own Christmas. The Christmastown level features a plethora of missions and even mini-games all within Santa's workshop. Additionally, in the Kingdom Hearts II Final Mix edition of the game, whenever Sora appears in Christmas Town, his attire changes to a black Santa Claus outfit.
Overwatch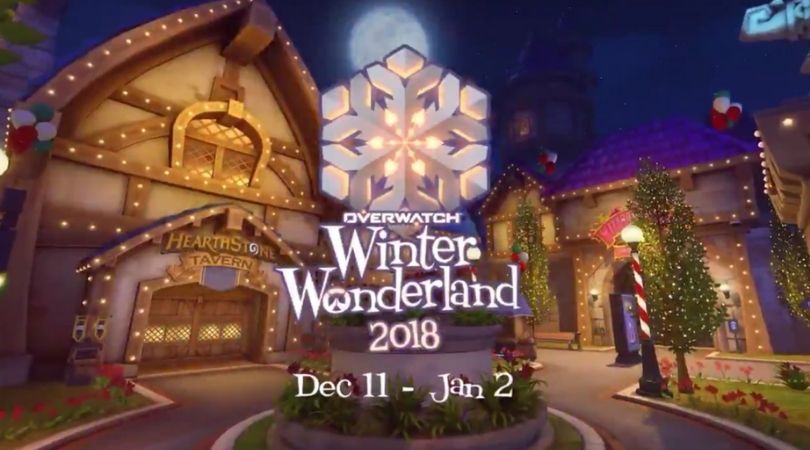 Overwatch is known for embracing the holidays and various seasons and winter is no different. This year's Overwatch: Winter Wonderland holiday/Christmas event adds some festive flair to the already exceptional multiplayer title with brand new skins including a snowboarder skin for Zarya, a sugar plum fairy skin for Mercy, and an arctic fox skin for Lucio. The event also offers two limited time modes, Mei's Snowball Offensive is a 6v6 single elimination affair and a Yeti Hunter mode. Overwatch is a great way to get into the holiday spirit with friends.
Super Mario Odyssey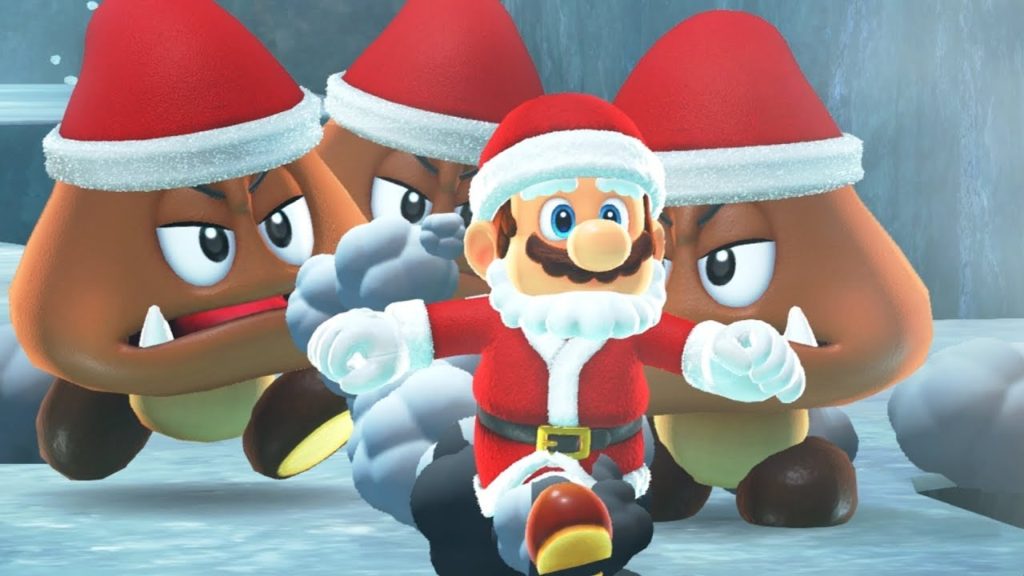 Super Mario Odyssey follows Mario in his attempt to save Princess Peach from Bowser's wedding plans. The game offers a plethora of unique levels and worlds, known as "Kingdoms," for Mario and Cappy to explore including the Snow Kingdom. This Christmas themed area is a winter wonderland coved in ice and snow and its inhabitants are adorable little seals bundled up like Eskimos. Additionally, a lot of the enemies of the level have their own festive Christmas hats. Recently, Nintendo announced a Santa outfit for Mario as part of DLC.
Tom Clancy's The Division
Tom Clancy's The Division is set in a near future New York City during the aftermath of a smallpox pandemic (vaccinate your kids.) The Strategic Homeland Division's special agents are deployed to help the group rebuild its operations within Manhattan, investigate the source of the outbreak, and combating criminal activity. While stopping potentially world-ending pandemics is hardly in the Christmas spirit, the game takes place during the holiday season. Throughout the vast, almost post-apocalyptic New York, players can explore intricate Christmas decorations while snow flurries fill the air in addition to the bullets.
---
If you are anything like me, these games are the perfect way to get a touch of Christmas cheer without being overwhelmed.