Reading Time:
3
minutes
In July we announced that Carolyn will be attending and covering the Toronto International Film Festival on behalf of SHWHPod, as part of our coverage for TIFF we will be posting interviews with various individuals involved with the film industry and festival. In this episode of "Carolyn Talks…" for TFF18, Carolyn speaks with Director and Writer of Glitter's Wild Women, Roney.
The film is a comedy-drama that focuses on two sisters, Hannah and Sophie, living in solitude on their eighty acres of farmland. The sisters experience a supernatural life when they harvest and smoke glitter that gives them super strength.
Entered into the Short Cuts Programme 06 for the Toronto International Film Festival, Glitter's Wild Women is a film that explores how isolation and a mysterious glitter that imbues strength to those who take it, affect two sisters living on their rural farm on Prince Edward Island.
As Sophie (Grace Glowicki) and her older sister Hannah (Cotey Pope) begin to discover and test the limits of their new-found powers, they realize their existence is a lonely one. Finding that she enjoys filming Hannah perform feats of strength, Sophie convinces her they should hold a public film festival on their farm. But as they make preparations, news of the disappearance of campers arrives at their doorstep.
For her debut short film Roney shows that she not only has a unique way of telling stories but also knows how to execute them. As a film Glitter's Wild Women could be a superhero story, except that there is no origin story. Instead of starting with Sophie and Hannah first discovering the glitter, Roney beings the film by showing their use of it as an established part of their daily routine. In their limited interactions with other people, it becomes clear that the sisters don't quite get along with others, which makes their idea of having a film fest seem even odder.
The viewer is never quite sure if their behavior can be attributed to their constant use of the glitter or due to the girls' infrequent interactions with others. What we do learn at the end is that they seem to lack a certain level of empathy when they find a group of college male college students camping close to where the glitter grows. In order to protect their precious glitter, Hannah goes wild and attacks them, while Sophie ever the observer, records the event with an almost dispassionate air. As Sophie, Glowicki manages to balance Sophie's naiveté with an unexpected boldness when she unexpectedly answers the door topless, and Pope is very convincing at maintaining an air of barely restrained rage. It seems that with the slightest provocation Hannah is ready to destroy anything or anyone she sees as a threat to their way of life.
With wide shots that show the open farmland, undisturbed lake, and slightly out of focused shots, Glitter's Wild Women is filled almost a sense of foreboding almost from the beginning. As the film closes with a shot of empty chairs in an open field, Hannah and Sophie continue to wonder when their audience will turn up.
Glitter's Wild Women was produced by Paige Haight, Kelly Steinhoff, and Roney.
Director's Bio
Roney is an emerging filmmaker with an interesting education. She originally moved to Toronto in 2010 to play for the Ryerson Women's Basketball team. Shortly after her first season, she retired from basketball and began taking classes at Second City. She was accepted into the Television Program (RTA) at Ryerson and excelled creatively on projects both in front of and behind the camera – specifically, her TARA-nominated feature script Hey, Dad, and her role in Kemosabe (Dir. Charles Hutchings), which won best actress at the 2014 RUFF awards. After graduating, she gave birth to a semi-autobiographical web-series project, Cheap Whine. This web-series is, in its way, an appropriate representation of Roney's love for finding humour in simple places and shaping them into entertaining, bite-sized portions. Her love of cinematic television has lured her into the world of film more than she had anticipated, and she's excited to continue telling stories through many mediums.
All images courtesy of TIFF. TIFF 2018 runs from September 6 – 16, for more festival announcements and to purchase tickets, visit TIFF.net. You can email us at [email protected], and follow the ladies on social media at @CarrieCnh12, @La_Ney_Sha, and the podcast's official Twitter account @SHWH_Pod  but be warned, we tweet a lot.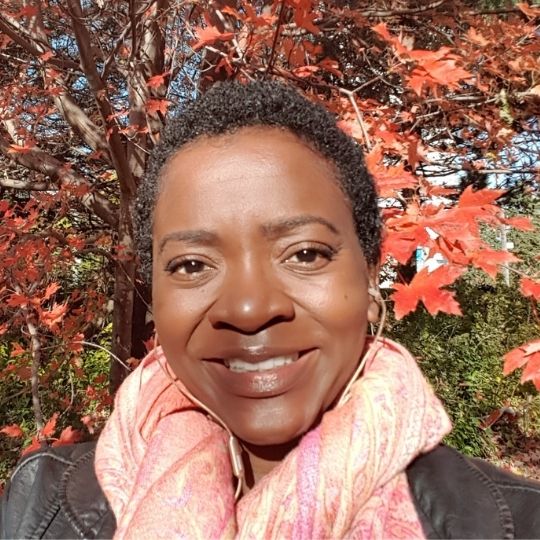 I am a Freelance Film Critic, Journalist and Podcaster – and avid live tweeter. Member of the African American Film Critics Association (AAFCA), my published work can be found on ButWhyThoPodcast, The Beat, Observer, and many other sites. As a critic, I believe my personal experiences and outlook on life, give readers and listeners a different perspective they can appreciate, and help them to see things in a new light.
I am the proud host of Beyond The Romance Drama Podcast – a podcast dedicated to discussing Korean and other Asian dramas, the co-host of So Here's What Happened! Podcast (@SHWH_Pod), and the weekly science fiction film and TV live tweet event #SaturdayNightSciFi.