Daily Dose of Sunshine, adapted from the Kakao webtoon series Morning Comes to Psychiatric Wards by former nurse Lee Ra-Ha, is the latest Kdrama series to hit Netflix. Inspired by Ra-Ha's real-life experiences, this series takes us through the good, the bad, and the heart of the teams that work with psychiatric patients daily. Seen mostly through the experiences of the audience surrogate character, Jung Da-Eun (Park Bo-young), it'll be difficult for anyone not to take away the overwhelming message of empathy and kindness that the series delivers.
In the series, we follow Da-Eun, a kind-hearted nurse, as she transfers from the internal medicine unit to the psychiatric unit. Having no real experience dealing with psychiatric patients, the process behind the scenes is completely new to her. With her overly giving and kind nature and carrying a secret on her shoulders from her time in the internal medicine department, she seems primed to be a poor fit in the ward in the first couple of episodes. But, as the team gets to know her and as she learns more about the day-to-day routine of the ward itself, Da-Eun seems to find her place in the chaos.
Psychiatric care is an issue worldwide. But in the case of South Korea, particularly since COVID, mental health struggles have increased rapidly. As the nation ranked highest in suicide cases within any OECD (Organization for Economic Cooperation and Development) member nation, the subject of mental health is an essential one to be had. And series like Daily Dose of Sunshine are key to starting those conversations, even if the subject is heavily stigmatized.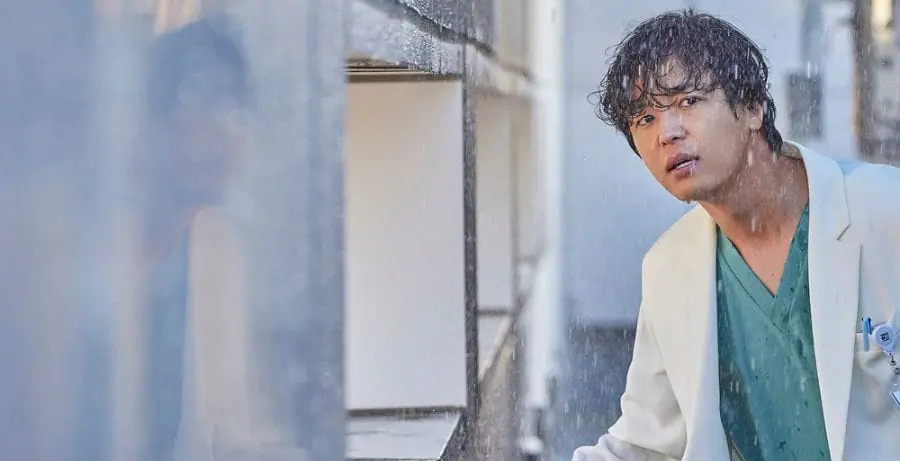 How the series tackles the depiction of mental illness with care. What helps is that we're able to see multiple perspectives here in Daily Dose of Sunshine. We're not just taking in information through Da-Eun's perception. The writers take us into the internal worlds of the patients we see. Whether depicting the paranoia of being perceived to mania-induced dance routines or showing the nearly seamless transition of OCD and hyper fixations as experienced by proctologist Dong Go-geun (Yeon Woo-jin), through the visuals and logistical handling of these moments, we can easily put ourselves in the patient's shoes.
That said, Da-Eun is framed a bit under the savior archetype or personality type. She is a bit of the kind angel swooping in to go the extra mile. In the mental health, or really any health landscape, this kind of centering can be reductive and also paint the us versus them narrative between health professionals and the ill individual. Refreshingly, writers Lee Nam-gyu, Oh Bo-hyun, and Kim Da-hee make it a point to add more layers to Da-Eun, while also simultaneously pointing out how being too kind can do more than good.
Kindness in the health field is a double-edged sword. If you give too much of yourself, it can not only break you down, but your actions can also impact the people around you. Through Da-Eun, we see this. Throw in the social hierarchy naturally infused within Korean culture and the additional hierarchy found in the hospital setting between nurses and doctors, and we see how Da-Eun's good intentions in practice don't always yield the results she wants.
It is here we are reminded that doctors are human. Nurses are human. They all start from ground zero in their experience and need to work their way up. But, just as much as kindness can cause issues, Daily Dose of Sunshine reminds us that kindness is essential in reminding everyone of a patient's humanity. So often, patients are boiled down to their symptoms. Throw in the additional factor of gender, sexuality, age, etc., and a patient quickly becomes a checklist of statistical information. People forget that patients are human as well.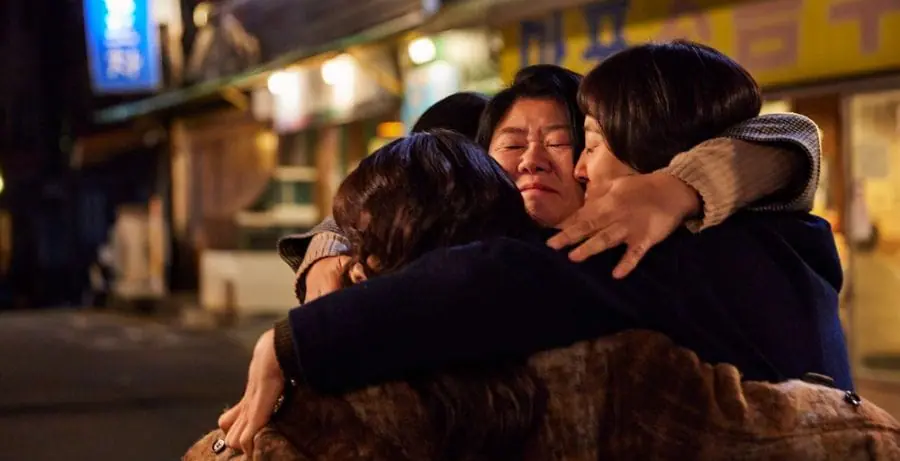 Through Da-Eun and her influence, her colleagues are reminded that they too used to be more personable. They too approached patients differently. She reminds them of their own humanity in the process. It can be easy in the health industry to just look at a patient sheet and memorize their routines and symptoms. It's another if we actually listen to them, learn about them, and maintain that social connection that is essential to living.
That's not to say that there aren't moments that are played up for laughs. At times, even being a little too over the top. The character Go-geun is painted as someone with an erratic personality. Coupled with OCD, there are moments that seem designed to play up the more comedic side of the mental disorder. On the one hand, it makes sense to play it up. But coupled with Go-geun's paranoia and easily influenced nature, more nuance could have been beneficial. That said, from a comedy perspective, actor Yeon Woo-jin is great.
With each episode following a dilemma of the week format, Daily Dose of Sunshine offers us (as well as Da-Eun) the opportunity to learn more about the world of psychiatry as well as its patients. Actor Park Bo-yeung and her character Da-Eun's earnest nature help make this journey more palatable. With its balanced tone – not too dark but not too frivolously light – and its honest approach to starting a conversation around mental illness and how we're not so different from the patients we see, Daily Dose of Sunshine gives plenty to hope for and learn about.
Daily Dose of Sunshine streams exclusively on Netflix starting November 3, 2023.
Daily Dose of Sunshine
TL;DR
With its balanced tone – not too dark but not too frivolously light – and its honest approach to starting a conversation around mental illness and how we're not so different from the patients we see, Daily Dose of Sunshine gives plenty to hope for and learn about.