Get excited because Lara Croft is back! Aspyr and Crystal Dynamics have partnered to announce Tomb Raider I-III Remastered Starring Lara Croft, a new bundle of the first three Tomb Raider titles (Tomb Raider, Tomb Raider II, Tomb Raider III), lovingly restored with upgraded graphics and performance enhancements, complete with all expansions and secret levels for the first time on consoles. Developed and published by Aspyr, this definitive collection is available to pre-order today. It launches Feb. 14, 2024, on PlayStation 5, PlayStation 4, Xbox Series X|S, Xbox One, Nintendo Switch, and PC via Steam and GOG.
Tomb Raider I-III Remastered Starring Lara Croft, lets long-time fans and newcomers alike step into the boots of the iconic hero in her first three adventures like never before. Experience the classic action and innovative gameplay that helped pioneer 3D gaming, spawned a beloved franchise that has sold more than 95 million copies worldwide since its debut in 1996, and made Lara Croft one of the world's most recognizable video game characters.
Players can experience the journey their way, with the ability to toggle on the fly between enhanced and original graphics and switch between classic and modern joystick control schemes. Fans will also discover a variety of quality-of-life improvements, including camera lock-on and achievements.
Console players can pre-order with a 10% discount (Some restrictions apply; see retailers/platforms for details). If you play on a PC and currently own Tomb Raider I (Steam), Tomb Raider II (Steam), Tomb Raider III (Steam), or Tomb Raider Trilogy (GOG), you can pre-order with a 20% loyalty discount on the platform where you own the original title. Sounds like a great deal.
You can check out the breakdown of the Tomb Raider I-III Remastered Starring Lara Croft features by volume below provided by the publisher.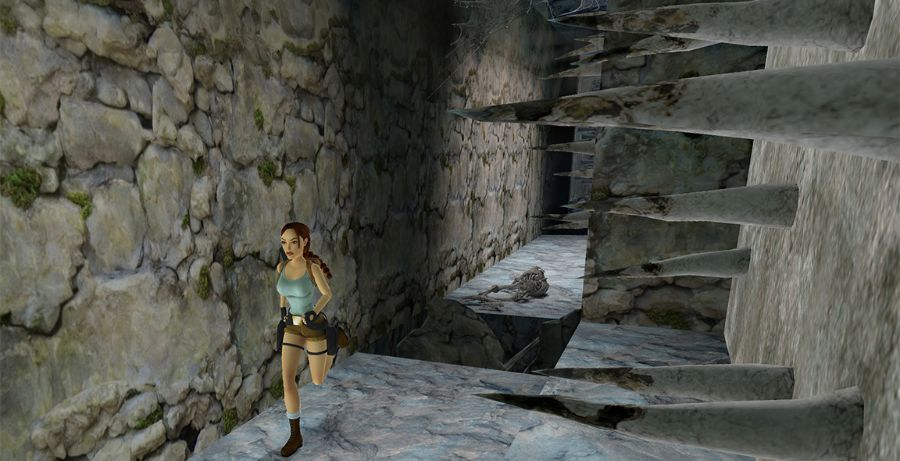 Tomb Raider I + the "Unfinished Business" Expansion
In the game that started it all, adventurer Lara Croft has been hired to recover the pieces of an ancient artifact known as the Scion. Run, jump, swim, and climb in fearless acrobatic style to find out the truth of its origin and powers, leaving only a trail of empty tombs and ammo in your wake. The original Tomb Raider comes complete with the "Unfinished Business" expansion, which adds four new bonus levels in two extra chapters.
Tomb Raider II + the "Gold Mask" Expansion
The award-winning second installment in the Tomb Raider series invites you to join Lara as she travels around the globe to retrieve the legendary Dagger of Xian, said to grant the powers of a fire-breathing dragon to its holder. Tomb Raider II includes the "Gold Mask" expansion, which adds five new bonus levels in a separate mini-adventure.
Tomb Raider III + "The Lost Artifact" Expansion
In Tomb Raider III, Lara follows the clues to a deadly secret in this complex adventure, combining challenging puzzles with high-speed action. Boldly leap chasms and blast monsters in pursuit of a mystery that defies any earthly explanation. "The Lost Artifact" includes six new levels that continue Lara's adventures from the original Tomb Raider III.
---
Tomb Raider I-III Remastered Starring Lara Croft is available to pre-order today for $29.99,