Reading Time:
3
minutes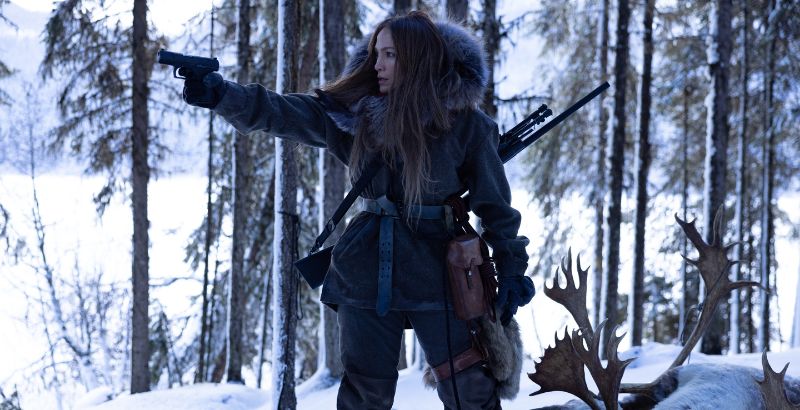 Earlier this year, Kill Boksoon brought audiences a story of a mother who is also a hitman reconciling the love of her daughter with her job. While The Mother has similar beats, it largely stands on its own, especially in terms of concept. The Mother is directed by Niki Caro, and written by Misha Green, Andrea Berloff, and Peter Craig. It follows a deadly assassin who comes out of hiding to protect her daughter, whom she gave up years before—protecting her daughter from a dangerous man she got involved with while in the military. Produced by and starring Jennifer Lopez as the titular lead, the film also stars Joseph Fiennes, Lucy Paez, Omari Hardwick, Paul Raci, and Gael García Bernal.
The Mother starts off strong and ends at a similar height. If there is a character that Jennifer Lopez knows how to play—outside a rom-com lead—it's a mother protecting her daughter. In fact, much of what made Lopez's performance resonate in 2002's Enough is in The Mother. Only the soft edges have been cut to points. Instead of an endearing mother looking to what she can do for her daughter in the kindest of ways, she knows that she can't be a mother but that she can be a protector. That's the dynamic that works well throughout the film. As much as our main character is a mother protecting her child, she is a woman who realizes the limitations of the emotional ability to give love in a traditional way and instead shows her daughter love in the only way she can—killing anyone who would harm her.
This doesn't mean that there isn't a maternal bond forming between our two characters, the Mother and Zoe (Lucy Paez). Instead, it means that closeness and love just look different as the Mother teaches her daughter to shoot from long range, desensitizes her to killing, and teaches her first aid in an effort to prepare for what's to come. While it may not be the most nuanced of explorations of maternal love through violence, it is one that manages to pay off, due in large part to Lopez's physicality in the role. While Lopez clearly throws herself into the physical moments of the role, she doesn't always follow through in one aspect.
Outside of a couple of moments of exacerbated exposition and ill-paced flashbacks, the film's largest issue is Lopez's refusal to once again get dirty. If you look at her last film where she played a bride fighting off pirates on her wedding day, her make-up was immaculate, and her face unsullied even as she through grenades and got dirty in almost every other way. The same happens here. Only The Mother doesn't have the rom-com genre to make that choice seem like its own bit of humor.
Regardless of how long the Mother is in the elements or what the action sequences call for, Lopez's "natural look" remains an element of beauty and glam that can sometimes distract from her dangerous situation. The commitment to keeping the Mother looking like J-Lo throughout the film is its biggest road bump and one that undercuts the fairly dramatic and physical performance that we get to see. That said, someone being too pretty for an entire film is hardly a critique worth taking too many points for, especially since the film does have some fantastically executed action set pieces and fight sequences. On that front, The Mother builds a thrilling story and doesn't often hold back in the danger or the stakes that the characters are in. No one has safety and that drives the action expertly.
For that part, the film's use of its extended cast is good. While the choice to tell a non-linear story sometimes chops up the pacing awkwardly, Gael García Bernal lends the film a large visual and intimidating impact when he's on-screen—as limited as that may be. Additionally, Omari Hardwick also brings an element to the film that offers up an interesting dynamic and debt between Mother and his character to great effect.
The Mother excels because of a strong script that looks at motherhood from a less nurturing lens and instead a violent one and, of course, Lopez's performance. Not without its issues, The Mother is an action film with enough hard edges and an emotional payoff to make it a great two-hour well-spent.
The Mother is available exclusively on Netflix now.
The Mother
TL;DR
Not without its issues, The Mother is an action film with enough hard edges and an emotional payoff to make it a great two-hour well-spent.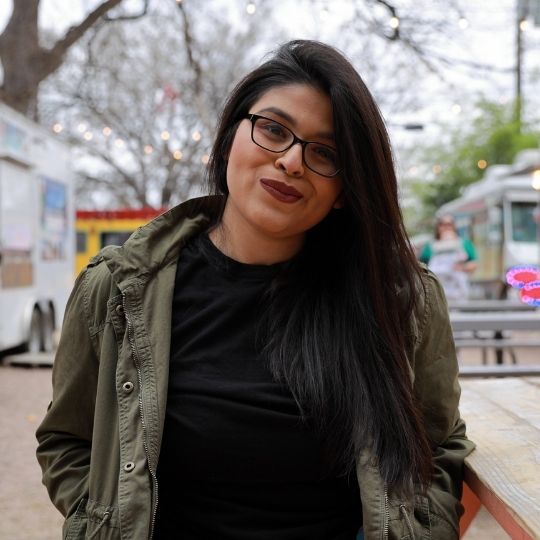 Kate Sánchez is the Founder and Editor-in-Chief of But Why Tho? A Geek Community. There, she coordinates film, television, anime, and manga coverage. Kate is also a freelance journalist writing features on video games, anime, and film. Her focus as a critic is championing animation and international films and television series for inclusion in awards cycles.