Reading Time:
4
minutes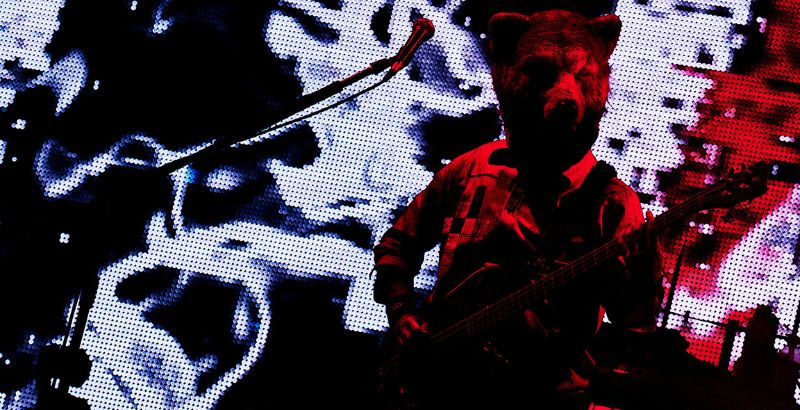 Earlier this year, Crunchyroll announced it's launch into being a home for the music we know and love from our favorite anime and beyond. And with that, there is a renewed importance of highlighting the skilled musicians who bring our favorite anime to life, orchestrating and performing our favorite theme songs. You know, the ones we'll all sing in a crowded expo hall the moment we hear those opening cords. For this season, one of those stellar themes belongs to MAN WITH A MISSION. The band performs the Demon Slayer Season 3 OT (opening theme), "「Kizuna no Kiseki」."
We got the chance speak with Jean-Ken Johnny, one of MAN WITH A MISSION's guitarists and vocalists. As the is the only spokesperson of the group, we got to talk with Jean-Ken Johnny via email about what its like to make an anime theme, their inspiration in creating music, and their dream anime projects. Currently on a United States tour, which you can find more info here, we hope you get to know more about the band behind the Demon Slayer Season 3 OT.
---
BUT WHY THO: What's the creative process behind creating an anime theme? Do you all  approach your writing and musical arrangement with characters in mind? 
First of all, I read the whole story of the comic book, not only the season (arc).  The image of the sound comes up from what I get inspired from that reading  process, also thinking about what this band can deliver genre-wise. About the lyrics, I kind of focus on the inspiring lines from the story and interpret  it in my own view and try to become a story-teller like the character inside the  animation myself. 
BUT WHY THO: From each member, I would love to know how you feel to be a part of the  Demon Slayer legacy now with your theme? 
JEAN-KEN JOHNNY: It's a pleasure and an honor indeed.  
BUT WHY THO: Are there any dream anime projects you would love to create  an opening or ending theme for? And why? 
JEAN-KEN JOHNNY: Ghost in the Shell series. I'm just a huge fan of the comic.
BUT WHY THO: Who are some musicians that inspire your sound or even your performance  style and why? 
Smashing Pumpkins, Radiohead. They are the biggest reason I started making music. The music is so full with  diverse emotion and energy and beauty at the same time, all combined  together but I believe it's always a chemistry with rock music. 
Foo Fighters. The first huge impact in my music listening history was Nirvana, and I just think  it's so insane and incredible for the drummer of the band uniting with another  monster band of this era. My hugest influence and inspiration comes from the  music going on the 90's and it's so great to see the Foo Fighters still ripping it  and banging it with the heritage and the legacy of the 90's even today. 
The Chemical Brothers, Prodigy. Track music more punk than punk, more rock than rock. Definitely a huge  inspiration to our music and we admire the cross over culture between the club  and band scene. 
BUT WHY THO: If you had to choose one word to describe your music, what  would it be? 
JEAN-KEN JOHNNY: Hybrid Alternative Rock with the heritage of the 90's music with the modern new  vibes of rock music today.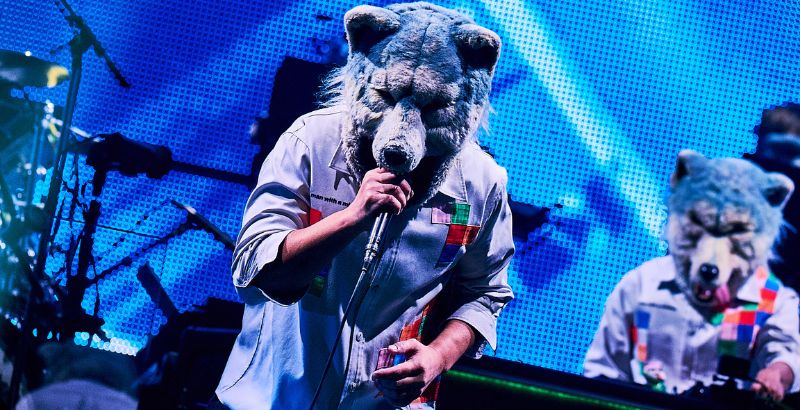 BUT WHY THO: For new fans out there who may not know, why the wolf masks?
JEAN-KEN JOHNNY: MAN WITH A MISSION is a code name for the half human wolf headed  androids created by a mad professor a long time ago. At first we had nothing to  do with music, did all those evil deeds throughout time, but was frozen in the  Antarctic for all the bad things we've done. Somehow made it out and back to  the world in 2010. Although we were frozen we managed to keep our super  ears to listen to the music going on all over the world, wanted to be part of this  amazing culture you humans have created and here we are. 
Well long story short, This is what we are. 
BUT WHY THO: You all have been together for over a decade, do you have any advice to new  bands on how to make it through tough times? 
JEAN-KEN JOHNNY: Some people say penetrating your own will is the only key for success. In a way  it's true but not always. Do what you wanna do of course but never forget who  is beside you. 'Cause that success you're talking about might be yours only and  might not be a success to the others. 
It's true you have to make decisions by yourself throughout time and life, but  that's the same for everyone else.  If you are in a team everyone has their role has their own ideology has their  own taste. I think understanding what your role is and also giving a role to the others, and  understanding it as well is a point to keep it up. Consequently, believe in your comrade as you believe in yourself. Hope you all form a great band and rock the world my friends.
---
Fans can stream Demon Slayer now on Crunchyroll. Interested in more anime music? Crunchyroll has more than 3,200 music videos including OP's and ED's from all your favorite shows at https://www.crunchyroll.com/music.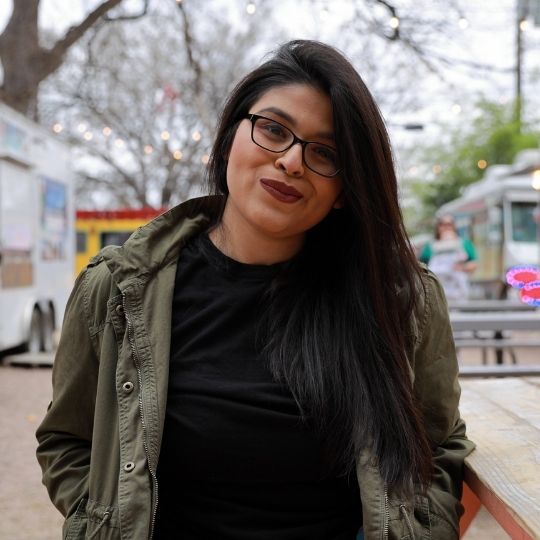 Kate Sánchez is the Founder and Editor-in-Chief of But Why Tho? A Geek Community. There, she coordinates film, television, anime, and manga coverage. Kate is also a freelance journalist writing features on video games, anime, and film. Her focus as a critic is championing animation and international films and television series for inclusion in awards cycles.