Reading Time:
4
minutes
World War II period films and television series, mini and otherwise, are almost endless. While war itself tends to be the topic, Transatlantic is a mini-series that stands in conversation with war stories while also focussing on a very specific period of time, in one place, but on the human toll of the war often ignored when not in the tranches. Set in Marseille during 1940 and 1941, Transatlantic is inspired by the true story of Varian Fry, Mary Jayne Gold, and the Emergency Rescue Committee. The group risked their lives to help more than 2000 refugees escape occupied France, including many artists on the Nazis' most-wanted list. Presented as an international gang of young fighters, the group and their famous charges occupy a villa at the edge of the city, where the threat of mortal danger gives way to unexpected collaborations, consequences, and histories.
Created by Daniel Hendler and Anna Winger, Transatlantic is a tight story that manages to paint a history I hadn't known. At times, the series makes you laugh and smile, but it does that while never losing the stakes that the people on the screen face. That said, Transatlantic is a painful watch when it needs to be. It doesn't hold back on showcasing the pain, loneliness, and hopelessness involved in immigrating to a new country for safety with prejudice surrounding the process that resonates today—especially as a refugee. There are two parts to this. The first-way Transatlantic does this is by highlighting the dehumanization that Jewish refugees feel both by the fascist Nazis and the bureaucratic Democratic capitalists who value the dollar and selling cars in Germany over saving people from the genocide of the Holocaust.
This two-fold dehumanization is a narrative choice that shows that while the Nazis were the fascists who perpetrated the genocide, the United States, France, and every Allied country we champion in history were complicit in no uncertain terms. While there are Americans helping Jewish refugees immigrate to safety, there are just as many Americans standing in their way and placing profit over people.
Early in the series, in the first episode actually, Transatlantic presents a look at what citizenship looks like when those in power don't believe you are a human. As Albert (Lucas Englander) stands in front of a French detention officer after being caught trying to stow away on a boat, he recounts each passport he has in possession. While the officer asks why Albert has them, Albert stands with his head held high, a tear falling down his cheek, defiance and pain building up in him. He tells him the sacrifices he's made for countries that deny him entry, for people who are revered, and ultimately says that none of it matters because Hitler doesn't believe he has a right to exist. It's a moment that sets the stakes and reality for the refugees at the center of our story.
But with the pain also comes a look at what life looks like in the moments where our characters try to do more than just survive. Audiences get to watch great love affairs, friendships, and a group of people who are pulled to people in the worst of circumstances, fight like hell to survive it, and find moments of joy along the way. A fantastic balance of showcasing life and the pain that accompanies it, Transatlantic is fantastic. While this is because of the fantastic writing, it's also because of the chemistry between the cast and their caliber of acting. While I haven't gone into detail on each of the actor's performances Cory Michael Smith, Ralph Amoussou, Deleila Piasko, Amit Rahav Gillian Jacobs, and Lucas Englander, have kinetic chemistry that propels the narrative.
Additionally, Transatlantic manages to tell a story that also takes into account queer identity, gender, and race in a thoughtful way that explores that identities intersect and the need to fight together. While there are moments that feel slightly ham-fisted, the ultimate message of Transatlantic respects the different struggles different marginalizations go through but also manages to show ways to come together under oppression.
This also helps to make the series feel contemporary, as do the analogous immigration experiences. The way identities intersect didn't need to a focus of the series, and often in WWII period pieces, it isn't, with studios instead choosing to silo historical experiences into neat lanes. Instead, Transatlantic tells a story of blurred lines, a united cause, and a path forward that connects back to today.
We see moments of espionage, moments of fighting, moments of immense danger, and even heavier fear. Transatlantic manages to be so much without embodying the same tropes that come with telling a WWII-period story, particularly when focused on Jewish survival. The story is buried deep in history, but it also manages to capture the historical parallels, even if that isn't the focus. In Transatlantic, a fascist is a fascist, and those who don't fight them are just as guilty.
Wonderfully acted and expertly crafted when it comes to narrative and visual design (from cinematography to costuming), Transatlantic is phenomenal. A powerful mini-series that has an endless depth of emotion and just as much fight, it's one of Netflix's finest.
Transatlantic is streaming now exclusively on Netflix.
Transatlantic
TL;DR
Wonderfully acted and expertly crafted when it comes to narrative and visual design (from cinematography to costuming), Transatlantic is phenomenal. A powerful mini-series that has an endless depth of emotion and just as much fight, it's one of Netflix's finest.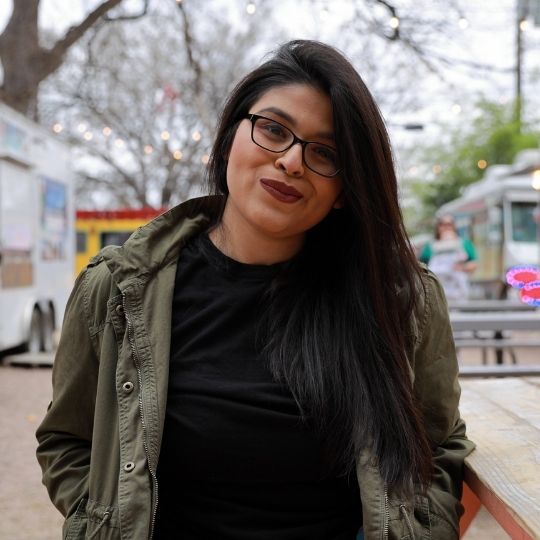 Kate Sánchez is the Founder and Editor-in-Chief of But Why Tho? A Geek Community. There, she coordinates film, television, anime, and manga coverage. Kate is also a freelance journalist writing features on video games, anime, and film. Her focus as a critic is championing animation and international films and television series for inclusion in awards cycles.