Reading Time:
3
minutes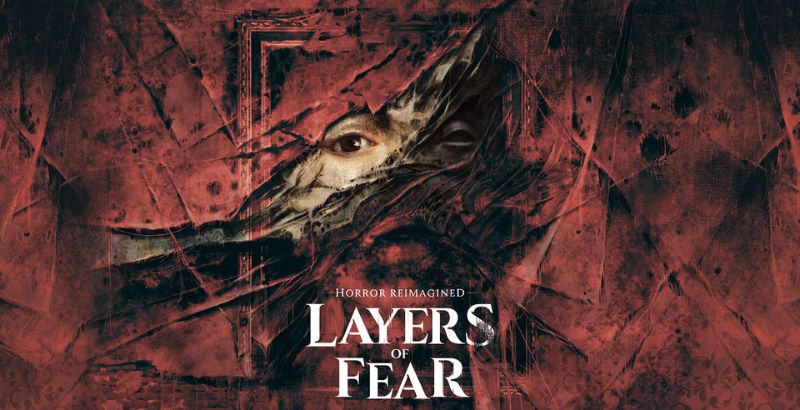 Horror fans rejoice! In advance of the global release of Layers of Fear (2023) this coming June, Bloober Team and Anshar Studios are thrilled to share new gameplay footage showcasing the game's performance on Unreal Engine 5, including brand-new mechanics and stunning visual enhancements. Layers of Fear (2023) will be one of the first titles ever released on Unreal Engine 5 and was built from the ground up to maximize all of the engine's performance capabilities, creating a holistic, immersive horror experience with unparalleled technical specifications.
Layers of Fear (2023) supports Ray Tracing, HDR, and 4K resolution, increasing visual accuracy, realism, the quality of in-game reflections, and overall graphical fidelity. As well the game utilizes Lumen global illumination to achieve superbly dynamic lighting, Niagara visual effects to create particle effects in real-time, and Action System Controls to improve the development process and optimization of all gameplay mechanics.
In an accompanying statement, Anshar Studios Creative Director, Damian Kocurek, said that "Creating games with Unreal Engine 5 is a great opportunity for the whole team, as it means our game development process can skyrocket in quality. It has an incredible power when it comes to the implementation of dynamic lighting, shadows, and potentially beautiful worlds for players to explore." He added, "We hope that—thanks to the engine—we'll provide players with the unique, immersive, visually stunning, and atmospheric experience in graphical fidelity."
Layers of Fear (2023) presents a unified vision of horror reimagined and will be the ultimate experience for both returning fans and newcomers to the franchise. Featuring the original Layers of Fear, Layers of Fear 2, as well as all DLCs (including a new chapter entitled "The Final Note" that provides an alternate perspective on the first game's storyline), the game will also introduce the never-before-told story of The Writer, a harrowing tale that ties each entry in the series together. Layers of Fear (2023) will launch on PC, PlayStation 5, and Xbox Series X|S consoles in June of 2023.
Layers of Fear (2023) introduces new core gameplay mechanics that elevate and expand the player's experience. One such improvement is the addition of the lantern, a useful tool that will prove essential in confronting the fears that lurk within the game's story. The music of the game has also been updated, as Arek Reikowski, the two-time nominee in the Best Soundtrack category of the Hollywood Music in Media Awards and winner of the Digital Dragons Best Soundtrack award for The Medium, has composed a hypnotic score that adds an extra layer of tension to the game. His hauntingly beautiful compositions—paired with the enhanced visual fidelity made possible by Unreal—will leave players sitting on the edge of their seats with chills shooting down their spines.
Key Features:
The Ultimate Layers of Fear Experience – The series's crowning work casts an overarching narrative over the entire franchise.
Horror Reimagined – Everything in the Layers of Fear series melds together into a single experience, including all DLCs, so players can find all the answers they seek.
Shocking New Looks – Enhanced with Unreal Engine 5's improved technology. This version offers a more immersive horror experience with the addition of Ray Tracing, HDR, 4K resolution, and the Lumen system.
Psychological Horror – A grim but gripping first-person psychedelic horror game focused on tense exploration, puzzle-solving, and immersive storytelling. Discover what lies in the depths of the human psyche with this mature, cathartic game.
New tricks – New brand-new core mechanics that will be introduced to Layers of Fear and its sequel, as well as additional features, so all the chapters and stories will blend seamlessly
Horror Through the Many Lenses of Art – Explore the depths of obsession with three different stories of craft-obsessed protagonists (The Painter, The Actor, and The Writer), which are interwoven to create a truly immersive experience and gripping storyline
Classical, Ominous Soundtrack – Hauntingly beautiful soundtrack composed by the highly-acclaimed musician Arek Reikowski. He has composed a hypnotic score that adds an extra layer of tension to the game and will leave you on the edge of your seat
Layers of Fear is being published by Bloober Team and co-developed by Bloober Team and Anshar Studios and will be available in June 2023. To be up-to-date with the latest news, wishlist the game over on Steam and follow Bloober Team on Twitter, Facebook, and Instagram.