Reading Time:
5
minutes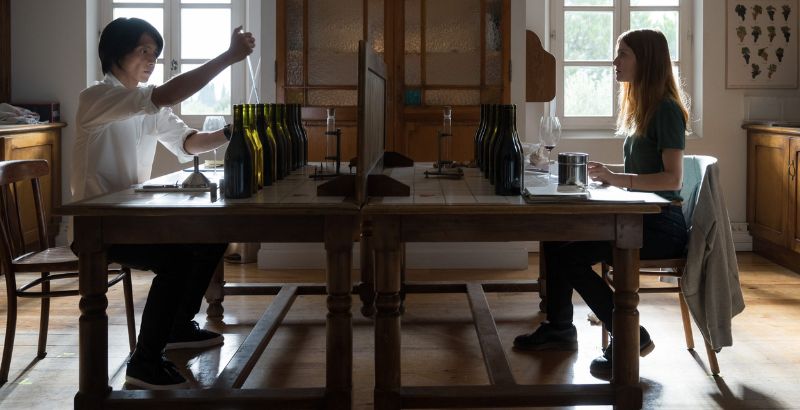 Set in the world of gastronomy and fine wines Drops of God is the latest drama series from AppleTV+. Adapted from a manga of the same name by mangaka Shu Okimoto and ANDO YUMA (published in English by KODANSHA), the series is created by Quoc Dang Tran and departs from the source by centering the story around a renowned French oenologist instead of a Japanese one. Yutaka Kanzaki has been changed to Alexandre Léger, creator of the famous Léger Wine Guide and emblematic figure in enology. But like the manga, this icon in the world of wine has just passed away, leaving behind a daughter, Camille (Fleur Geffrier), and a spiritual son, Issei (Tomohisa Yamashita).
Camille lives in Paris and hasn't seen her father since her parents separated when she was nine years old, leaving her to pick up the pieces of his death when she's summoned to Tokyo for a reading of his will. But when she makes it to Tokyo and the will is read, she discovers that her father has left her an extraordinary wine collection not to her, but the winner of a contest of Léger's own design. In order to claim her inheritance, Camille must compete and win against Issei, who her father took under his wing and trained. As the two compete, their lives collide and history begins to unravel while they each build their own futures.
The series tells one story, but instead of keeping a focus on one linear narrative, it explores the branches created from one man's choices which all lead to the moment where Camille and Issei are sitting across each other, fighting for the Léger fortune and their own self-worth. To do this, the series uses flashbacks to add context to choices made and mysteries built up throughout the season. That said, while excessive use of flashbacks can be done to highlight memories, Drops of God does this differently.
Some episodes just zero in one piece of the Léger history to connect everything back to Alexandre, and other episodes instead use sense-based memories to move back in time and uncover memories. By tying tastes and smells to moments in time, Camille unpacks her past for the audience. She chases down memories, and the audience gets to learn why alcohol overpowers her senses and more. Some moments of reflection and reveals can feel disjointed at their start, but ultimately always come back to a center that pushes the narrative to greater heights.
My largest issue with this take on Drops of God is that they've changed the mythic wine oenologist Yutaka Kanzaki to a Frenchman, and the main character to a Frenchwoman. While the series itself is fantastic, knowing the depth of the manga and how it centers Japan's wine culture, it's a misstep that centers Europe in an unnecessary way. While I notice this deviation and wish the series had kept Shizuku in more than just Camille's middle name, someone with no knowledge of the original work will not have this issue.
You can expect changes in the world of manga adaptations from outside of Japan. And thankfully, this one is a concerted effort to capture the spirit of the original, even if they need to have a white woman at the center. That said, the choice to change up the cultures may be less insidious and more one made to differentiate this adaptation from the Japanese production Kami no Shizuku, a live-action series based on the same source. In the Japanese name alone, it's simple to see how Camille's change in name took inspiration from the original while also making her a new creation altogether in many other aspects.
Still, as much as I wish the series had kept both leads Japanese, the way that the showrunners have changed the story allows it to blossom into something new and unique. If we allow the space for creative adaptation of written work, Drops of God is an example of where concept and reverence to a source meets finessed execution for something brilliant.
Drops of God excels in its storytelling because of the way it embraces a multilingual format. While Pachinko and Drops of God are worlds away from each other in tone and narrative, the way both use different languages to set periods in time, characters' relationships to each other and the spaces they inhabit, and ultimately to push the story further should be noted because they are both on the same network—or streaming service. For this newest entry into the AppleTV+ line-up, French, Japanese, and English are the languages of choice and each character moves through all three with varying degrees of comfort and ability. This allows the showrunners to create distance, closeness, and ultimately highlight the growth of each character in the narrative at the same time.
While Camille gets the lion's share of the series, Issei is a force. He is Camille's foil, but he is also his own person being put through his own familial and emotional gauntlet as well. With the time he does have as Issei, Tomohisa Yamashita makes the most of it. Mostly somber and distant in his approach to others, Yamashita plays this character delicately, balancing a need for acceptance against an arrogance of ability that yields fantastic results. Complex from the moment he steps on screen to when the audience learns his place in the larger Léger story, Yamashita is the star of the series, regardless of how much time he spends on screen in comparison to the series lead.
That said, Fleur Geffrier as Camille gives the audience a complex exploration of a character clawing her way out of a mountain of trauma and trying to both grieve her father and despise him at the same time. When you add in the competition to how she relates to Issei and her father, Camille becomes a character that is constantly fighting, and the narrative fits this. Whenever she or Issei feels comfort from any relationship or situation, it's ripped away from them. And how the two come together while competing against one another for a fortune is so wonderfully executed by both actors and the script that every change made pays off.
Drops of God is very different than its source material but that's not all bad. Creating a Eurocentric story notwithstanding, Drops of God is  a thrilling series that manages to keep viewers on the edge of their seats, and all we're watching are wine tastings. Sure, there are elements that make the series more than just a simple tasting — it's about how those tastes and smells impact who you are, building up over time to create an experience and a person. Still, in all of that, we move from one competitive tasting and see each layer of the story develop with the next. While the series feels as if it's rushing to a conclusion in the last two episodes, on the whole, it's a divine series.
Drops of God begins streaming now, exclusively on AppleTV+.
Drops of God
TL;DR
Drops of God is very different than its source material but that's not all bad. Creating a Eurocentric story notwithstanding, Drops of God is thrilling that manages to keep viewers on the edge of their seat and all we're watching are wine tastings.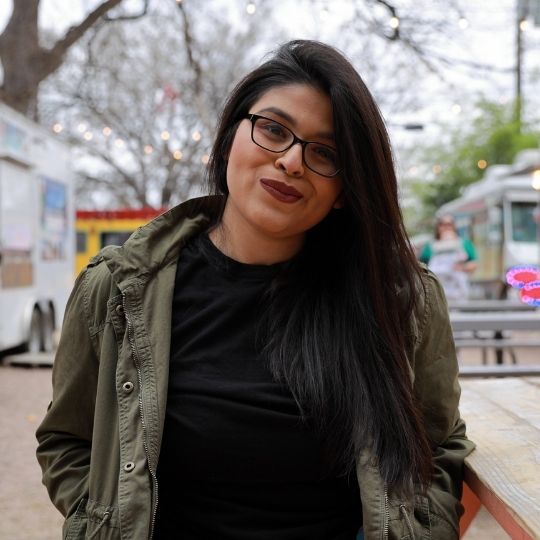 Kate Sánchez is the Founder and Editor-in-Chief of But Why Tho? A Geek Community. There, she coordinates film, television, anime, and manga coverage. Kate is also a freelance journalist writing features on video games, anime, and film. Her focus as a critic is championing animation and international films and television series for inclusion in awards cycles.