Reading Time:
2
minutes
This article contains spoilers for The Mandalorian Season 3 Episode 4
In The Mandalorian Season 3 Episode 4, we finally learned who saved Grogu from the Jedi Temple during Order 66. None other than Jedi Master Kelleran Beq, The Sabered Hand.  But who is Master Beq and why is his appearance in The Mandalorian so important? Well, it is very likely that many viewers will have no idea who Master Beq is but they may recognize the actor who plays him, Ahmed Best.
Ahmed Best is one of the few actors in the Star Wars franchise to play multiple characters. Amed is best known for his role as Jar Jar Binks in the Prequel Trilogy. Amed faced unbelievably unfair treatment by fans following his performance which almost led to his suicide. In the face of truly horrendous fan reaction, Best would reprise his role as Jar Jar Binks in the animated series Star Wars: The Clone Wars and in video games. Following an outpouring of fan support, Best would be cast to play a new character, Jedi Master Kelleran Beq in 2018.
Jedi Master Kelleran Beq served as the guide for Padawans as they went through their Jedi Trails. This was brought to life in the show Star Wars: Jedi Temple Challenge. In the style of The Hidden Temple, the series placed young ones against each other on a training course to test them on their Jedi Trails. Joined by his complain droid, AD-3, Master Beq guided contestants as they were pushed to demonstrate their prowess in the Jedi principles of strength, knowledge, and bravery.
If you missed it, this might have been due to the series airing on StarWarsKids.com and its YouTube Channel. Having seen them myself, I can say they are certainly worth a watch. If not only to test your own Star Wars knowledge. The show's structure is very reminiscent of shows like The Hidden Temple so the nostalgia of seeing your childhood shows adapted to a new audience is a treat. More importantly, it gave Ahmed Best an opportunity to mold a character all his own.
Ahmed Best's portrayal of Jedi Master Kelleran Beq in Star Wars: Jedi Temple Challenge will give you some insight into his character. Best himself was inspired by Obi-Wan, Yoda, and Shaolin monks from his childhood kung fu movies when developing the nurturing Jedi Master. At Master Beq's center is a desire to teach the next generation and be an example for the future. In many ways, Best gets to that for a new generation of Star Wars fans as they see a person of color wielding a lightsaber in The Mandalorian. 
Given Jedi Master Kelleran Beq's escape in The Mandalorian Season 3 Episode 4, chances are we haven't seen the last of Ahmed Best. Seeing Best on screen is such a heartwarming experience that will longtime fans with joy and provide a new generation of fans to experience Best's work for the first time. If there was anyone who was going to rescue Grogu from Order 66, I am glad it was Ahmed Best as one of the best Jedi in the Order.
The Mandalorian Season 3 Episode 4 is available now, with new episodes of The Mandalorian premiering Wednesdays on Disney+.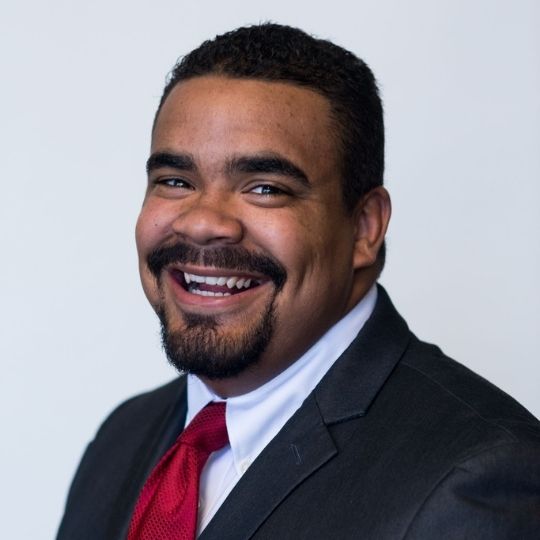 I am just a guy who spends way to much time playing videos games, enjoys popcorn movies more than he should, owns too much nerdy memorabilia and has lots of opinions about all things pop culture. People often underestimate the effects a movie, an actor, or even a video game can have on someone. I wouldn't be where I am today without pop culture.