Reading Time:
2
minutes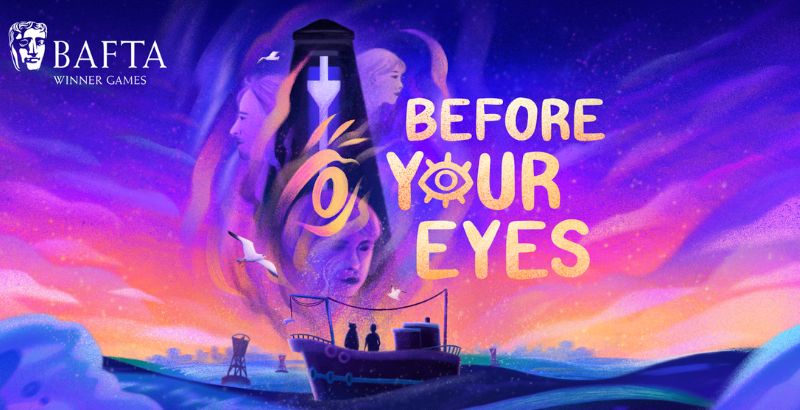 Today, GoodbyeWorld Games, alongside publisher Skybound Games, is proud to announce that the BAFTA award-winning title Before Your Eyes is now available on mobile devices via an exclusive partnership with Netflix and is included with a Netflix subscription. To celebrate the launch, Before Your Eyes will be 50% off for the next ten days on Steam.
By combining its innovative blink interaction mechanic with a charming world and a fully voice-acted story, Before Your Eyes is a perfect match for mobile gamers, and now you can take this deeply emotional and relatable journey wherever you go. With more than 15 award wins and nominations to date, the game is a critical success across wide audiences and will continue to gain broad attention now through Netflix.
"We designed Before Your Eyes as a game that could be played and enjoyed by truly anyone and anywhere, not just experienced gamers, so for us, there is truly no better home for it than Netflix and on mobile," said Graham Parkes, the games lead writer and creative director. "We use our phone cameras every day to share meaningful daily experiences, so it feels like a natural fit to now use this technology to explore the life of the player's character and drive their narrative journey."
In Before Your Eyes, players find themselves in the company of The Ferryman, tasked with locating souls who have lived extraordinary lives and transporting them to the afterlife. While sailing to their ultimate destination, players must reflect on the character's life, the meaningful choices they made, and the moments that defined who they were. All of this is controlled through the eyes of the player. Utilizing your phone's camera, each player's glances and blinks will drive the narrative journey in Before Your Eyes. Literally experiencing the events of the game through the character's eyes, players are able to view each memory and control important choices throughout the story.
For more information about Before Your Eyes, please visit the Steam store, and follow the social channels on Twitter, Facebook, Discord, and YouTube.