Reading Time:
5
minutes
The Bob's Burgers Movie has finally arrived and it is a delight. Whether you've been following the animated adventures of Bob Belcher (H. Jon Benjamin) and his family as they attempt to keep their burger restaurant open or the feature film is your first exposure to the world of Bob's Burgers, it's packed full of hilarious moments and well-timed musical numbers. Not to mention that you'll probably be craving a burger and fries once you leave the theater.
As an avid lover of animation, I've been enjoying the diversity of animated films in the past few years. From Spider-Man: Into The Spider-Verse to The Bad Guys, there's been a wide range of stories as well as a variety of techniques used to bring those stories to life, and they often rival or even surpass live-action films. The Bob's Burgers Movie joins these ranks as it's one of the first theatrically released 2D animated films in nearly a decade. And it joins the ranks of series like The Simpsons in gathering enough acclaim to receive its own feature film. In that vein, here are five animated series that I think deserve the feature film treatment.
Rick and Morty
If you were to ask someone what the most popular animated series in the world is, their answer would more than likely be Rick and Morty. The series, created by Justin Roiland and Dan Harmon, follows genius inventor Rick Sanchez and his neurotic nephew Morty as they embark on misadventures throughout time and space, which leads to hilarious, and sometimes sobering, results. Rick and Morty gathered praise due to a mix of science fiction, humor, and emotional moments throughout its five-season run. I think those qualities would translate well to the silver screen. The titular duo showed up in Space Jam: A New Legacy after an unnamed—and potentially horrifying—encounter with the Tasmanian Devil.
American Dad
Seth MacFarlane has served as the creative force behind a collection of animated shows over the years, most notably Family Guy. But the standout is definitely American Dad. Co-created with Matt Weitzman and Mike Barker, the series revolves around CIA agent Stan Smith (voiced by MacFarlane) and his family: his wife Francine (Bob's Burgers alum Wendy Schaal), activist daughter Hayley (Rachel MacFarlane), geeky son Steve (Scott Grimes), hedonistic alien Roger (also Seth MacFarlane) and Klaus (Dee Bradley Baker), a goldfish with the brain of an Olympic skier. The show's only gotten wilder and more entertaining since its move to TBS and I'd love to see a movie embrace that. Baker even hinted back in 2013 that there were plans for a film adaptation focused on Roger. No word has come on that front since Baker departed the show. MacFarlane has also stepped back from creative duties, choosing to pour his focus into other series such as The Orville: New Horizons.
Ben 10
Ben 10 is wish-fulfillment at its finest. The original series is about 10-year-old Ben Tennyson discovers the alien device known as the Omnitrix which allows him to transform into a variety of superpowered aliens. He battles a variety of supervillains during his summer vacation in what was a huge hit for Cartoon Network. It's spawned three spinoffs and two live-action films, as well as an entire multimedia franchise. Given the series' continuing popularity, as well as the superhero genre continuing to have a major foothold in pop culture, a Ben 10 animated feature film would serve as a way to introduce a new generation of fans and pay homage to the series' roots. With three different series to choose from (the original, Alien Force/Ultimate Alien, and Omniverse), the possibilities for a feature film are endless. A feature film would also give the writers and directors carte blanche to create a new set of aliens for Ben to use in battle.
Young Justice
Whatever you think of the current crop of live-action films based on DC Comics, the general consensus is that DC's heroes thrive in animation. A key example of this is Young Justice, co-created by Greg Weisman and Brandon Vietti. The series focuses on the younger heroes of the DC Universe as they carry out espionage missions; over the course of four seasons, they've faced bigger threats including the forces of Apokolips. The latest season, Phantoms, will see its season finale bow next Thursday; while there's been no word on a fifth season yet, the series could definitely benefit from an animated series, especially as the recurring threats of Vandal Savage and Darkseid have yet to be dealt with. Fans can also show their support for future Young Justice projects by picking up the upcoming Young Justice: Targets miniseries written by Weisman and illustrated by Christopher Jones.
The Dragon Prince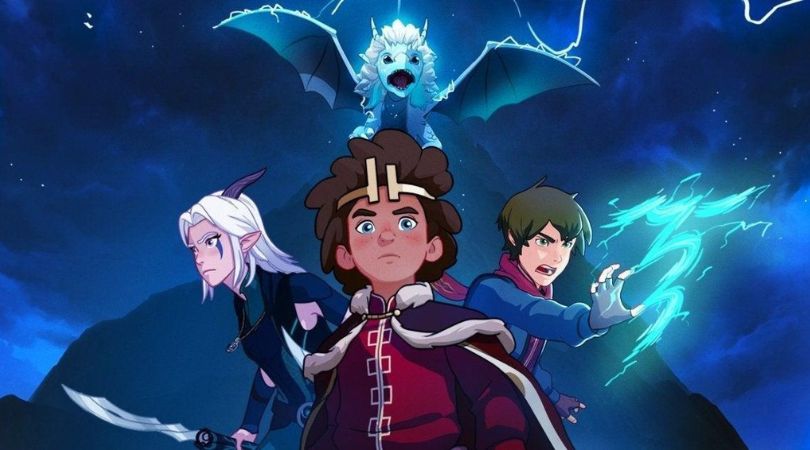 Netflix's slate of original programming has given rise to a collection of genuinely great animated series, including The Dragon Prince. Co-created by Avatar: The Last Airbender showrunner Aaron Ehasz, the series features a collection of adventurers as they protect, you guessed it, a dragon prince while trying to end a centuries-long war. In its three-season run, the series has become known for its stunning visuals as well as its rich worldbuilding and layered characters, which isn't surprising given the creative pedigree attached. Another popular Netflix animated series, Trollhunters, received a feature film last year, so I could definitely see The Dragon Prince getting the same treatment. And it'd be timely too. Fantasy is starting to make a huge comeback with series like The Legend of Vox Machina.
---
These animated series are just the tip of the iceberg; there are plenty of other cartoons that would make a great feature film. Hopefully, the reception to The Bob's Burgers Movie and other animate films paves the way for more series to get their shot.
The Bob's Burgers Movie is playing in theaters nationwide. Get your tickets now with our affiliate link.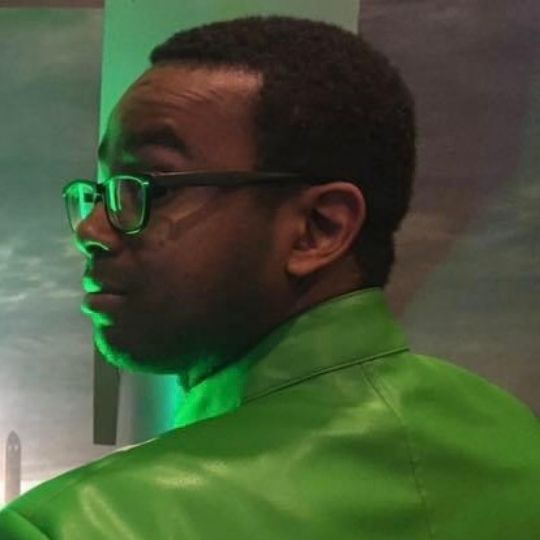 Born and raised in Texas, Collier "CJ" Jennings was introduced to geekdom at an early age by his father, who showed him Ultraman and Star Trek: The Next Generation. On his thirteenth birthday, he received a copy of Giant Size X-Men #1 and dove head first into the realm of pop culture, never looking back. His hobbies include: writing screenplays and essays, watching movies and television, card games/RPG's, and cooking. He currently resides in Seattle.