Reading Time:
2
minutes
Nothing beats a good one-shot, and that's where Let's Go Karaoke! (Karaoke Iko!) finds itself —if you can look past one element. Written and illustrated by Yama Wayama, Let's Go Karaoke is published and localized in English by Yen Press. The one-shot is translated by Leighann Harvey and features lettering by Chiho Christie.
In this one-shot, Satomi Oka is the top singer in his middle school choir. Stoic, nothing really ruffles Satomi's feathers, that is until he is accosted by a stranger from the shadows who demands, "Let's go karaoke!" The stranger in question is a yakuza named Kyouji Narita. Sure Narita doesn't scare easily, but the terrifying prospect of losing the boss' karaoke contest, with the loser forced to get a tattoo to be selected and torturously applied, is too much to handle. As such, Narita has searched the choir competitions and decided that Satomi, the head of the best choir in the city is the one he needs to help him through vocal rehearsals.
Let's Go Karaoke isn't just about karaoke. Instead, it's about what the two bring into each others' lives from across different worlds. Satomi is unafraid of delivering critique, including for himself. While Satomi decides to help train the Yakuza (although he didn't really have a choice when Narita just abducts him whenever he needs to), he's also having to deal with his own voice. With his voice changing, his choir is in question. Satomi needs to rethink how he sees himself and his relationship with Narita becomes central to that.
Let's Go Karaoke! isn't bad, but the relationship between the two leads with such a stark age gap is a hard hurdle to clear since the one-shot hints at romance. While I can say I'm thankful that it only implied romantic feelings, at least one way, and didn't show them, it still makes the entire story hard to sit through. This is compounded by the one-shot's lack of absurdity despite its premise. I mean, for a story about a Yakuza asking a choir boy for singing lessons in order to win a Yakuza-run karaoke contest seems like something that thrives in camp. But instead, it leans hard into drama with light moments of comedy that show a boy in a world he absolutely doesn't belong in.
Additionally, the artwork in this one-shot is more akin to what you'd find in the 90s or early aughts title. This isn't a knock against it, but with such a stylistic approach to the art, Wayama may restrict their audience size by what some may find aesthetically aged even though the manga's original publication year was only 2020. The aesthetic also made my reading experience anticipatory, bracing for an inappropriate romance to take off because, let's be real 90s BL did that too much. While mutual respect and admiration could be the core here, by the one-shot's end, it's fairly clear that there was something more especially with dialogue you would find in a romance featured.
Let's Go Karaoke! is a fine read, and as a one-shot works for the most part. If age-gaps, platonic and otherwise don't bother you, then this is definitely one that makes a good read.
Let's Go Karaoke! is available wherever books are sold. 
Let's Go Karaoke!
TL;DR
Let's Go Karaoke! is a fine read, and as a one-shot works for the most part. If age-gaps, platonic and otherwise don't bother you, then this is definitely one that makes a good read.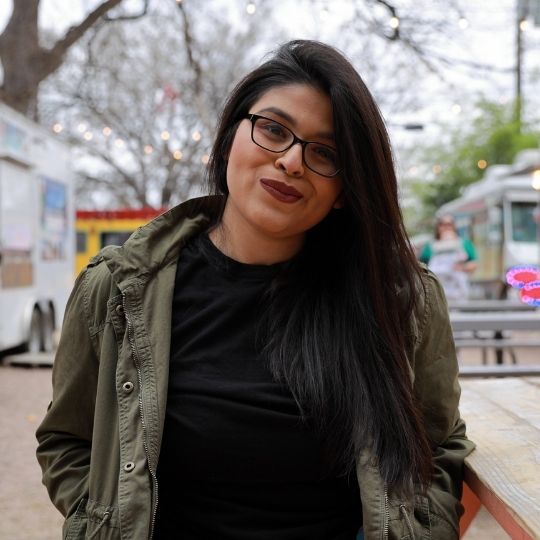 Kate Sánchez is the Founder and Editor-in-Chief of But Why Tho? A Geek Community. There, she coordinates film, television, anime, and manga coverage. Kate is also a freelance journalist writing features on video games, anime, and film. Her focus as a critic is championing animation and international films and television series for inclusion in awards cycles.