Reading Time:
2
minutes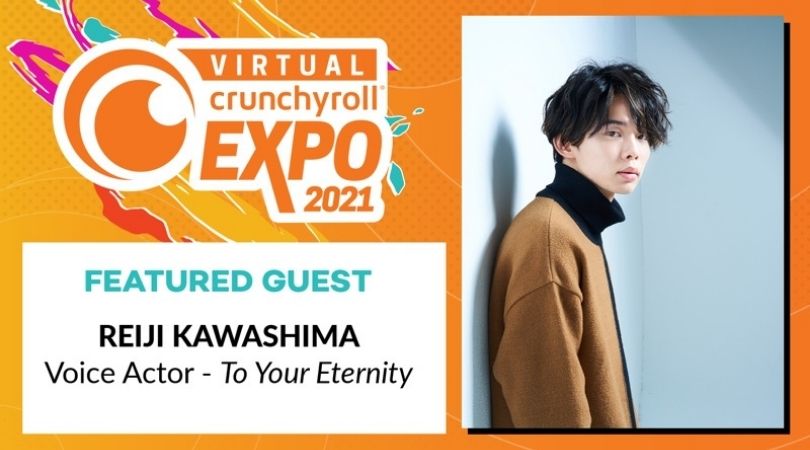 With a bit over half the season done, To Your Eternity has gotten a reputation for emotional moments and memorable characters. With a lot of the cast shifting from story to story, one of the few constants is the series main character Fushi, voiced in the Japanese by Reiji Kawashima. Kawashima was kind enough to take a little time to answer some questions we had about voicing Fushi, and fan reactions to the show. Read on to learn what the actor had to say.
---
But Why Tho: At the start of To Your Eternity Fushi has a limited amount of emotional expression. Did you find it challenging to portray a character without the usual range of human expression?
Kawashima: It was difficult to express what Fushi was feeling without a language. However, now that I think about it, the things that Fushi wanted to express at the beginning of the story were mostly primitive desires, so it was easy to do because his intentions were clear. 
But Why Tho: Fushi has not only spoken in his normal human voice now but as both the wolf and the bear. Is it tough to try to keep the dialogue feeling like Fushi with how different the character's voice sounds in those forms?
Kawashima: It was really difficult (laughs). Many of the lines for the animals were done without the use of the voice changer, and it was difficult to keep the voices of those animals and still express them in a way that could be understood with the animation.

But WhyTho: Has there been a particular moment voicing Fushi that has been your favorite from the show so far?
Kawashima: It was fun to act out scenes where I felt physical and emotional pain, something I don't often get to experience in my daily life. Although it was a lot of work during preparation and while playing the role… (laughs)

But WhyTho: To Your Eternity is a very emotional story. I've seen a lot of videos of people reacting to the show where they are clearly being impacted emotionally by the series. How do you feel knowing that a project you are working on is connecting to people so strongly?
Kawashima: Although Yoshitoki Oima sensei and I are Japanese, I see that the emotions we feel through stories are universal to all human beings. I was very happy to see how people from overseas reacted honestly and openly to our work, and I am glad that the quality of the work was conveyed to people all over the world through our performance.

---
And there you have it. A few thoughts from the voice of Reiji Kawashima about the experience of voicing Fushi. And if you want to experience Kawashima's work on the show firsthand make sure to head over to Crunchyroll where you can watch the entire season, with new episodes airing every Monday. And check back here every week for my weekly view of the latest journey of Fushi and company. And if you want to learn more about voice acting anime be sure to check out our recent interview with Cherami Leigh here.