Some of my very favorite stories are about relationships and family. Whether they're about siblings, parents, children, lovers, found families, or even your own self, stories about bonds, how they're forged, and how they're tested invariably get to me emotionally. My top indie comics: June 30th is all about these different relationships.
Chibi Usagi: Attack of the Heebie Cheebies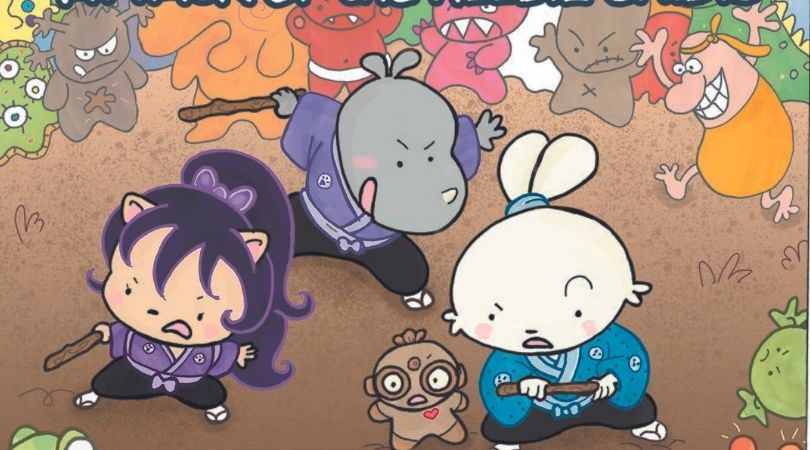 Creative Team: Julie and Stan Sakai, Emi Fujii, and Julie Fujii
Publisher: IDW Publishing
From the whole family of Usagi Yojimbo's creator comes an all-ages chibi tale of the rabbit ronin and his friends. While fishing one day, Chibi-Usagi, Tomoe, and Gen save a Dogu in peril who asks for their help in freeing his whole village from a cruel Salamander King who enslaved them all. It's not only adorable, but the story is truly heartfelt and endearing. It's never too childish yet, in its kid-friendly style of humor, I cackled at its gags the whole way through. Whether you've ever followed Usagi's adventures before or not, this comic is a great place to start.
Creative Team: Chip Zdarsky, Phil Hester, Andre Parks, Dee Cunniffe, and John J. Hill
Publisher: Image Comics
Crossover is a giant meta-series where every comic character ever inked breaches their way into the real world. The U.S. government is, shockingly, at war with these "fakes," and it's caused great strife for refugees on either side. This issue marks the beginning of a new arc and delivers a powerful self-insert story by Zdarsky. As the real Zdarsky encounters the comic version of himself from Sex Criminals, he laments the power of his pen and his own deeply personal anguish. He also throws in quips abound about other comic creators. This metastory is unmatched and mirrors eerily an existence we have all been living trapped in via the bubble of COVID-19.
Creative Team: Michael Fleizach, Todd Hunt, Dave Mims, and Zack Turner
Publisher: Source Point Press

An 8-year-old is missing, and Francis Darling, a New York City vagabond with a drug addiction, struggles to get by. There is an incredible charm to Darling #1 with its exceptional aesthetic and slow-burning plot. I may not know where this story will lead yet, but I do know I'm in for a doozy. Additionally, a portion of the proceeds for this series is donated to help people struggling with drug and alcohol abuse.

Creative Team: Paul Allor, E. J. Su, Adam Guzowski, and Nathan Widick
Publisher: IDW Publishing
While Godzilla and Hedorah battle in Manhattan, one man is determined to save the one person he believes can truly save their city. For a total Godzilla newbie, I absolutely adored Godzilla Rivals Vs. Hedorah #1. It was unexpectedly emotionally poignant as well as rich with beautifully drawn, great kaiju action.
Made in Korea #2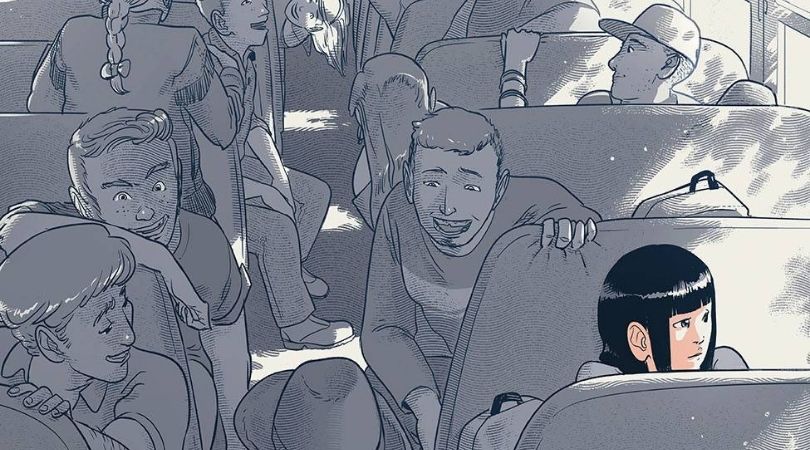 Creative Team: Jeremy Holt, George Schall, and Adam Wollet
Publisher: Image Comics
In a world where humanity can no longer have children, Proxies are the only but expensive way to simulate the experience of being a parent. Jesse is a Proxy with some sort of special code embedded in her by a rogue employee of the company who made her. But she's also a kid, trying to get by in a world where her parents haven't a clue how to be parents and her peers are, well, not her age and also humans. This issue raises more questions than answers, but they are all very, very good questions, indeed.
Creative Team: A.J. Marchisello, Marcus Rinehart, Stefano Simeone, Igor Monti, and Ed Dukeshire
Publisher: BOOM! Studios
A continuation of the Cartoon Network series of the same name, there's no need ever to have seen a single episode or played any Mega Man game to bear the full emotional weight of this mini-series. Mega Man is forced to rescue his father, Dr. Light, from the hands of Skull Man, who has gathered other Robot Masters to wage war against humanity. Nothing is taken for granted in this full-family affair, and everything is full of heavy moral quandaries. The only complaint I can give is that it's too short. However, the art is impeccable, and the story is intense. Well worth the read regardless of your Mega Man experience.
Creative Team: Bowen McCurdy, Kaitlyn Musto, and Jim Campbell
Publisher: BOOM! Studio's imprint BOOM! Box
I have adored this series from day one, but I could not have begun to suspect the monumental impact that this final issue would have on me. The inSPOOKters are a group of friends filming a ghost hunting web series when one of them becomes possessed by a demon. Their only chance of leaving Cape Grace is to discover the Demon's name and set it free. The series is a beautiful exploration of friendship, a queer relationship, and the ghosts of the past. This issue, in particular, features the strongest art and metaphors of the entire series as it concludes a series I wish could keep going on forever.
---
Family is a common theme in literature for a reason. These indie comics: June 30th embody some of the best of the genre, from siblings to parents and children, to lovers, to found family, to even your own self. Pick up these comics and more at ComiXology.com.