Want to hear something interesting? In the United States, about 0.6% of all adults identify as transgender. But in the gaming industry, transgender people make up 4% of game developers, according to a 2019 report by the International Game Developers Association (IGDA). So, where are all the games by trans developers?
Despite our gravitation towards making games and the countless contributions trans developers have made to the industry, representation is still a struggle. In stories, we often see ourselves reduced to our trauma. Adding insult to injury, we also often find our experiences clumsily portrayed by cisgender writers and designers with no real frame of reference for what it's like being trans. Meanwhile, behind the scenes, companies like Activision Blizzard claim that hiring diverse talent is just too hard.
But there is no shortage of awesome games being made by trans and gender-nonconforming developers! Whether you're looking for a soothing visual novel to relax and unwind with or a sweeping action RPG full of mystery and intrigue to explore, this list showcases just a few picks made by trans developers and gender-diverse creators that are ready to play right now or coming out this year.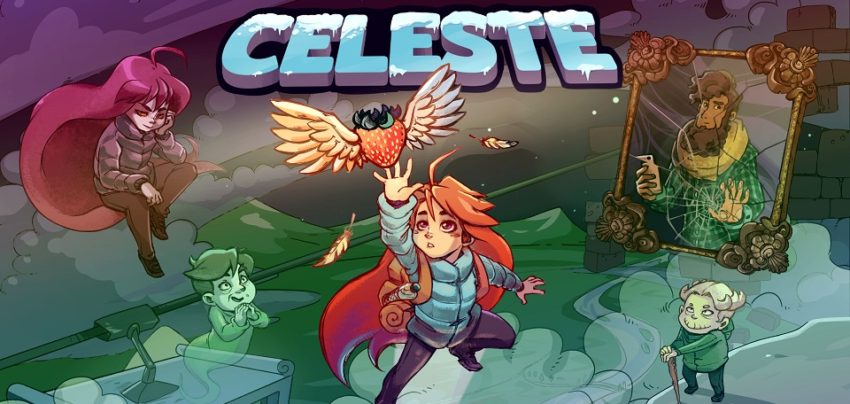 Celeste is a beautifully pixelated platformer about climbing a mountain. There's the physical mountain for which the game is named. But it's also about conquering one's inner demons and learning to live with (and maybe even love) yourself. The controls are simple to master, which is a relief because the levels offer layers of complexity. Critics and players alike were captivated by the relatable journey of Madeline, the game's protagonist, and many fans wondered if she was queer and/or gender diverse due to clues left in the game, like one scene showing Madeline's desk decorated with a rainbow pride flag and a trans pride flag, and a bottle of pills on her nightstand.
In November 2020, Maddy Thorson, Celeste's creator, made a Medium post confirming that Madeline was indeed trans and that in the process of telling Madeline's story, Thorson came to understand her own gender identity more fully as well.
"When Madeline looks in the mirror and sees her other self; when she attempts to abandon her reflection, who then drags her down the mountain; when the two reconcile and merge to become stronger and more complete… that was all unknowingly written from a trans perspective," Thorson wrote. "So maybe if you're a cis person and you personally relate to Madeline, you shouldn't feel like we pulled one over on you. Instead, you could take this as evidence that trans and cis feelings aren't so different, that the chasm between transness and cisness isn't such a wide gulf, and that most of the ways that trans existence is alien to you are the result of unjust social othering and oppression."
Platforms: Nintendo Switch, PlayStation 4, Xbox One, Linux, Microsoft Windows, Classic Mac OS
Playtime: 10-12 hours
Price: $19.99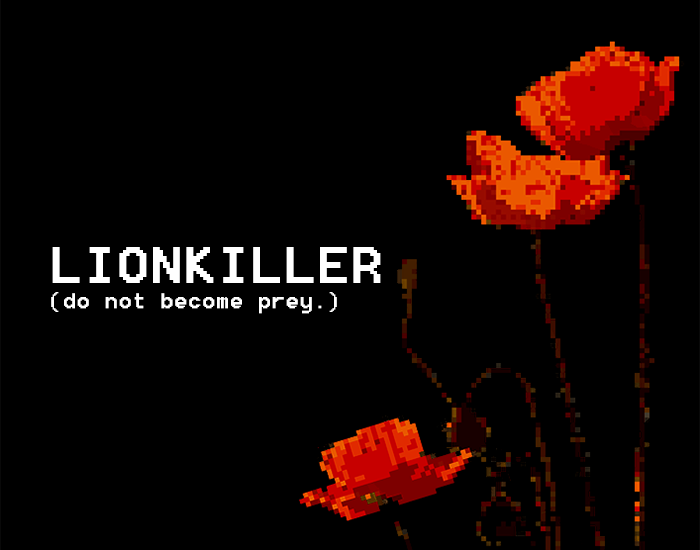 In 2020, LIONKILLER was nominated for the Independent Games Festival Excellence in Narrative Award. LIONKILLER is a text-based choose-your-own-adventure game made by Sisi Jiang, a non-binary narrative designer and journalist, whose work is known for covering themes of queerness and orientalism. Jiang built the game entirely in Twine, an open-source platform for crafting interactive non-linear stories. You play as Hua Mulan, a young lesbian coming of age amidst the First Opium War against the British Empire. In this super queer reimagining of the same historical source material that inspired Disney's Mulan, you can work in a flower shop, kiss a girl, and enact small acts of rebellion that ultimately shift the course of your personal history. It explores themes of nationalism, queer bodies, language, and war, all packaged within evocative and compelling prose!
Platforms: Microsoft Windows, Classic Mac OS
Playtime: 2 hours
Price: $10
The Hayseed Knight is a visual novel spinning mystery, comedy, and romance into a rollicking interactive tale shared by a rotating cast of colorful characters. Gorgeously rendered with hand-drawn animations and fully voice acted, the game invites the player to uncover the story of how Ader, a one-eyed farmboy with seemingly impossible dreams, becomes the most celebrated knight in the kingdom of Acazhor. Bursting with lore, The Hayseed Knight includes an in-game encyclopedia and promises a rich world to take in outside of just the main story. Its focus on creating unforgettable characters and a clever tale full of twists and turns has ensured its spot among some of the best visual novels out to date—while setting itself apart enough to attract new fans to the genre.
The Hayseed Knight started as the passion project of a single person. Trans developer Maxi Molina spent four years creating everything from the artwork to the writing, voiceover direction, animation, programming, and sound design.
Platforms: Microsoft Windows, Linux, MacOS
Playtime: 10 hours
Price: $14.99
"Having lost all our history, we needed a way to bring it back. So we resurrected our Black Trans ancestors using the most advanced technology we had. Those that were resurrected now live out their second life in a digital environment built to sustain them. However, when this environment begins to be appropriated for trans tourism, a group of Black Trans people decide to form a team to prevent the exploitation of the archive…"
Resurrection Lands is an online game by Danielle Brathwaite-Shirley, a trans developer and multimedia artist working to archive and celebrate Black Trans life. Influenced by retro gaming aesthetics, analog film, and Afrofuturism, the game takes players on a surreal, emotional journey centering Black Trans experiences and the importance of protecting the most vulnerable and marginalized members of our communities. In challenging what an archive can look and act like and gamifying how it is accessed, Resurrection Lands defies definition, providing a valuable reminder that video games can also be art.
Platforms: Windows, MacOS, Linux, Android, HTML5
Playtime: 1-2 hours
Price: Pay-What-You-Can
In this forthcoming game, players are invited to explore a heartfelt story set upon a traveling airship hospital in 1970s Australia. Playing as young Casey, a teenage journalist visiting the flying hospital for the first time, you spend your time as you choose: befriending passengers as they go about their lives onboard, shadowing or eavesdropping on the ship's staff, or going about uncovering the mysterious history of the airship itself. The choices Casey makes have reverberating effects on the outcome of the story, which moves in real-time, meaning that your time is precious, and where and when you choose to spend it makes for a different experience each time.
Set to release on Steam sometime in 2021, Wayward Strand is being built by Melbourne-based studio Ghost Pattern, including non-binary composer, sound designer, and audio programmer Maize Wallin. "We're excited about exploring inter-generational relationships in Australia. There is so much Aussie culture, humor, and nuance that we want to show the world," Wallin has said about the game. "We've met with [indigenous] consultants from the land our game is set on, consultants from medicine and chronic health. Every character has a deep history and personality, researched to a tee."
Platforms: Microsoft Windows, MacOS
Playtime: TBA
Price: TBA
Last but definitely not least, Bloom: Memories is another forthcoming game, set to release in Spring 2021 on Steam. An action/adventure RPG reminiscent of fantasy classics like The Legend of Zelda and The Lord of The Rings with modern twists, Bloom: Memories transports players to an ancient and magical world on the brink of war. Uniquely, the game emphasizes the power of emotion; unlike most RPGs, killing enemies isn't the only way forward. Allies and enemies alike are motivated by their emotions, and the player's choice to respond to and manipulate them may create more surprising outcomes than simply muscling their way through.
Bloom: Memories was dreamed up by Dani Landers, one member of the 4-person development team at Studio Fawn, over five years ago. Landers began to write Bloom: Memories shortly before starting her own transition, and the story explores themes of change and transformation reminiscent of her own life through the character of Ilana, who is set to become the first prominent transfeminine character in the fantasy RPG genre.
"I hope Bloom can show other companies that LGBT characters can offer so much more to a game than a cheap laugh or token stereotype," Landers said in an interview with Advocate. "That women, in general, don't need to be half-naked to pander to teens, that a transgender woman can be a deep, rich character, and that you don't even need to center your game around violence for it to be fun and engaging."
Platforms: Microsoft Windows, Linux, MacOS
Playtime: TBA
Price: TBA
---
Representation matters—not just in the content of stories themselves, but also in who gets to tell them. Next time you're looking for something new to play, let this list remind you that just as there's no one way to be trans, there's also no limit to what kinds of games trans developers can make. Supporting trans developers helps us continue to create a future where everyone is equitably and respectfully represented in gaming.