So you finished Netflix's Alice In Borderland Season 2 and don't know what to watch next? Well, we have you covered with anime, live-action series, and films that all hit key elements of the hit Netflix Original series. Based on the manga of the same name, there are a couple of key features to the series. First, it's an isekai, a genre of anime and manga where characters are transported to another world. Second and this is the big one, games. The survival of the main character Arisu in the series hinges on his ability to beat the games that he is thrown into, which takes both a physical and psychological toll on the character. Third and finally, no character is safe. Alice in Borderland doesn't coddle its cast in plot armor to say the least. So, with those elements in mind, we put together a list of what to watch after Alice in Borderland Season 2.
Now, this list features both feature films and series, while also including both animation and live-action, and aren't all from Japan. While the majority of the list was based on a previous manga, each of the pieces of media on this what to watch after Alice in Borderland list didn't use that as criteria; it's just a coincidence. So, if you liked any of the elements of the series, here are some other things to hit play on: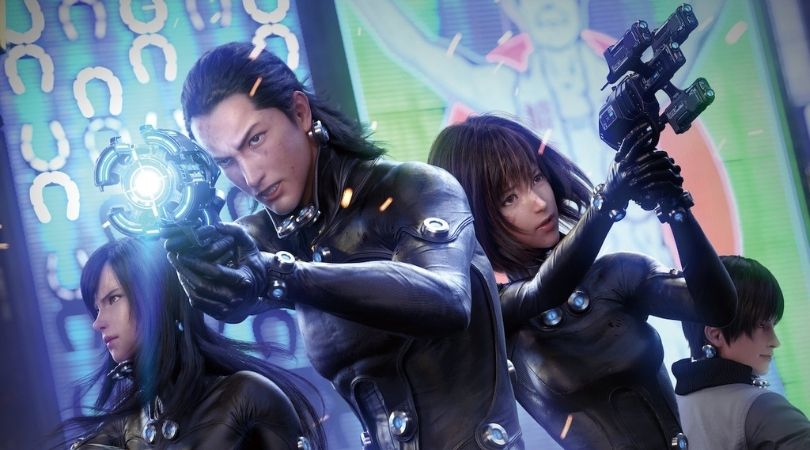 Directors: Yasushi Kawamura, Keiichi Sato
Story by: Hiroya Oku
Type: CGI Movie (based on a manga)
"People who have recently died are brought back to life and supplied with high-tech weapons in order to defeat an army of monsters in Tokyo and Osaka."
Animal World
Directors: Han Yan
Story by: Han Yan
Studio: Bridge
Type: Live-Action Film (based on a manga)
"Backed into a corner by mounting debts, a youth agrees to submit himself to a high stakes game of chance in international waters aboard a disused warship."
Darwin's Game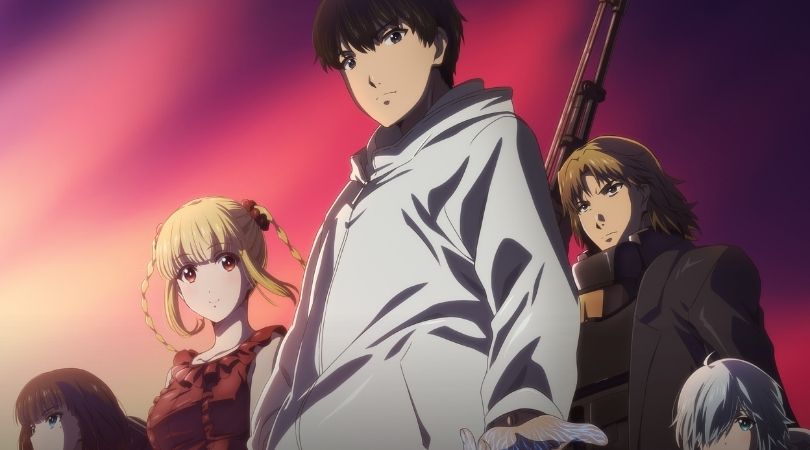 Directors: Yoshinobu Tokumoto
Story by: Shū Miyama
Studio: Nexus
Type: Anime Series (based on a manga)
"Kaname Sudo, an ordinary high school student, receives an invitation to try a mysterious app called Darwin's Game. Upon launching the app, he's drawn into a game where players fight one another using amazing superpowers called "Sigils." Unable to quit the game, he now must defend himself in spectacular battles against far more advanced players. Can he survive?"
Talentless Nana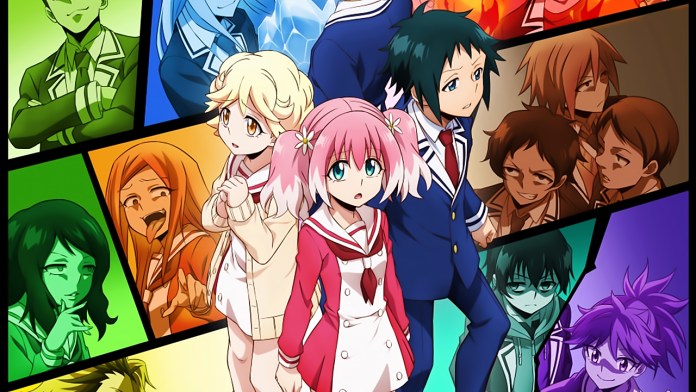 Directors: Shinji Ishihira
Story by: Fumihiko Shimo
Studio: Bridge
Type: Anime Series (based on a manga)
"Earth is under attack by ferocious, extraterrestrial monsters known as the Enemies of Humanity. But fear not! A unique preparatory school situated in a secret island location is currently training a collective of superpowered teenagers called the Talented to fight back against the aliens. Among them is blissful Nana Hiiragi, a seemingly powerless, pink-haired girl equipped with ample intelligence."
Battle Royale
Directors: Kinji Fukasaku
Story by: Kenta Fukasaku
Type: Live-Action Film (based on a manga)
"42 9th graders are sent to a deserted island. They are given a map, food, and various weapons. An explosive collar is fitted around their neck. If they break a rule, the collar explodes. Their mission: kill each other and be the last one standing. The last survivor is allowed to leave the island. If there is more than one survivor, the collars explode and kill them all."
Memories Of The Alhambra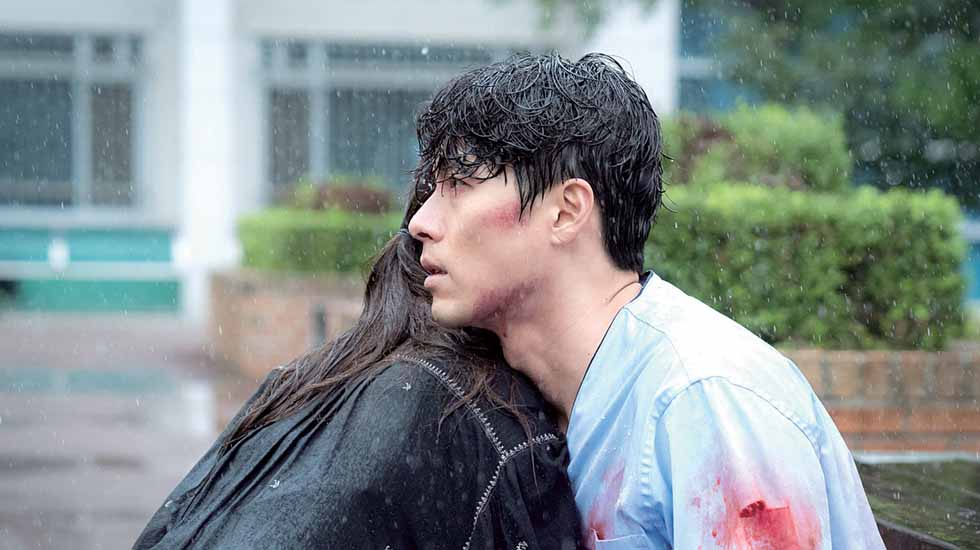 Directors: Ahn Gil-ho
Story by: Song Jae-jung
Type: Live-Action Series (based on a manga)
"While searching for the cryptic creator of an innovative augmented reality game, an investment firm executive meets a woman who runs a hostel in Spain."
Deadman Wonderland
Directors: Kōichirō Hatsumi
Story by: Yasuyuki Mutō
Studio: Manglobe
Type: Anime Series (based on a manga)
"Ganta is convicted of slaughtering his classmates—a crime he didn't commit. The authorities lock him up in a brutal, privately-owned prison: Deadman Wonderland, where the incarcerated are forced to fight gladiatorial battles for tourists."
As the Gods Will
Directors: Takashi Miike
Story by: Hiroyuki Yatsu
Studio: Bridge
Type: Live-Action Film (based on a manga)
"High school student Shun Takahata is bored. Bored with the day-to-day monotony of school and life, he prays for change, for something exciting. The last thing he expects is for the gods to answer. Suddenly, he and his classmates are forced to play deadly children's games and face terrifying creatures from a talking Daruma doll to a sharp-clawed lucky cat. Who will survive the gods' games?"
BTOOOM!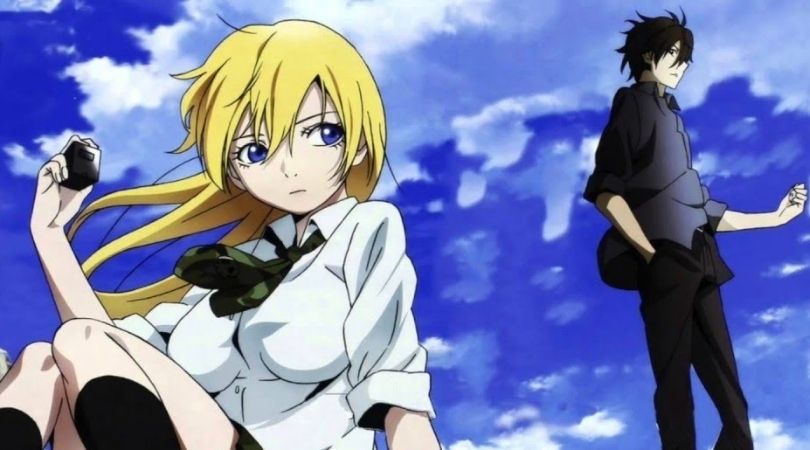 Directors: Kotono Watanabe
Story by: Yōsuke Kuroda
Studio: Madhouse
Type: Anime Series (based on a manga)
"Sakamoto Ryota still has no job at age 22, and leads a rather dull life. But in the online game, BTOOOM!, he's stronger and more highly respected than anyone else. However, the game he's playing now is no longer virtual, but real. He's been sent to a deserted island with only a BIM supply and no clue why he's being coerced into fighting and killing. The players are now stuck in a real life version of BTOOOM!, not even knowing the reason why."
---
With such an eclectic list, there are a lot of places to start. Will you start with a film? A series? Something more romance-based than violent? Let us know what you're watching after Alice in Borderland Season 2 on social media.
Synopses for What to Watch After Alice in Borderland Season 2 were taken directly from product descriptions on respective platforms.