While comics may have taken a hit with no publishing happening in 2020, manga has kept moving strong. With titles across shonen and shojo, 2020 brought some great stories to the US with the publication of their English translations. To make the Top Manga in 2020 list the requirements were to be a title that had one or more volume published in the English translation in the United States. While some of these titles have hundreds of chapters published on the Shonen Jump App, we're focusing on the collected volumes since they're the most easily available for general audiences.
The list of Top Manga of 2020 was pulled together by taking individually ranked lists from our community of manga reviewers. From body horror shonen with demons and curses to romances and European fantasies, check out which manga series made our list of Top Manga of 2020:
Publisher: VIZ Media
Imprint: Shonen Jump
Volumes: 2
"Denji's a poor young man who'll do anything for money, even hunting down devils with his pet devil-dog Pochita. He's a simple man with simple dreams, drowning under a mountain of debt. But his sad life gets turned upside down one day when he's betrayed by someone he trusts. Now with the power of a devil inside him, Denji's become a whole new man—Chainsaw Man!"
9. Witch Hat Atlier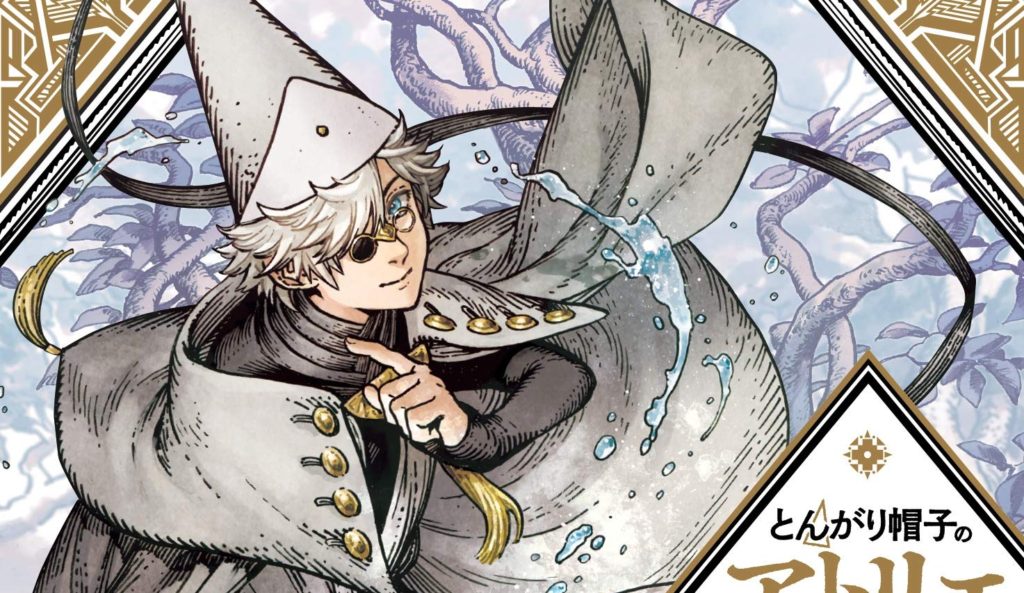 Publisher: Kodansha USA
Volumes: 6
"In a world where everyone takes wonders like magic spells and dragons for granted, Coco is a girl with a simple dream: She wants to be a witch. But everybody knows magicians are born, not made, and Coco was not born with a gift for magic. Resigned to her un-magical life, Coco is about to give up on her dream to become a witch…until the day she meets Qifrey, a mysterious, traveling magician. After secretly seeing Qifrey perform magic in a way she's never seen before, Coco soon learns what everybody "knows" might not be the truth, and discovers that her magical dream may not be as far away as it may seem…"
Publisher: VIZ Media
Imprint: SuBlime
Volumes: 4
"Love of music unites the four members of the band Given: hotheaded guitarist Uenoyama, playboy drummer Akihiko, gentle bassist Haruki, and Mafuyu, a singer gifted with great talent and burdened by past tragedy. Their struggles and conflicts may drive them apart, but their bond to the music—and to one another—always brings them back together again.
Ritsuka Uenoyama is bored with it all—with school, with his basketball club, and even with his one true passion: playing guitar. That is, until the day he finds his favorite hidden napping spot occupied by a strange boy cradling a broken-stringed guitar. At first, Uenoyama is nonplussed by Mafuyu Sato and his slightly odd behavior, but when, on a whim, he asks Mafuyu to sing, the power of that song pierces him to the core."
Publisher: VIZ Media
Imprint: Shonen Jump
Volumes: 7
"In a world where cursed spirits feed on unsuspecting humans, fragments of the legendary and feared demon Ryomen Sukuna were lost and scattered about. Should any demon consume Sukuna's body parts, the power they gain could destroy the world as we know it. Fortunately, there exists a mysterious school of Jujutsu Sorcerers who exist to protect the precarious existence of the living from the supernatural!
Although Yuji Itadori looks like your average teenager, his immense physical strength is something to behold! Every sports club wants him to join, but Itadori would rather hang out with the school outcasts in the Occult Research Club. One day, the club manages to get their hands on a sealed cursed object. Little do they know the terror they'll unleash when they break the seal…"
Publisher: VIZ Media
Imprint: VIZ Signature
Volumes: 5
"Love is already hard enough, but it becomes an unnavigable maze for unassuming high school student Taichi Ichinose and his shy classmate Futaba Kuze when they begin to fall for each other after their same-sex best friends have already fallen for them.
For some reason, Taichi Ichinose just can't stand Futaba Kuze. But at the start of his third year in high school, he finds himself in the same homeroom as her, along with his childhood friend Toma Mita, a star athlete. But one day, Futaba opens up to Taichi and admits she has a crush on Toma. She then asks for his help in confessing to him! There's just one problem—Toma seems to already have a secret crush on someone else."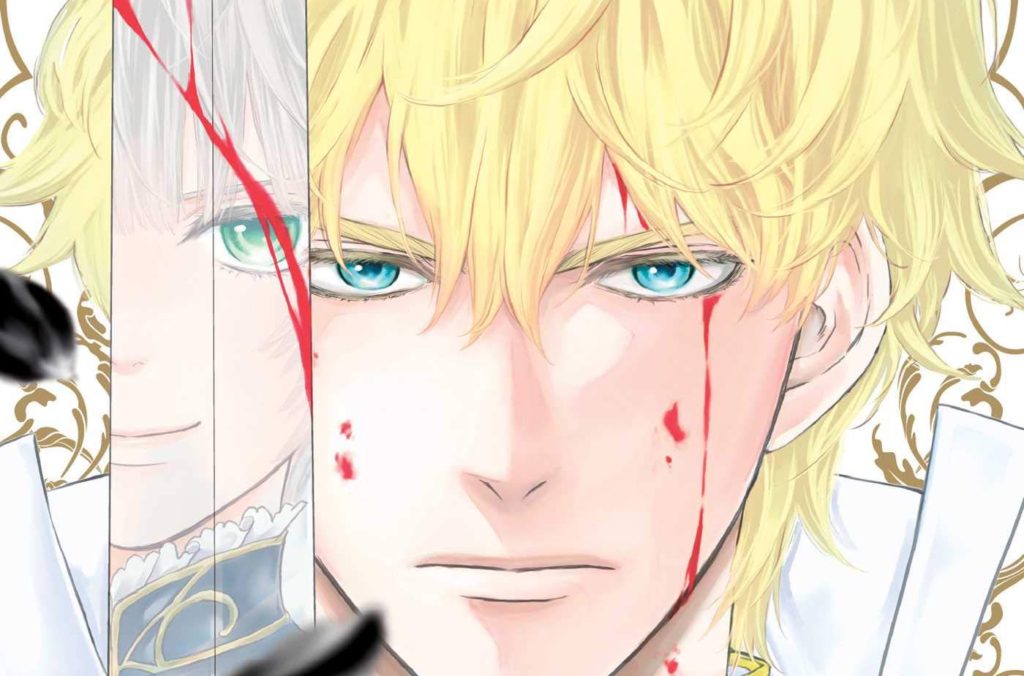 Publisher: VIZ Media
Imprint: Shojo Beat
Volumes: 3
"The powerful kingdom of Sigurd has slowly been conquering all the lands that share its borders, and now it has turned its voracious attention to the small, resource-rich Tyr. Tyr cannot hope to match Sigurd in strength, so in order to survive, it must rely on the intelligence, skill, and cunning of its prince and his loyal knights. But should their prince fall, so too shall Tyr…
Freya thinks of herself as a simple village girl, but her idyllic life is shattered when she is caught up in the aftermath of a treacherous Sigurdian plot. She bears a striking resemblance to her country's beloved Prince Edvard, who lays dying from poison. Without its ruler, all of Tyr will quickly be engulfed by Sigurdian violence. Now Freya must take Prince Edvard's place and lead his valiant knights in defending the realm!"
Publisher: VIZ Media
Imprint: Shojo Beat
Volumes: 2
"A psychological suspense series about a girl who has given up her life as an idol after being assaulted by a fan. After that day, she stopped being a girl.
In the wake of an assault, Nina Kamiyama, a former idol in the group Pure Club, shuns her femininity and starts dressing as a boy. At high school, she keeps to herself, but fellow student Hikaru Horiuchi realizes who she is. What secrets is she keeping? The shocking drama starts."
Publisher: VIZ Media
Imprint: Shojo Beat
Volumes: 27
"A red-haired princess loses her family and her kingdom… Now she must rise and fight for her throne! Princess Yona lives an ideal life as the only princess of her kingdom. Doted on by her father, the king, and protected by her faithful guard Hak, she cherishes the time spent with the man she loves, Su-won. But everything changes on her 16th birthday when tragedy strikes her family!"
Publisher: VIZ Media
Imprint: Shonen Jump
Volumes: 25
"Midoriya inherits the superpower of the world's greatest hero, but greatness won't come easy. What would the world be like if 80 percent of the population manifested superpowers called "Quirks"? Heroes and villains would be battling it out everywhere! Being a hero would mean learning to use your power, but where would you go to study? The Hero Academy of course! But what would you do if you were one of the 20 percent who were born Quirkless?
Middle school student Izuku Midoriya wants to be a hero more than anything, but he hasn't got an ounce of power in him. With no chance of ever getting into the prestigious U.A. High School for budding heroes, his life is looking more and more like a dead end. Then an encounter with All Might, the greatest hero of them all, gives him a chance to change his destiny…"
Publisher: VIZ Media
Imprint: Shonen Jump
Volumes: 3
"Master spy Twilight is unparalleled when it comes to going undercover on dangerous missions for the betterment of the world. But when he receives the ultimate assignment—to get married and have a kid—he may finally be in over his head! Not one to depend on others, Twilight has his work cut out for him procuring both a wife and a child for his mission to infiltrate an elite private school. What he doesn't know is that the wife he's chosen is an assassin and the child he's adopted is a telepath!"
---
With so many titles to fall in love with this year, Beastars, The Promised Neverland, Snow White with the Red Hair, Hell's Paradise: Jogokurako, and Dr. STONE barely missed the cut. Did your favorite manga make the Top Manga of 2020 list?
All volumes are available now wherever books are sold.
Synopses of manga listed on the Top Manga of 2020 list were taken from their product pages.