My gaming journey has been less focused on the power of the hardware and more on the affordability of it. That said, over the last three years as I've begun to jump into PC gaming I've been taking the time to understand the importance of CPU, GPU, and FPS. So, when the specs for the Xbox Series X was announced, it was obvious just how impressive the console was, even if it looked like a fridge – something that Xbox has embraced with one of the best social media accounts in the game. Now, that I have the lovely chonk of a console in my entertainment set-up, I want to take the time to review it on its specs, ease of set-up, and general impressions around the idea of launching it without any first-party titles.
Specs
First, we'll jump into the specs of the console. When you compare the specs between the Xbox Series X and its next-gen competition, the latter packs an 8-core 3.8-GHz AMD Zen 2-based CPU while the PS5 has an 8-core, 3.5-GHz AMD Zen 2-based CPU. Both systems have 16GB of GDDR6 RAM. But the Xbox Series X offers more on GPUs and storage with a 12-teraflop AMD RDNA 2 GPU with 52 Compute Units (CU) and a 1TB custom NVMe SSD for storage. The PS5 is outfitted with a 10.3-teraflop AMD RDNA 2 GPU with 36 CU and a custom 825GB SSD.
But what does that all mean for you as a consumer? Well, to put it simply the Xbox Series X is essentially a computer in a console case. While this may seem like a small feat, it's an important comparison especially given the size of the console. While it is a chonk, or a fridge, of a rectangle, it is more compact than PS5 and ultimately, when laying on its side, not much longer than the Xbox One X. Taking it one step further, the Series X is capable of serious video output. What these specs translate to is the console being rated for 8K video in High Dynamic Resolution (HDR). While this sounds amazing, the truth is that this is more future-proofing than anything else since currently, 8K isn't available for the market.
That said, as technology continues to ramp up for screens, this will allow the Series X to not only showcase the content of the 4K generation, but also the capability of being able to handle any advancements past that. For now though, you can use the 4K option, which you're prompted to turn on at the set-up, with streaming content. While I had an Xbox One X, I never took full advantage of the 4K setting. With all of that said, it's the frames per second (fps) that really shine. This is exciting given that consoles traditionally don't hit the rate that PCs do. In the Xbox Series X's case, the standard is 60 frames per second, but it can also manage 120 fps as well. While, like the 8K rating, there aren't that many games right now build for 120 fps, this is sure to become the new standard as next-gen games begin to come out.
Controller and Set-Up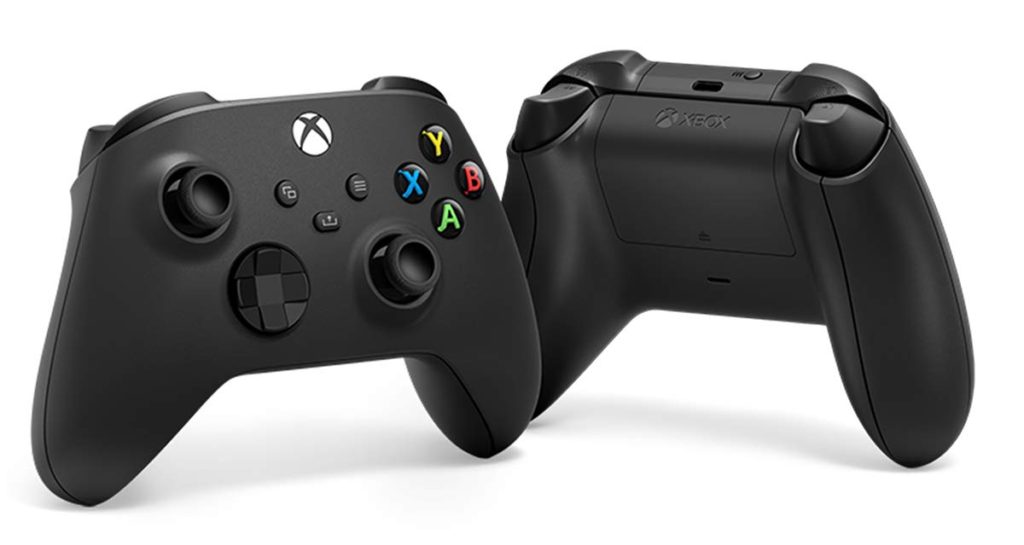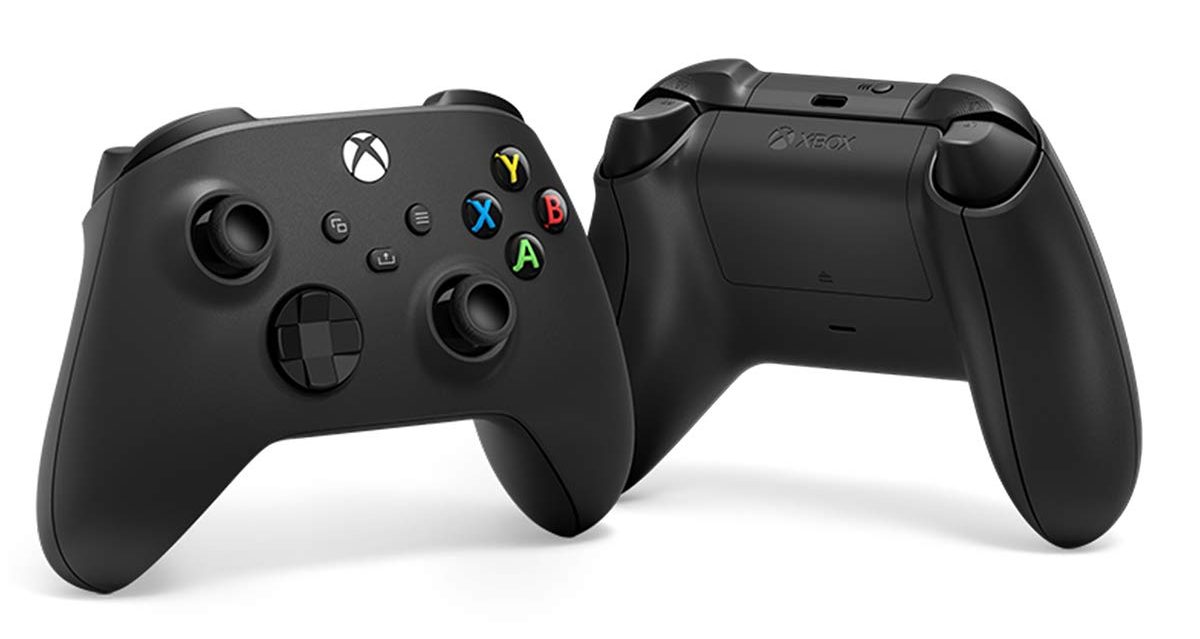 But, now that we've gotten the specs out of the way, the real important thing to many consumers who may not be the biggest spec person is how does the console fair, especially in comparison to the Xbox One? In truth, there isn't a lot different. The controller is the same, albeit it comes with a grip texture that feels really good in your hands and actually helps with the nasty issue of sweaty palms. The other change is that the controllers are now chargeable through USB-C cords, which is what Android phones and most other USB-port products use. This will allow you to charge easily and means that you'll pretty much never be without a charge cord – unless you're an Apple user of course. And finally, the new controller features a share button in the middle of the face which will make it easier to share moments of your game – similar to both the Nintendo Switch and Sony.
While on the topic of controllers, it's important to note that you can still use your Xbox One controllers with the new Series X. While I'm sure you'll want the new controller, the fact that you can use your existing controllers to immediately jump into multiplayer games without shelling out $59.99 USD for a new one has to be emphatically noted. This is just one way that this new generation of Xbox is making gaming more affordable. While it may be slight, the ability to use old accessories instead of needing to buy new ones allows players to slowly upgrade equipment instead of having to buy all new ones is a plus.
Now, when it comes to setting up the Series X, like the Xbox One X, the next-gen doesn't have a power-brick. Small feature? Sure, but given the increase in size from the last generation, cutting down the bulk behind your entertainment set-ups will make for better cord management and also make replacing the cord easier and cheaper, if it needs to be replaced at all. Now, once you have it set up you have the option of setting it up through the console itself or connecting it to the Xbox app and setting it up all remotely. I opted for the latter because of how much easier it is to type via my phone's keyboard versus that on a console.
This process was relatively quick. You move through each step, setting security settings, naming the console (mine is The Chonk, by the way), and setting up wi-fi. By running the set-up through the Xbox app, it pushes the app's importance. While it is optional, the Xbox app comes in handy and has since I connected my Xbox One to it. Can't find your controller? Go to the app. Batteries run out but don't want to get out of bed to get a new pack? Go to the app. So, it seems only natural that the set-up would be run through the Xbox app as well and it works seamlessly. Once you're set, you're ready to start moving through the interface.
Like the rest of the system, there isn't much different from the existing Xbox tile-based UI. That said, upon set-up, you're given the option of porting over all of your existing settings to save you the trouble of customizing your console all over again. This works extremely well, and I didn't need to go back in and re-update any of my settings. That said, Friend Suggestions and Discover Clubs are now found in the Find Someone and Looking for Group options under people, which is new. Another addition is the Notifications Inbox that combines alerts, invites, and messages into one feed. And finally, the Activity Feed now puts an even bigger focus on user-generated content – which is to be expected given the new share button on the controllers. All of these changes showcase the importance of community when it comes to the Series X. With the notifications looking similar to Twitter, and pushing for more communal play, the updates work well and can also easily be avoided if you're more of a solitary player.
Games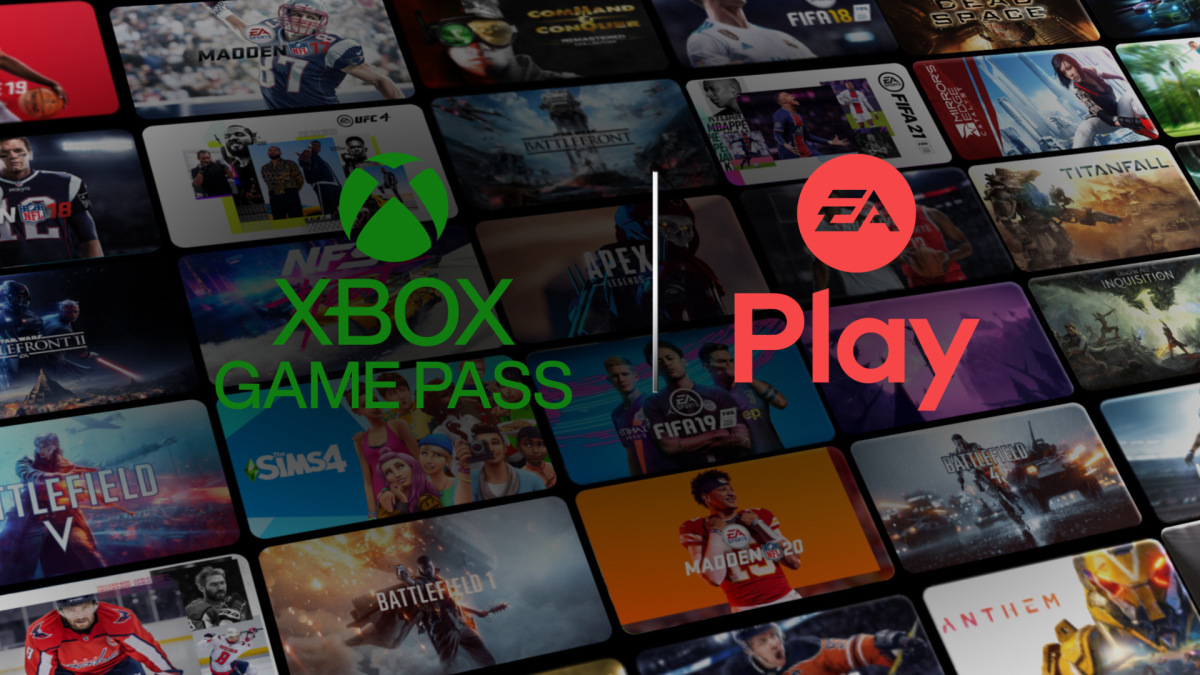 So, the one big problem with buying a Series X (other than finding one in stock) is that there are no first-party launch titles for the console. If your money is limited and you're looking for something with games you can only get one platform, then the PS5 has Xbox beat. Especially since many of the games coming to Xbox will be available on the PC anyway. That said, the Series X offers a lot in the way of reverse compatibility, Smart Delivery, and of course a metric ton of games available via Game Pass.
With Smart Delivery, you'll be able to port over any of the games you bought before and play them on your new console, saves, and all. In truth, whether you purchase a game on the Series X, Series S, or the One X, S, and even the original Xbox One, Smart Delivery ensures the game will work across each system. But the best part of this is that you don't need to adjust your settings each time you switch to a new game. The Series X will run the resolution and framerate at the optimal level for the game it's running automatically. This is essential for a good experience with games that are reverse compatible – which, is all Xbox One titles.
When you dig further, the true excellence of the Xbox Series X isn't what it does differently, just what it does better. There aren't any fancy bells and whistles, no new controller to get used to, and to its fault no first-party titles to entice you. But, it has a better resolution than the last generation Xbox. It has Quick Resume, which allows you to pause the game no matter where you are, including cut scenes. But not only that, but you can also load other games in the interim without exiting the game. You can do this for between 4 and 6 games, with constraints coming from the games themselves. Now, to be honest, while this is a cool feature when you need to abruptly pause a cut scene, it's more of a flex of what the console can do versus what you will do with it. Myself, I only switched between multiple titles to test the feature, but can't see much use outside of that. That said, I can understand people who already have an Xbox hesitating on buying the Series X, because it doesn't offer a different experience yet. But, for those who sat out the last generation or even the Xbox 360, the Series X stands as the perfect and worthwhile place to jump in.
This is due in large part to the best thing in gaming currently: Game Pass. With a robust rotating library and the promise of every new first-party title coming to the service day one, Game Pass is revolutionary when it comes to lowering the cost of entry into gaming. Instead of waiting to have $70-$80 to spend on a next-gen game, you'll have the ability to play them at just the cost of a monthly Game Pass. Plus, with the partnership between EA and Xbox, you're also able to play every game, and I do mean every game on EA Play. This means that you have access to classics like the Mass Effect trilogy from the Xbox 360 and you can also play newer titles like Star Wars Jedi: Fallen Order.
---
While the Series X is still a pretty penny compared to the cheaper Series S, at $499 USD, the lengths that Xbox has gone through making sure you can still play existing games and use existing accessories should be commended. Gaming is an expensive pastime, but it doesn't have to be, and Xbox is showing that.
Overall, the lack of games is hard for me to say that the Series X is purchase right now, for those already playing on PC or on their Xbox One. But if you've been out of the Xbox game for a long while, this is the console to pick up that is well worth the money if you decide to pick up Game Pass as well. Without Game Pass, however, there isn't too much value to be gained which keeps the score from perfection, even if this chonk is perfect in my heart.
The Xbox Series X is technically available to buy, well, maybe you can get one in march.
Xbox Series X
TL;DR
Overall, the lack of games is hard for me to say that the Series X is purchase right now, for those already playing on PC or on their Xbox One. But if you've been out of the Xbox game for a long while, this is the console to pick up that is well worth the money if you decide to pick up Game Pass as well. Without Game Pass, however, there isn't too much value to be gained which keeps the score from perfection, even if this chonk is perfect in my heart.