Reading Time:
3
minutes

There are few topics more polarizing than the question of "what makes for a quality life?" In nearly every arena, we argue about how to define life, what makes life worth living, and how do we facilitate a particular quality of life for those who need assistance. It is an impossible question to answer, but Alive makes a compelling argument. Alive offers a reminder that there is nothing more intimate and personal than deciding to take the risks that make life so exciting.
In Alive a disabled woman named Viktoria yearns for intimacy and allows her assistant, Ida, to help her make a Tinder profile. When Viktoria gets a match, Ida can't help but worry for her friend. What follows is a heated debate over agency and what it really means to be alive. The short is written and directed by Jimmy Olsson and stars Madeleine Martin and Eva Johansson. Alive had originally been set to make its International Premiere at this year's Cleveland International Film Festival but was delayed in the aftermath of the COVID-19 outbreak.
Alive is a stellar example of how great things can come in small packages. With a modest runtime, Alive is able to competently and completely address very vast and personal issues. The short is positively heartbreaking, in the best way possible, due to incredibly intimate performances and writing that goes right for the gut. There have been plenty of narratives that explore "otherness" and agency with respect to disability and Alive really pulls the viewer in closer. Limitations on time and scope make the story hit a little harder.
The crux of the film is confronting ideas of what makes a life worth living. The central conflict of the piece is Ida's concern for Viktoria warping into Ida stripping Viktoria of choice and treating her like a child. As far as Viktoria is concerned, living is about control and risk and the ability to make messy mistakes and have a little fun. The decision to approach this discussion through the world of online dating was absolutely inspired.
Online dating is equal parts an opportunity for connection and a hiding place for the superficial. It comes with equal risk and reward. There's the question of fetishizing and personal promiscuity. A perfect battleground for care and choice to duke it out. Viktoria is far from helpless, but Ida feels a responsibility. Having this juxtaposition of very adult matters and a quasi-parental caretaker situation is brilliant and tragic and beautiful and hopeful.
Alive is a little slice of humanity and a really fantastic short out of promising talent. A big congratulations to Olsson and the entire team on a really arresting film. In these current and uncertain times, it's bittersweet to take in a film like Alive. A film that reminds us what makes life worth living hits especially hard now, as we grapple with daily changes to our normal life. This film was a casualty of COVID-19's impact on the entertainment industry. A promising festival feature that has now been postponed, unfairly and indefinitely.
In times like this, we turn to the artists. We're reminded that it's art, that gives us joy and inspiration, that gets us through. Be sure to support indie creators during this time. Thank you to the team of Alive for sharing their film with us.
Alive
TL;DR
Alive is a little slice of humanity and a really fantastic short out of promising talent. A big congratulations to Olsson and the entire team on a really arresting film.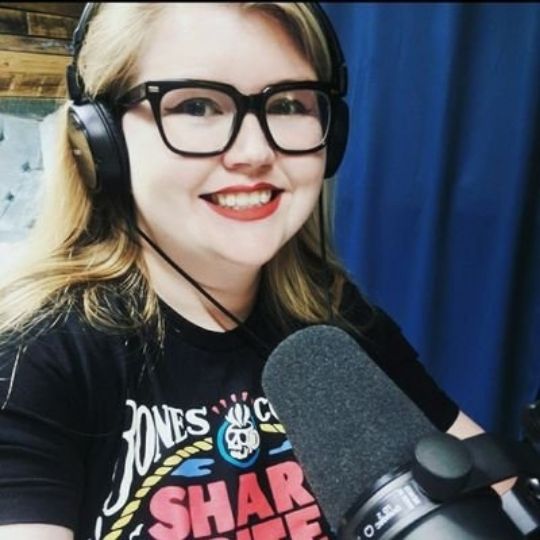 Caitlin is a sweater enthusiast, film critic, and lean, mean writing machine based in Austin, TX. Her love of film began with being shown Rosemary's Baby at a particularly impressionable age and she's been hooked ever since. She loves a good bourbon and hates people who talk in movies. Caitlin has been writing since 2014 and you can find her work on Film Inquiry, The Financial Diet, Nightmarish Conjurings, and many others. Follow her on Twitter at @CaitDoes.