Written, directed, produced, and edited by Rachel Harrison Gordon, Broken Bird, Harrison Gordon's first film, spends the day with Birdie (Indigo Hubbard Salk). At thirteen, Birdie is at the stage in her life where she not only officially becomes a "teenager", but as the child of a Jewish parent, she makes preparations for her Bat Mitzvah, the ceremony where she publicly declares the acceptance of her heritage and religion.
As the daughter of two separated parents, Birdie is caught between wanting to spend time with her father Andre (Chad L. Coleman), and the doubts she has about his place in her life. One of the main themes of Broken Bird is transitioning, and there is one visual queue that I thought beautifully illustrated Birdie transitioning from one stage in her life to another, were the steps used to prepare Birdie's hair for her big day. Walking into a small back room of a house, Birdie is greeted by a Black woman, who shows her to a salon chair with a stack of phone books for her to sit on. As a young girl and teenager, I was very familiar with this scene. I was transported back to Saturday mornings at the hairdresser where I had my hair washed and relaxed, in a room where I was surrounded by Black women who were there for the same reason.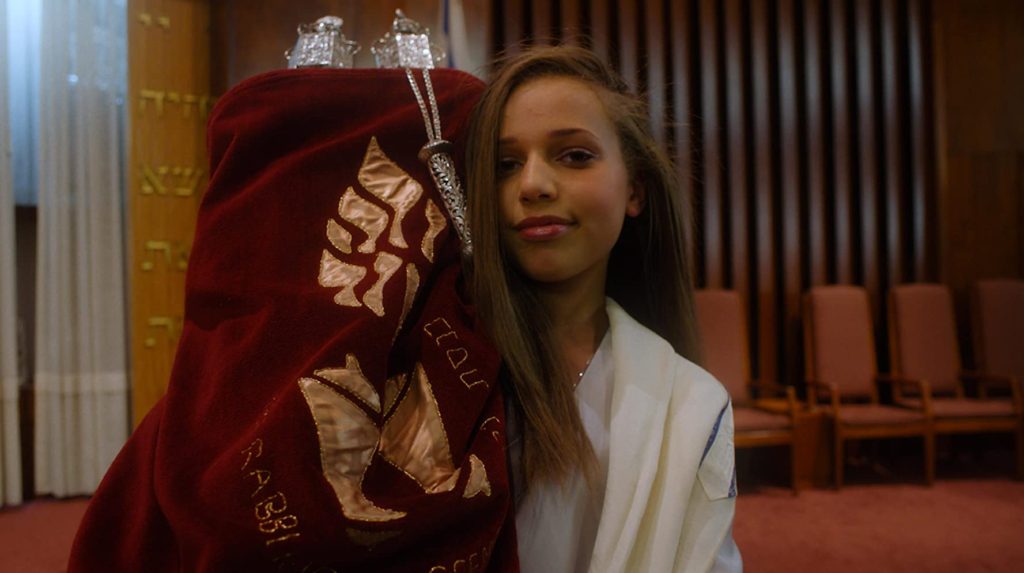 While this scene may seem innocuous, it was anything but to me. I related to Birdie's fascination and bewilderment at how the texture of her hair had changed from the long poufy cloud of natural hair to the straighter version gained through pressing by a hot comb. In the Black community, the word "transitioning" as it relates to hair, is used to describe the time it takes for our hair to revert back to its natural state after being chemically altered. The change is very visible as the curl pattern begins to become more defined with each passing day. Eventually, a choice must be made. Either the straight ends must be cut off completely, allowing the "new growth" to continue growing and be styled, or the hair must be relaxed again, with the damaged segments trimmed.
As a biracial child who is half Black the time Birdie spends at the hairdresser is an opportunity to connect with Black women from the community (and possibly her father's family) while taking part in what could be considered a ceremony that many of us have experienced. This time spent transitioning her hair from one state to another is also symbolic of many such moments in her life yet to come. Finally having the chance to spend the day with her father, Birdie sees a side of him she wasn't expecting. Through advice given and her experiences, she realizes that she's the one who gets to determine who she will become as an individual. Just as the Bat Mitzvah is a celebration of her heritage, being able to accept herself is to be celebrated also.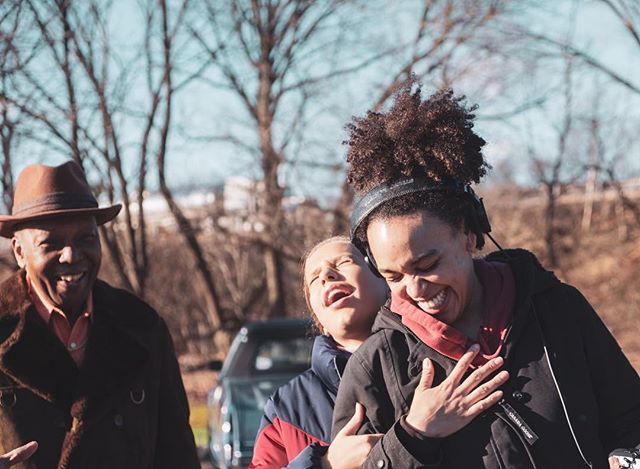 "This film celebrates the various worlds and lives we incorporate into our own unique identities. I had to learn to be comfortable in my own skin, and I know there are a lot of young people out there who feel the same way. I hope they can take a measure of comfort from Birdie's story, and that they see their own strengths through Birdie's eyes." Rachel Harrison Gordon
Link to Broken Bird provided here.
---
About Rachel
Rachel is an MFA/MBA candidate at NYU Tisch/Stern and a Sundance 2020 Blackhouse Fellow. Rachel's interest in storytelling evolved through pursuits of perspectives in journalism and in government. She has studied people through quantitative behavioral data and through their stories and hopes to create films, commercials, and music videos that highlight the different ways people come of age. Her work challenges expectations of race, family, and addiction.
Prior to NYU, she served as a Presidential Innovation Fellow for the Obama Administration, learning about Veterans and their experience returning home. She worked as a data analyst within a consumer insights group at The New York Times. Rachel graduated from the University of Pennsylvania School of Engineering, where she studied Mechanical Engineering.