Reading Time:
5
minutes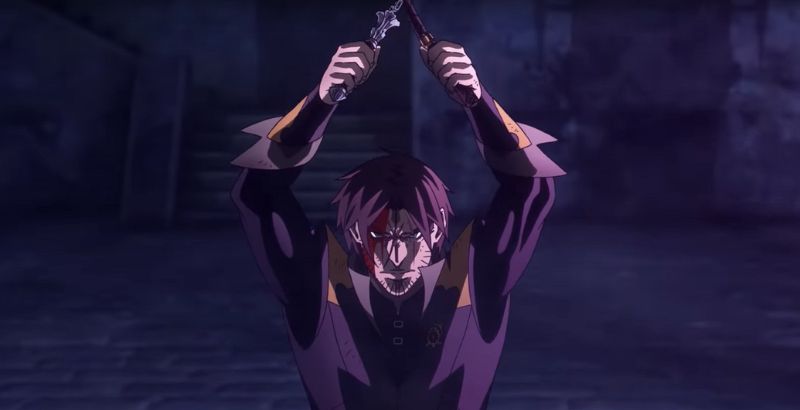 I had never played a Castlevania videogame. I've seen them played, and know the lore but my love with the world didn't come until the Netflix Original anime series debuted. There I found all of my favorite parts of storytelling; horror, blood, beautiful animation, and a whole lot of story is what the adult animated series is known for. With each season increasing in length, with the first consisting of just four episodes and Castlevania Season 3 at 10 episodes, there has been more to chew on each season.
Inspired by the classic video game series, Castlevania is a dark medieval fantasy that began with following the last surviving member of the disgraced Belmont clan, trying to save Eastern Europe from extinction at the hand of Vlad Dracula Tepes himself. Over the previous seasons, Trevor Belmont has made friends with Dracula's son, Adrian Tepes, the Alucard, and Sypha Belnades. The trio formed a group that took pop culture by storm. But, at the end of Season 2, we saw Alucard stay behind, as Sypha and Trevor traveled forward, looking to be in their own story, and kill more than a few night creatures along the way. Now, in Castlevania Season 3, Dracula may be dead, but humanity is still in trouble.
In the aftermath of his death, with Trevor and Sypha traveling and Alucard remaining at the castle in misery we see different sides of the characters than we have in the past. Alucard is compassionate in his loneliness, and clearly missing his human friends. Instead of seeing Alucard be floating vampire Jesus be, well, the magical Alucard, we see his human side in Castlevania Season 3. He loses connections, creates some new ones, and ultimately learns why his father's castle was guarded by corpses.
As for Sypha and Trevor, they're solving their own hellish problems when they stumble into a town controlled by a priory dedicated to Dracula himself and obsessed with Hell. While the two bond, they find themselves pulled into another person's story that isn't their own when they're asked to help stop the priors and their devilish plans. There, the two meet Saint Germain and find magic even greater than Sypha's.
But, Castlevania Season 3 throws the audience into more than just the story of the trio we know. In fact, it expands on interesting characters that have moved in the background of the story. While Sypha and Trevor hold the bulk of the story this season, Isaac's arc is not only interesting but worthy of a show all its own. The Forgemaster is on a path returning to Europe for his revenge. With a hatred of humanity burning in his soul and an army of night creatures growing.  Then, there's Hector, Carmilla's prisoner. Abused and manipulated, Hector's place in the story is one that doesn't necessarily add depth to him, but rounds out the court of women he's at the mercy of. While he is in a cell, Carmilla is reunited with her vampire sisters of the Styrian ruling court and they plan to take advantage of Dracula's demise and build a new future for vampires in the power vacuum, but she needs Hector's magic, his skills as a Forgemaster to succeed.
That said, Alucard's plot this season is used throughout but could have been condensed to one episode, feeling more like necessity and fan service than doing any heavy lifting beyond letting us know that he's on the path to becoming his father. In fact, when it comes to Hector and Alucard, but, mostly the former, they exist to build the sexual tension of the series. I'm going to be really honest, Castlevania Season 3 is really horny. I mean, it not only builds up romantic and sexual tension between characters in subtle ways, but it also delivers on it, specifically as the season comes to a close.
While these moments are very much fan service, the season is able to twist these moments of passion into larger storytelling moments that help lay the groundwork for a future story, if the series is renewed for a fourth season. Powerhouse knows how to animate sexy characters and make them fight in brutal action sequences, but the animators really flex their knowledge by also being able to make them extremely sensual and loving – right before pulling that love away from you and leaving your favorites with holes in their hearts. While the penultimate episode of the season is my favorite because all of the horny foreshadowings pays off, it's also my favorite because of Powerhouse's signature action sequences.
Suppose you've come to be a fan of Castlevania as a series or Seis Manos, Powerhouse's supernatural-action anime set in Mexico that came out last year. In that case, you've come expect a fights filled with gory glory and let me tell you, this season delivers. From start to finish Castlevania Season 3 hits the throttle and doesn't let off, with violent sequences one-upping themselves. When you think one fight is phenomenal, the next one is even better. The animation is smooth, detailed, and filled with blood. Truly, this season is as horny as it is gory.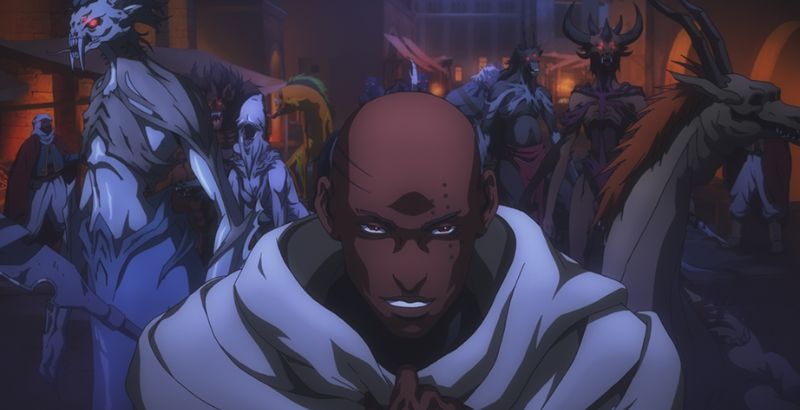 This season, Castlevania ups its game with the monsters, the magic, and giving Sypha some dynamic and interesting fight sequences that become all the more interesting when Trevor is involved. That said, Sypha may be one of the most powerful women in all of anime and as a fan, I'm excited to see her power shown as nearly limitless. She's fast, she attacks, she protects, and her fights in particular, as well as Trevor's chain, are some of the best animations of the whole season.
But I have to be honest, my favorite additions to Castlevania are Carmilla's sisters and her relationship with them. While Carmilla is the Styrian Queen, she rules with her three sisters, all of which showcase different elements of feminity and are each unique characters. While Carmilla is the spark, the other three pull together the plans.  Lenore is the diplomat; quiet, demure, and unassuming it's her relationship and manipulation of Hector that gets them closer to their goal. While Striga, the warrior, and Moran, the Organizer, work to bring the new world to fruition. Striga is imposing, tall, buff, and clearly the muscle, while Moran, her partner is wise, and always thinking for the future. I wish we could have seen these women in action and not just talking to each other, but what their parts of the story did is clearly set up for a future story where they'll take center stage.
Overall, Castlevania Season 3 throws a lot at the audience. With around five different stories being told in 10 episodes, it can get a bit confusing if you don't pay attention. While this is a little frustrating, and ultimately keeps this season from being the best, outside of pacing, there isn't much to fault the season for. There is a lot to love about this season of Castlevania Season 3. It's sensual, violent, and filled with action and beautiful animation, all while growing its cast of characters. Now it's time to keep our fingers crossed that it gets renewed for a fourth season, with as much as went into setting up future storylines, I hope it comes through.
Castlevania, Season 3
TL;DR
There is a lot to love about this season of Castlevania Season 3. It's sensual, violent, and filled with action and beautiful animation, all while growing its cast of characters.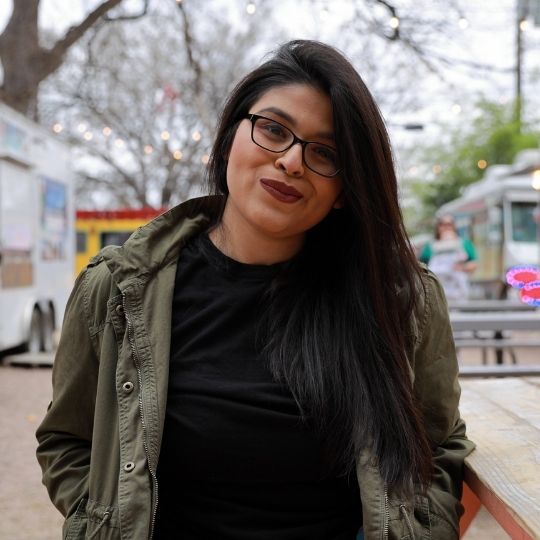 Kate Sánchez is the Founder and Editor-in-Chief of But Why Tho? A Geek Community. There, she coordinates film, television, anime, and manga coverage. Kate is also a freelance journalist writing features on video games, anime, and film. Her focus as a critic is championing animation and international films and television series for inclusion in awards cycles.