This article discusses BIG spoilers for the Castlevania ending in Season 4
I've been on the Castlevania train for a while now. Starting with just four episodes in 2017, the series has grown into a thriving Netflix Animation staple – its tentpole even. From Powerhouse Animation, the series is known for its anime-esque style, its hot vampires, its grotesque monsters, and a whole bunch of violence. But in truth, Castlevania's characters and their growth across the series 30 episodes are the real reason the series has stuck with me. Ahead of Season 4, Powerhouse has a huge feat ahead of them. As a whole, the previous season was packed with action, but we also saw our characters broken, weary, and at their lowest moments (well, except Isaac, hi king!). But with Castlevania ending, there is a lot to think about.
Dubbed the "final" season by Netflix, the weight of closing out everyone's story is already hard, but after a season of build-up, it's an even heavier weight to carry. But Castlevania Season 4 does carry it, and it wraps up all our faves in moments that not only fit in line with their characters so far but also give them moments that define them for the series. While this season is packed with moments that make you cry, make you sigh with relief, and more, here are the five most satisfying endings for characters in Castlevania Season 4. While Castlevania ending as a whole was superb, here the five moments that made characters whole.
Isaac is Building a Better World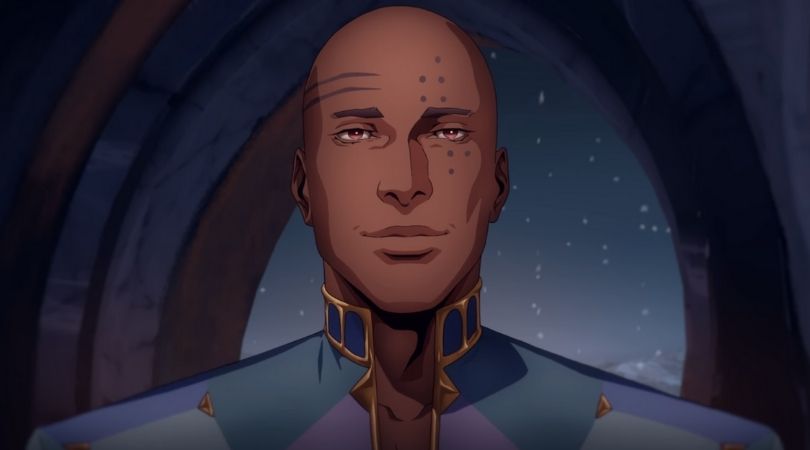 Isaac has been one of Castlevania's best characters. He's powerful, he's on the warpath, and his campaign against humanity comes from the pain he's suffered from its hands. Over the course of the series, he's gone from Dracula's most loyal Forgemaster to a man on a mission leading an army of night creatures to burn the world down, and now in season 4, he wants to rebuild it. In season 3, Isaac met the Captain, a mysterious and wise sailor who causes Isaac to rethink his plan. After winning his battle in Genoa, Isaac has changed. Instead of leaving the city in ruins as he has before, he tasks his night creatures with rebuilding it, leaving it as a future home for new people to inhabit. Then, he has one of the most striking discussions in the series: "A hammer can build a house, or it can crack a skull." And going even further, he can choose not to be someone's tool and choose to see his night creatures as autonomous beings instead of his hammers.
By the time he reaches Styria to talk with Hector, Isaac is well beyond his revenge. As he explains, he hasn't forgiven the world, but he has chosen to reclaim his agency from it. He has chosen to be a builder. Through violence and revenge, Isaac has learned that he wants to live, and more specifically, he wasn't going to try to just survive the night; instead, he will think to the future. Castlevania ending meant that they had to wrap up his arc of conquest, and truthfully, it couldn't have been done better.
Hector Reclaims His Agency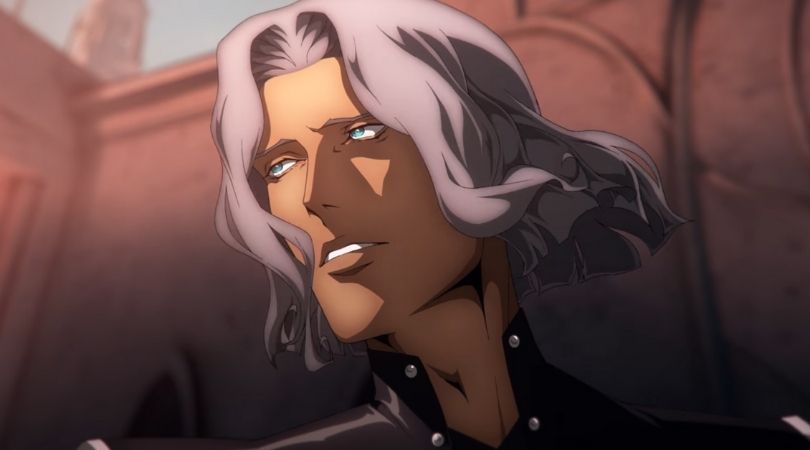 When it comes to low points, Hector has lived in them since the end of season two. Throughout the series, he's been subject to those around him. Even when he thinks he finds love and loyalty of his own will, he sees that he was manipulated. This season though, Hector gets the chance to do something for himself. In fact, while he appeared docile through that opening of his character's arc this season, it's revealed that he was working towards resurrecting Dracula and planning an escape all along. So, when Isaac invaded Styria and confronts Hector, our sad boi has the chance to come out from under the vampire queens' thumbs.
Instead of allowing the night creatures he created to remain under the sisters' control, he cuts off his finger, severing his connection with the women and allowing Isaac to confront Carmilla on slightly more even footing. And while this is his choice of fighting back against his chapter, it's when he speaks with Isaac after the fact that we get to see him finally choose for himself. You see, Hector was moved to resurrect Dracula not by choice but by guilt. The guilt he carried since he betrayed him and the guilt that Isaac points out wasn't his fault. Isaac calls out that Hector had no agency, in those exact words. But beyond that, he gives Hector permission to forgive himself because the torture he faced in Styria more than atoned. From that point, he's asked what he wants to do, how he wants to live, and while it's a calm future, it's his. He can choose life and choose a life away from the power plays of vampires.
Carmilla Makes Her Choice
When Carmilla was introduced in Season 2, I knew she had to die since she's a boss to clear in the games that the series is based on. Plus, she's a bad guy after all, and a damn good one at that. But her path to death has been one that has centered her agency and her power along the way. When we were introduced to her, she has no time for the men of Dracula's court, and in fact, she has no time for men at all. Carmilla exists for herself and her sisters. This season, we see her map out why she wants power. She wants it because the men around her are weak and don't deserve it. But more importantly, because she has had to fight for her place and for her sisters. But with Castlevania ending, a character well-known for being a boss battle in the games had to end too.
But when she fights Isaac, her strength, while unquestionable, isn't enough to win. But Carmilla isn't one to lose. Instead of allowing the Forgemaster to take her life, Carmilla declares, "You do not deserve my blood." As she plunges her sword through her heart, she declares, "I win."
While death may not be seen as a win by all, for Carmilla, it was keeping control of her life. She chose to keep herself from being taken out of the world by a man. She made the choice to end it all of her own accord. As she lived, she died for herself. And I can't imagine it happening any other way.
Trevor Lives For More Than Himself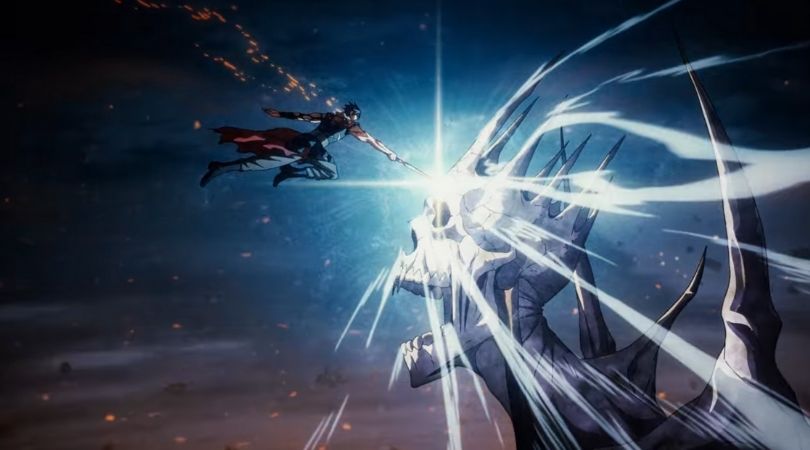 Trevor Belmont is mean, selfish, and while he has hunted monsters, he hasn't had some broad plan like Sypha. Instead, he's doing what he's meant to do as a Belmont. While each season has shown him grow closer and more emotionally connected to those around him, one thing is clear, he sees himself as a bad man. Trevor sees himself as a killer. He sees no future in what he does. But, while Isaac sees his future as rebuilding, Trevor is his direct opposite. In the penultimate episode of the season, Trevor confronts Death himself.
In his hero moment, Trevor decides to take on Death. It's a stunning sequence. It's gorgeous animation that showcases Trevor's strength. But most importantly, it features Trevor calling out what Isaac noted earlier in the series: it's time to build. But to Trevor, he is no different than Death; he is a murderer. And so, he pushes his body to the breaking point, killing Death himself to save a future. His acceptance of dying showcases how Trevor has contributed to the story as a whole. Sure he's about witty comments and toilet humor, but Trevor has continually shown his perseverance while being outmatched. His self-deprecation is there as a facade when in reality, he has continually pushed his body past its limits. Others are about monologues, but Trevor is about self-sacrifice. And while this wasn't the end for him, if Castlevania ending involved a permanent death for him, I wouldn't have been mad at this being his way to go out.
The Trio is Back Together – And Building a Home
The trio, Alucard, Sypha, and Trevor, spent all of season 3 apart. On top of that, they even spent the majority of this season apart as well, only coming together in the penultimate episode. To add, they've all drastically changed. They've suffered, and they've grown. But when they come together, mirroring the moment that they showed up to fight Dracula in season two, it's like they never left each others' side. Their battle sequence is only second to Trevor's battle with Death. In their fight against multiple vampires, we get to see their strengths apart, yes, but we really get to see their strength together. They fight like one person, reading each other's movements and almost anticipating what the other need. It's a tearful reunion for me as a fan, like seeing your best friend and picking up like there was no time between you two.
But to top it all off, before we know Trevor survived, Alucard offers to help Sypha raise her child. He offers her a family, a home, a place to rest. It's touching, no just because it's between them, but because Alucard has chosen to turn a place of pain and trauma into a place of life and love — even going as far to name the new town to be built around his castle, Belmont. But when Trevor arrives alive, the relief of love isn't just on Sypha's face but on Alucard's too. A place where Alucard saw love and intimacy warp into manipulation and pain is now the home to his family, the one he chose. There isn't a better ending than that.
---
When all is said and done, these are just the highlights of the series for me. As a whole, Castlevania Season 4 set a new standard for animation, and it set a new standard for series finales. While there has been more hinted at for the world of Castlevania, these stories are over for now. And for once, a story has ended that feels complete. Each character has seen themselves grow, become new but also stay true to the motivations that have been set up over the entire series. Tens across the board for a series that proven that growth can come even with a small episode count. Castlevania ending now means that it's created a new goal for other animations, and honestly, all other storytelling.
Castlevania Season 4 is streaming now, exclusively on Netflix.