Theaters aren't the only movie creators now and 2019 saw a wealth of content, that covered all genres from horror to comedy and drama, and even original documentaries. We'd be remiss not to cover the here are the top streaming movies of 2019 from streaming services. In an entertainment world where you have to be in a theater to nab an Oscar, it's important to look at the streaming originals and exclusives that may have had one week in the theater but a way longer entertainment rate on their respective platforms. From Shudder to Netflix and Hulu, here are the top movies of 2019 from streaming services.
Using lists compiled by five of our contributors, the only metric used for the list is personal taste. Check out below who made the cut for the top streaming movies of 2019.
Director: Jordan Downey
Writers: Kevin Stewart, Jordan Downey
Stars: Christopher Rygh, Cora Kaufman
Platform: Shudder
A medieval warrior's gruesome collection of heads is missing only one – the monster that killed his daughter years ago.
13. See You Yesterday
Director: Stefon Bristol
Writers: Fredrica Bailey (co-writer), Stefon Bristol (co-writer)
Stars: Eden Duncan-Smith, Dante Crichlow, Astro
Platform: Netflix
Two Brooklyn teenage prodigies, C.J. Walker and Sebastian Thomas, build make-shift time machines to save C.J.'s brother, Calvin, from being wrongfully killed by a police officer.
12. High Flying Bird
Director: Steven Soderbergh
Writer: Tarell Alvin McCraney
Stars: André Holland, Melvin Gregg, Eddie Tavares
Platform: Netflix
During a pro basketball lockout, a sports agent pitches a rookie basketball client on an intriguing and controversial business proposition.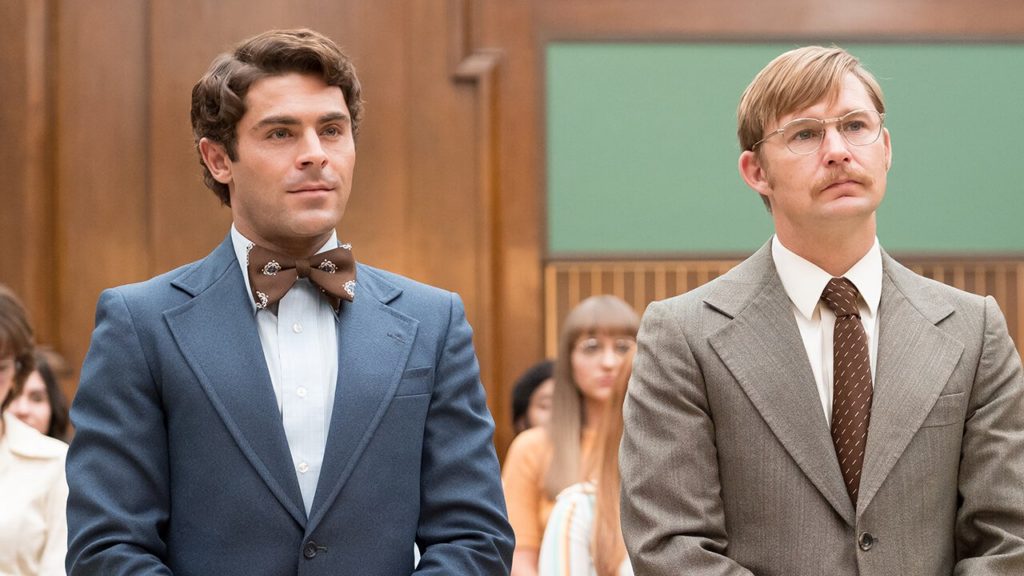 Director: Joe Berlinger
Writers: Elizabeth Kloepfer (based on the book "The Phantom Prince: My Life with Ted Bundy" by) (as Elizabeth Kendall), Michael Werwie
Stars: Lily Collins, Zac Efron, Angela Sarafyan
A chronicle of the crimes of Ted Bundy from the perspective of Liz, his longtime girlfriend, who refused to believe the truth about him for years.
10. Into the Dark: Pure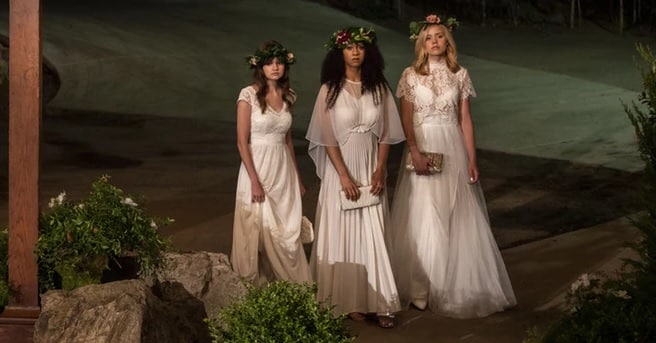 Director: Hannah Macpherson
Writers: Hannah Macpherson (teleplay by), Paul Fischer (story by), and Paul Davis (story by)
Stars: Jahkara Smith, McKaley Miller, Ciara Bravo
Platform: Hulu
Several teenage girls at a Purity Retreat participate in a secret ritual, and they start to see a supernatural entity. The girls need to focus on the demon they have unleashed, as well as their fathers' expectations.
Directors: Beyoncé (as Beyoncé Knowles-Carter), Ed Burke
Writer: Beyoncé (as Beyoncé Knowles-Carter)
Stars: Beyoncé, Joe Brown, Nirine S. Brown
This intimate, in-depth look at Beyoncé's celebrated 2018 Coachella performance reveals the emotional road from creative concept to a cultural movement.
Director: Richard Shepard
Writers: Eric C. Charmelo, Richard Shepard
Stars: Allison Williams, Alaina Huffman, Steven Weber
Platform: Netflix
When troubled musical prodigy Charlotte (Allison Williams) seeks out Elizabeth (Logan Browning), the new star pupil of her former school, the encounter sends both musicians down a sinister path with shocking consequences.
Director: Brie Larson
Writer: Samantha McIntyre
Stars: Brie Larson, Samuel L. Jackson, Joan Cusack
Platform: Netflix
Kit, a twenty-something dreamer, receives an invitation that would fulfill her childhood dreams.
7. The Inventor: Out For Blood In Silicon Valley
Director: Alex Gibney
Writer: Alex Gibney
Stars: Alex Gibney, Errol Morris, Elizabeth Holmes
Platform: HBO Now
The story of Theranos, a multi-billion dollar tech company, its founder Elizabeth Holmes, the youngest self-made female billionaire, and the massive fraud that collapsed the company.
Director: Martin Scorsese
Writers: Steven Zaillian (screenplay), Charles Brandt (book)
Stars: Robert De Niro, Al Pacino, Joe Pesci
Platform: Netflix
A mob hitman recalls his possible involvement with the slaying of Jimmy Hoffa.
5. Dolemite Is My Name
Director: Craig Brewer
Writers: Scott Alexander, Larry Karaszewski
Stars: Eddie Murphy, Keegan-Michael Key, Mike Epps
Platform: Netflix
Eddie Murphy portrays real-life legend Rudy Ray Moore, a comedy and rap pioneer who proved naysayers wrong when his hilarious, obscene, kung-fu fighting alter-ego, Dolemite, became a 1970s Blaxploitation phenomenon.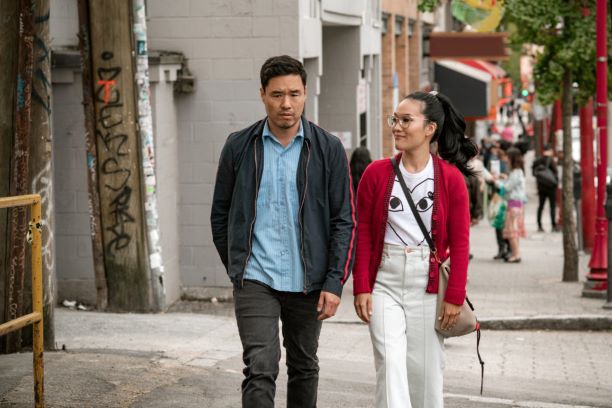 Director: Nahnatchka Khan
Writers: Michael Golamco, Randall Park, Ali Wong
Stars: Ali Wong, Randall Park, James Saito
Platform: Netflix
Everyone assumed Sasha and Marcus would wind up together except for Sasha and Marcus. Reconnecting after 15 years, the two start to wonder – maybe?
Director: Abe Forsythe
Writer: Abe Forsythe
Stars: Lupita Nyong'o, Alexander England, Josh Gad
Platform: Hulu
A washed-up musician teams up with a teacher and a kids show personality to protect young children from a sudden outbreak of zombies.
Directors: Jenner Furst, Julia Willoughby Nason
Writers: Lana Barkin, Jenner Furst, Jed Lipinski, Julia Willoughby Nason
Stars: Bella Hadid, Ja Rule, Billy McFarland
Platform: Hulu
Concert promoters and rapper Ja Rule advertise a high-end festival experience that fails spectacularly when they don't plan for the infrastructure to support the venue, artists, and guests.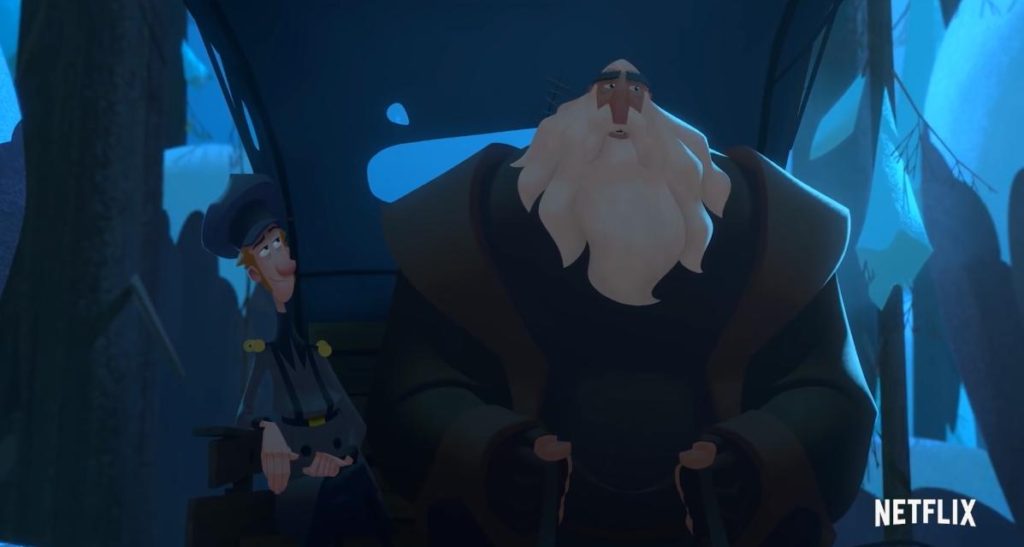 Directors: Sergio Pablos, Carlos Martínez López (co-director)
Writers: Sergio Pablos (original story & screenplay by), Jim Mahoney (screenplay by), Zach Lewis (screenplay by)
Stars: Jason Schwartzman, J.K. Simmons, Rashida Jones
Platform: Netflix
A simple act of kindness always sparks another, even in a frozen, faraway place. When Smeerensburg's new postman, Jesper, befriends toymaker Klaus, their gifts melt an age-old feud and deliver a sleigh full of holiday traditions.
---
This rounds out our list of top streaming movies of 2019 that came from streaming services. What do you think? Did this list that pulled across genres this year leave you in agreement? Or do you have some of your own that we missed?
All synopsis for the top streaming movies of 2019 on streaming services were pulled from IMDb.