Reading Time:
2
minutes
Directed By Zach Lamplugh and co-written by Lamplugh & Brian Emond, The Vice Guide to Bigfoot is a paranormal comedy that follows a millennial reporter, Brian (Emond) on the most important assignment of his career: Bigfoot. But after following a prominent cryptozoologist into the Appalachian foothills, he's forced to answer the question "is a good story worth dying for?" The satirical, Vice Documentary-like film is filled to the brim with humor and a critique of our viral/meme culture. As the Austin Film Festival was gearing up to begin, I got the chance to sit down with Lamplugh and discuss the film and how it captures the spirit of "Popstar and Creep."
In this interview, we discuss how Lampulgh and Edmond designed the comedy in the script and ultimately how much was improvised. Additionally, we discussed what parodying Vice was like, whether or not they worked with them, and ultimately how ridiculous the premise of Vice videos usually are. We also discuss Lampulgh's background making short films and how this naturally progressed into a feature film with The Vice Guide to Bigfoot.
The Vice Guide to Bigfoot celebrates its World Premiere at the Austin Film Festival on Friday, October 25 at 9pm at Alamo Drafthouse Cinema Village. Zach Lamplugh and Brian Edmond will be in attendance for post-screening Q&As after each screening of The Vice Guide to Bigfoot.
The Vice Guide to Bigfoot is available on streaming and VOD.
About the Director
As one of Adult Swim's editors Zach Lamplugh has worked on several titles of their animated titles. He first edited on "Your Pretty Face Is Going To Hell" back in 2015, and has since edited on "Squidbillies", but is excited to start working in live action again. His favorite part about working on these teams is the creative freedom, the wide-range of talent involved, and the supportive collaborators. After years of directing shorts, "The Vice Guide to Bigfoot" is Zach's debut as a feature film director.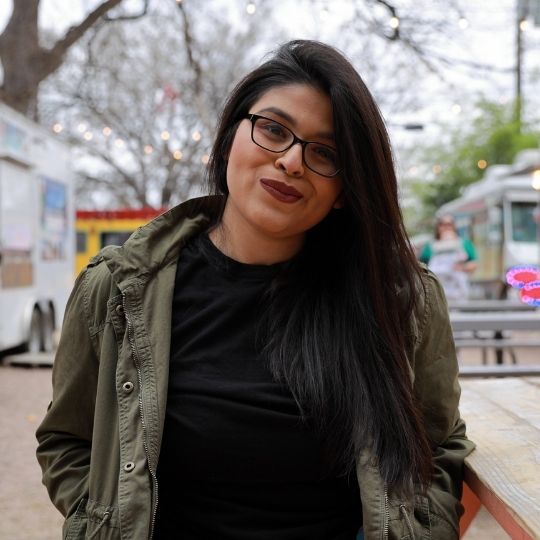 Kate Sánchez is the Founder and Editor-in-Chief of But Why Tho? A Geek Community. There, she coordinates film, television, anime, and manga coverage. Kate is also a freelance journalist writing features on video games, anime, and film. Her focus as a critic is championing animation and international films and television series for inclusion in awards cycles.