Reading Time:
2
minutes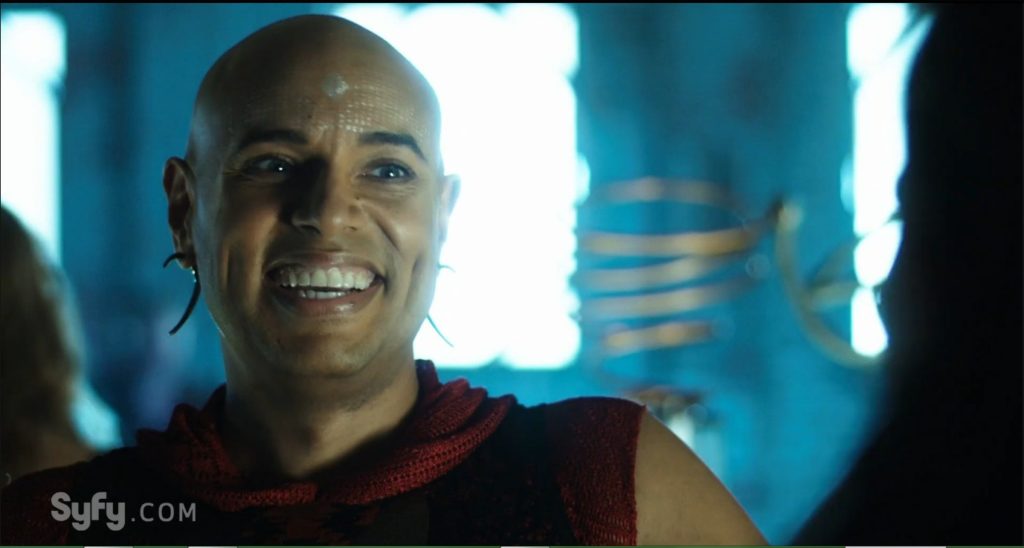 In this episode of "Carolyn Talks…" she speaks with actor Thom Allison about playing Pree, the mercenary turned bar owner with a heart of gold in the hit Sci-Fi series Killjoys.
One of the reasons I became a writer and more specifically a film and TV critic was because it was a way for me to express my feelings and thoughts about a medium of entertainment I care deeply about, and for Thom acting and singing does this. As Pree, Thom gets to be as funny, serious and vibrant as he is in real life. Not only is Pree entertaining to watch, he's also an inspiration for those in the LGBTQ community. Just like race doesn't factor into how characters like Fancy Lee (played by Sean Baek) and Dutch (played by Hannah John-Kamen) aren't judged for their race or gender, Pree an openly gay Black man, isn't judged for his sexuality, which is another reason Killjoys has connected with fans over the years. With the show coming to an end, I had the delightful opportunity to speak with Thom about what it meant to him to play this character that provided heart and humor to a show where it seemed like life always balances on a razor's edge.
---
About Thom Allison
Born and raised in Winnipeg, MB, Thom was an avid theatre nerd from the age of 10. After studying at Ryerson Theatre School in the acting program, he launched his professional career in the Young Company of the Stratford Festival before going on to appear in the original Canadian companies of Miss Saigon, The Who's Tommy and Rent.
Other TV and film credits include Murdoch Mysteries, Repo: the Genetic Opera, Private Eyes, The Last Dance, Leaving Metropolis, well as Lifetime Channel hits – I Me Wed and Road to Christmas.
Thom was seen on Broadway in Priscilla, Queen of the Desert. During the run, he also appeared on the Tony Awards; performed in the televised Macy's Day Parade; and made his New York cabaret debut at Birdland.
At the Stratford Festival, Thom has been seen in Romeo and Juliet, The Threepenny Opera, The King and I, Pericles, King Henry VIII, Macbeth, Hello, Dolly, and Into The Woods. At the Shaw Festival, he has appeared in A Little Night Music, Follies: In Concert, Wonderful Town; His Girl Friday, Guys and Dolls, and the critically acclaimed Ragtime. Other theatre credits include Cabaret, My Fair Lady, Take Me Out, Elegies, A New Brain, The Drowsy Chaperone, Evita, Sophisticated Ladies; Songs For A New World, The Wizard of Oz, Dreamgirls.
He has been nominated for most major Canadian acting awards- two Dora awards, two Bettys, a Jessie, an Ovation, a Sterling for Drowsy Chaperone, Outrageous, respectively; and he is the recipient of two Tyrone Guthrie awards. As a singer, Thom has had the great privilege to have been chosen to sing, as featured artist, for two musical theatre giants, in evenings honoring their work -William Finn and Stephen Sondheim.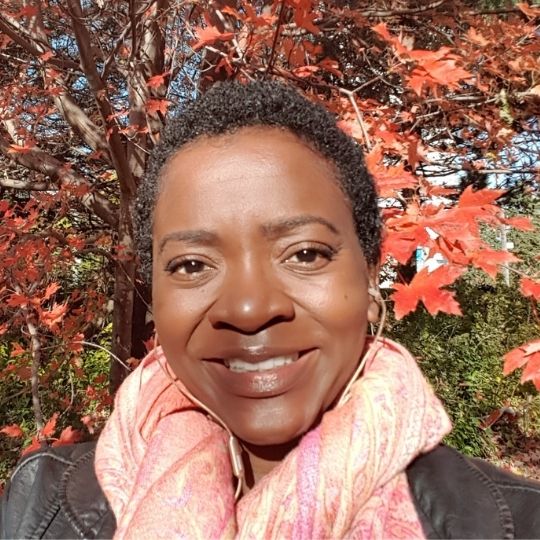 I am a Freelance Film Critic, Journalist and Podcaster – and avid live tweeter. Member of the African American Film Critics Association (AAFCA), my published work can be found on ButWhyThoPodcast, The Beat, Observer, and many other sites. As a critic, I believe my personal experiences and outlook on life, give readers and listeners a different perspective they can appreciate, and help them to see things in a new light.
I am the proud host of Beyond The Romance Drama Podcast – a podcast dedicated to discussing Korean and other Asian dramas, the co-host of So Here's What Happened! Podcast (@SHWH_Pod), and the weekly science fiction film and TV live tweet event #SaturdayNightSciFi.