With the theatrical successes of Get Out, Hereditary, Us, and now Midsommar, horror movies are in the mainstream, and movies outside of the tenth sequel of an existing franchise or a PG-13 jump-scare-filled films are getting wide releases. For those who are just now seeing this side of horror, the one that thrives on addressing social issues, trauma, grief, and lives in the slow-burn, it looks like Ari Aster and Jordan Peele have saved the genre. But for those of us who have been here all along, the genre has been filled with this brand of horror movies for some time.
I want to state that this is in no way a critique of the films mentioned, as Get Out and Hereditary took my top one spots in 2017 and 2018 respectively, and Us is my favorite film — not just horror movie — of the year so far. Instead, this list is to shine a light on films that have come out of the genre and do much more than throw jump scares at the audiences. However, these films don't see prolonged wide-release (nation-wide) and instead get direct to VoD or streaming services after their festival runs. So, it's understandable that new horror fans don't know them.
Instead, horror fans who rely on theater releases have been hit with a slew of remakes and wanre, a term for James Wan produced films from the folks at Frightday, that underperform with critics and at the box office alike. Currently, your options for theater horror movies are Child's Play, a reboot of the 1980's franchise, Annabelle Comes Home, the third installment of the Annabelle series and the eighth film in the conjuring franchise, and then Ari Astar's Midsommar, his sophomore film coming after the critical success of Hereditary.
The three films are very different from each other with two, Child's Play and Annabelle Comes Home reaffirming assertions that horror is only jump scares, gore, and bad jokes. As people start heading to the theater to see Midsommar, I have no doubt in my mind that fans will once again deem it as having saved the genre or somehow standing outside the horror genre itself, as is often the case.
Since some theater-going horror fans that believe Get Out, Hereditary, Us, and now Midsommar have saved a dead genre I've chosen 10 films that are from around the time those films came out and did not receive wide releases in theaters if any. Horror is a large genre, and while no one should know all of it, it's important to understand that gems of films are there and will continue to be there, even if you have to rent them through video on demand and not by a movie ticket. Each of these 10 films was not widely released and utilize more than the PG-13 flicks you're used to outside of the saviors of horror movies. Since this list has been crafted with the assumption that you have not been exposed to them, I have opted out of in-depth summaries of them and instead decided to use the synopsis from Rotten Tomatoes. Why? Well, a lot of these films are made better by going in blind.
10. The Autopsy of Jane Doe (2016)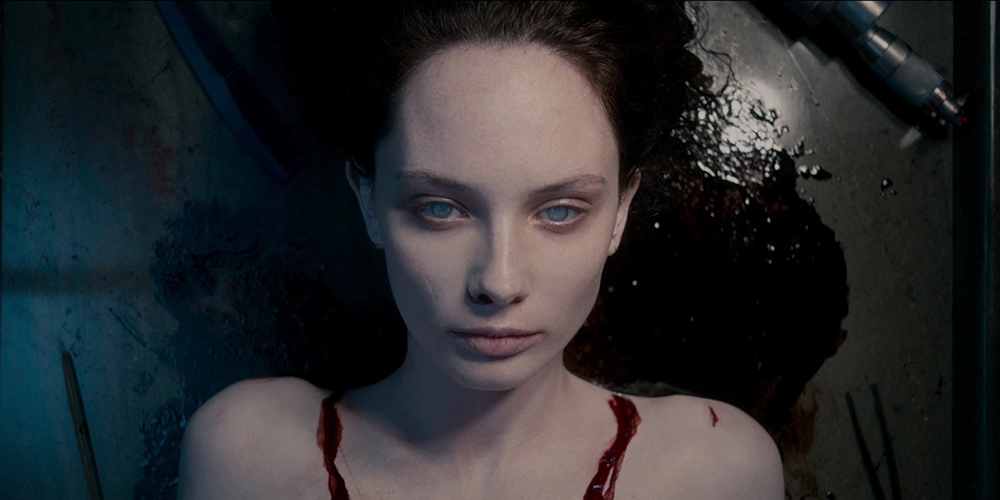 Director: André Øvredal
Writer(s): Richard A. Naing, Ian Goldberg, Ian B. Goldberg
Limited theater release from IFC Films in 2016, Streaming release in 2017, currently available on Netflix
"It's just another night at the morgue for a father (Brian Cox) and son (Emile Hirsch) team of coroners, until an unidentified, highly unusual corpse comes in. Discovered buried in the basement of the home of a brutally murdered family, the young Jane Doe-eerily well preserved and with no visible signs of trauma-is shrouded in mystery. As they work into the night to piece together the cause of her death, the two men begin to uncover the disturbing secrets of her life. Soon, a series of terrifying events make it clear: this Jane Doe may not be dead."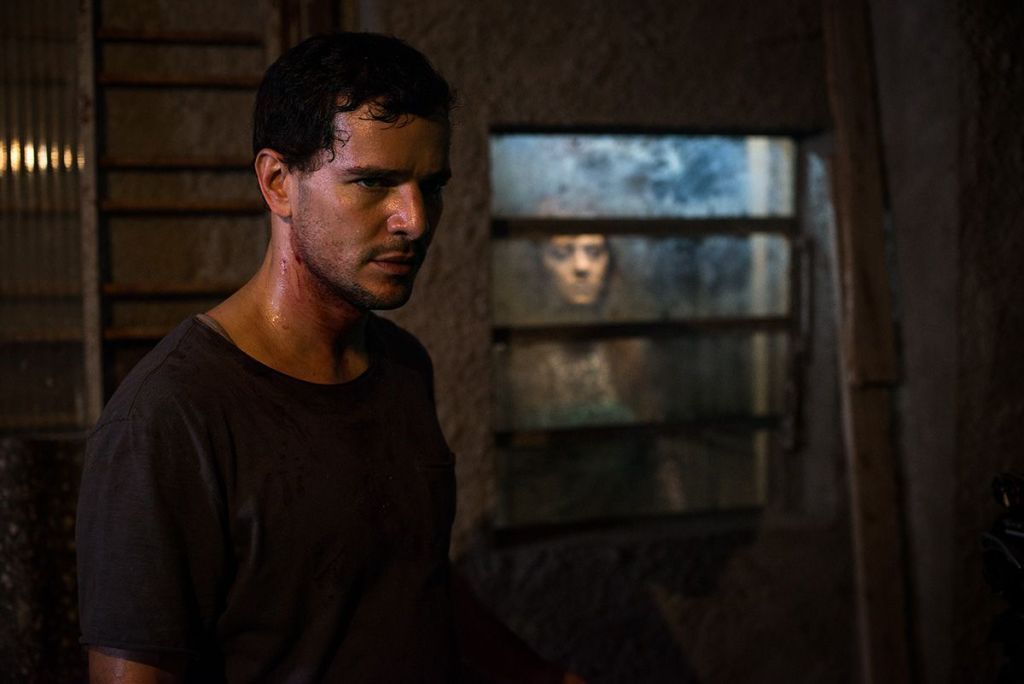 Director: Dennison Ramalho
Writer(s): Dennison Ramalho, Cláudia Jouvin
Form Globo Filmes, 2019 Shudder Exclusive streaming release, available to stream on Shudder
"Stênio works the night-shift at the morgue of a big and violent city. During his toiling hours, he's never alone, for he is gifted with the paranormal ability of talking with the dead. However, when the confidences he hears from the other side unveil secrets of his own life, Stênio unleashes a curse that brings forth danger and death too close to himself and his family."
8. The Girl with All the Gifts (2017)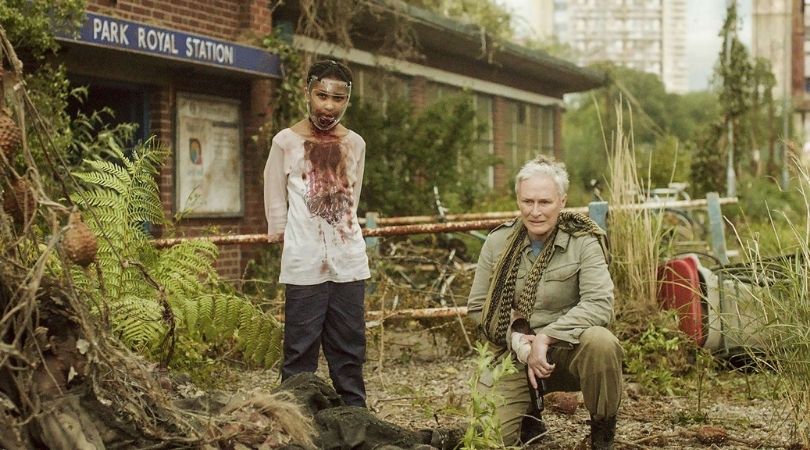 Director: Colm McCarthy
Writer(s): Mike Carey
Limited theater release from Saban Films in February of 2017, with a streaming release in April of 2017, currently available on Amazon Prime Video
"The near future humanity has been all but destroyed by a mutated fungal disease that eradicates free will and turns its victims into flesh-eating "hungries". Only a small group of children seem immune to its effects. At an army base in rural England, this group of unique children are being studied, subjected to cruel experiments by biologist Dr. Caldwell. Despite having been infected with the zombie pathogen that has decimated the world, these children retain normal thoughts and emotions. And while still being subject to the craving for human flesh that marks the disease these second-generation "hungries" are able to think and feel making them a vital resource in the search for a cure.
The children attend school lessons daily, guarded by the ever watchful Sergeant Parks. But one little girl, Melanie, stands out from the rest. Melanie is special. She excels in the classroom, is inquisitive, imaginative and loves her favourite teacher Miss Justineau. When the base falls, Melanie escapes along with Miss Justineau, Sergeant Parks and Dr. Caldwell. Against the backdrop of a blighted Britain, Melanie must discover what she is and ultimately decide both her own future and that of the human race."
7. Under the Shadow (2016)

Director: Babak Anvari
Writer(s): Babak Anvari
Limited theater release from Wigwam Films in 2016, with a streaming release 2017, currently available on Netflix
"Shideh (Narges Rashidi) and her family live amid the chaos of the Iran-Iraq war, a period known as The War of the Cities. Accused of subversion by the post-Revolution government and blacklisted from medical college, she falls into a state of malaise. With Tehran under the constant threat of aerial bombardment, her husband (Bobby Naderi) is drafted and sent to the frontlines by the army, leaving Shideh all alone to protect their young daughter, Dorsa (Avin Manshadi).
Soon after he leaves, a missile hits their apartment building and while failing to explode, a neighbor dies under mysterious circumstances and Dorsa's behavior becomes increasingly erratic. Shideh finds herself slowly drawn into the ensuing turmoil, struggling to cling onto what is real and what is not. Searching for answers, she learns from a superstitious neighbor that the cursed missile might have brought with it Djinn – malevolent Middle-Eastern spirits that travel on the wind. Convinced that a supernatural force within the building is attempting to possess Dorsa, Shideh has no choice but to confront these forces if she is to save her daughter and herself."
6. The Wailing (2016)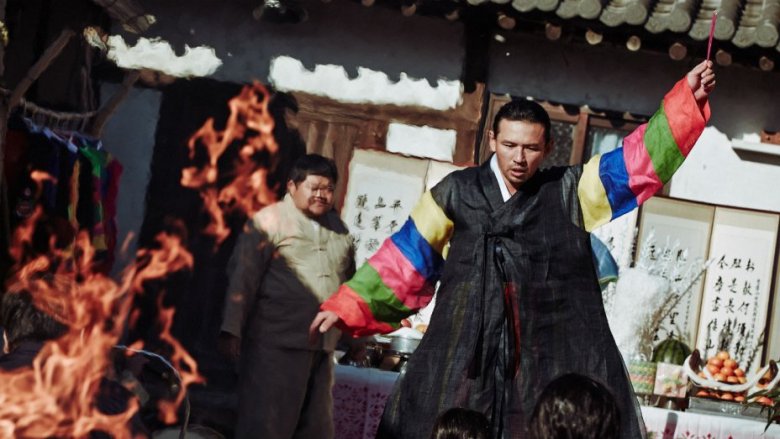 Director: Hong-jin Na
Writer(s): Hong-jin Na
Limited theater release in June of 2016, with a streaming release in October of 2016, currently available on Netflix
"The arrival of a mysterious stranger in a quiet rural village causes suspicion amongst the villagers- but as they begin killing each other for no apparent reason, that suspicion turns to panic. When the daughter of the investigating officer falls under the same savage spell, he calls in a shaman to assist in finding the culprit."
5. Raw (2017)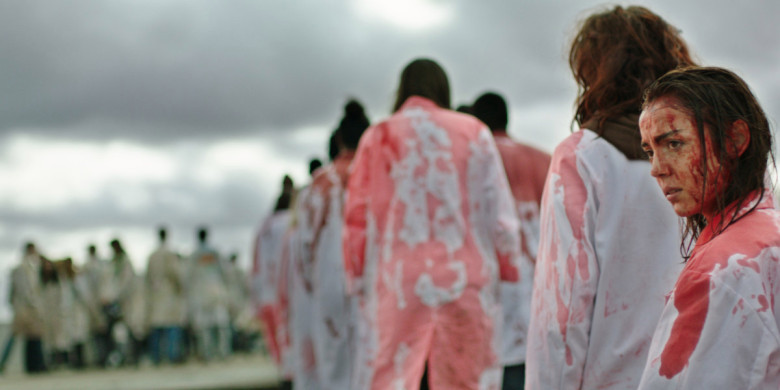 Director: Julia Ducournau
Writer(s): Julia Ducournau
Limited theater release from Petit Film in March of 2017, with a streaming release September of 2017, currently available on Netflix
"Everyone in Justine's family is a vet. And a vegetarian. At sixteen she's a brilliant student starting out at veterinary school where she experiences a decadent, merciless and dangerously seductive world. Desperate to fit in, she strays from her family principles and eats RAW meat for the first time. Justine will soon face the terrible and unexpected consequences as her true self begins to emerge."
4. Creep (2015)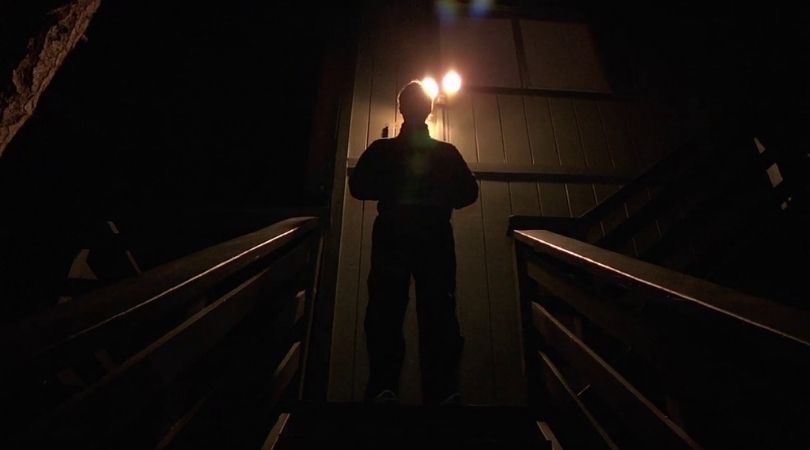 Director: Patrick Brice
Writer(s): Mark Duplass, Patrick Brice
Limited theater release from Radius-TWC in 2015, with a streaming release in 2016, currently available on Netflix
"Looking for work, Aaron (Patrick Brice) comes across a cryptic online ad: "$1,000 for the day. Filming service. Discretion is appreciated." Low on cash and full of naiveté, he decides to go for it. He drives to a cabin in a remote mountain town where he meets Josef (Mark Duplass), his cinematic subject for the day. Josef is sincere and the project seems heartfelt, so Aaron begins to film. But as the day goes on, it becomes clear that Josef is not who he says, and his intentions are not at all pure."
3. The Void (2016)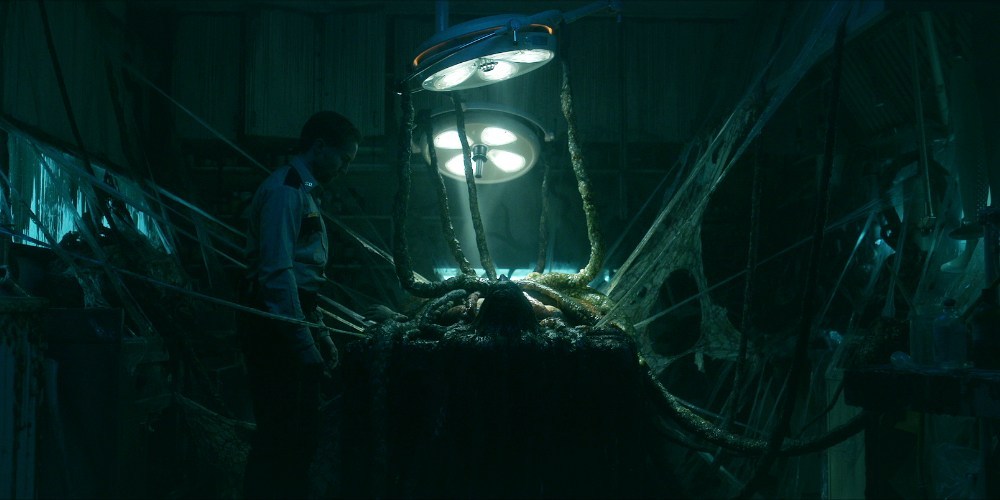 Director: Jeremy Gillespie, Steven Kostanski
Writer(s): Jeremy Gillespie, Steven Kostanski
Festival release in 2016 and a limited theater release from Screen Media Films in in April of 2017, with a streaming release in May of 2017, currently available on Netflix
"When police officer Carter (Aaron Poole) discovers a blood-soaked man limping down a deserted road, he rushes him to a local hospital with a barebones, night shift staff. As cloaked, cult-like figures surround the building, the patients and staff inside start to turn ravenously insane. Trying to protect the survivors, Carter leads them into the depths of the hospital where they discover a gateway to immense evil."
2. The Blackcoat's Daughter (2017)
Director: Oz Perkins
Writer(s): Oz Perkins
Limited theater release from A24 in March of 2017, with a streaming release May of 2017, currently available on Netflix
"A deeply atmospheric and terrifying new horror film, The Blackcoat's Daughter centers on Kat (Kiernan Shipka) and Rose (Lucy Boynton), two girls who are left alone at their prep school Bramford over winter break when their parents mysteriously fail to pick them up. While the girls experience increasingly strange and creepy occurrences at the isolated school, we cross cut to another story-that of Joan (Emma Roberts), a troubled young woman on the road, who, for unknown reasons, is determined to get to Bramford as fast as she can.
As Joan gets closer to the school, Kat becomes plagued by progressively intense and horrifying visions, with Rose doing her best to help her new friend as she slips further and further into the grasp of an unseen evil force. The movie suspensefully builds to the moment when the two stories will finally intersect, setting the stage for a shocking and unforgettable climax."
1. The Invitation (2015)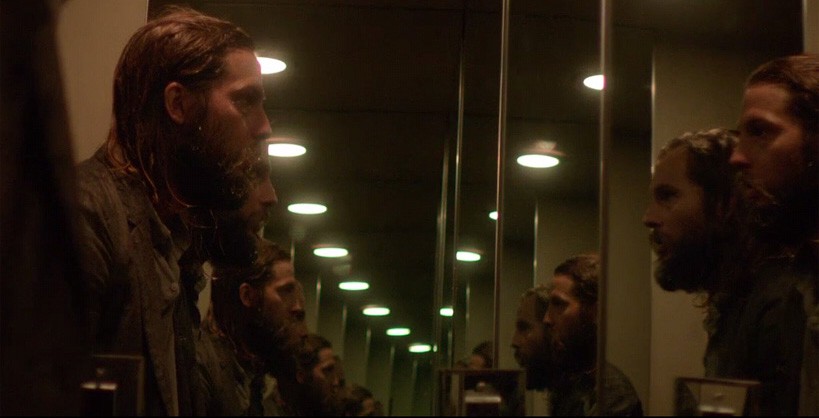 Director: Karyn Kusama
Writer(s): Phil Hay, Matt Manfredi
Limited theater release from Drafthouse in 2017, with a streaming release the same day, currently available on Netflix
"In this taut psychological thriller by Karyn Kusama (Girlfight, Jennifer's Body), the tension is palpable when Will (Logan Marshall-Green, Prometheus) shows up to his ex-wife Eden (Tammy Blanchard, Into the Woods) and new husband, David's (Michiel Huisman, "Game of Thrones") dinner party. The pair's tragic past haunts an equally spooky present: Amid Eden's suspicious behavior and her mysterious house guests, Will becomes convinced that his invitation was extended with a hidden agenda. Unfolding over one dark evening in the Hollywood Hills, The Invitation blurs layers of mounting paranoia, mystery, and horror until both Will-and the audience-are unsure what threats are real or imagined."
---
When it comes down to it, American theater audiences haven't had great horror movies until the last couple of years. There was definitely a drought in that regard. That being said, horror movies as a genre hasn't been struggling. Instead, it's been thriving. With smaller releases, VoD releases, and of course, the superb foreign films making their way to streaming services like Netflix, horror fans have had great horror years beyond the theater as well.
This list and ultimately the genre itself asks that you look beyond the theater releases before you make a judgment on the state of horror movies or how newer films come into play. Are there any films you think I missed? Tell us in the comments.
All synopsis for the horror movies above are from Rotten Tomatoes