Reading Time:
2
minutes
Published by Image Comics, Ascender #2 comes from the powerhouse creative team behind Descender, writer Jeff Lemire, artist Dustin Nguyen, with lettering and design by Steve Wands. This new ongoing fantasy series is set in the same universe as their previous work, Descender. As issue number one set up, Ascender is a world where the machines have gone away and in their absence magic has reclaimed the universe.
In Ascender #2, "The Haunted Galaxy" continues with Mila reuniting her dad Andy with his old robot pal, Bandit. The robot is essentially his pet, making for a heartwarming reunion, but even with that doesn't last for long, because Mother sees all. With all inhabitants under Mother forbidden to have robot tech, the father and daughter have to run, with a troll militia and a vampire commander after them.
The father and daughter dynamic has quickly become my favorite piece of this series. With that being said, this issue, like the first, also focuses on the vamp witch Mother as she moves to consolidate her power on Gnish and root out any rebellion. Showcasing her power, she leaves a Lovecraftian monster, made from her own eye, to look over the King of Gnish, ensuring that her will is done.
Like the first issue, Nguyen's art is masterful.  The creature design of the vampires, the trolls, everything magical is impactful, not just because of the illustration but also because of the watercolor treatment that the colors provide. With the paper grain legible on even on a digital copy, with pieces are swollen with color and others are washed lightly. The coloring is unique and fantastical. In the scenes with Mother, the watercolors are ominous. In the scenes between Mila and Andy before they're attacked, the colors are hopeful and loving. Nguyen's art is truly a perfect match for fantasy.
In fact, Ascender #2 has my favorite page (featured below), visually, of any comic I have reviewed this year. Washed in blue, the comic opens with Mila, finding a machine on fire. The page feels cold and dark and as Ratchet lights up red, the simple page showcases a masterful use of color.
Overall, Ascender #2 is building a great dynamic between Mila and her father, even though the parts of the issue with Mother seem repetitive from issue number one. Sadly, issue number two felt a tad short, due in large part to my urge to see more of Mila and Andy and less of Mother. That being said, the action scene with Mila and her father against the vampire commander has me excited to see more action scenes in upcoming issues. Yes, because of the art, but also because of Wands' lettering. The action happens in the background with the shaky and noisy outlines of sounds taking up whole panels, adding depth to the scene.
Ascender #2 is available now wherever comic books are sold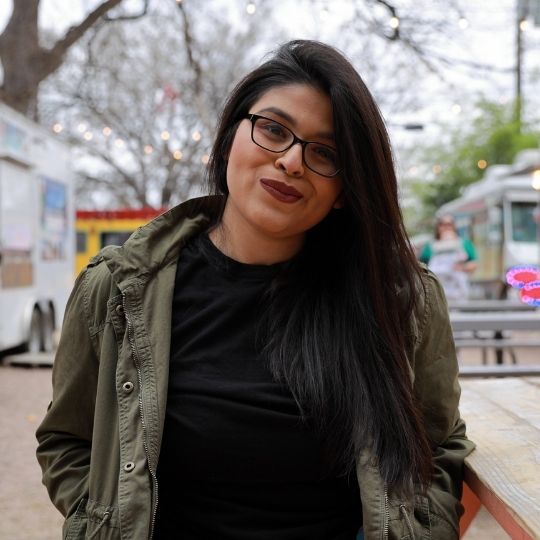 Kate Sánchez is the Founder and Editor-in-Chief of But Why Tho? A Geek Community. There, she coordinates film, television, anime, and manga coverage. Kate is also a freelance journalist writing features on video games, anime, and film. Her focus as a critic is championing animation and international films and television series for inclusion in awards cycles.