Since the beginning of this year, Netflix's future has been on shaky ground, with canceled show piling up and the competition rising. The Streaming Wars are starting to seriously ramp up with more and more companies planning on launching their own services. Netflix, who previously only really had to worry about Hulu in the past, now faces competition from their former allies such as Disney and WarnerMedia. With Netflix losing a massive chunk of content by the end of the year and the service making questionable decisions, it's caused many to evaluate whether Netflix is even still worth subscribing to at this point.
Netflix hasn't been making the best decisions as of late. In late December, it was revealed that Netflix
struck a deal
with WarnerMedia to keep the iconic sitcom
Friends
on their service for another year for a staggering $100 million after a massive fan uproar about the show's pending removal.
We also saw Netflix cancel a multitude of their original shows, including
Friends From College
and most recently the incredibly popular and acclaimed series
One Day At A Time
and
Santa Clarita Diet
, along with the rest of the MCU shows including
Jessica Jones
and
The Punisher
. Although other networks are interested in picking up some of these shows, such as
CBS All Access,
who are interested in reviving
One Day At A Time
, Netflix's
contracts prevent other networks
from picking up their canceled shows for at least two years.
Aside from Netflix's bad decisions as of late, the service is also about to lose a lot of content. As we've known for a while, Disney
will be removing all of their content
, including all of Fox's content, off Netflix in November once their highly anticipated streaming service Disney+ launches. WarnerMedia
will also likely be pulling their content
off Netflix as well as they're planning on launching their own streaming service around the same time as Disney's. DreamWorks Animation will also be
pulling some of their content
from Netflix, as they've signed an exclusive streaming deal with their rival Hulu. And to make matters worse, Netflix will likely lose streaming rights to
The Office
, their most popular show, in 2021 once
NBC launches their own streaming service.
With Disney, Fox, Warner, and DreamWorks Animation's content, what will Netflix still have at that point? Basically only their originals left. And fans of
The Office
have been reacting similarly to fans of
Friends
when news broke about the show's eventual removal.
Many are upset and threatening to cancel their memberships
.
But is Netflix is still worth keeping in the end? For me personally, I'm torn. I'm certainly not happy with the decisions Netflix has made so far. As I stated in
my piece
back in February, I thought the
Friends
deal was completely unnecessary and they paid way too much for a show that they didn't own, especially since it will leave the service given the inviability of WarnerMedia' launching their own.
I wasn't happy about the price increase and the multitude of Netflix originals being canceled, most notably
One Day At A Time
. Both when the show was in danger of cancellation and when it was eventually canceled, there were massive campaigns for the show via social media, which definitely contradicted Netflix's claim that
not enough people watched the show
.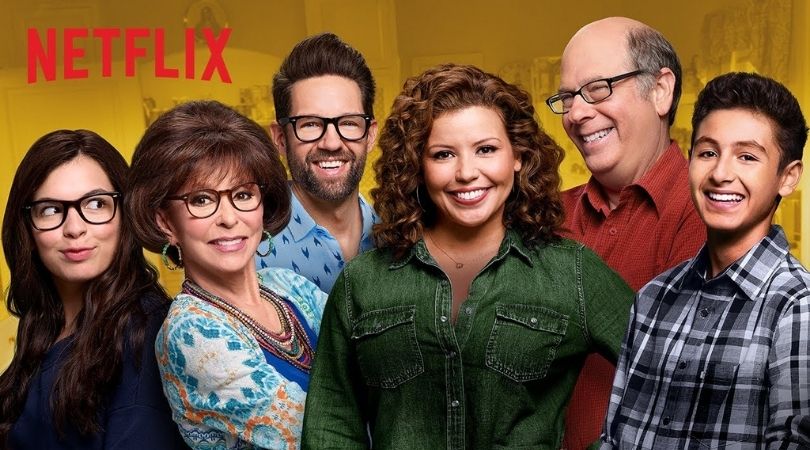 Despite Netflix's questionable decisions, and their growing graveyard of canceled originals, certain groups shouldn't give up on the streaming service just yet. Netflix losing all this content might be a blessing in disguise for them. With having nearly all of their acquired content gone, Netflix will, hopefully, prioritize their originals and give themselves time to actually market their shows properly,
slowly solving their marketing problem
, and not being so trigger happy when it comes to canceling their shows. There won't be any more outcries that cause Netflix to spend a massive amount of money to save an acquired show because of all popular like
Friends
or
The Office
because they'll be gone by then.
There's also a lot of exciting original content coming to Netflix. Martin Scorsese's new film
The Irishman
will be premiering sometime this year. Netflix recently has also been producing a lot of original horror and content as of late. Netflix will be premiering the new season of their horror anthology series
Slasher
entitled
Slasher: Solstice
on May 23rd. They also have original horror films in the works such as
The Perfection
and
Eli
. For Sci-Fi fans, Netflix is premiering a new series in May called
The Society
, as well as original films such as
See You Yesterday,
produced by Spike Lee, and
I Am Mother
coming later this year.
Animation fans, like myself, should be excited to see what Netflix's new in-house animation studio Netflix Animation comes up with, as they have a lot of notable names working over there. Alex Hirsch, the creator of
Gravity Falls
, is executive producing a new show called
Inside Job,
created by
Gravity Falls
crew member Shion Takeuchi who also has a
multi-year deal
with Netflix. Craig McCracken, creator of
The Powerpuff Girls, Foster's Home For Imaginary Friends
, and
Wander Over Yonder,
is
creating a new series
called
Kid Cosmic
over at the service, and also Jorge Gutierrez, the co-creator of
El Tigre: The Adventures of Manny Rivera
and the director of
The Book Of Life
is creating a new show called
Maya and the Three.
All of these projects sound incredibly promising.
Despite Netflix's less than stellar choices these last few months and losing a plethora of content, is the service still
worth keeping in the end? Well, it really comes down to what you like. If you watch Netflix for new and original things in comedy, horror, sci-fi, or drama then Netflix is probably worth keeping. If you watch Netflix for its animated content, it's definitely worth keeping.
But, If you watch Netflix to simply watch to keep up with network TV, you should probably start looking into Hulu sooner rather than later and the rest of streaming services that are about to launch to this Netflix exodus. That last bit actually brings us to another question: Are there going to be too many streaming services? But that's another question for another time.