Reading Time:
< 1
minute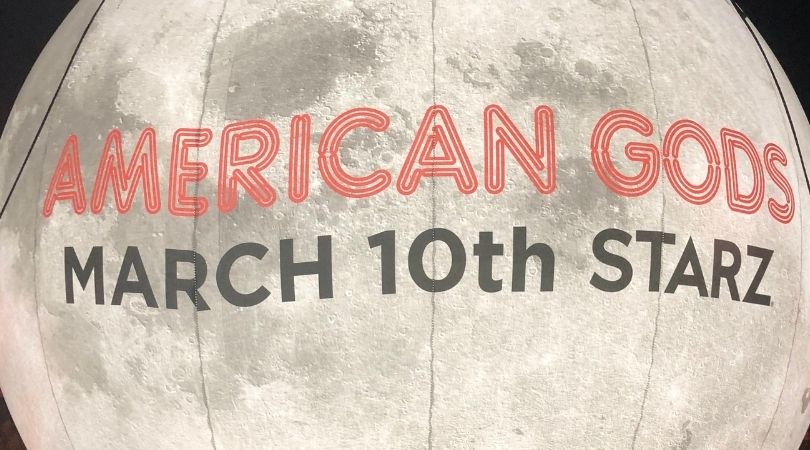 SXSW 2019 is in full swing and over the weekend Kate and LaNeysha from So Here's What Happened got a chance to sit down with Mousa Kraish and Omid Abtahi, who play the Jinn and Salim respectively. But instead of American Gods, they talk comic books, anime, and everything nerdy in the middle of the American Gods house on Rainey Street in the heart of SXSW festivities.
About American Gods: Ex-convict Shadow Moon roams a world he doesn't understand, left adrift by the recent, tragic death of his wife. Little does he know his life is about to change after he meets a crafty, charismatic con man named Mr. Wednesday, who offers Shadow a job as his bodyguard. As their journey begins, Shadow encounters a hidden America where magic is real and fear grows over the ascending power of New Gods like Technology and Media. In a grand plan to combat the threat, Mr. Wednesday attempts to unite the Old Gods to defend their existence and rebuild the influence that they've lost, leaving Shadow struggling to accept this new world and his place in it.
The Show airs every Sunday on Starz.
Shownotes
Mousa Kraish
website | IMDB | @MousaKraish
Omid Abtahi 
IMDB | @AbtahiOmid on Twitter
LaNeysha
From — So Here's What Happened & Did You Have To?
Follow her: @La_Ney_sha 
Follow her work: @SHWH_Pod & @DYHT_Pod