Reading Time:
3
minutes
In this episode of "Carolyn Talks…" she speaks with director, writer, and stuntman Jesse V. Johnson about his newest film Triple Threat.
Intent on bringing down one of the biggest crime syndicates in the world, Chinese billionaire, Xiao Xian (Celina Jade), but when a group of assassins is hired to stop her, three mercenaries Payu (Tony Jaa), Long Fei (Tiger Chen), and Jaka (Iko Uwais) decide to take them on to protect her and get revenge.
Opening with scenes in the jungles of Indonesia, Triple Threat immediately brings to mind action films of years gone by, creating a sense of nostalgia and immediately setting the tone for the rest of the film but in pleasantly surprising ways. Written by Joey O'Bryan, Paul Staheli and Fanjin Song, Triple Threat never once falls into the cliched tropes of the films that inspired it.
One of the things that surprised me about the film is the unpredictability of the characters, especially Jaka. Due to what happens, his motives become clear immediately, but what was different is how he went about it. For the majority of the film, you're never quite sure which of the two teams he's truly helping, and it makes for a fun cat and mouse game.
With a main cast/characters from different East Asian countries (Uwais is Indonesian, and Jaa is from Thailand) and China (Jade and Chen), I was worried that there would be the stereotypical racial jokes, but again my fears were allayed, and rather than having their ethnicities be made fun of or even ignored, they were acknowledged by having the characters speak in their native languages, and their specific fight styles were used brilliantly in the fight choreography by Tim Man.
Though Xiao Xian is the one being rescued, she takes matters into her own hands at times and doesn't let fear sway her from her objectives. That being said, there could have been a bit more development in the character, and knowing that Jade herself is a martial artist – as seen when she played Shado in CW's Arrow – it was disappointing that she wasn't given any substantial fight scenes.
Apart from the main cast, Triple Threat also features Scott Adkins, Michael Jai White, JeeJa Yanin, and Michael Bisping, who are some of the most experienced martial artists in the acting industry today.
Because the film has so many characters, there is the worry that there won't be enough time to figure out everyone's place in the grand scheme of things, but Johnson manages to make time give everyone their own moments that come through in various interactions. Devereaux and Mook (White and Yanin respectively) have a mentor-mentee relationship, and Jaka and Collins (Adkins) have great chemistry, they respect each other as leaders, but the mistrust has them constantly on alert
Johnson keeps the film grounded by giving the viewer a breath between the intense fight sequences, which allow for developing plot points, and character development. Much of the film's lightest moments comes in the form of humor, most in dialogue between Long Fei and Xiao Xian, and Payu, which in a way poke fun at certain tropes in action films.
Speaking of tropes, one of my biggest pet peeves in action films is not being able to discern what's happening in fight scenes, due to either poor editing, or low lighting. Thankfully, neither was the case in Triple Threat. As discussed in my interview with Johnson (above), the fight scenes were not only well shot and edited, but they are also well-lit, despite some of them taking place during the night, and that's a huge plus for the film in my book.
Johnson has created an intense action film, that keeps you engaged and anticipating what the next move will be. If you're a fan of martial arts films, particularly those starring the cast, you'll definitely enjoy Triple Threat, and like me wouldn't mind if it gets a sequel.
Triple Threat was produced by Mike Selby, Ying Ye, Gary Hamilton & Mike Gabrawy, and is distributed by Well Go USA Entertainment. It opens in US theatres Tuesday, March 19, 2019, and on sale for DVD/VOD Released Friday, March 22, 2019.
Keep up to date with
Triple Threat
on social media via
T

witter
,
Instagram,
and Facebook, or by using the official hashtag:
#TripleThreatMovie.
---
Director's Bio
Jesse V. Johnson is an American film director and screenwriter, and an accomplished stuntman and coordinator. He has directed many film including, Charlie Valentine, 5th Commandment, and the Debt Collector. As well as being a screenwriter, and producer, Johnson has been a stunman and stunt coordinator on some of Hollywood's biggest films; The Amazing Spider Man 1 & 2, Thor and many more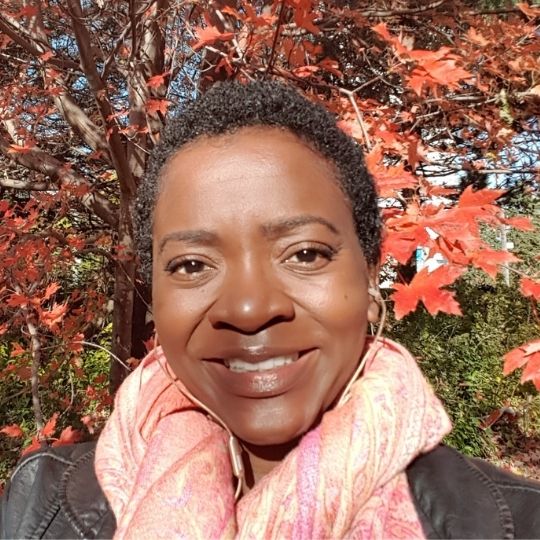 I am a Freelance Film Critic, Journalist and Podcaster – and avid live tweeter. Member of the African American Film Critics Association (AAFCA), my published work can be found on ButWhyThoPodcast, The Beat, Observer, and many other sites. As a critic, I believe my personal experiences and outlook on life, give readers and listeners a different perspective they can appreciate, and help them to see things in a new light.
I am the proud host of Beyond The Romance Drama Podcast – a podcast dedicated to discussing Korean and other Asian dramas, the co-host of So Here's What Happened! Podcast (@SHWH_Pod), and the weekly science fiction film and TV live tweet event #SaturdayNightSciFi.