It's the end of the year as we know it and in 2018 Netflix proved that it animation heavy hitter. From shows around Dreamworks established properties, reboots, new IPs, of course a solid adult animation block, the streaming service produced some of the most critically acclaimed series of animation in 2018. With a lot of animation fans on our team we polled seven of our contributors and ranked our respective top 5 lists to come up with the top 13 Netflix animations of 2018.
While every contributor commented on their favorites, some commented on more, and as a site where we value discourse even some of the favorites had some critiques. Keep reading for our top list from contributors: Matt, Ash, Nikko, Swara, Roberto, Kate, and Maia, in no particular order.
13. Skylanders Academy, Season 3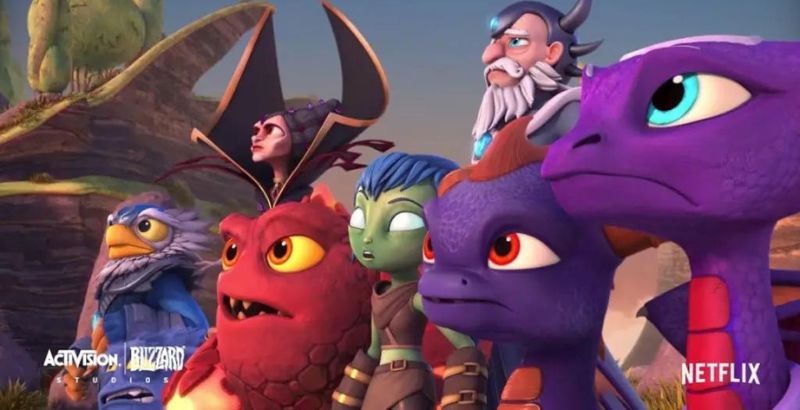 Matt: I must admit I did not enjoy the first two season of this show and it was just something I put on to fall asleep to. It was little too childish for my taste and no real actual story. However, the last few episodes of season two left me intrigued and wanting season three so I decided to give the third season a shot. There are still moments I struggle with, but I also understand I am not the demographic for this show. All that being said the third season had substance and not just complete mindless episodes. There was an actual main story-line that was quite enjoyable and played out fantastically. This was a show that went from I need sleep put it on to I am ready for a new season.
12. Miraculous Ladybug, Season 2
Maia: Miraculous Ladybug is probably my second favourite superhero show out there (Young Justice wins forever). The mythology of the show is so much fun, the characters are great and it's just an all-around solid show.
11. Big Mouth, Season 2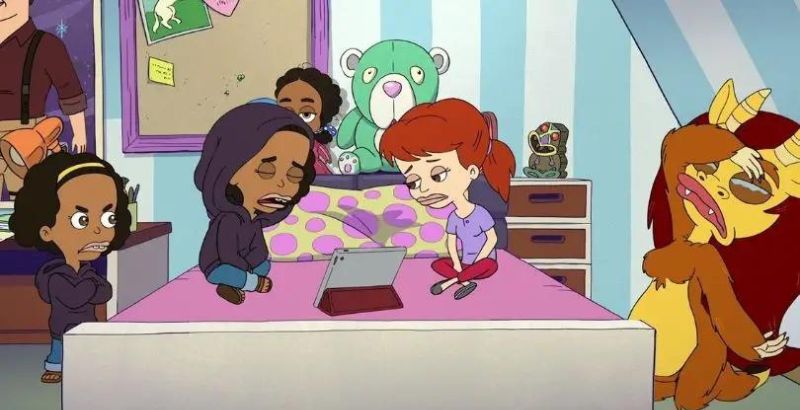 Maia: Maya Rudolph. That's it, that's the whole thing. No, but actually, Big Mouth season one was fine, a weird and real look at the lives of teenagers but Big Mouth season two sharpened up so much. Sometimes shows don't always know how to edit themselves after a good-but-could-be-better first season but Big Mouth absolutely leaned into what worked in season one to make a phenomenal season two. Also, Maya Rudolph.
10. Voltron, Season 7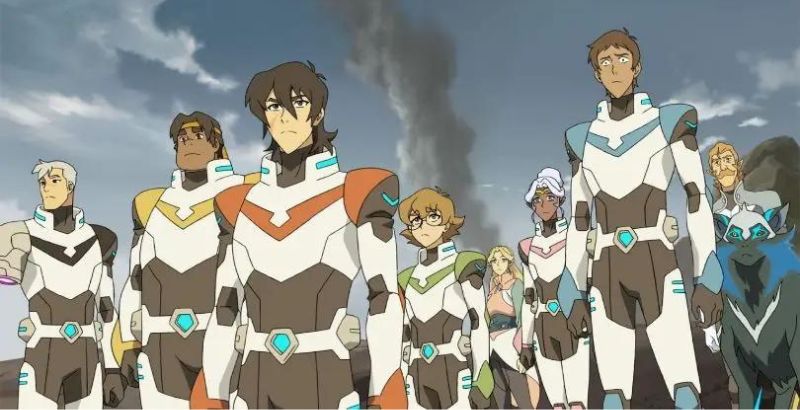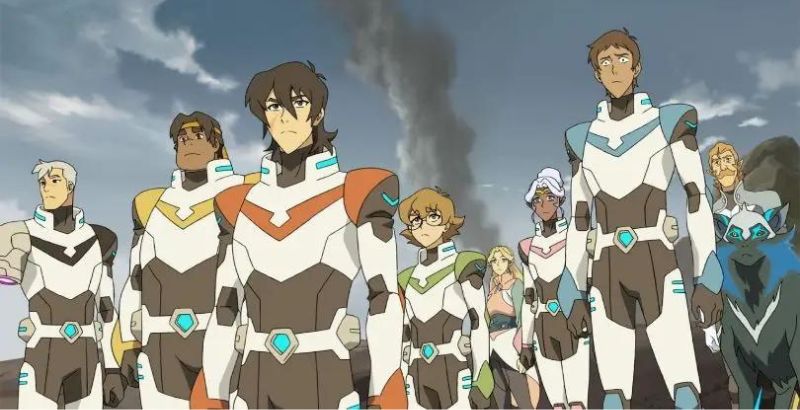 Swara: After four years and eight seasons, this amazing sci-fi space adventure has come to a close. The animation is spectacular, the characters are riveting, and the wide-ranging story encapsulates like no other. Follow Princess Allura and the rest of the Paladins of Voltron as they confront threats to the universe you can scarcely imagine.
9. Castlevania, Season 2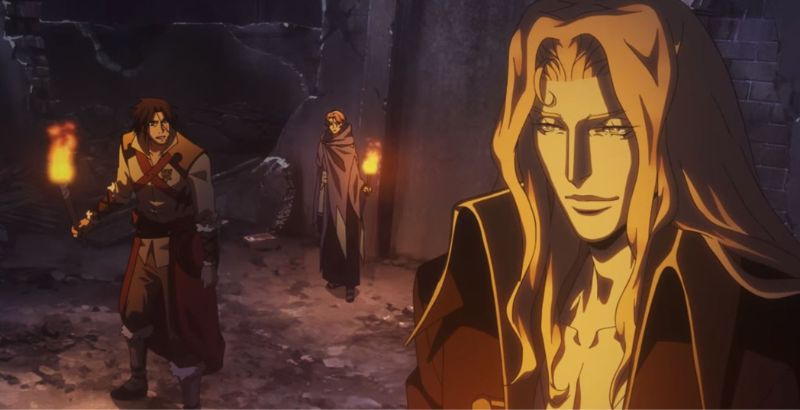 Ash: Castlevania honors it's source material, while not being afraid to experiment and push the franchise forward. The story is captivating, the animation is gorgeous and the action is beautifully executed. This is the best video game adaptation out there. I hope people looking to adapt video game properties in the future, use it as a guide and try to follow in its footsteps.
Roberto: Konami seems to be remembering its audience and its legacy with this animation based off of one of their most celebrated video games. Castlevenia does not hold anything back. Its bloody, gory, and filled with mystery, just as an animated show about Dracula should be. Featuring great action, wonderful animation, and an intriguing Game of Thrones-like story, Castlevenia is great, regardless if you played the games or not.
8. How to Train Your Dragon: Race to the Edge, Season 6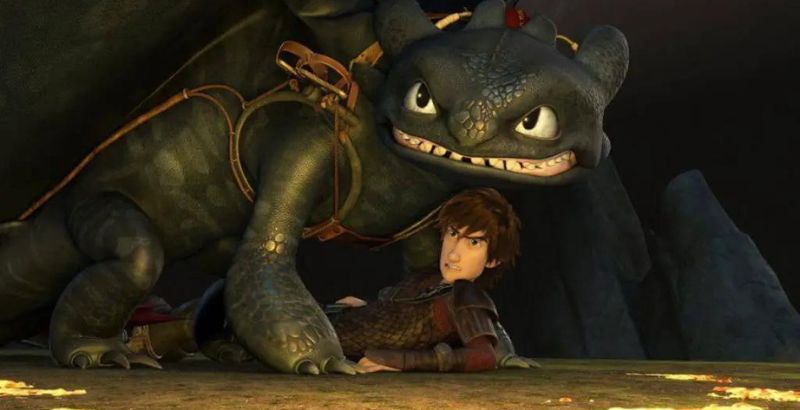 Matt: With How to Train Your Dragon 3 coming in 2019, Dreamworks released the final season of How to Train Your Dragon: Race to the Edge this past year. It wraps up the gap between the first and second movie perfectly. All I hope is they decide to continue the show in late 2019 or 2020 after the third movie has been released.
Kate: I have been in love for How to Train Your Dragon for years. This year they released the final season of their Race to the Edge and I have never known an animation to bridge together two movies. When series are mad in the in-between stages of franchises, they don't always land, but this does. Not to mention, Toothless and Hiccup can do anything together, even when it seems like they're limited they push through and triumph.
7. Hilda, Season 1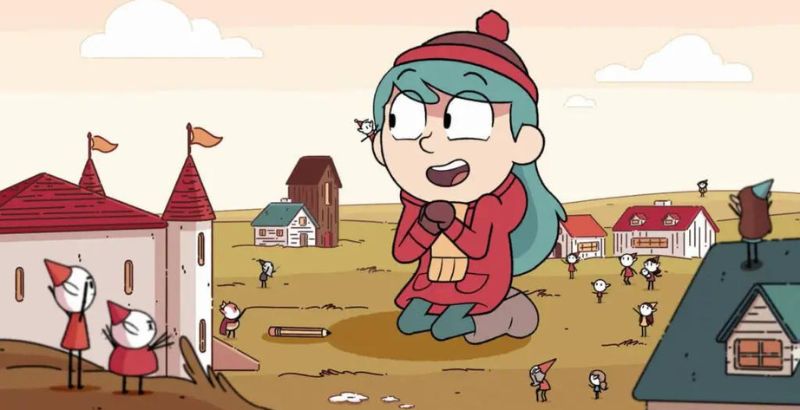 Swara: Based off the graphic novel Hildafolk, HIlda is a delight. The titular main protagonist is a whimsical introverted extrovert whose curiosity at the world around her is infectious and a joy to watch. While her journey is mostly fantastical, it's also relatable in how she must adjust to grounded human interaction. You'll see yourself in Hilda, while being inspired by her as well.
Maia: One of the things I love about animation is it doesn't fall into the trap so much live action does where it feels the need to see everything through the most cynical lens. Hilda is a show of pure joy and it doesn't feel any need to apologize for that. Hilda herself is a delight and all of her friends and family know this and treasure it.
6. Disenchantment, Season 1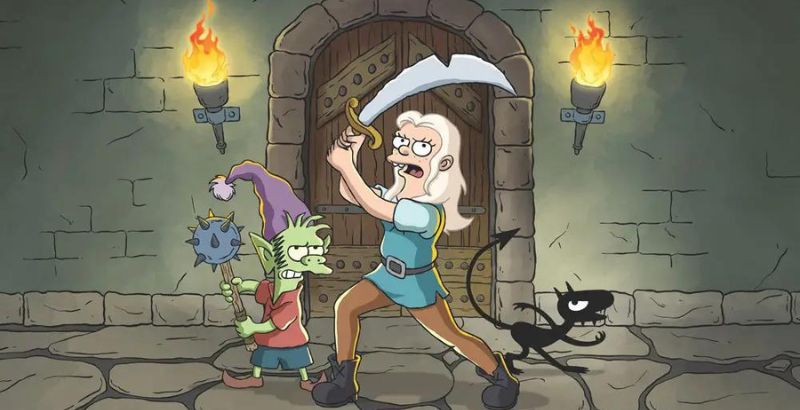 Matt: This show starts slow with the first few episodes kind of dragging on. However, once it picks up the show is quite entertaining full of laughs and has that Matt Groening comedy we all have come to love over the years. One of the top shows I am looking forward to next year.
Nikko: As soon as I saw the trailer for the show, I knew I'd like it. Even though I've watched the first 10 seasons of The Simpsons and a few episodes of Futurama, this felt like something different. I was expecting a lot of similarities, but was very happy this felt like its own show. Luci, the demon, is easily my favorite character from the show.
Maia: As a huge Futurama fan I was incredibly excited for Disenchantment and was disappointed by how bored I was in the first 3 episodes. When I said so on Twitter people were like "Okay, fair. But OMG the end," and since I did know I liked the creators I went back and finished the series. And oh gosh, am I glad I did. I put Disenchantment on my list more for the brilliant set up for season 2 because I have a feeling that's going to be topping lists next year.
5. She-Ra and the Princesses of Power, Season 1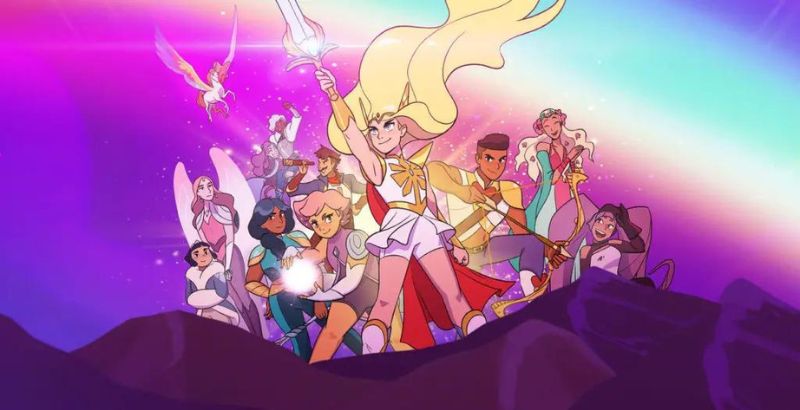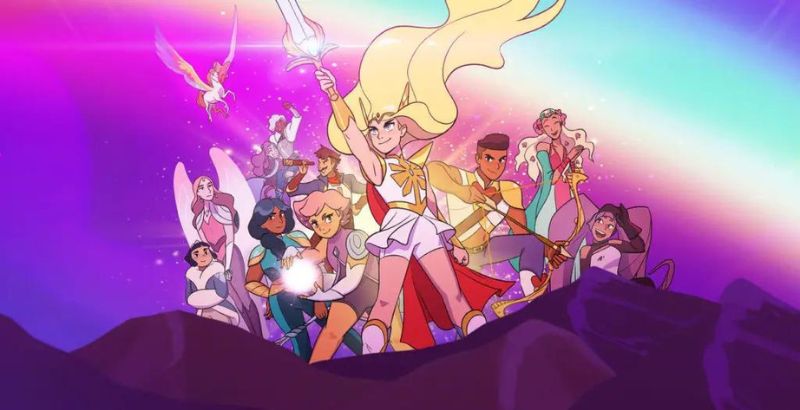 Swara: This is a show that I needed growing up, and that I'm happy kids today have. With a diverse array of complex female characters, girls and boys have new heroes to inspire them in important ways. She-Ra and the Princesses of Power is a joyful and exciting adventure that will restore your hope to do the right thing, with plenty of laughs and feels along the way.
Ash: The original She-Ra: Princess of Power is a show that I have a lot of nostalgia for, but I was convinced that it would never work for the modern-day. She-Ra And The Princesses Of Power proved me wrong. It takes the elements from the old show that worked and adds new elements, to create something greater than its source material. I immediately fell in love with the world, characters and storytelling and I can't wait to see where it goes next!
Nikko: I was a huge fan of He-Man and the Masters of the Universe when I was younger. It was one of the few cartoons that I'd watch whenever I could. If I were to ask anyone who personally knew me, they'd go on and on about how much I loved this show and the fact that I always used to yell, "By the power of Grayskull…I have the power!" When I heard Netflix was making a She-Ra animated show, I was excited. I didn't know much too much about her character, but anything that has to do with He-Man is a must watch for me. The animation style was amazing and I really enjoyed the overall story. I'm excited to see what comes next.
Maia: I wanted to love She-Ra. The art is cute and the characters are diverse but at the end of the day, it's yet another stale white saviour story.
4. Aggretsuko, Season 1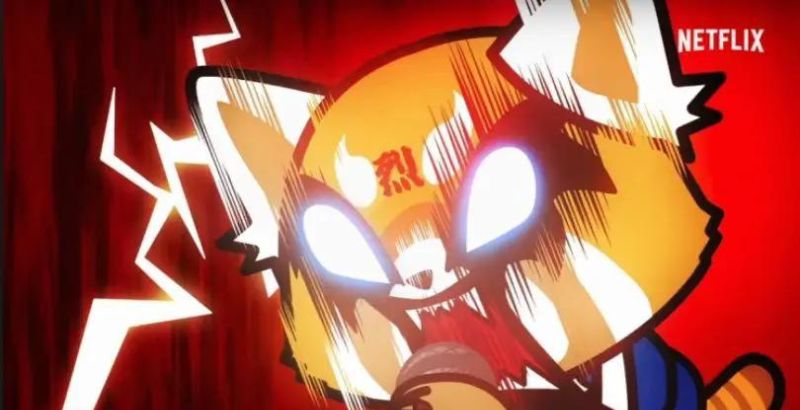 Roberto: Aggretsuko is essentially a PG-13 interpretation of Zootopia, with great voice acting, poignant relevant storytelling, and a good heart. The show's polarizing premise is wildly entertain. A young red panda working at a stressful office job by day, but becoming a thrashing death metal performer at night to get the stress out. While each episode is short, the comedian and entertainment is fantastic. When the story needs to get down-to-earth , it does so without feeling jarring or unnecessary. It's a fantastic anime , even for those unfamiliar with the medium. Season 2 is going to rock.
Kate: If you had told me that my adult work life would be encapsulated in a San Rio animation with anthropomorphized animals I would have laughed. But it's true, Aggretsuko, and the main character Retsuko, voiced by Erica Mendez in the English dub, is me, minus being a red panda. Putting up with workplace drama and exploitation during the day and screaming death metal into a karaoke mic at night, this slice of life animation hits home.
Maia: How often are we should be grateful to have a job at all? Through bad managers and underemployment and wasting our skills. Aggretsuko ls a love letter to all of us who just want to scream. Grateful to be able to pay our bills sure but don't tell us to thank our employers for existing.
3. Troll Hunters, Season 3
Matt: This ended up as my 5b for 2018 ranking and I loved this show tremendously. I am still sad it is over but it was a great conclusion to this series, that was unfortunately cut short due to tragedy.
Swara: Guillermo Del Toro's animated masterpiece is a classic hero's journey tale, but one unique in its deft ability to dive into the psychology of all its fascinating characters, human, troll, hero, and villain alike. Jim, Claire, Toby, Blinky, and AAARRRGGHH!!! must face seemingly insurmountable challenges at the end of their thrilling adventure, in a season that masterfully closes out the series.
Nikko: Never in a million years did I think I would have found an animated show like this. I watched the series when the first two seasons were out and eagerly waited for season 3. I was completely blown away. There's a specific scene in one of the last few episodes of season 3 that got me very emotional. It reminded me a lot of the episode from Avatar the Last Airbender when Aang is unlocking his chakras. I've only seen a few of Guillermo del Toro's works, but this will forever have a special place in my heart.
Kate: This was my number one pick for the year. I have been in love with this series since it started 3 seasons ago. Created by my horror and fantasy hero Guillermo del Toro, I fell in love with the twist on the Arthurian legend. With this final season, not only did we see Merlin and Morgan, but we also got to see off Jim. When Anton Yelchin passed, I wasn't sure what they would do, and with the back half of the season being voiced by Emile Hirsch they honored Yelchin's memory by using his original voice when they could. It was a great close to a great story and I can't wait for the next installment of the Tales of Arcadia series.
2. Dragon Prince, Season 1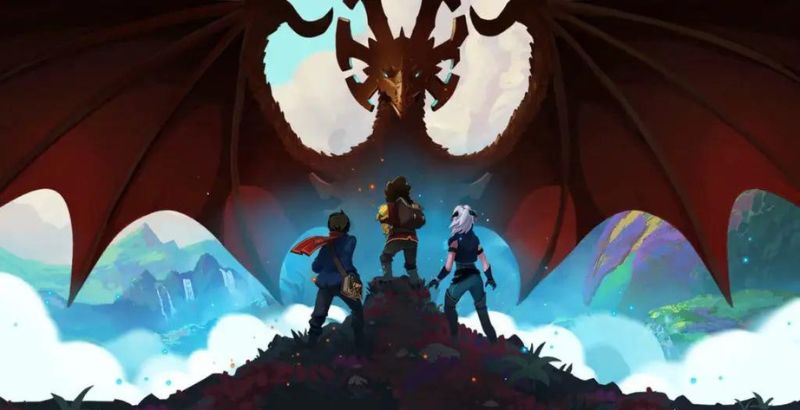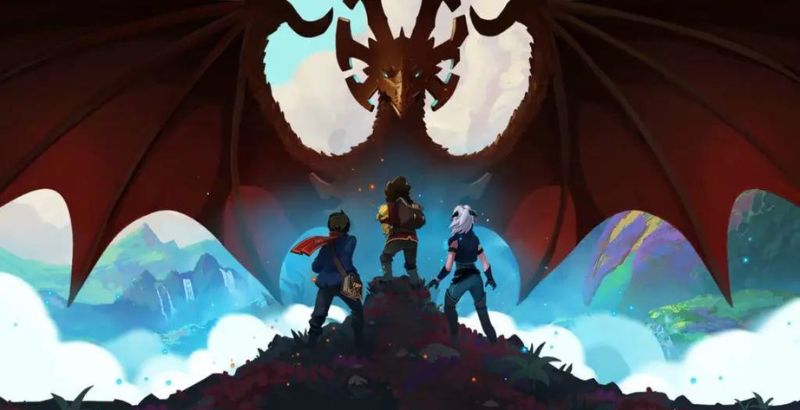 Matt: The Dragon Prince was a dive into a fantasy world adventurer's dreams. Between the world building and the array of complex characters there really is nothing to not like about this show other than it was only eight episodes. Season 2 has already been confirmed and should continue to be one of the top animated shows on Netflix in 2019.
Swara: From the writers of Avatar:The Last Airbender, The Dragon Prince brings you to a fantastical world of elves, knights, and dragons, but it refreshingly presents a morally grey look at its warring factions. Besides the main cast, you're uncertain whom to root for, when all sides have made errors. The main cast is good, with fan-favorite Rayla shining the most, and are off to a promising start on their journey.
Nikko: I admit that when I watched this show for the first time, I didn't get very far. Part of it was because of life in general, but I also wasn't too interested in the story. I knew I'd eventually give it another shot. When I rewatched it, I was able to appreciate the animation and the story. The story came from one of the writers from Avatar, which I was able to notice and appreciate. This is definitely one of those shows I'll go back and watch several times.
1. BoJack Horseman, Season 5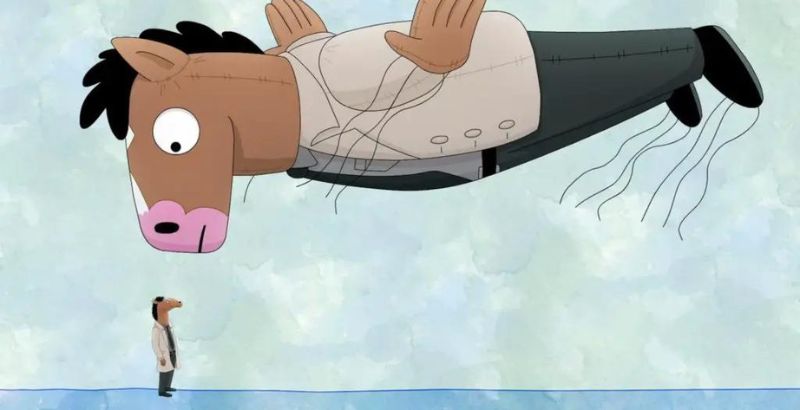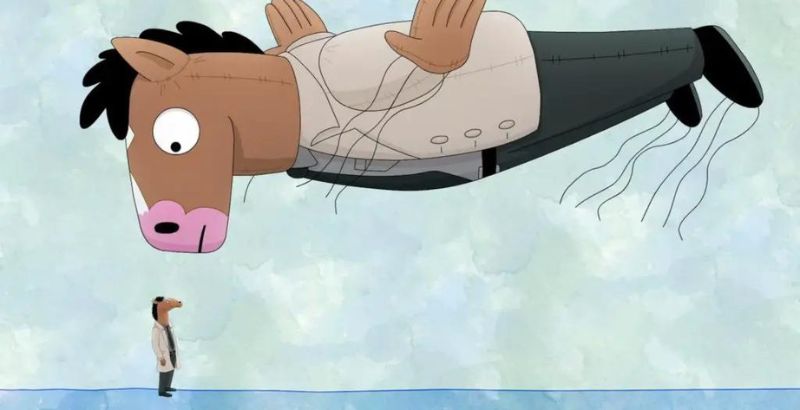 Matt: BoJack Horseman returned with a new season of false hope mixed with despair and it was fantastic as always. The episode Free Churro might be my favorite episode of the series and by far favorite episode of any show in 2018.
Ash: BoJack Horseman is a master class in how to make a show that is poignant and emotional, while still being incredibly entertaining and funny. They have something to say, but it never comes across as preachy or saccharine.
Nikko: With shows like South Park, Family Guy, and Rick and Morty having been a huge part of my life, I knew sooner or later I would finally watch BoJack Horseman. What makes this show special for me is that it brings a great balance of genuinely great humor and emotional moments. The season 5 episode titled "Free Churro" is a perfect example of this. I highly recommend you watch the show if you don't already.
Kate: I didn't think that Bojack Horseman could get any darker, but then they gave us season 4. It was rough to watch, if only for the fact that it remains a loud resounding mirror for the audience to look into and say "Oh shit." In the past, it was Princess Carolyn's character I saw myself in the most, but as she looks for a child and Diane begins to look for herself I saw myself connecting to her instead. It's one of the most sobering pieces of television out there and it's much needed.
Maia: There are some things you cannot do when your Vietnamese character is voiced by a white actor and one of those is have her go on the incredibly personal diaspora Asian homeland journey. I'm sure season 5 gets as heartbreaking and personal as the first 4 but every time I tried to continue watching after that ep I just saw red. Don't treat something as complex as diaspora-homeland relations as an eat, pray, love exercise.
---
Were there animations you loved this year that you think we missed? Let us know in the comments.