Even with awards shows forgetting that the genre exists this year – which is sad as the genre comes off of and Oscar winning 2017 – horror was alive, well, and extremely accessible on streaming services in 2018. Not only did horror make it into the theaters more, but studios like Blumhouse, A24, and IFC Midnight continued to put out movies that got people talking and knocked it out of the park. Not to mention the number of Shudder, a horror streaming service, exclusives that really knocked the severed head out of the park. Whether it was on Netflix, wide-released, or just shown to a hand full of people at a festival, 2018 was a good year for visual and uncomfortable horror. Here are my top 10 horror movies of 2018.
10. Cargo
I am burnt out on zombies, or at least I thought I was until I saw Cargo. With a film festival release in 2017, the zombie thriller set in the Australian outback directed by Yolanda Ramke and Ben Howling had a wide release exclusively on Netflix. Based on their short film of the same name, the story follows Andy (Martin Freeman) as he protects his child from the zombies roaming the Outback while he fights himself. While searching for someone to take her in, he finds Thoomi (Simone Landers), a young Aboriginal girl dealing with the traumatic death of her father.
What sets this film apart from other zombie films is two-fold. The first is the lore built out in the film, like the undead burying their heads in the sand. We also learn that everyone has a familiarity with the virus that is turning everyone. With medical kits, timers, and a general understanding that everyone Andy encounters, there is little exposition which is but the theme of spirituality and the survival of the Aboriginal people of Australia. Having gone back to the land, we see the spirituality of the Aboriginals in the area, the racism towards them, and their ability to survive while others can not. refreshing. There is a lot to unpack in this movie and with an amazing performance from Freeman and Landers, it had brought back my love of Zombies. An easy pick to kick off the Best Horror Movies 2018 list.
Cargo is currently streaming on Netflix.
9. Upgrade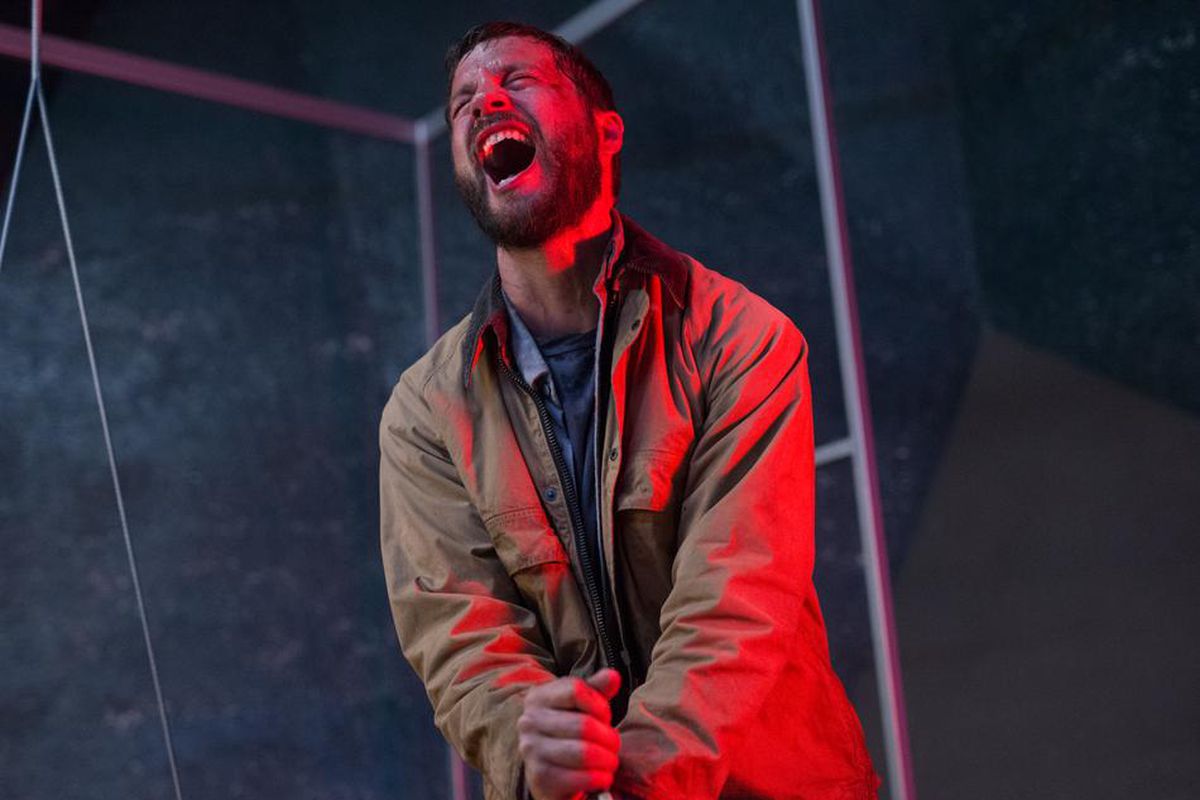 In a future that's closer to our time than other movies that center around AI, Upgrade was a pleasant surprise and is, in all honesty, the Venom movie we deserved. With a hard-R rating from Blumhouse, Upgrade is written and directed by Leigh Whannell and stars Logan Marshall-Green as Grey Trace. This action-horror hybrid is set in a time where technology controls everything, self-driving cars are the norm, and smart homes can act as live-in nurses. When Grey suffers a tragedy, he's given the option to bond with an AI that will help him get his life back, and revenge.
As the AI unravels itself from Grey's control the horror is apparent and the evil technology trope comes in a different way than I've seen before. With some of the best action scenes, rivaling those in comic book movies this year, and a true Black Mirror twist, Upgrade has things for horror fans and non-horror fans alike. A fast-paced story and great effects for a small budget, its closeness to our current time-period makes the story that much more compelling.
Upgrade is available for digital download now.
8. The Domestics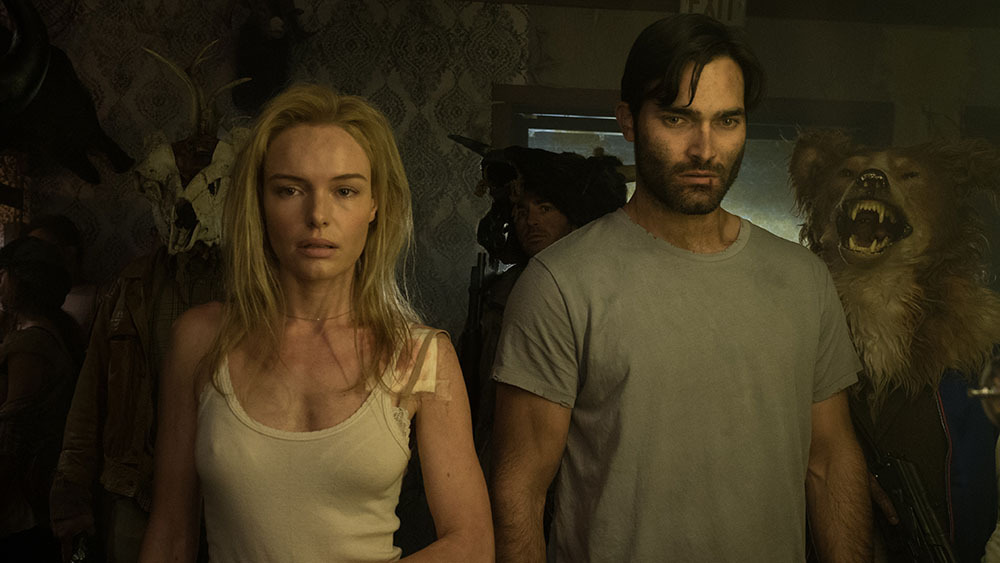 After the government hits the reset button by crop dusting the entire population in poison, those immune create a new society in the postapocalyptic world. Written and directed by Mike P. Nelson, produced by Hollywood Gang Productions, and starring Kate Bosworth and Tyler Hoechlin, The Domestics snuck under most movie radars. Playing a married couple Nina and Mark West, Bosworth and Hoechlin, desperately travel across the lawless countryside to reach her parents in Milwaukee, all while avoiding the dangerous gangs that have replaced the government. They soon find themselves on the wanted list of almost every gang there is.
As the story progresses we see that Mark has been hardened by the environment already, to a point. He can fight and hold his own while Nina would rather put headphones and escape the situation. But as the two encounter more and more people, they learn that Mark may be the only good man left in the country and that Nina is capable of much more than she thought. The world building in this film is superb and with little exposition outside the opening, you learn about the new world order created in the wake of resetting the country. We see children, couples, gangs, and individuals who have made choices to survive.
The Domestics is available for digital download now.
7. The Clovehitch Killer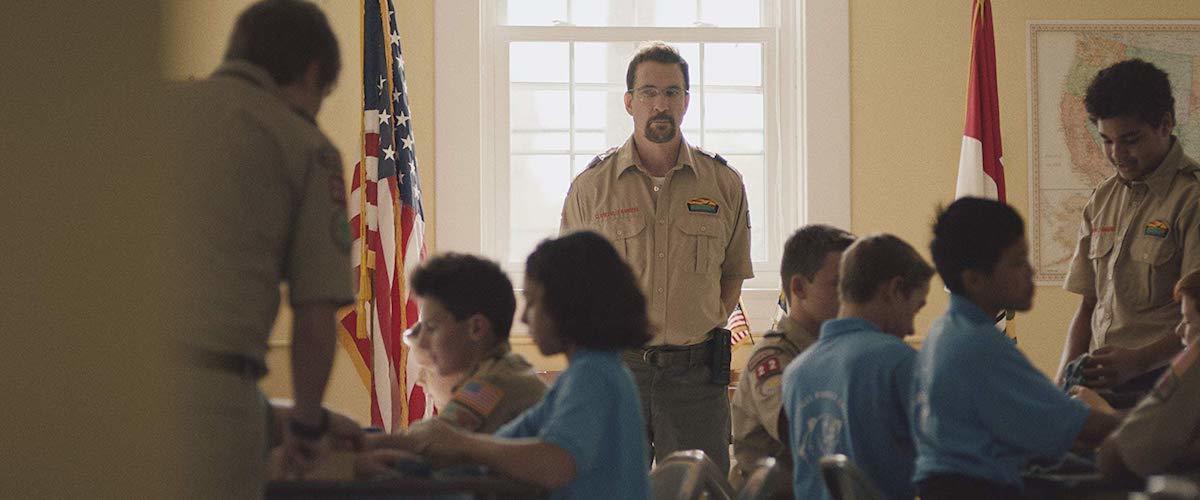 The Clovehitch Killer explores what happens when a boy begins to question if his upstanding father is really a serial killer. From IFC Films and directed by Duncan Skiles and written by Christopher Ford, this film follows a teenage boy and his true-crime loving classmate as they begin tracking down the killer in a series of murders. After young Tyler (Charlie Plummer) finds a cache of disturbing images in his father's (Dylan McDermott) possession, he begins to suspect that the God-fearing father may actually be the one responsible for the murders.
With a Stranger Things feel of childhood investigation, the film is a dark mystery with McDermott and Plummer delivering amazing performances. For fans of true crime, this film is home run. And McDermott's dive into the role of a possible serial murder keeps the audience guessing.
The Clovehitch Killer is available for digital download now.
6. Revenge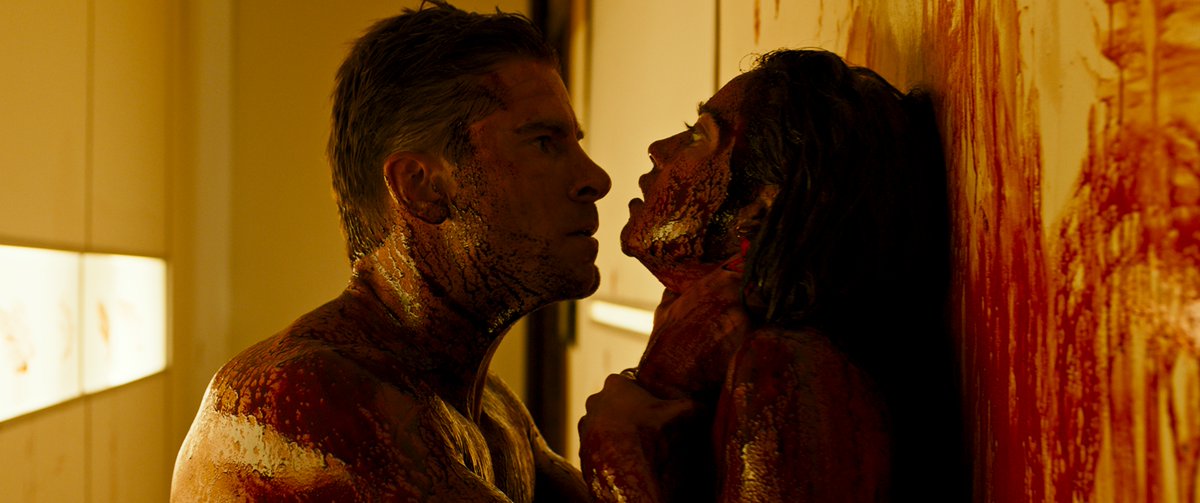 One of the most used tropes in horror movies is rape-revenge stories. With titles like I Spit on Your Grave or Last House on the Left as horror classics, it's hard to do something different from the others out there since its a simple storyline. Woman is raped. Woman gets revenge by killing her attacker(s) and their accomplices. It's a cathartic sub-genre that uses revenge fantasy to show ultra-violence. I personally have trouble watching these films usually, the trauma the protagonist goes through is sometimes too hard to watch.
In Revenge, another Shudder Exclusive, written and directed by Coralie Fargeat we see a story that delivers character development and never once humanizes the men who assaulted the main character, Jen (Matilda Anna Ingrid Lutz). When Jen goes on a getaway with her wealthy and married boyfriend, two of his friends arrive for an unannounced hunting trip. As tension mounts in the house and Jen rejects one of her boyfriend's friends, she is brutalized and left for dead. But she survives and begins a transition from victim to the hunter.
Having received a festival release in 2017, you could argue that this isn't a 2018 movie, but it got a wide release this year. It's a violent gore-filled film that is not for the squeamish but pays off in a final fight between a survivor and her abuser that is one of the best action sequences of the year in any genre.
Revenge is currently streaming on Shudder.
5. Overlord
Overlord is a historical fiction horror movie that brought the gore but surprisingly also brought a story. Produced by Bad Robot and directed by new-comer Julius Avery, the film was marketed with trailers that looked like they were pulled from Call of Duty's original Zombie mode, I went in expecting mindless violence but I got much more. Focussed on a team of 101st Airborne paratroopers on the eve of D-Day, we follow them on their mission to destroy a Nazi radio tower in a French village.
As the men encounter the horrors of war, we see our main character Boyce (Jovan Adepo) transition from a man who can't kill a rat, to a soldier ready to do what's right. The character interactions and overall narrative are strong. Standing on a foundation of historical truth, the real horrors of Nazi science experiments, the film is able to deliver both drama and action. The b-movie gore from the latter and the laboratory of horrors designs, are strong to hold a place in your memory long after you eave the theatre. The film uses both practical and CG effects for these elements and it pays off.
Overlord is currently in theaters and will be available for digital download early next year.
4. Cam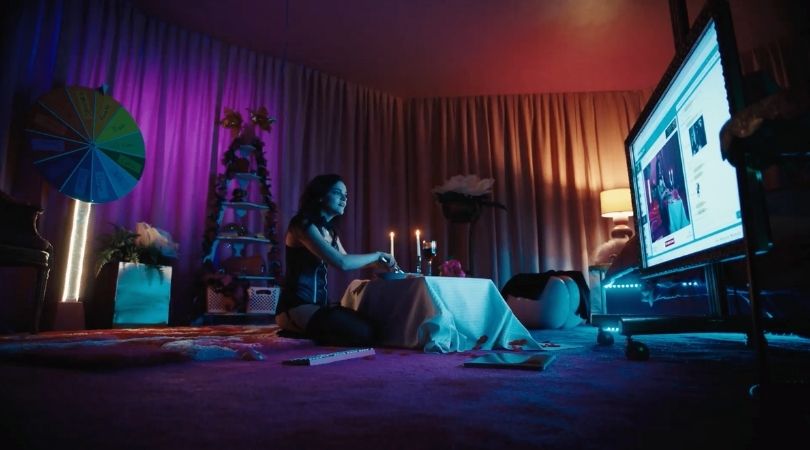 This Netflix Original, from Blumhouse and director Daniel Goldhaber, is a mind-bending trip into the life a cam girl. There is no shaming, no negativity, just using the life of Alice/Lola (Madeline Brewer) to her cam audience to tell a horror story. Sex workers in media are almost never portrayed as individuals with agency. But this isn't the case in Cam.
Here we see Alice, as a woman who has made a choice and is building a business as a cam-girl, and she will do anything to get to the top. She is renting a beautiful new house and climbing the ladder to the top 10 on her site. But when she's locked out of her account and finds a woman who looks like her using it, she starts a battle with herself, the internet, and some creeps who think they're entitled to her.
This is a thriller that keeps you on the edge and by the third act, you're uncomfortable in your seat and in front of your computer cam. We don't know much about the dark force taking things over, but that helps the story. All that mater's is Alice and her life, or rather her loss of control over it.
Cam is streaming only on Netflix.
3. You Might be the Killer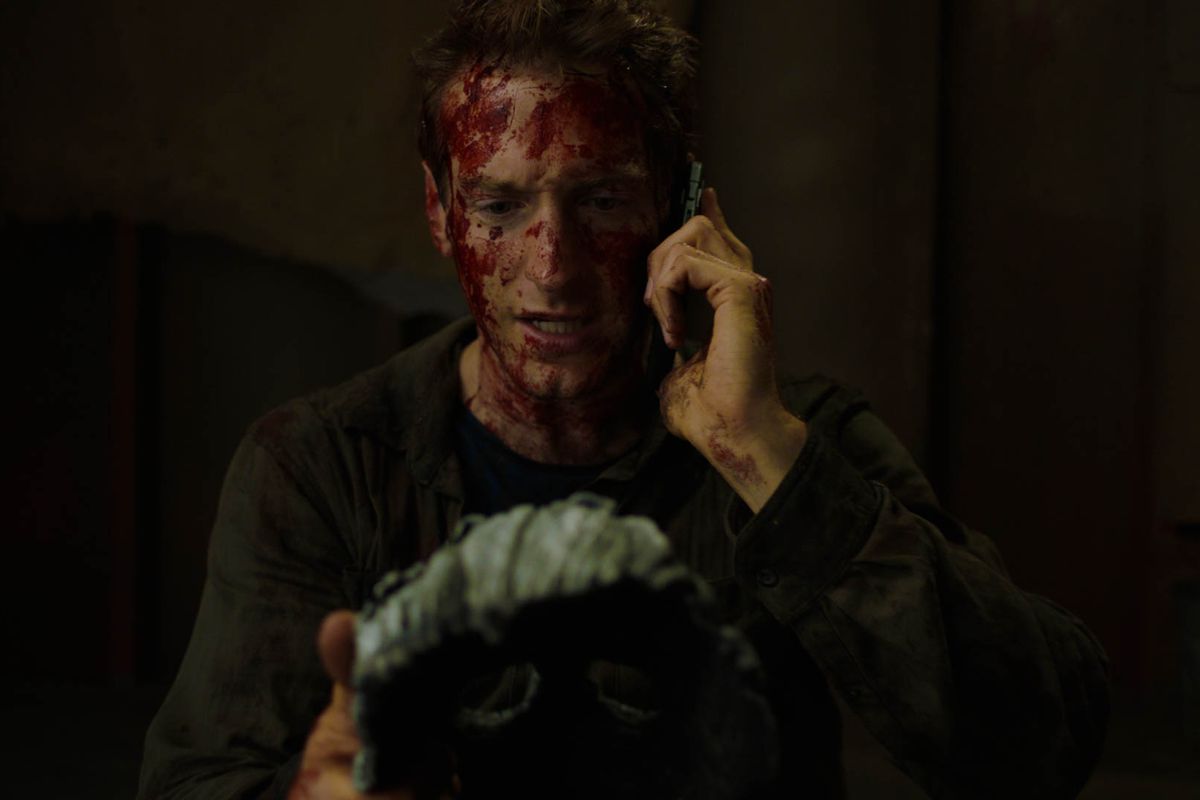 You Might be the Killer is a meta-horror Shudder Exclusive directed by Brett Simmons. When it comes to the horror genre, meta-horror can be amazing or it can be terrible, there isn't much in-between. This movie is undeniably amazing. When Sam (Fran Kranz), a summer camp owner and counselor begins to suffer from blackouts and wakes up to finds his fellow counselors have been murdered. But instead calling the cops he turns to an omniscient voice on the phone: Chuck (Alyson Hannigan).
The owner of a shop that seems to deal in all things geek, Chuck is a horror movie fan that guides Sam and the viewer in a similar fashion to Jamie Kennedy's character in the Scream series — yes, his posthumous videotapes counts. You Might be the Killer is the perfect film for the rise of the 1-vs-Many horror games like Dead by Daylight, Last Year, and even the badly optimized Friday the 13th: The Game. In those games, one person plays the killer hunting down the rest of the lobby. And in this movie, as Sam discovers more bodies, and begins to remember things, he and Chuck have to assume that he may be the killer. You Might be the Killer is funny, dark, and meta as all hell in all the perfect ways.
You Might be the Killer is now streaming on Shudder.
2. A Quiet Place
A Quiet Place was the directorial debut for John Krasinski. It stared both him and Emily Blunt as a husband and wife in a post-apocalyptic world raising their children in silence. In the film, any distinguishable sound and the monsters will come. The movie itself is a ball of stress and the ability of the actors to convey emotion without words is unparalleled in any other horror I've seen this year. This is due to the fact that Krazinsky and Blunt are married in real life, but also because of the wonderful casting of Millicent Simmonds as Regan, their teen daughter. Regan is deaf and seeing a silent world through her eyes was well done and added depth to the film. The character is also portrayed by a deaf actress. Simmonds' ability to hold her own opposite a powerhouse like Blunt must be commended and we will hopefully see more of her.
All of that being said, A Quiet Place was the best theatre experience I had throughout all of 2018. The setting of a theatre is silent, the movie is almost completely silent, and both work together to build a sense of immersion into the world of the film. I have yet to watch it at home, but the film uses everything it can to leverage a theater while building terror and stress in the audience which lands it on the Best Horror Movies 2018 list.
A Quiet Place is currently available for digital download.
1. Hereditary
And the top of the Best Horror Movies 2018 list? Hereditary, from A24 and written and directed by Ari Aster, is horror perfection. Similar to The Haunting of Hill House which was lauded for it's blending of family drama and horror, Hereditary is a film that is terror-inducing and horrific because of its use of familial trauma as a way to scare. The film is a raw nerve, with every move in the film causing unease and tension.
After the matriarch of the family passes away, a family is haunted by tragic and disturbing occurrences. The trauma and secrets of the family begin to unravel. The visceral nature of the movie and the shocking scene involving the children made this movie hard to sit through during festival showings. That being said, it's story and symbolism is profound and Toni Collette's performance as a mother caught in the shadow of her own mother even after death is shocking and moving. Visually the film shocks and awes, and monetarily it became the highest grossing A24 film.
Hereditary is currently available for digital download.
Honorable Mentions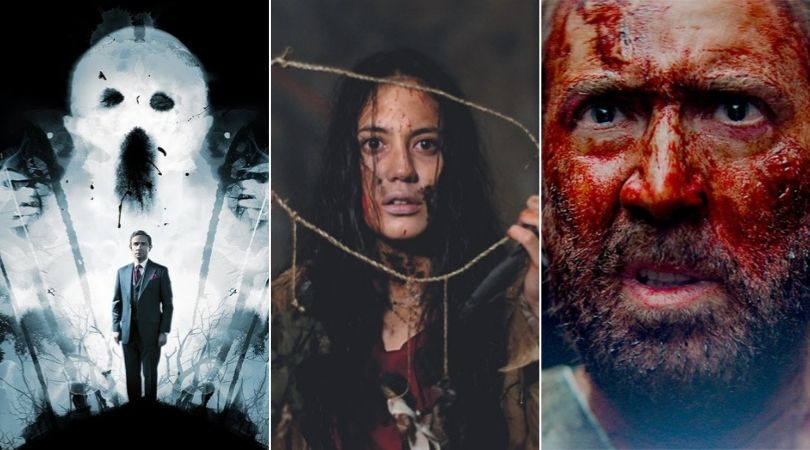 There is always more horror to watch than just 10. Did you make it through my list and still need more movies to watch? My honorable mentions this year narrowly missed the cut. Going from left to right of the images featured above the honorable mentions go to Ghost Stories, May the Devil Take You, and Mandy.
Ghost Stories is a British horror film that follows a professor who has made it his life to debunk ghost stories. When he's met with three that are deemed unsolvable — disturbing visions in an abandoned asylum, a car accident deep in the woods, and the spirit of an unborn child — he takes them on to uncover the truth. When the threads between the stories, reality, and his own life converge, will his skepticism remain intact?
May the Devil Take You is a Netflix Original horror film from Indonesia that follows Alfie (Chelsea Islan) as she attempts to find out the cause of her father's mysterious illness that has left him in a coma. Alfie and her step-siblings begin to uncover dark truths about the bargain he struck and the secrets of his life.
Mandy is an incoherent acid trip, and I mean that in a good way. Written and directed by Panos Cosmatos, Mandy takes place in 1983 and tells the story Red (Nicolas Cage) a lumberjack who lives in a secluded cabin in the woods with his artist girlfriend Mandy (Andrea Riseborough). But when she catches the eye of a cult leader, he conjures a group of motorcycle-riding demons to kidnap her. Red, in an act of revenge, goes after them with a crossbow and an axe he made, leaving a bloody, brutal pile of bodies in his wake. It made almost everyone's top horror lists but it's too long, too ephemeral, but somehow still an honorable mention if you're looking for a visual feast for your eyes.
---
Although it isn't the perfect year for horror, with very few award nominations, the great films that came out this year were strong, relevant, and largely produced by Blumhouse or streaming on Shudder. Now, Blumhouse has long known to produce as many low-budget films as they can with little belief that they will actually be critically acclaimed or audience-loved. That being said, this year in horror showed that Get Out wasn't a fluke but instead the start of many great and accessible films as the company goes on to partner more with streaming services for exclusives like their Into the Dark anthology series and with more movies like Cam. In addition to this, Shudder is also getting more exclusive content that makes the $4.99 a month price tag more worth it than ever.