Reading Time:
3
minutes
With the logline "She doesn't want justice, she wants revenge" HANGRY is a short film about a teenage girl who's sexual abuse by her stepfather while he takes financial advantage of her sick mother. Running low on money and time she decides to take matters into her own hands".
After seeing the trailer, I just had to talk to writer Tennesse Martin and director Bola Ogun, about the teaser trailer produced for the film's Kickstarter campaign. Despite being 45 seconds the teaser is very effective catching the viewer's attention and interest. Using the imagery and the extremely cringe-inducing sound of the lead Rae, sharpening a butcher's knife, while a man hangs by his feet from the rafters, one can't help but assume that Rae's revenge will be uncomfortable and bloody.
Though Tennesse has been working on the development of the HANGRY for over a year, it seems to be almost serendipitous that everything is coming to fruition following the aftermath of one of the biggest political scandals since the inception of the "Me Too" over a decade ago by Tarana Burke. At a time when many women are both emotionally exhausted and filled with anger, a film like HANGRY is one that would be relatable, possibly cathartic and even necessary.
Tennessee Martin is a southern screenwriter and poet who studied Digital Film and Visual Art at the Stephens College. Her unique female-influenced education at the second oldest women's college in the U.S planted a feminist seen inside of her that necessarily grows stronger every single day. During her career, Tennessee has worked on hit shows such as LUCIFER on FOC, TRAINING DAY, for CBS, and FAMILY CRIMES for Starz. She recently crossed over into the Feature world with A-List Director David Ayer on is upcoming film The Tax Collector. With her work, she hopes to inspire other women and queer people and help them find their voice in life and in entertainment. In her free time, she enjoys painting, writing, camping – and telling really punny "dad" jokes ..though her only child is a succulent named Cash. Tennesse is the co-founder of The LadyParts Collective, an all-female theatre company generating new works about issues that affect their community. You can follow Tennessee on Twitter @TennesseeMartin and learn more about Tennesse and her work visit SoSheSaid.com
Bola Ogun is a first generation Nigerian-American, an alum of the University of North Texas and based in Los Angeles. She was selected for the class of 2015 AFI Directing Workshop for Women, the inaugural class for the Ryan Murphy's Televison HALF Mentorship Program, and one of the five filmmakers chosen for the Robert Rodriguez's docuseries 'Rebel Without A Crew.' Ogun's second short film "Are We Good Parents?" had its world premiere at South By Southwest, screened at Outfest, Urbanworld, Napa Valley, Edmonton International and won top awards at AT&T's SHAPE Event. Her first short, "The Water Phoenix", was supported by two crowdfunding campaigns, a grant from California Institute of Contemporary Arts, screened internationally and received positive reviews from Black Girl Nerds and Shadow And Act. Ogun has also written a guest post for Indiwire titles "Enough with the 'Black Movies' Bring the Black Mermaids", an essay on bringing intersectionality to Fantasy and Sci-fi films. You can follow Bola on Twitter and Instagram @OneBolaFun
The Kickstarter campaign for HANGRY ends on Thursday October 18, 2018. HANGRY is produced by Jamie Mehess and Blair Skinner.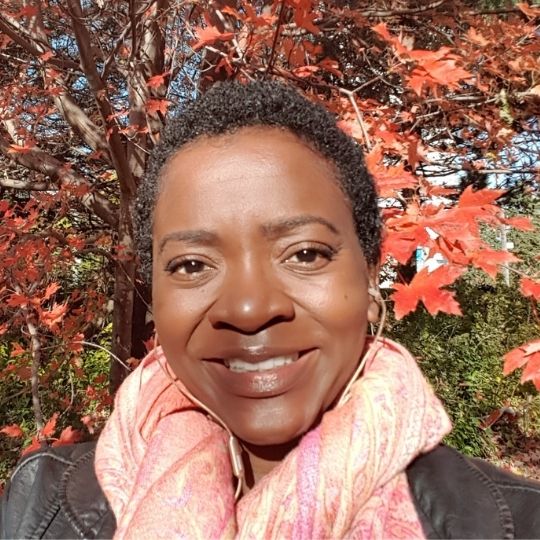 I am a Freelance Film Critic, Journalist and Podcaster – and avid live tweeter. Member of the African American Film Critics Association (AAFCA), my published work can be found on ButWhyThoPodcast, The Beat, Observer, and many other sites. As a critic, I believe my personal experiences and outlook on life, give readers and listeners a different perspective they can appreciate, and help them to see things in a new light.
I am the proud host of Beyond The Romance Drama Podcast – a podcast dedicated to discussing Korean and other Asian dramas, the co-host of So Here's What Happened! Podcast (@SHWH_Pod), and the weekly science fiction film and TV live tweet event #SaturdayNightSciFi.