When it comes to content creation, the first step is finding the right streaming and podcasting equipment to get started. To help with that, we've got a streaming equipment gift guide (podcasters, these work for you, too) broken down into two sections: one that's not thinking about budget and one that is. Starting your content creation journey may mean you just need something to get started, and that's okay. Let us help you get started or upgraded, whichever you choose, with this streaming equipment gift guide.
Price: $59.99 | The first entry on this streaming equipment list, the Logitech G Yeti Orb is a part of the brand's Creator Collection, which prioritizes your needs as a content creator. The Yeti Orb is at a stellar intersection of price and quality. Like the Snowball before it, the mic is creator-friendly and wallet-friendly, especially since the Yeti Orb didn't really have any distortion issues. While it does seem to be highly sensitive to movement at the base, better used directionally, the Yeti Orb is going to be my go-to recommendation for anyone starting out in content creation or those who don't necessarily have over $100 to drop on a mic for their hobby. BUY HERE.
Price: $149.99 | The Yeti GX is everything that the Yeti Orb is but better. This doesn't mean that the Yeti Orb is bad, but when using them in direct comparison to each other, you can see the difference that comes with the added price tag, and as a consumer, seeing what you pay for at work is important, and the Yeti GX delivers. With a supercardioid pickup pattern, the Yeti GX ignores key clicks, and background noise focuses on your voice, eliminating the annoying click-clack of a keyboard that can disrupt recording or conversations. BUY HERE.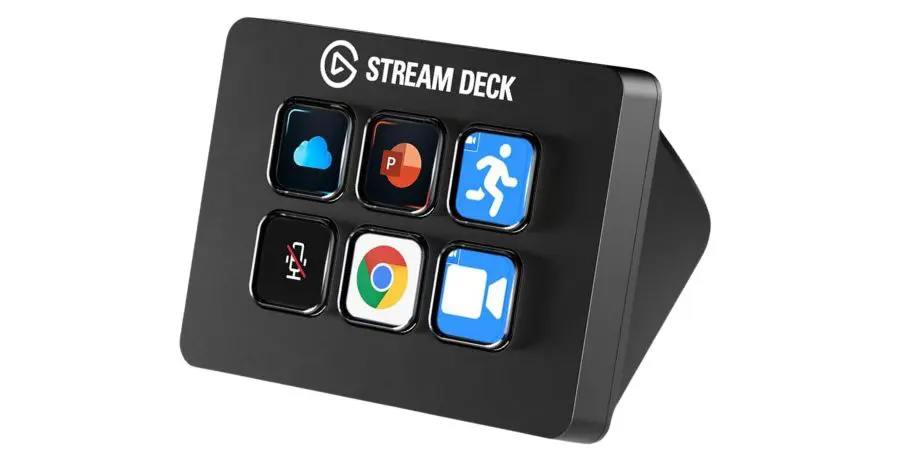 Price: $79.99 | A stream deck is pretty vital for any content creation setup you're managing. If you're not familiar, a Stream Deck allows you to hotkey buttons on the pad to allow immediate access to apps, websites, ad rolls on Twitch and even mute or unmute yourself. Fully customizable, the Decks allow you to do it with the press of a button. They range in key numbers from six, like the budget-friendly Mini above, to the larger one listed below. BUY HERE.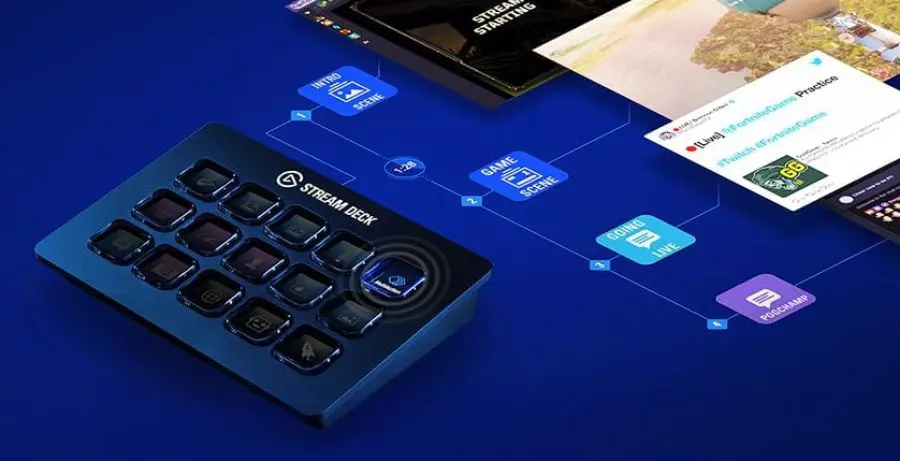 Price: $149.99 | Everything mentioned above still stands, but with this Elgato Stream Deck, you get the option of 15 LCD keys to customize. It allows you to have an immediate engagement at the press of a button and also direct integration to all kinds of apps, with a specialty with Twitch, OBS, Tipeeestream, and more. While the big difference is just the addition of more than double the buttons available on the Mini, this one also uses a faster USB-C connection to help curve any delay. BUY HERE.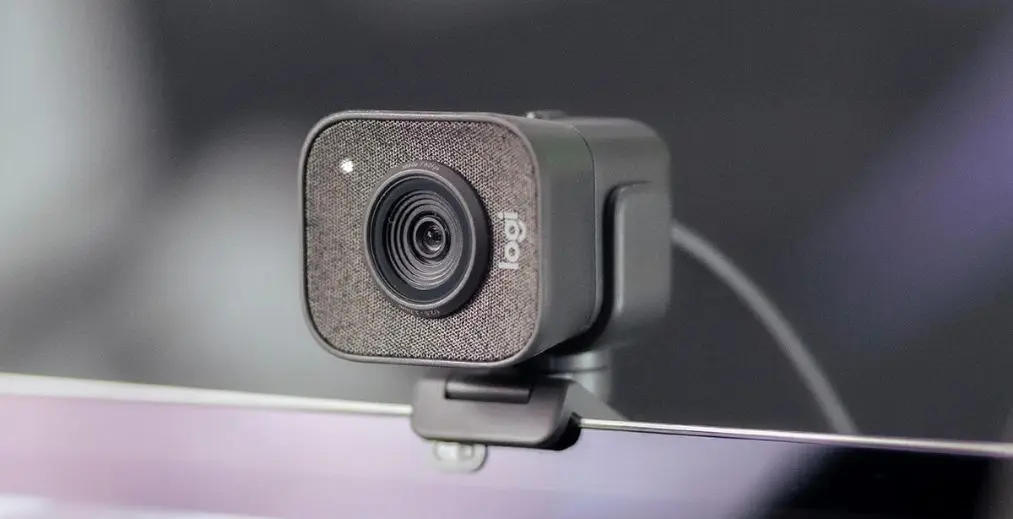 Price: $99.99 (41% OFF) | This camera ends up on the list because it's on an incredible deal for Black Friday 2023 via Amazon. Another part of the Creator Collection, this compact camera offers up Full HD 1080p at 60 fps recording capability, a fast USB-C Connection that ensures stable and reliable HD video quality, Auto-framing that keeps you in the center of the shot, and finally, intelligent exposure which ensures you look good in varying lighting conditions. BUY HERE.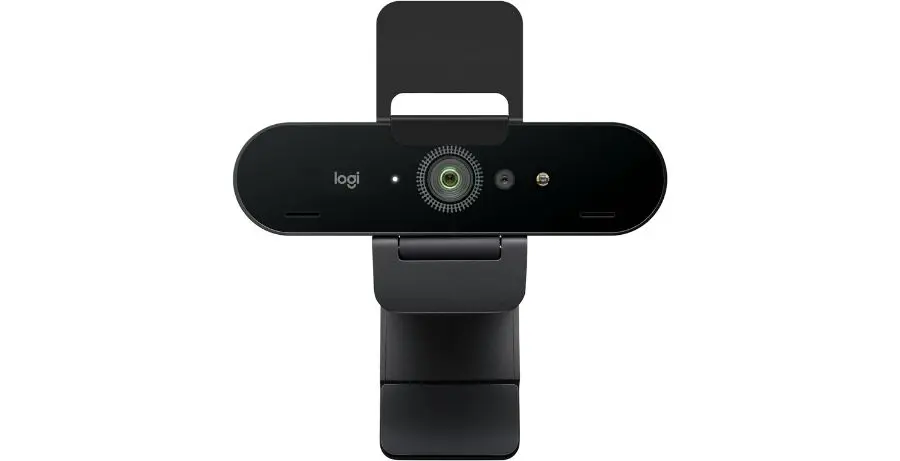 Price: $149.99 (12% OFF) | The creator cam above gives users 1080p at 60fps quality, but the Logitech Brio is set for 4K. With a wider capability, the Brio also uses HDR technology to adjust to even low-light situations. You can also pick between 90°, 78°, or 65° dFOV via Logi Tune to include more of your environment or narrow the focus on you. BUY HERE.
Price: $52.99 (12% OFF) | You can get by with keeping your microphone on your desk but we aren't all statues while streaming or podcasting. One way to get away from accidental mic bumps as you move in your seat is to add a boom arm to your streaming equipment list as you get your setup ready. While there are even more budget versions available, the FIFINE Boom Arm above also has a cord channel for cable management and to help you with any unfortunate accidents of accidentally hitting a cord as you move things on your desk. Something I wish I had considered when I first started out. BUY HERE.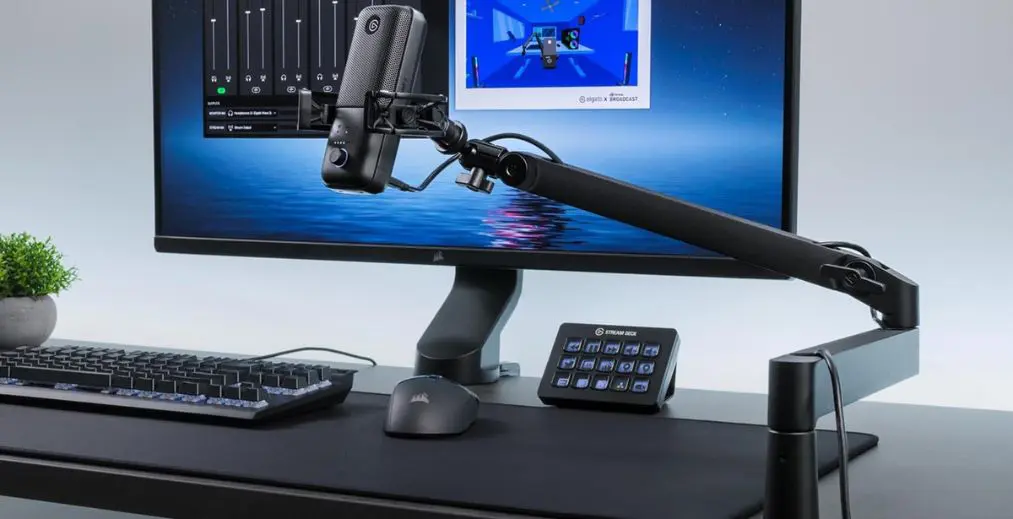 Price: $82.99 (17% OFF) | Like the boom arm listed above, this Elgato-branded one offers a cable channel for cord management with magnetic covers, and full 360-degree horizontal adjustability, but it also offers 90-degree vertical rotation. BUY HERE.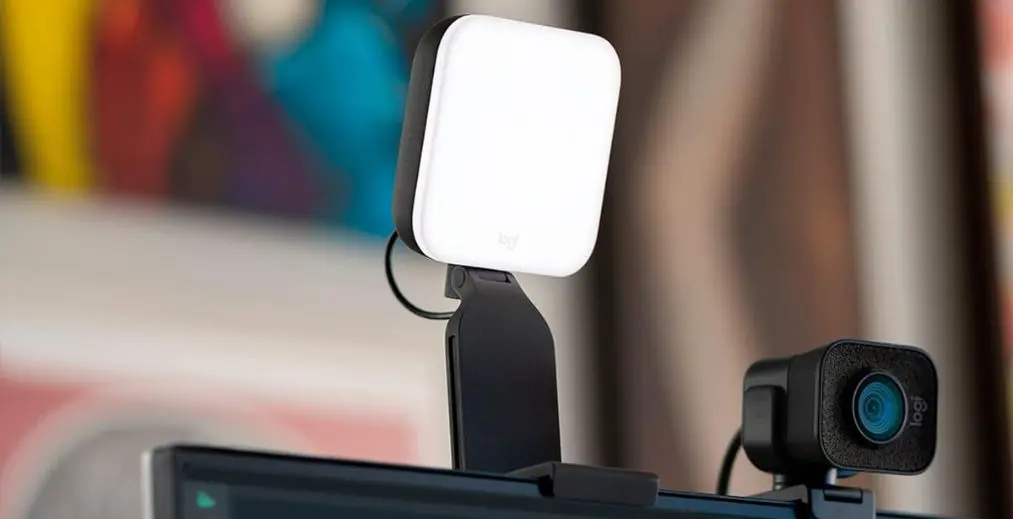 Price: $49.99 (%12 OFF) | It's all about lighting. There are a number of ring light options to pick up at a smaller price but if you're looking to get your set up in place, especially for long streaming sessions, a good streaming light goes a long way. Another from Logitech's Creator series, the Litra Glow LED light uses the company's TrueSoft tech that delivers balanced, full-spectrum LED light with cinematic color accuracy, which is perfect for capturing natural skin tones in any kind of environment. Additionally, by mounting directly on your monitor, you don't need to find much space on your desk to up your lighting game. BUY HERE.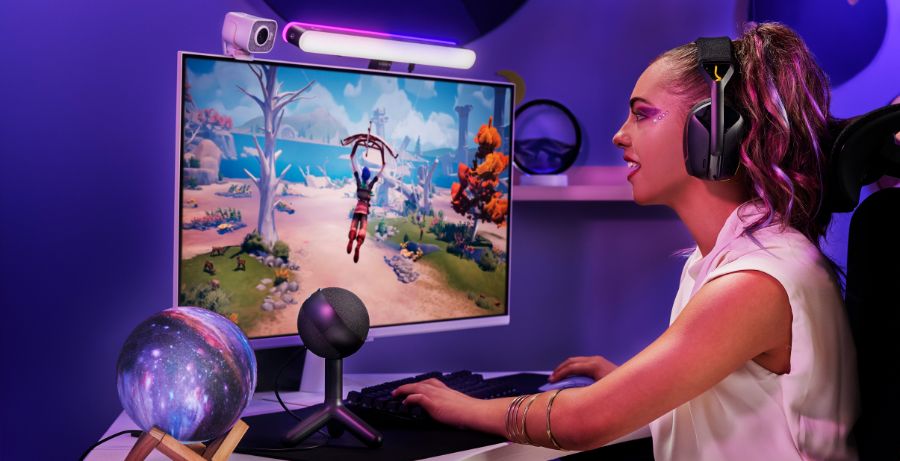 Price: $149.99 | One of Logitech G's latest Creator Collection creations, the Logitech Litra Beam LX is dual-sided and offers the TrueSoft LED on one side and RGB on the back. This allows you to create ambient lighting and streaming light for when you're on camera. Additionally, the sleak design allows it to tuck easily into smaller areas on your desk without sacrificing quality at the same time. BUY HERE.