Eiichiro Oda's One Piece is undoubtedly one of the most influential anime series over the past two decades. I, however, got into One Piece slightly later in life, about three years ago now, during the start of the pandemic. Due to the pandemic, I finally had more free time to dive into the series like I always said I would. At that point, I had no idea how much of an impact this series would have on me.
Today as a dedicated fan, my love for the series has continued to grow with every Straw Hat Pirates' adventure. Their unwavering bonds, tenacious pursuit of dreams, and indomitable spirit resonated deeply with me, becoming a source of inspiration and a much-needed escape from the real world.
Personally, the English dub voice cast of One Piece has provided an invaluable contribution to making this series a beloved favorite for countless fans worldwide, including myself. The voices of Luffy, Nami, Usopp, Sanji, and the rest of the crew are etched in my memory as the voices of these characters. Similar to how Kevin Conroy is the voice of Batman for some, Colleen is the voice of Monkey D. Luffy to me.
I was honored to chat with the voices that have skillfully brought some of the most iconic characters in anime to life in the English dub. Their work and dedication to this series have significantly shaped its charm, growth, and adventurous spirit. We dive into all that in this exclusive video featuring Colleen Clinkenbeard, the voice of Monkey D. Luffy, Luci Christian, who voices Nami; Sonny Strait, the voice of Ussop; and Eric Vale, the voice of Sanji.
This interview is part of a 30-minute interview. Hit play on the audio to listen.
---
But Why Tho: The 1,000th episode of One Piece e is a major milestone for the series. How does being a part of such a monumental moment in anime history feel?
Sonny Strait: It's beyond an honor to do this. You know, you feel honored to do this, but at this point, it's gone. Beyond that, it's almost like you. Just. It's part of the fabric of the Zeitgeist of modern culture now. And we get to be an instrumental part of that. That's just amazing!
Each cast member has lent their voice and talents to bringing these iconic Straw Hat Pirates to life to help make the series accessible to many fans. As the English dub approaches the milestone 1000th episode, we reflect on the impact of One Piece, not only on its dedicated fanbase but also on its voice actors. In this interview, the cast discusses the incredible journey their characters have undertaken, mirroring themes of resilience, friendship, and the pursuit of dreams that have resonated with themselves and audiences worldwide.
The 1000th episode serves as a milestone that perfectly encapsulates these core themes if what One Piece is all about. Chasing your dreams, friendship, and never giving up, are just a few themes this series has come to be known of over the years.
But Why Tho: One Piece, in general, explores friendship, resilience, and pursuing one's dreams. How do you feel the 1000th episode touched on those themes?
Luci Christian: I definitely think from the get-go, starting with the throwback to our first opening song. From there to the end of the episode, where it is literally all of the Straw Hats reaffirming our allegiance to Luffy and this journey like everybody is behind him going, I'm with you. So it's sort of from where we started, and we're still here, no, let's get Kaido! It also shows you why these characters came together as a team and how everybody is needed for their own reason.
Over the course of the series, the cast has found themselves connected to their characters. Each of their characters has undergone their own development through various trials and triumphs. Their characters' arcs and achievements have resonated on a personal level, reflecting how their characters' resiliency, strength, and growth have resonated with them personally.
But Why Tho: The 1,000th episode highlights the incredible journey of your characters. What aspects of your characters, growth, and storyline resonated with you?
Colleen Clinkenbeard: Luffy can be getting his ass handed to him over and over and over again, and it's nothing to him. He just keeps getting back up and going. 'I gotta keep trying'. It's like you can see the gears turning in his head in these moments when he is fighting. He is thinking, 'What am I missing? What is he doing that I'm not doing? How do I access it? What do I need to remember from the past training I've had?' He's putting it all together in a way that is very intellectual in terms of Luffy. Something that you don't expect from him. But I think that he's so invested in this moment right now, and is not panicking about the future, and is not traumatized by the past. He's just so invested in what is currently happening at the moment. And that is something that I can say that I've learned from him, because I don't think that I am that way, but it's something that I would like to take from him, if possible.
As much as reaching 1000 episodes is a massive feat for the members of the Straw Hat crew in the show, it also holds a lot of significance for the fans. Although the voice cast has been instrumental in making this series accessible to fans worldwide, they also started out, like most fans, as audience members first.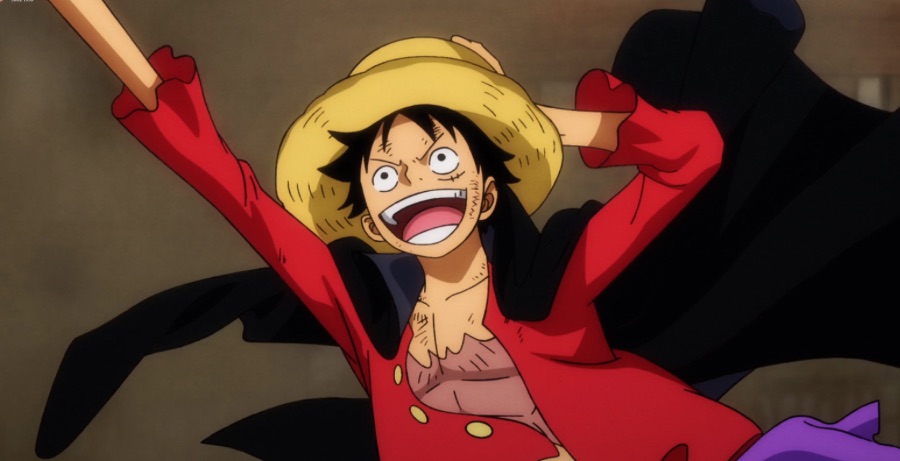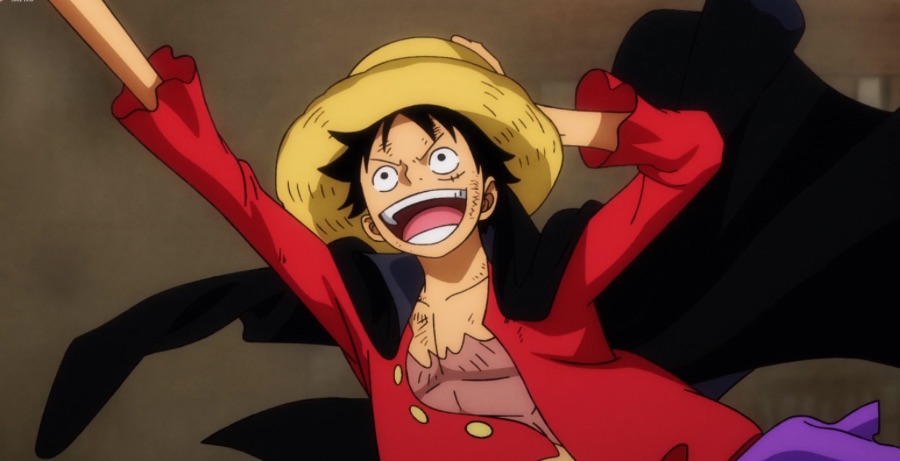 But Why Tho: If you could leave the fans just one message. What message would you like to send fans following One Piece throughout the journey up to this point?
Eric Vale: We all started as audience members, you know. And now we get to do what got us to do this in the first place. So that's something to be very grateful for.
Colleen Clinkenbeard: Thanks for letting us be a part of the journey, and you know, including us like we know, that we're not the original Japanese actors and or performers or production crew, or any of that, and we're part of the audience that loves it with you. And we're still to be part of the ride.
---
I greatly appreciate the dedication and work the English voice cast has done over the course of One Piece. While they may not be the original voices of these characters, their voices have played a significant role in the series. Clinkenbeard, Christain, Strait, and Vale, along with their other castmates, have poured their talents and hearts into shaping the characters we've come to adore. Their commitment to embodying these characters has added more magic to this journey, listen to the full interview in the video below.
You can watch One Piece in English and Japanese on Crunchyroll.