It's mind-boggling that the first theatrical foray of our favorite web-slinger was back in 2002. Over the past 21 years, Spider-Man movies (as both Peter Parker and Miles Morales) have heralded many a cinematic adventure in various Sony-produced projects, with Spider-Man: Across The Spider-Verse premiering this year to critical acclaim. But how does it stack up against its various theatrical brethren? Here's our ranking of all ten of Sony's theatrical Spider-Man movies.
At number 10 for the Spider-Man movies? You guessed it, The Amazing Spider-Man 2. Aiming to juggle too many storylines and villains at once, the result is an excruciating mess. Andrew Garfield, who delivers one of the best depictions of Peter Parker, deserved so much better in his final solo outing as the character. He and Emma Stone continue to shine as the leads, making the best of the nonsense story and resolutions. Jamie Foxx as Electro, unfortunately, wasn't able to break through as well, nor was Dane DeHann as Harry Osborn, whose performance veered more into irritating territory than compelling or intimidating.
Save for that tragic (yet tragically unearned) ending and the tremendous performances by Garfield, Stone, and Sally Field, there's not much to salvage from this mess of a movie. Despite making over $700 million, due to the film's critical reception, the Sony Pictures Hack, and a slew of other internal issues, Sony rebooted their Spider-Man franchise again, but this time as a part of the MCU with Spider-Man: Homecoming.
Spider-Man 3 may likewise be a mess, but for the most part, it's a fun mess. The cliffhanger at the end of Spider-Man 2 of Harry Osborn (James Franco) finding his father's Goblin gear seemed like director Sam Raimi wanted to set up a story centered on personal stakes for Peter and his best friend. Unfortunately, Sony executives insisted on the inclusion of Venom. What resulted was a half-hearted take on the Venom arc, balanced oddly against the Sandman and Harry as New Goblin, worsened still by forced relationship troubles between Peter and MJ.
What makes the final product so frustrating is that there was a lot of potential here for a fully resonant and tight conclusion to Raimi's lauded first two films, but unfortunately corporate shenanigans were the real villain here all along. If they didn't get in the way, and Raimi was able to play out his vision, we could have had one of the greatest film trilogies of all time. At least we got the Emo Peter dancing meme!
Like with its predecessor Homecoming, Far From Home makes the critical mistake of taking Peter (Tom Holland) out of New York (until that shocking end of course,) and thus looses out on what it means to be a "Friendly Neighborhood" Spider-Man. While Spider-Man traveling internationally with his classmates could be an interesting concept to explore, the film is more interested in tying Peter's legacy to Tony Stark than letting him explore what being a hero means for himself. Despite the initial plot point that he wants to get a vacation from hero work, the Iron Man of it all keeps pestering at him throughout the film, depriving Peter of a lot of agency until the latter half.
And this is the key flaw with the first two "Home" films: without the impetus of a personal tragedy like Uncle Ben for Spider-Man (Tony Stark does not count I'm sorry,) there's a core component missing with Peter's journey. Even worse, Far From Home repeats ground already covered in Homecoming without actually progressing Peter's characterization or giving him new lessons to learn from. When Happy says to him "You're not Tony Stark," he still plays for him one of Tony's favorite songs while he works on a new suit to invoke the previous hero. What are we doing here?
While a technically solid film due to the performances and special effects, the overall plot leaves a lot to be desired in terms of having a concentrated Spider-Man story, and it's not until the mid-credits scene that the narrative truly propels Peter's story forward for the far superior third film. At least his relationship with MJ (Zendaya) gets meaningful progression, and the chemistry between Holland and Zendaya remains a charming highlight.
The first of several cinematic reboots for Spider-Man, The Amazing Spider-Man is the first outing of Andrew Garfield's Peter Parker. As mentioned, his may just be the best live-action rendering of the character, even if the writing doesn't always do him justice. But the emotional gravitas, trademark Parker wit, and versatility he brings to the role made him a favorite Spider-Man for many. Emma Stone delivers a fantastic Gwen Stacy, showcasing the character's bright mind and charm, with wit to match her co-star. Garfield and Stone's chemistry sizzled and drew audiences in. Sally Field and Martin Sheen were also compelling as Aunt May and Uncle Ben, both showcasing why Peter's aunt and uncle are so pivotal for his heroism. Denis Leary as Gwen's dad Captain George Stacy was another standout, whose heroic sacrifice further spurred Peter's heroism.
Alas, this otherwise solid first outing doesn't make it higher on the list due to its forgettable villain The Lizard (Rhys Ifans) and a jarring break in the film from grounded realism into a ridiculously high sci-fi stakes of turning everyone in New York into a lizard-person. The apparent mystery with Peter's parents was unfortunately also nonsense that wouldn't end up going anywhere. There was a solid foundation otherwise, and if it had focused more on that, we could have had a truly great trilogy for Garfield to lead.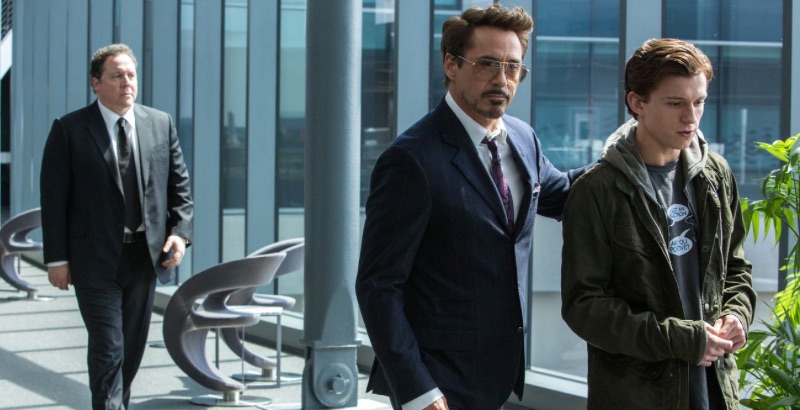 Even though Homecoming has the previously mentioned flaw as it takes Peter out of New York City, it makes up for it with a consistently character-focused journey for Tom Holland's Peter. He learns what it really means to be a "Friendly Neighborhood" Spider-Man, and to discard visions of grandeur as a superhero to instead prioritize protecting his family, friends, and community. Through the interpersonal conflict he has with Adrian Toomes, AKA The Vulture (Michael Keaton), he understands that maybe he shouldn't try to replicate being Tony Stark, and actually focus on helping the little guy. If only we got to see actual follow-up on that in the rest of his trilogy, and if only this film focused more on Peter's own source material rather than ripping from Miles Morales.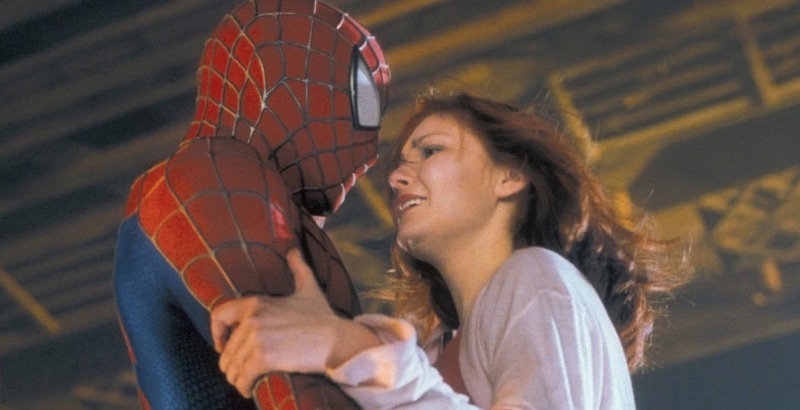 Which Spidey is riding right in the middle of the Spider-Man movies rankings? The film that started it all, Sam Raimi's first foray into the world of the web-slinger is a classic superhero tale steeped in sincerity, wit, emotional stakes, thrilling action, comedy, and drama. Tobey Maguire's Peter Parker starts out the film as a self-pitying nerd whose tragic loss of his Uncle Ben (Cliff Robertson) propels him to take Ben's powerful words "With Great Power, Comes Great Responsibility" to heart, and become the hero that New York City needs. He busies himself with both his heroic duties while also grappling with his love for Mary Jane Watson (Kirsten Dunst), taking care of his Aunt May (Rosemary Harris), being a friend to Harry Osborn, and taking pictures of himself for the Spidey-hating Daily Bugle editor J. Jonah Jameson (J.K. Simmons). Simmons' depiction of Jonah remains so popular that he's been cast as the character across universes.
Norman Osborn's (Willem Defoe) Green Goblin is the perfect foil and solidifies this as a truly great Spider-Man origin story, and an overall great film. Both hero and villain attain great power and the way in which these polar opposites grapple with these newfound strengths makes for a thrilling watch on screen. Not everything ages well (Peter's obsession with MJ at first can come off as creepy) but as a product of its time, Spider-Man is a remarkable and foundational superhero epic.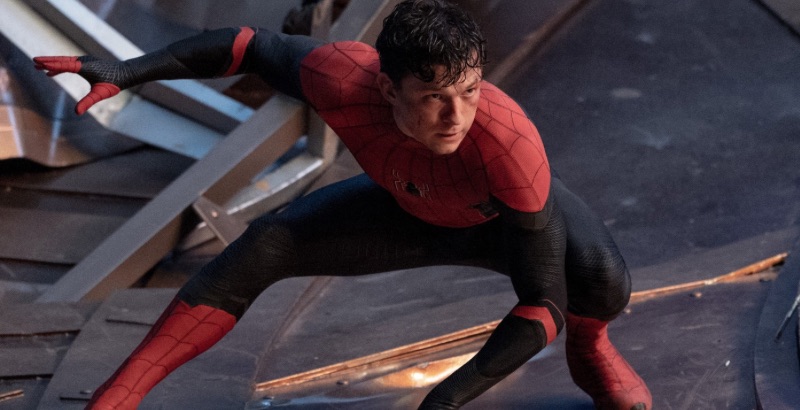 This is the only film in the MCU's version of Spider-Man, thus far, to take the character back to his core story roots. After two films in which he had almost singular ties to the rest of the universe, director Jon Watts and writers Chris McKenna and Erik Sommers finally gave this version of Peter Parker an emotionally devastating journey. But it wouldn't have worked without the existence of the other two Sony film series of the character, making No Way Home feel more like a culmination for all the Spider-Man live-action theatrical releases.
But it's strength in filmmaking allows Holland's Peter to truly shine as his incarnation is allowed to feel the personal stakes that his previous two outings denied him, instead keeping him in a needless box of innocence. But No Way Home is a thrilling and compelling look at what happens when a hero looses that sense of innocence, with outstanding performances from Holland, Marisa Tomei, Zendaya, Jacob Batalon, and the rest of the cast. It leaves this Peter in an exciting place, as he now fully feels like Spider-Man.
Widely considered to be one of the greatest superhero films of all time, Spider-Man 2 is a definitive Spider-Man film. Taking everything that worked with its predecessor, Raimi increased the stakes for Peter and his various supporting characters through telling a personal story of love and sacrifice. Undergoing keenly felt economic woes while (not) balancing a job, college, super-heroics, and his mutual romantic pull towards MJ, Peter suffers to the point where he feels no choice but to renege on his promise to Uncle Ben. But can he step away while Dr. Otto Octavius (a delightful Alfred Molina) wrecks havoc on New York City?
Spider-Man 2 has it all. Emotional stakes, quippy comedy, the centering of Peter Parker as a struggling working class hero, romance, exceptional action scenes, and so much more. It is the definitive Peter Parker/Spider-Man story on screen, and other live-action iterations barley hold a candle to it.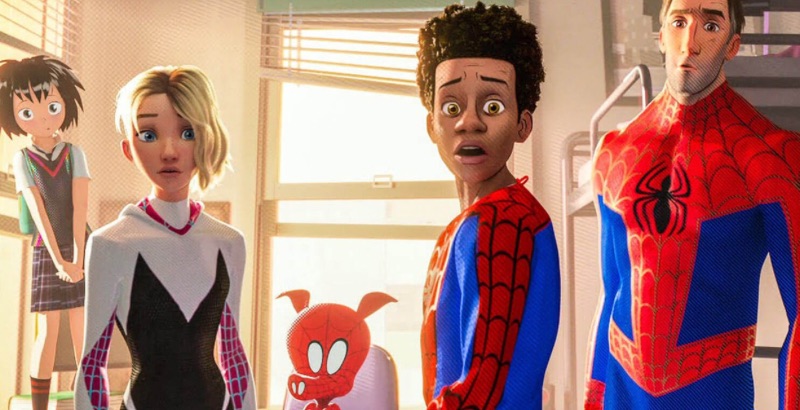 Animation in general leads to the best superhero adaptations, but Spider-Man: Into the Spider-Verse takes the power of the medium to the next level, making for one of the best superhero and Spider-Man stories of all time. When the Peter Parker of his world (Chris Pine) meets an untimely end, a Black Puerto Rican teenager, Miles Morales (Shameik Moore), must take up the responsibility of being Spider-Man with his newfound great power from an inter-dimensional spider bite. But with the threat the Kingpin (Liev Schreiber) poses, he'll need the help of other inter-dimensional Spider-People. Namely Peter B. Parker (Jake Johnson), Gwen Stacy (Hailee Steinfeld), Peni Parker (Kimiko Glenn), Spider-Man Noir (Nicolas Cage), and Spider-Ham (John Mulaney).
From Sony Animation, directed by Bob Persichetti, Peter Ramsey, and Rodney Rothman, with a story by Phil Lord and script by Lord and Rodney Rothman, Into The Spider-Verse seamlessly wields the legacy of Peter Parker to help propel Miles' story forward, but still allows Miles to be his own hero. It's an origin story of self-discovery that cements Miles Morales as more than worthy of the title of Spider-Man. With tremendous heart, laughs, rip-roaring action, superb voice-acting, and spectacular visuals that progressed the western animation industry as a whole, Into The Spider-Verse is a fantastic film that showed audiences just how great superhero stories can be.
And the top spot for Spider-Man movies? In the rare instance where a sequel outdoes its already lauded original film, Spider-Man: Across The Spider-Verse takes everything that worked with the first film and takes it to higher unprecedented levels. The film also amplifies the stakes for Miles and Gwen, both personal and cosmic. When the new not-so-of-the-week villain The Spot (Jason Schwartzman) comes on the scene to threaten the multiverse, and Miguel O'hara/Spider-Man 2099 (Oscar Isaac) comes in with his multiversal Spider-Society, including Jessica Drew/Spider-Woman (Issa Rae), Hobie Brown/Spider-Punk (Daniel Kaluuya), and Pavitr Prabhakar/Spider-Man India (Karan Soni), and many, many more.
From Sony Animation, directed by Joaquim Dos Santos, Kemp Powers, and Justin K. Thompson, and written by Phil Lord, Christopher Miller, and Dave Callaham, Across the Spider-Verse is a peak Spider-Man story that also pushes animation and the superhero mediums to their breaking points of storytelling potential. Virtually every single shot in this film is a work of art onto its own, with the animators years of work showing their results spectacularly on screen. This isn't a typical superhero story: it's a drama with cosmic stakes, with Miles, his parents (Luna Lauren Velez and Brian Tyree Henry), Gwen, and Miguel at the center. From start to finish, Across the Spider-Verse is a breathtaking spectacle that will have you clamoring for the final film of Miles' trilogy, Beyond the Spider-Verse.
---
Spider-Man: Across the Spider-Verse is in theaters now, make sure to watch the best of the Spider-Man movies—by our ranking at least. What is your ranking of all of Sony's Spider-Man movies? Where did your favorite Spider-Man movies land? Let us know on social media @ButWhyThoPC.