Reading Time:
7
minutes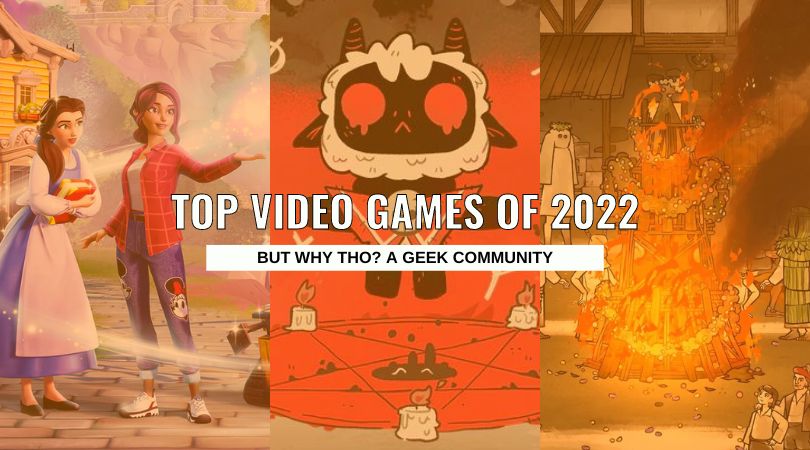 Like every year, 2022 was filled with indies and large studio video games that absolutely knocked our socks off. They made lasting impacts because they were relaxing or they were immersive or they were genre-defining. Whatever the reason, we're sprinting to 2023 it's time to look back at the top video games of 2022 as put together by our team of games reviewers.
There are a couple of rules for this Top Video Games of 2022 list that we gave our writers as we did our round-up. First, the game had to have come out in the calendar year and are playable by the general public (this excludes BETA or press accessed titles but includes Early Access). Second, the game can't be a port (Sorry NieR). With that, our team pulled together our top video games of 2022 from across platforms and genres – and we even have some indie darlings making the list too.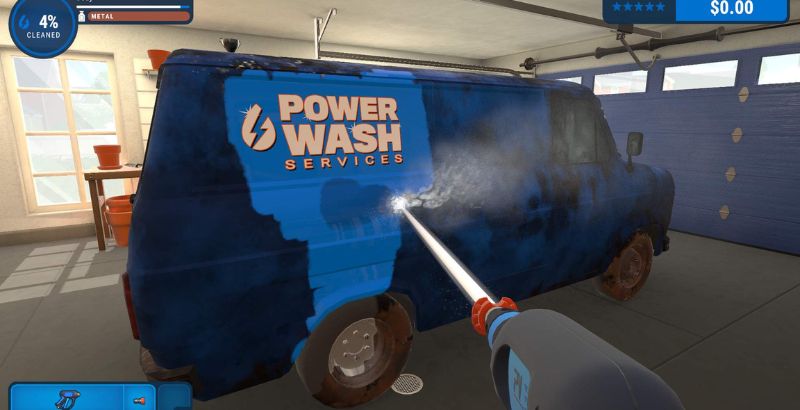 Developer: Futurlab
Publisher: Square Enix
Platform: Xbox One, Xbox Series X/S, Xbox Game Pass, and PC
"Powerwash Simulator is a very zen game. I lost hours of my life just spraying away doing something that felt menial but scratched an itch I didn't even know I had. This game isn't for everyone, though. If you don't find cleaning relaxing, or have issues with finer details, don't play this. But if you give it a shot, you'll find a game that is the perfect wind-down game after a long, stressful day. Particularly if you need a new game that you can just turn your brain off for and listen to your growing backlist of podcasts or audiobooks."
Developer: Artdink
Publisher: Square Enix
Platform: Nintendo Switch, PC
"Triangle Strategy feels like a love letter to classic tactical role-playing games in the best of ways. The story is compelling and detailed, and the characters you interact with really feel like they each matter. Artdink knocked it out of the park aesthetically as well, bringing the complex world of Norzelia to life in an incredible way. I loved every second of my time with Triangle Strategy, and I am looking forward to future playthroughs to explore the different branch options as well. If you are a fan of tactical games with an enticing story, Triangle Strategy checks off all the boxes and is an absolute must-play."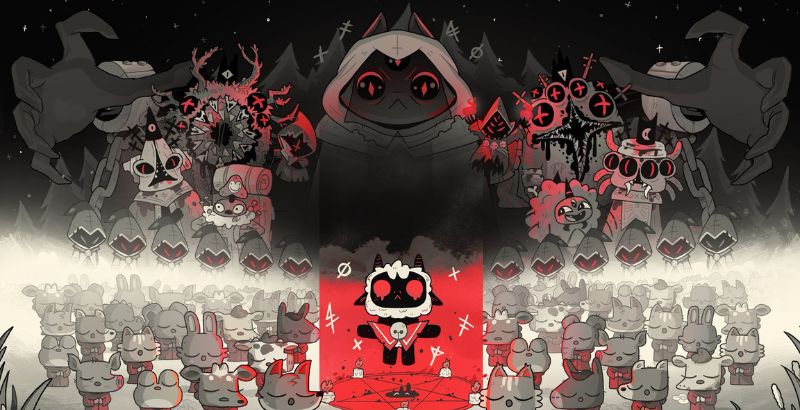 Developer: Massive Monster
Publisher: Devolver Digital
Platform: PC, PlayStation 4, PlayStation 5, Switch, Xbox One, and Xbox Series X/S
"It is very difficult to imagine a player that wouldn't enjoy Cult of the Lamb. Its visuals are so beautiful and full of character. Its writing is witty and charming. Its action is simple, but fun and thoroughly engaging. While its weapon selection and combat mechanics may not be as varied or dense as its peers, its unique aspects more than make up for the deficit."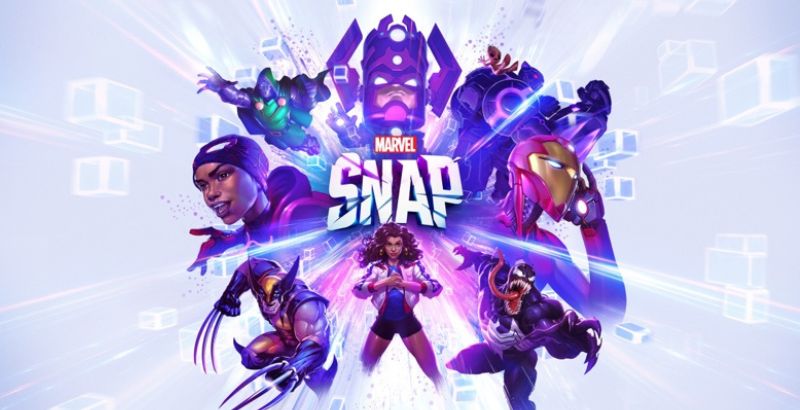 Developer: Second Dinner
Publisher: Nuverse
Platform: Android, iOS, PC (early access)
"Marvel Snap is a fun, mentally challenging game that rewards creativity and adaptability and that can be played in a snap. Whether an old hand at card games or a novice, this game should have plenty to offer as you battle with some of your favorite superheroic characters."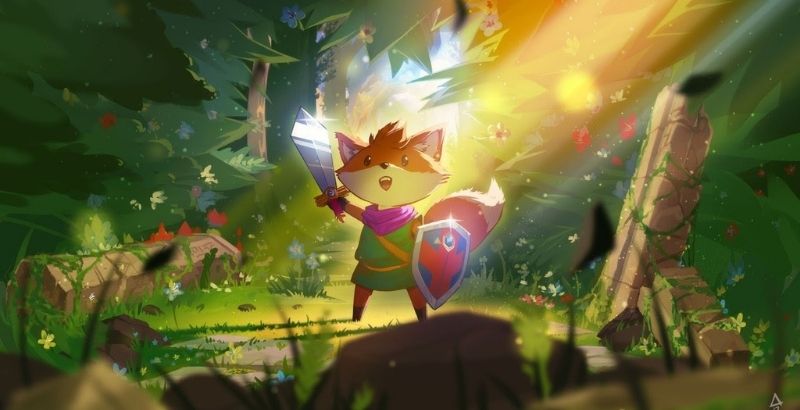 Developer: Finji
Publisher: Finji
Platform: Nintendo Switch, Xbox One, Xbox Series X/S, and PC
"I honestly can't remember when a game has gripped me the way Tunic has. For the past two weeks, I haven't stopped looking into certain puzzles, finding new secrets, and thinking about what I could've missed. It's just amazing that the small team behind Tunic has created a game with this much depth. While it borrows many elements from very well-known games, it makes each of them its own. Combat synergy, secrets galore, and a brief but gripping story make Tunic a must-play for everyone. Just don't be afraid to look up and ask for help whenever you find yourself lost."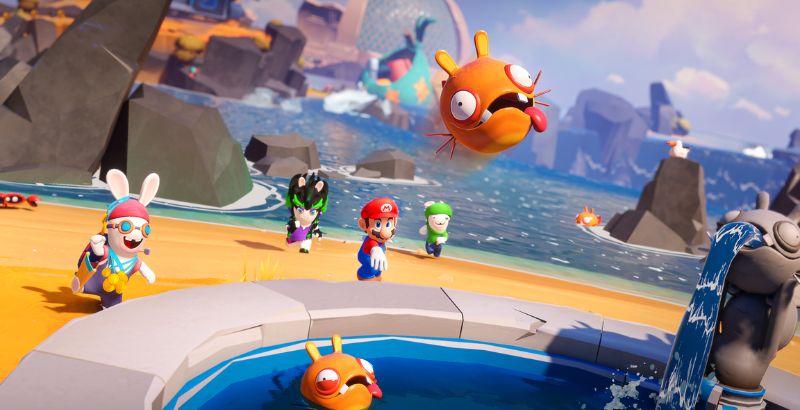 Developer: Ubisoft Milan & Ubisoft Paris (in collaboration with Nintendo)
Publisher: Ubisoft
Platform: Nintendo Switch
"Mario + Rabbids Sparks of Hope is excellent and joyful and has just the right amount of chaos thanks to that Rabbids touch. The dev team has put time and care into the humor as much as the gameplay and I can't name a single time I felt bored or unconnected to the material. For those looking to pick up a game they can sink happy hours into, this is it. This is the perfect gateway to the tactics genre for any age and a true testament to the originality and beauty of collaborations."
9. Disney Dreamlight Valley
Developer: Gameloft
Publisher: Gameloft
Platform: Nintendo Switch, Xbox One, Xbox Series S|X, Playstation 4, Playstation 5, PC, MacOS
"My daily routine now includes logging on to Dreamlight Valley and collecting pumpkins. With a solid storyline with inventive quests that play in Disney lore and phenomenal farming mechanics, Disney Dreamlight Valley is the joy I needed to close out 2022.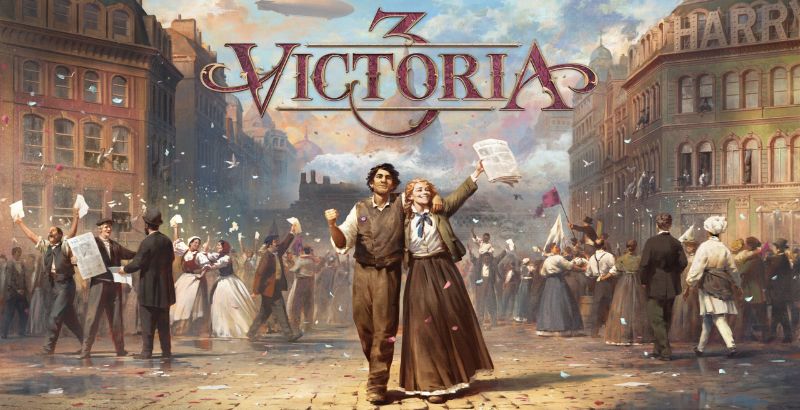 Developer: Paradox Development Studio
Publisher: Paradox Interactive
Platform: PC
"Victoria 3 nails bringing history to life with a wide array of systems that look to the past to craft the player's path. While it does take some homework, the intricate management systems have a large payoff, especially when you play as a small country like Haiti and eventually kick out your colonizers and become a world power. With substantial updates already out, the game is only getting better."
Developer: Nintendo
Publisher: Nintendo
Platform: Nintendo Switch
"Splatoon 3 is a well-crafted game that provides a highly enjoyable experience for both fans and newcomers to the franchise. While the campaign isn't long at about 8-10 hours, it still sports a good amount of varied content with a multiplayer mode that'll keep you engaged for hours on end."
6. Vampire Survivors
Developer: Poncle
Publisher: –
Platform: iOS, Android, Xbox One, Xbox Series X and Series S, Xbox Cloud Gaming, PC, MacOS
"Vampire Survivors is so uniquely genius with its pick-up-and-play style gameplay, quick 15-30 minute rounds, and clear goals for each attempt with its missions. Plus, getting that perfect run with the right upgrades and strategizing/synergizing with the character you pick is still unbelievably satisfying 80+ hours in. The hype is real for this game; you should do yourself a favor and stop sleeping on it. You won't regret it. "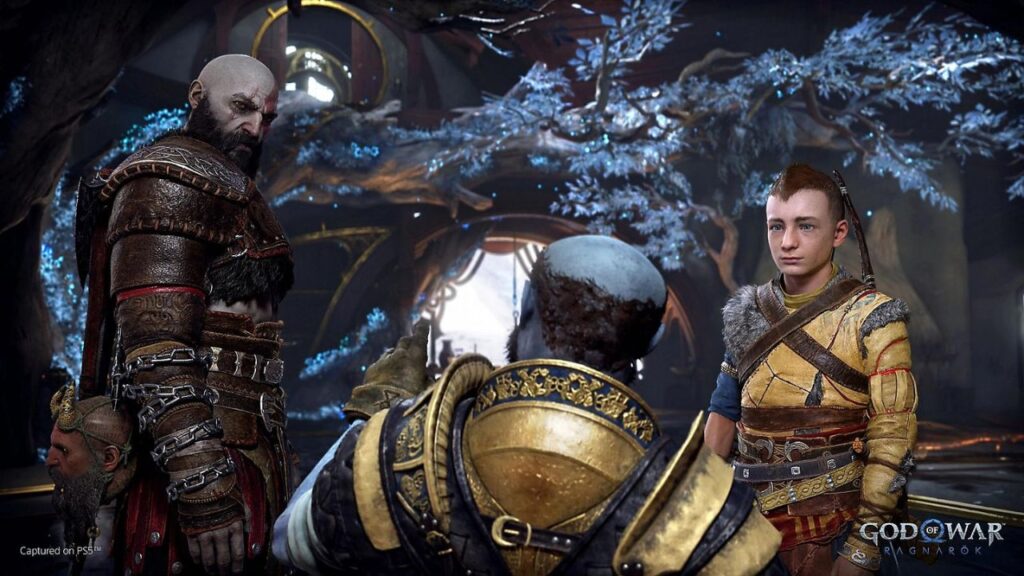 Developer: Santa Monica Studio
Publisher: Sony
Platform: PS5
"It's hard to find much of anything to complain about when it comes to God of War Ragnarok. The complex characters and storyline provide a plethora of emotions. The developers have breathed so much depth and life into this series that previously focused on combat over narrative substance. There's still plenty of violent combo-focused action, but the option for exploration and puzzle-solving balances out the mechanics and adds a bit of curve to the otherwise linear storyline."
Developer: BlueTweleve Studio
Publisher: Annapurna Interactive
Platform: PS4, PS5, PC
"Playing in the paws of a cat is enough to make plenty of people buy this game, but Stray astounds with its beautiful graphics, quirky characters, and puzzles that bring out the best and worst in a cat. If you're looking for a game that is as intriguing as it is silly, look no further."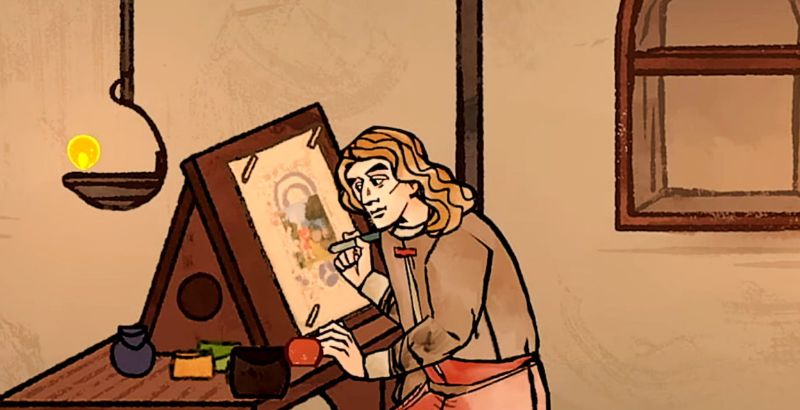 Developer: Obsidian Entertainment
Publisher: Xbox
Platform:  PC, Xbox One, and Xbox Series X/S
"Pentiment is a game that will stick with you for a long time after you play it. Its unique blend of thought-provoking discussion, historical accuracy, and challenging a player's morals all work to push players to consider everything going on in the game and weigh the pros and cons of heavy decisions that must be made with limited information. Without going into spoilers, there was one decision during the game that I spent nearly ten minutes thinking about, and I'm still not sure I made the right choice even after finishing two playthroughs. It takes a very special work of art to make an observer feel as much as Pentiment does, and the game manages to do so consistently throughout its entire runtime."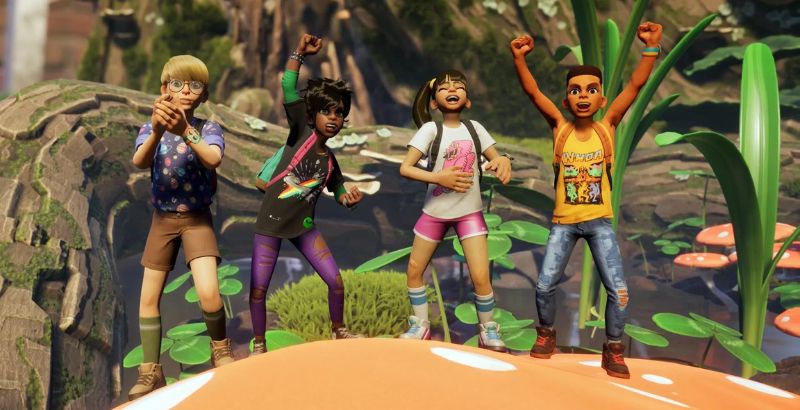 Developer: Obsidian Entertainment
Publisher: Xbox
Platform: PC, Xbox One, and Xbox Series X/S
"Grounded provides some great survival mechanics and challenging combat in a rather novel environment with an intriguing plotline. The game can be very tough but also very rewarding."
Developer: FromSoftware
Publisher: Bandai Namco
Platform: PC, PlayStation 4, PlayStation 5, Xbox One, and Xbox Series X/S
"Elden Ring is an absolute triumph that will surely please all of the many players eager to get their hands on it. I can't wait to see what secrets, builds, and details the community can find that I missed, and with the immense scale of the title, the soulsborne community will have plenty of content to keep them occupied for months to come. From Software's track record with the genre has been incredible to see, especially as so many competitors have tried their hands at it with very few finding success. The studio is truly the master of soulsborne games, and Elden Ring proves that conclusively. "
---
The year ended with a bang which made picking our top games of 2022 a tall task. From indie to AAA, console exclusives to mobile, we're happy with everything we played. Did your favorite make our top video games of 2022 list? Let us know on social media @butwhythopc.
Synopses for the Top Video Games of 2022 list were taken from our previously written reviews or our writers.